Cosmic Shimmer Glitter Kiss is one of our most popular products, and the reasons are obvious: it's beautiful and easy-to-use. That's why we were so excited when the Cosmic Shimmer Glitter Kiss Duos finally arrived!
Glitter Kiss Duos are exactly what they sound like: two coordinating shades of Glitter Kiss in one container. Here's a look:

You can see that the Glitter Kiss is a bit mixed up, and the two colours aren't as cleanly separated as we had expected. Never fear! This is actually okay because, unlike paint or ink, the colour comes from the glitter and won't blend. We simply ran the applicator over the product to smooth it back out a bit to achieve a cleaner line between the colours.
We also picked out some coordinating shades of card stock for each colour. You can use Glitter Kiss on any shade of cardstock, but we really liked the way that the coordinating cardstock showed off the duo tones of the Glitter Kiss.
Next you want to wet the included applicator with some soapy water, like this: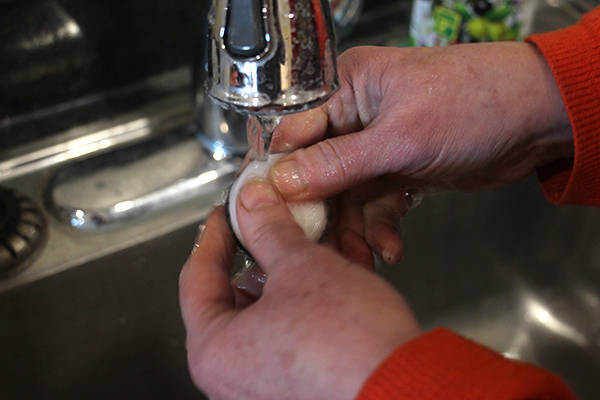 We just used handsoap and ran it under the tap a bit. You can squeeze it out afterwards so it is wet but not dripping.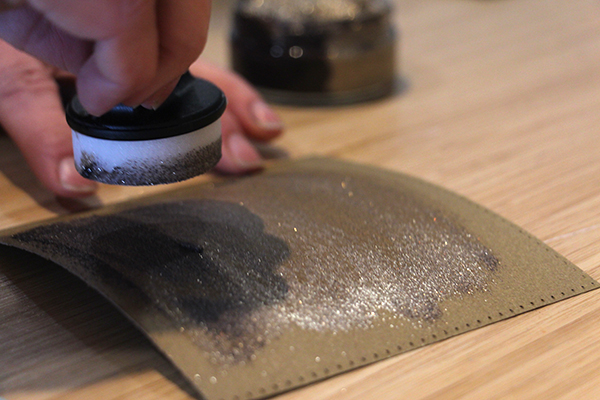 The Glitter Kiss slides onto the cardstock very smoothly, so you can cover a large area with ease. We experimented with the product by using smooth strokes across the page, as well as some swirling motions. Because you are working with two colours, you will get a different result depending on how you move your applicator. We really loved our results when we used long, smooth strokes across the page.
You can see how it turns out below: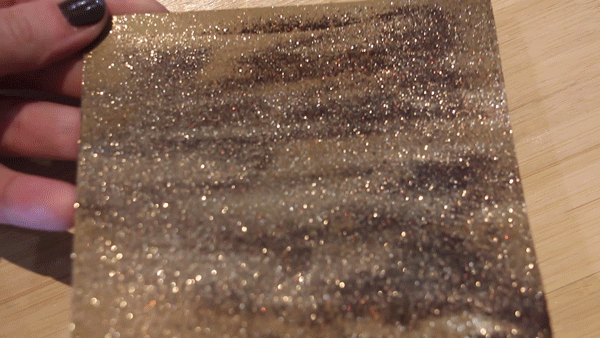 Imagine what you can do with such a beautiful background! We love the way the golden sparkle and light brown cardstock really work together to highlight the darker glitter.
The colours shown on in this post are:
Chocolate Box (Gold and Brown)
Peacock Feathers (Purple and Green)
Summer Beach (Copper and Teal)
Youc can buy Cosmic Shimmer Glitter Kiss and Glitter Kiss Duos on our website:
Want to learn more about how to use Glitter Kiss? Check out our blog post: Transforming Cardstock with Glitter Kiss
Have you tried the new Glitter Kiss Duos? Let us know what you think in the comments!