Hunkydory Birdsong Bonus Card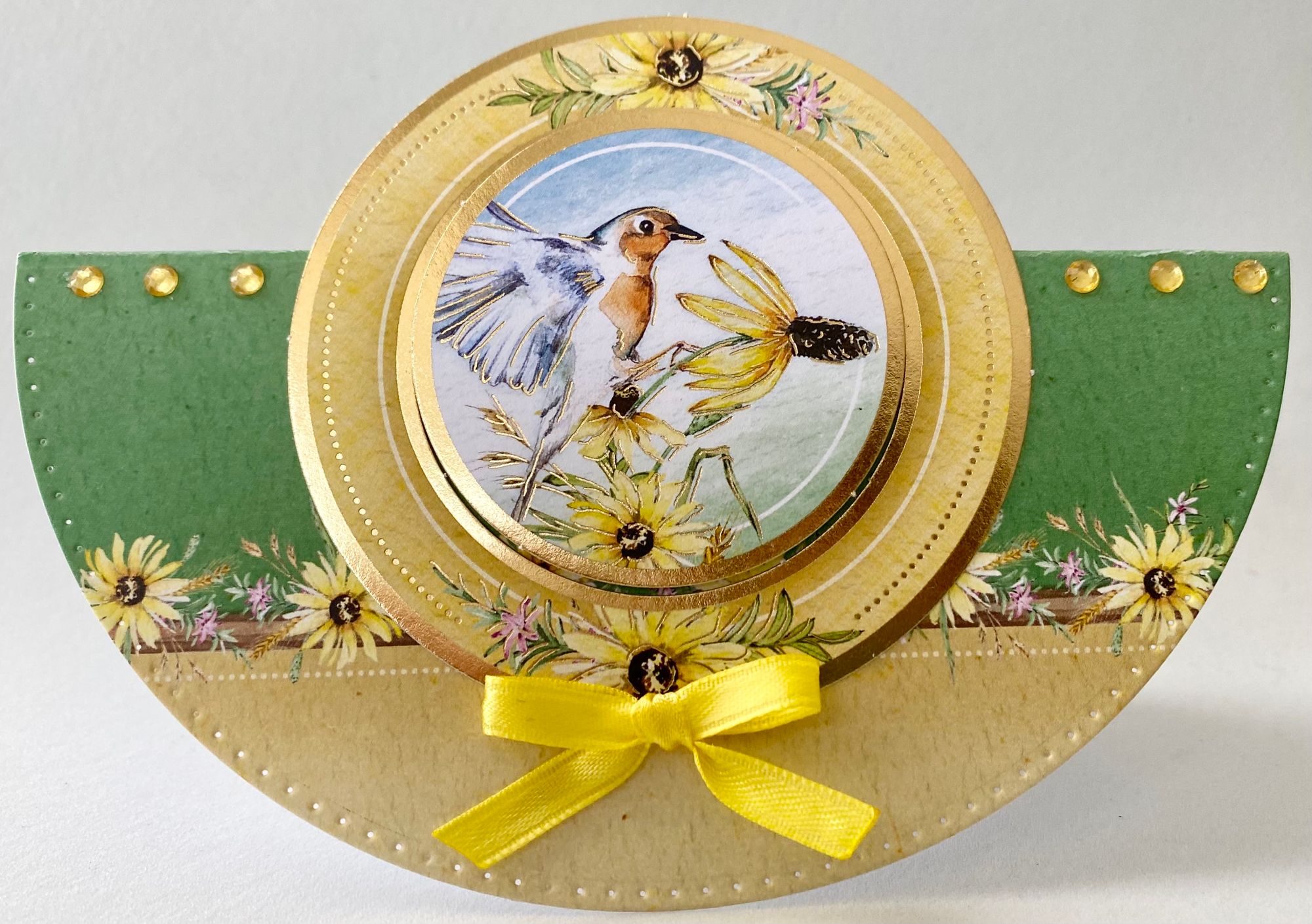 Make this bonus card using your Hunkydory Birdsong Bundle!  If you did not pick up the Hunkydory Birdsong Bundle, check it out! https://ecstasycrafts.ca/products/hunkydory-spring-bird-song-kit?_pos=4&_sid=16cb03045&_ss=r
Also check out the virtual class videos from March 17 and March 31 to learn how to make 6 more fancy cards using this bundle! https://www.youtube.com/user/EcstasyCrafts
Choose a piece of patterned card stock from the selection that will allow you to cut out a 6" circle.
Die cut a 6 inch circle from the patterned paper.
Use a score board to fold in half.  Make sure you have the pattern facing you so that you can ensure the pattern is straight and parallel to the fold line.
Fold the circle in half and burnish with a bone folder.
Choose a circular design from your topper assortment and press out.
Attach the outer frame to the half circle using glue.
Place a few foam tabs onto the opening inside the frame and attach the inner frame design to the card.
Decorate the card with adhesive gems, a ribbon bow and sentiment.
If you have trouble tying bows, check out the bow maker tool at Ecstasy Crafts.  This bow maker will allow you to create the perfect bow every time, from the smallest of bows to double and triple bows!
https://ecstasycrafts.ca/products/the-perfect-bowmaker?_pos=3&_sid=9f1004c5e&_ss=r