We recently had a Virtual Open House and we used this really cool die set from Marianne Design and for today's blog I wanted to revisit this die and see if there were new ways to use it. If your interested in the Open House blog you can read that here. Since the die does the same thing no matter what I decided to change the layout of the card and created this top folding easel card.
Traditionally you would use a 4 1/4 x 5.5 " card base and have the seam on the left but for this card, using the same card base measurements, I cut the card length wise to make this a top folding card, and the seam is on the top of the card.
I attached patterned paper to the front of the card before I die cut anything and adhered it using some double sided tape. I suggest tape here so that you don't warp the paper with glue and so that you can run it thru you machine right away, no drying time.
You'll want to position your die so that the top half of the circle will cut out and centered left to right. Also remember to open your card when you run it thru the machine so that you're only cutting one side of the card base.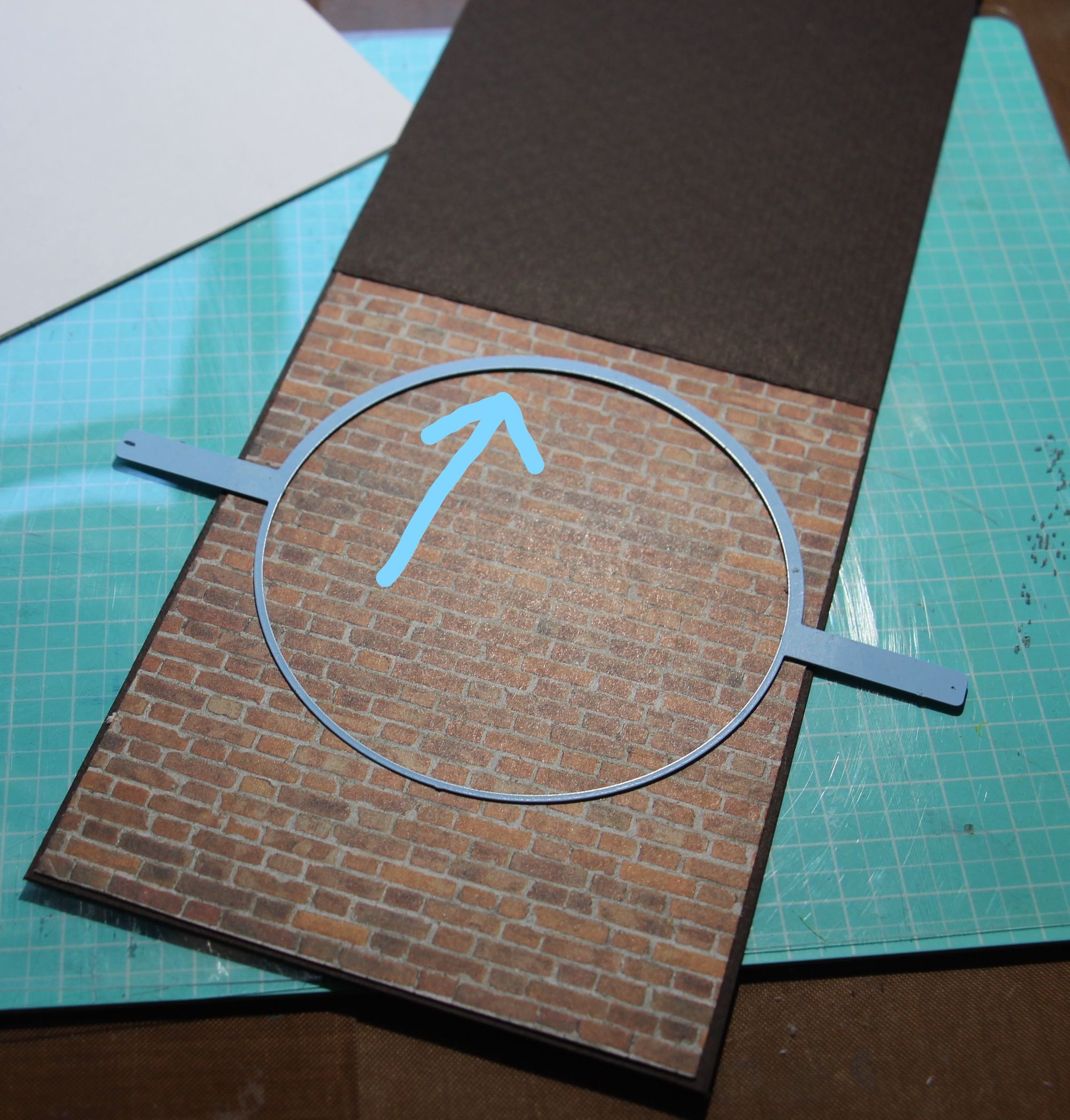 I used easy 3D toppers, also from the Open House, to decorate both of the top folding card and the wine card has a mini sentiment from Creative Expressions. The second card has a happy birthday sentiment form Frantic stamper and the same paper used in the Stitched Card we did earlier this year called Summer time fun.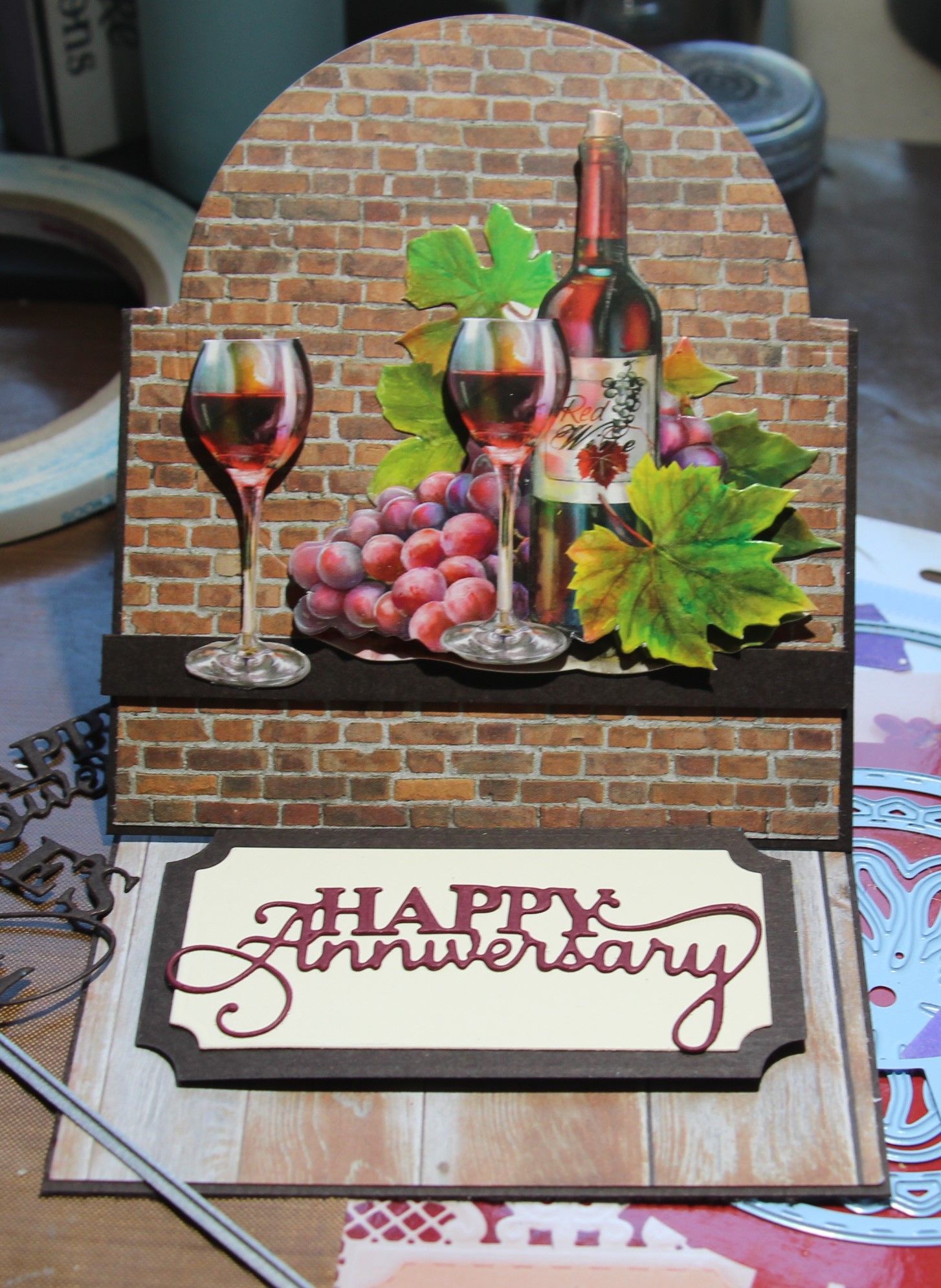 To  make this card stand you have to adhere the sentiment part using 3D Foam Tape so that it stands up from the base.
I hope this inspires you to try something new with you folding die and  remember you can use the other shapes that she has available for this technique as well.
Until next project
Katarina
Products Used:
Mini Sentiment - Happy Anniversary CEDME031