There are so many cute cutting sheets out there in the market and today I'll show you an easy way to use them. Most cutting sheets come with 6 images on them and three of them are circles and the other three are squares. This card uses a Folding Die that fits the circle images on the cutting sheet perfectly. This die has a few extra circles and a flower dies so that you can embellish and layer any pictures you may want to use.  These folding dies are also available in other shapes like a square or oval.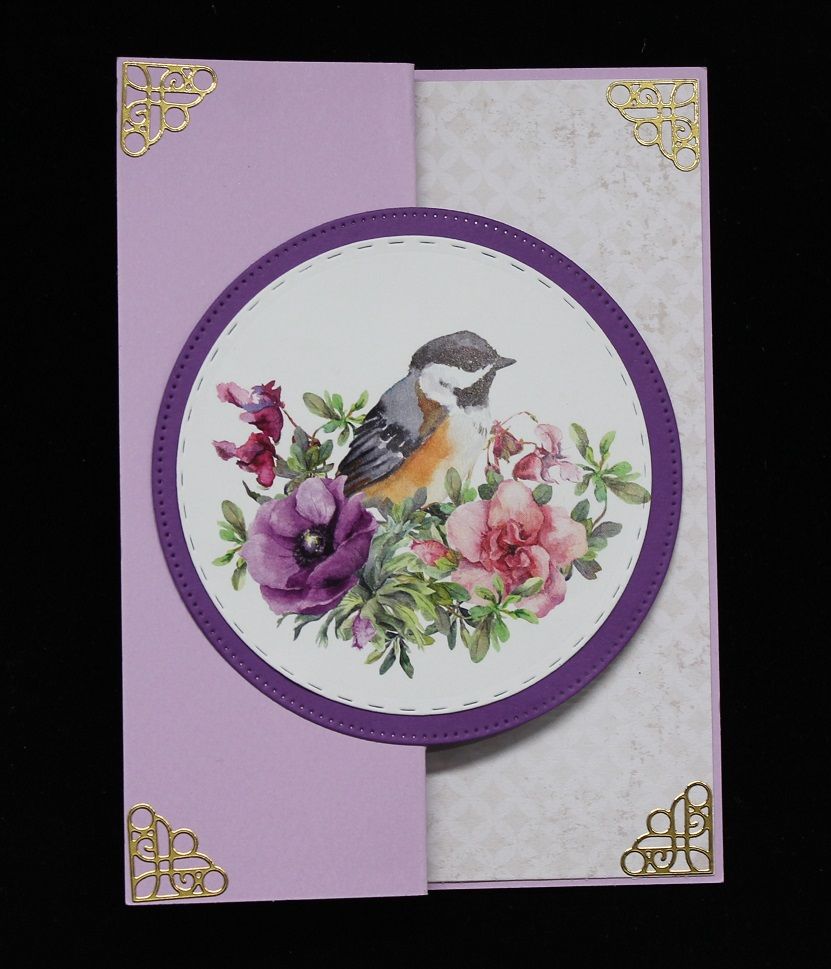 To make this card you should prepare the following:
Using a card base measuring 4 1/4 x 6", open it up and place the folding die with the cutting side facing the seam, on the inside front of the card and run thru your cutting machine.
Cut out your images from the cutting sheet using the circle die cut included with the folding die set
Cut out layering parts for the image and matching layering set for the inside of the card.
Measure and cut a background piece using patterned paper for behind the sentiment on the inside of the card.
Assembling:
Once your card base is cut out fold the edge back so that the circle stays flat.
Layer your cutting sheet image and attach to your card front. Align it with the circle.
Adhere the background piece and the layered piece for the sentiment and attach to the inside of the card.
Choose a sentiment and embellish with edger stickers and lines if so desired.
Products Used:
Cutting Sheets - multiple options I used VK9573