Your Favourite Foam Flower
We recently asked our newsletter subscribers to name their favourite foam flower using the new Flower Foam from Leane Creatief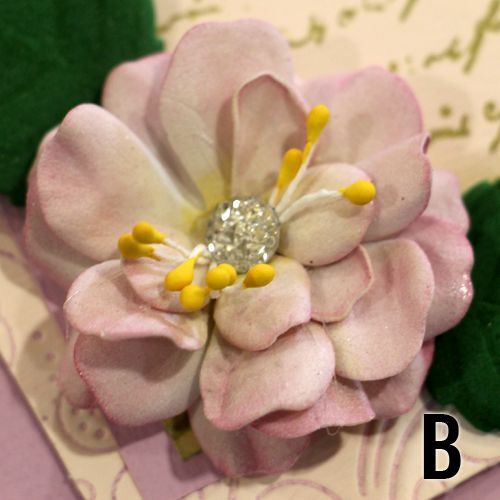 We recently asked our newsletter subscribers to name their favourite foam flower using the new Flower Foam from Leane Creatief (get it here). The landslide winner was Flower B with 40% of the votes: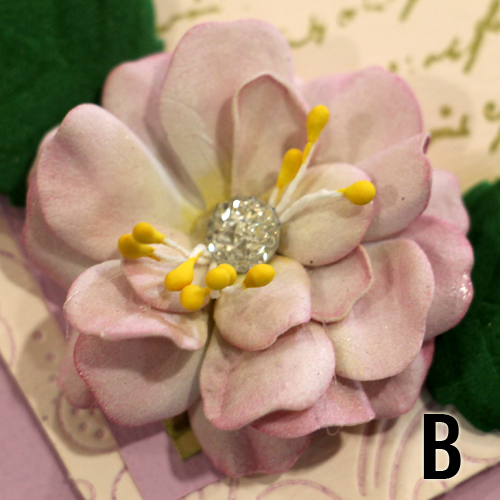 Since you all loved this flower so much, I want to share some info on how it was made.
Supplies
Ink: Pearlescent Orchid, Sunshine Yellow
Pergamano Perforating Pad (Item #31419)
Instructions
Using Leane Creatief die #454568 cut out 5 large flower
Using brilliant dew drop Pearlescent Orchid color the outer edges of the petals front and back and with sunshine yellow ink dab the center of one of the flower, this one will be the top of the flower
Using tweezers hold the flower against the iron for a few seconds until the petals all curl, at this point take the flower in your hand collect all the petals and roll in palm of your hand.
Separate the petals and stretch the inside of each petal being careful not to tear them, do this for each flower.
With Embossing Tool Lg Ball 4.5mm10098 lay the first flower down on an embossing pad and attach each layer with hot glue pressing firmly on center of flower, trying not to disturb the edges of the flower.
Poke a hole in the center of the assemble flower and using floral wire fish the staman thru the hole, attach at the back with hot glue. To finish your flower feed a jewel brad thru the center as well.
Voila! You have a beautiful flower.
Here are some of our other samples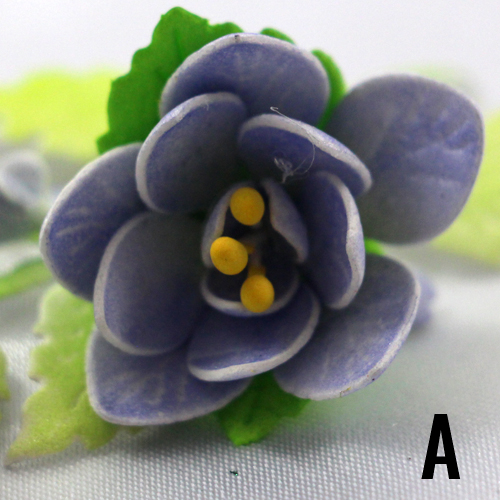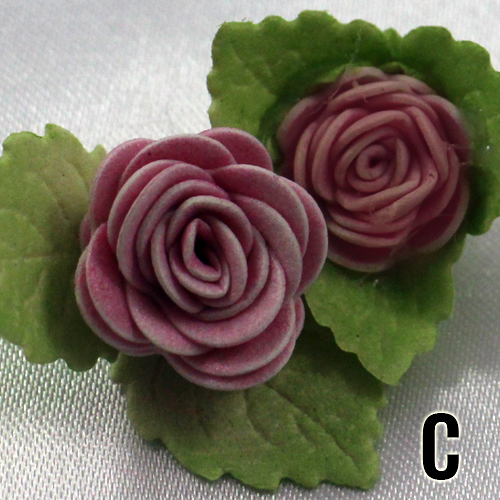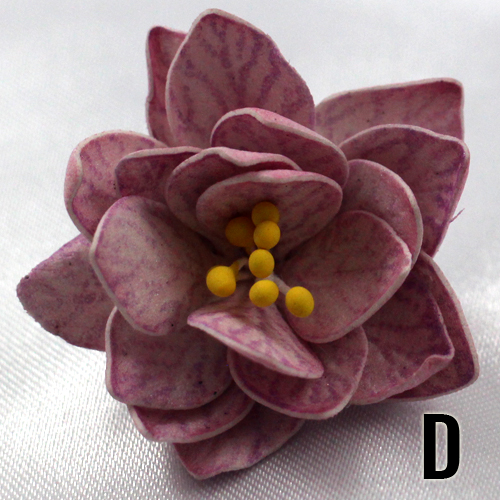 We will be posting even more great Flower Foam inspiration in the coming weeks, so be sure to subscribe to our blog so you can stay up to date with all of our fun projects.