This week I was inspired to make a super cute Santa card for Christmas using the Winter Cardmaking Kit from Jeje. I hope you like it!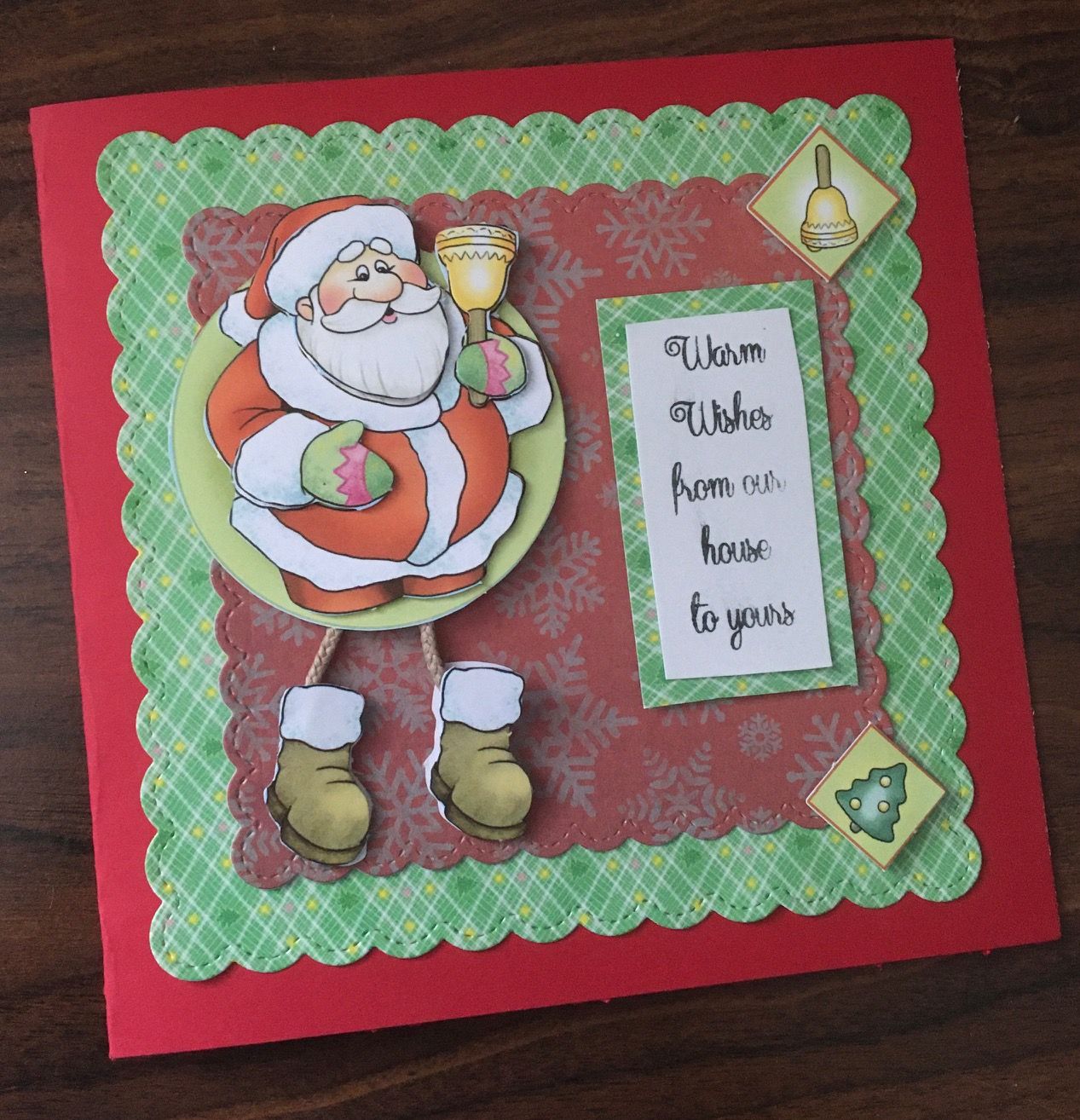 There are a few fun elements involved in this card, but the main piece is definitely the 3D Santa with swinging legs. He is drawn in a super cute design that I really love for cardmaking. I only wish I had made his legs a little bit longer so they could dangle more! Thankfully the kit comes with mulitple 3D designs that use dangling legs, so I will get another chance.
Let's take a look at the kit: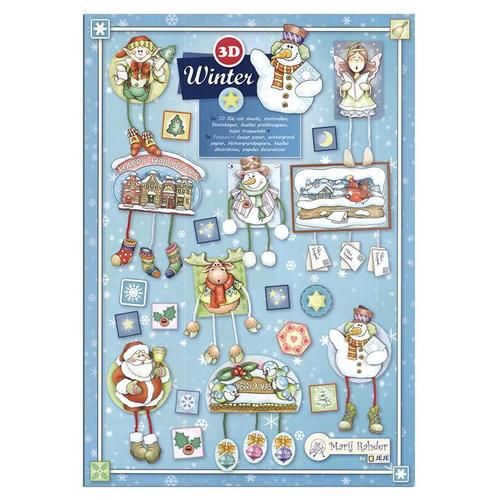 As you can see from the cover image, this kit comes with several different images for you to build using your 3D tabs (not included). You can try Santa, a snowman, reindeer, an angel, an elf and even some dangling baubles, stockings and letters. The kit does not include ribbon or rope, so be sure to have some on hand to create these adorable little dangling legs.
The kit includes 3 A4 sized sheets of precut elements, so no hand-cutting necessary! This makes for some quick and easy cards. Also included are 3 sheets with different coordinating backing papers. You can see that I used a sheet in green in the Santa card above.
These kits are a lot of fun, but I found that adding in some additional elements really helped to finish off the design. There are some pieces here that I used that aren't included in the kits. The red design paper with snowflakes on the background was a scrap that I found in our classroom that I thought added some great contrast to the card. The bright red cardstock is from Lynda Chapman's World of Paper Kaskad Folio in Essentials (WOP1015) - a super heavy and brightly coloured cardstock that completely elevated the quality of my design.
There is so much you can do with one of these kits, but a few extra touches with make your cards stand out even more!
Here are some more samples from the manufacturer to give you some ideas: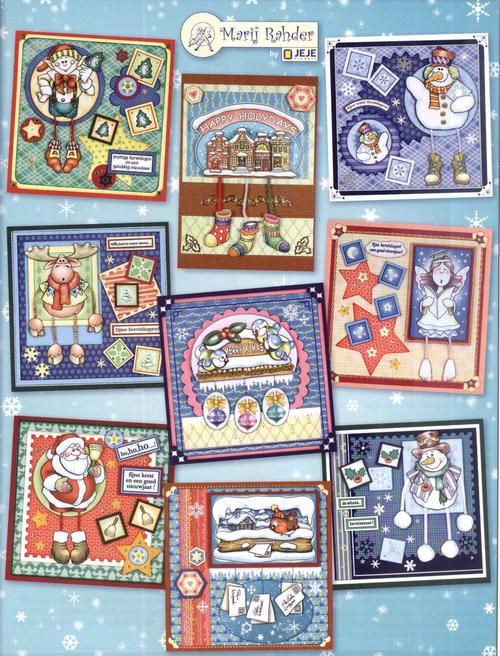 I hope you have a lot of fun making these cards!
October 3rd 2020 is World Cardmaking Day! Save 10% on all regular priced items if you order on October 3rd. Use coupon code CARDS10