I really find it useful when I'm card making if I have some finished backgrounds on hand and for today's on line craft along I'm showing you easy ways to make some watercolor backgrounds. These can be finished off easily with silhouette stamps, stamp and die sets or simple sentiments.
For today's backgrounds I used different types of ink. First I used IZINK dye ink and then I switched over to Distress Oxide Ink. Both these inks have the same effect I was looking for.
Let's begin with how to make your backgrounds.
I take the Ink and blot it onto my acrylic block. You can use any size or shape of block here. For the images below I chose two colors to work with Mer du Sud and Cassis IZINK Dye Inks.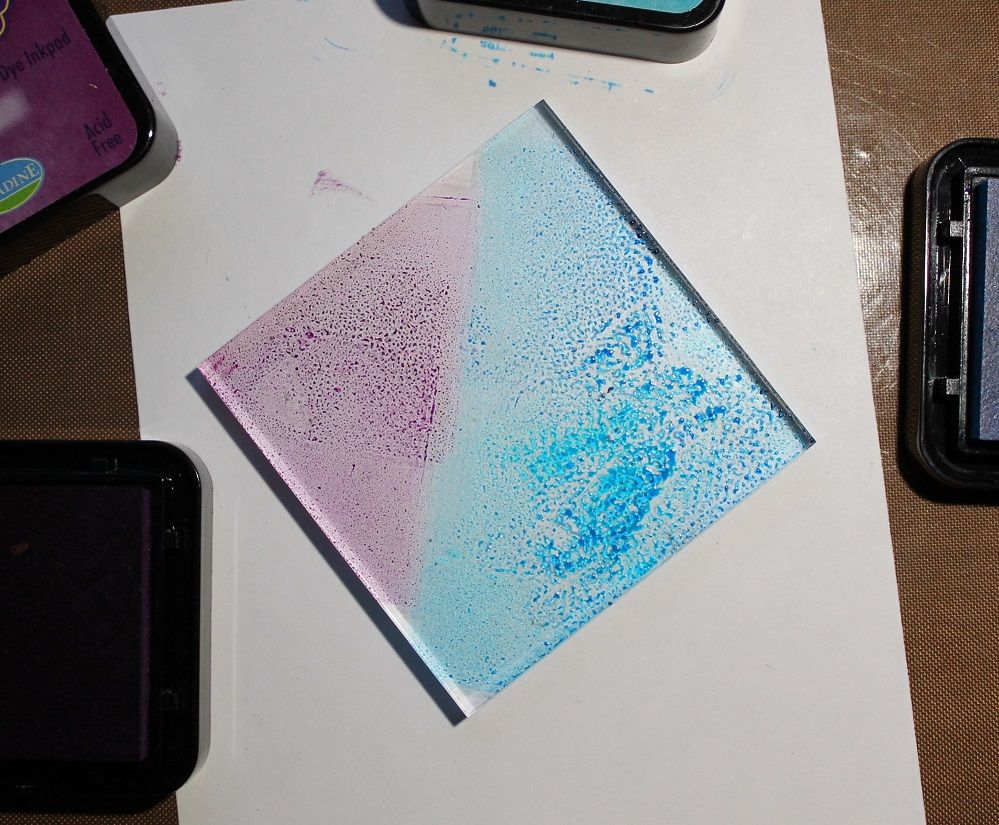 2. Once I covered the block in ink I sprayed it with a few mists of water
3. Turn it over and place it down onto my card stock that is cut to 4 1/4 " x 5". Leave it there for a few minuets so that the paper has time to absorb the color. I apply firm pressure to the block and even place something heavy on top.
4. When you remove the block you might have to pick up any remaining water that didn't absorb. I used a paper towel to do this. Set aside to dry while you make more backgrounds.
This is the time to play around with the different inks you have and see what works best for you. Once your backgrounds have dried you can finish off your cards.  A great way to finish off these simple backgrounds is to use silhouette stamps like these form Lavinia. Here I used some of the older stamps but we have many newer ones in stock, so I encourage you to take a look on line to see the whole selection.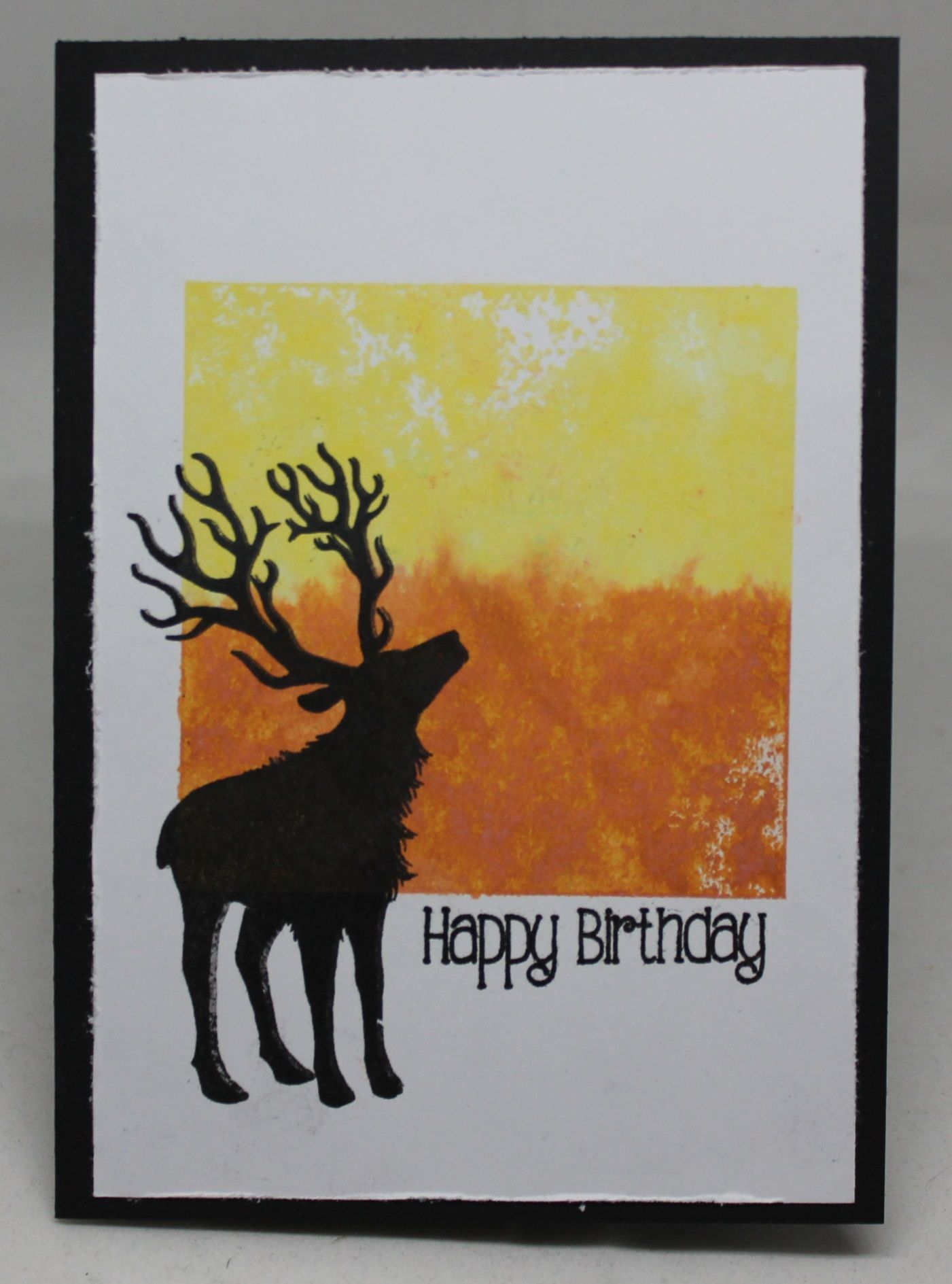 For the first sample I used the Auore and Miel IZINK Dye Inks and the Large Lavinia Reindeer Stamp as well as a sentiment from and older stamp set.
For the Jelly Fish card I used Distress Oxide Inks in Tumbled Glass and Blueprint Sketch. I used the Lavinia Stamp - Sea Creatures and the sentiment is from a Heffy Doodle Stamp set - Oceans of love.
The third card is made using the IZINK Dye Inks in Ocean, Verveine and Aurore and the sentiment is a Frantic Stamper - layered Thinking of you.
And the last sample is the Lavinia - Zen Tree with IZINK colors Meil and Cerise.
Tanks for reading my blog today and I hope you give this technique a try it reall yis fun. Have a great day.
Until next project
Katarina