Virtual Open House - Men's Gift Tags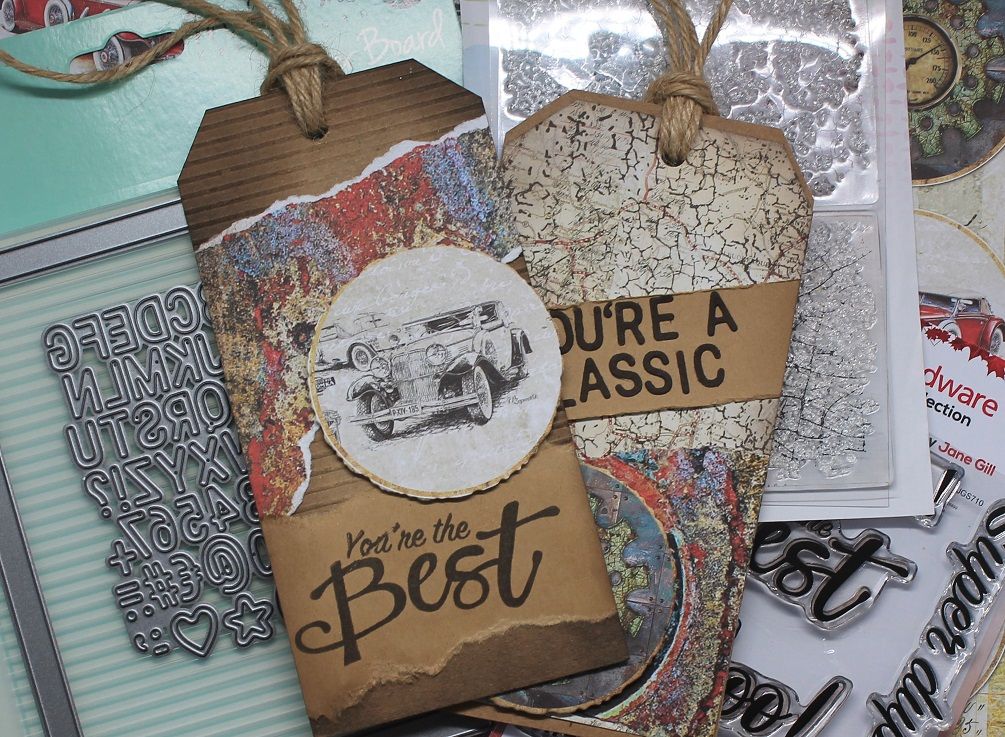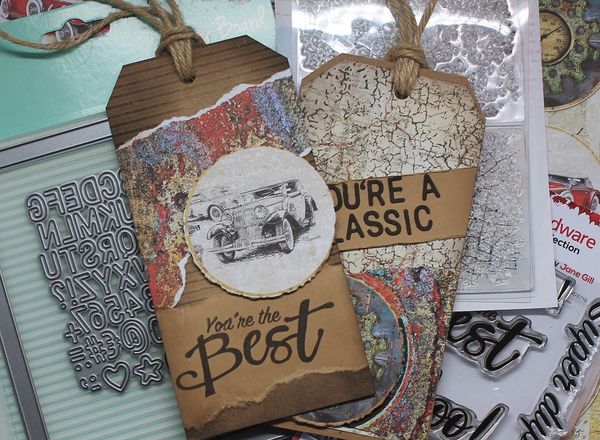 These tags were fun to make and came together fairly quickly using some really versatile products. This embossing folder by Marianne Designs is called Letter Board and the idea of using it like a message board card is such a fun idea. I found that it totally looks like corrugated cardboard when you emboss Kraft paper and that's what inspired these tags for the men in our lives.  I also used a textured stamp that just adds some more detail to this tag. I have used it in a recent project to make a sepia stamped image look vintage. Great stamp for your collection.
OK then let's begin with a list of things you need to prepare before assembling your tags.
Cut two tags from Kraft paper measuring 3 x 6. Cut or round corners off, punch a hole in top center and embossed with the Marianne Design Embossing Folder
2. Two different sheets of 6 x 6 Man's World torn into sections
3. Two circle element from the man's world circle image sheet cut out by hand or using a circle die cut.
4. Sentiment stamped on kraft paper and torn
5. You're a classic sentiment cut out of alphabet die included with the embossing folder.
6. Strip of kraft paper for the You're a Classic sentiment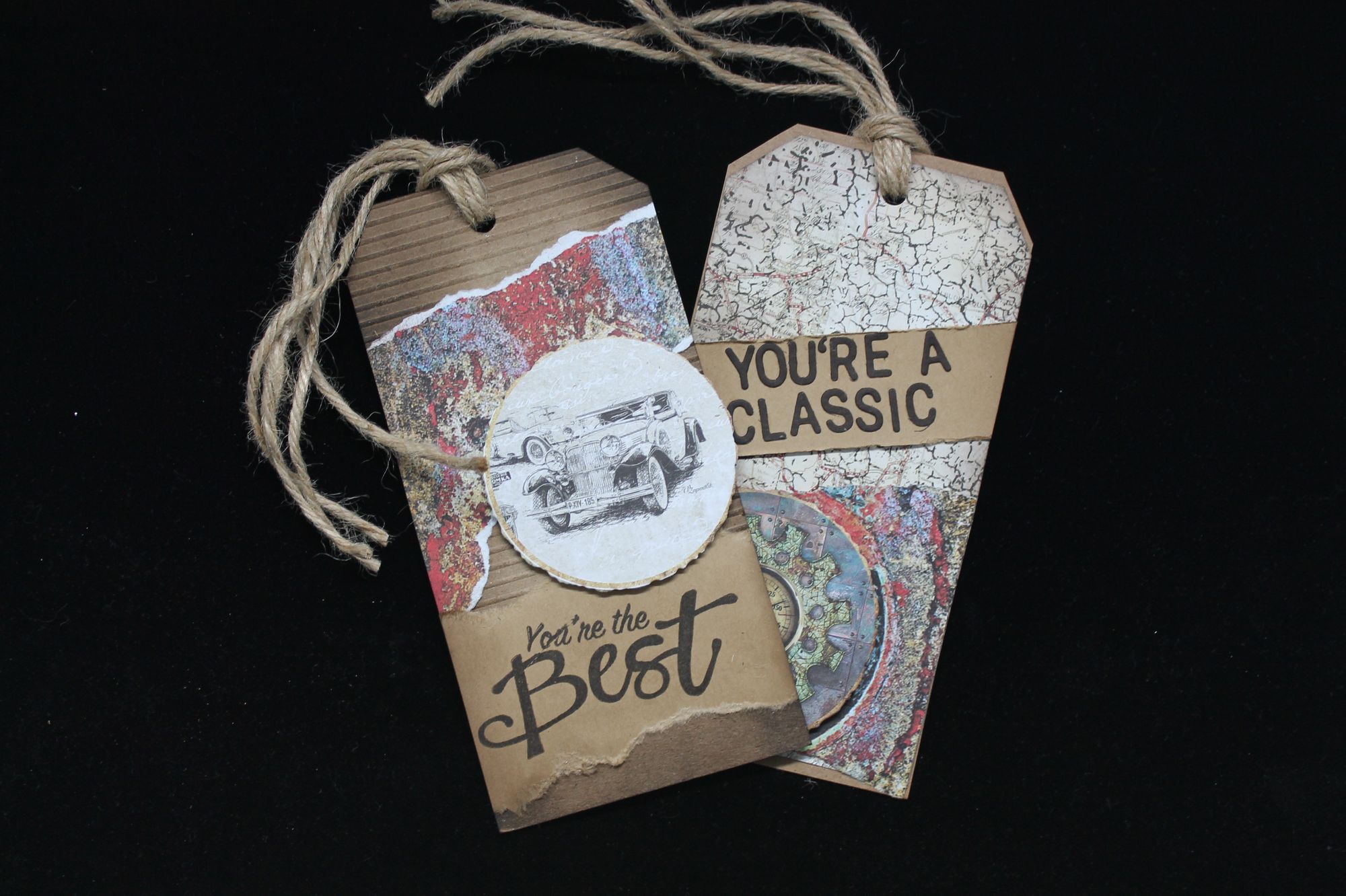 Let's begin assembling the "You're The Best " tag.
Using you fallen leaves ink run it over the edges of the embossed tag.
Arrange the torn piece of the 6 x 6 man's world paper near the top of the tag but leaving room to see the corrugated texture.
Before you attach the sentiment strip use you ink again to darken the edges, then attach to the tag.
Using 3D foam tape attach the circle element and then your twine.
You're a Classic Tag:
Cut out a patterned sheet to match the size of  your tag.
Stamp it using the Textured Stamp - Crackles in Fallen Leaves color and adhere it to the tag.
Adhere the sentiment "You're a Classic" to the kraft strip of paper.
Using a different 6 x 6 piece of paper, tare a piece for the bottom of this tag and adhere it to the tag.
Use the second circle element to attach to your second tag layering over the torn piece you place there earlier.
Attach ribbon or twine for your tag.
Products Used :
Man's World Circle Element 12 x 12 - CPMAN07
Versafine Clair - Fallen Leaves
Marianne Design Textured Stamp - MM1628
Woodware Sentiment Stamp - JGS710