It's always a challenge to make men's cards so we though we would help you get this one together using our Gilding Polishes and Easy 3D Toppers. This HC Topper is focused on men's drinks and cocktails so when you make this card you can make the whole bunch of them and have them ready in your stash. Along with this 3D embossing folder from Creative Expressions making this card easy and fun.
Here is a list of things you need to prepare to make this card.
Card base measuring 5 x 7 "
Layering piece ( same color as sentiment ) cut out using photo frames rectangle die.
Brown piece also cut out using the photo frame rectangle die and embossed using EF3D004
Sentiment cut out from the Birthday Brewing Die Set  CED23035 same color as layering background piece.
3D Topper of your choice
Gilding Polish to match your 3D Topper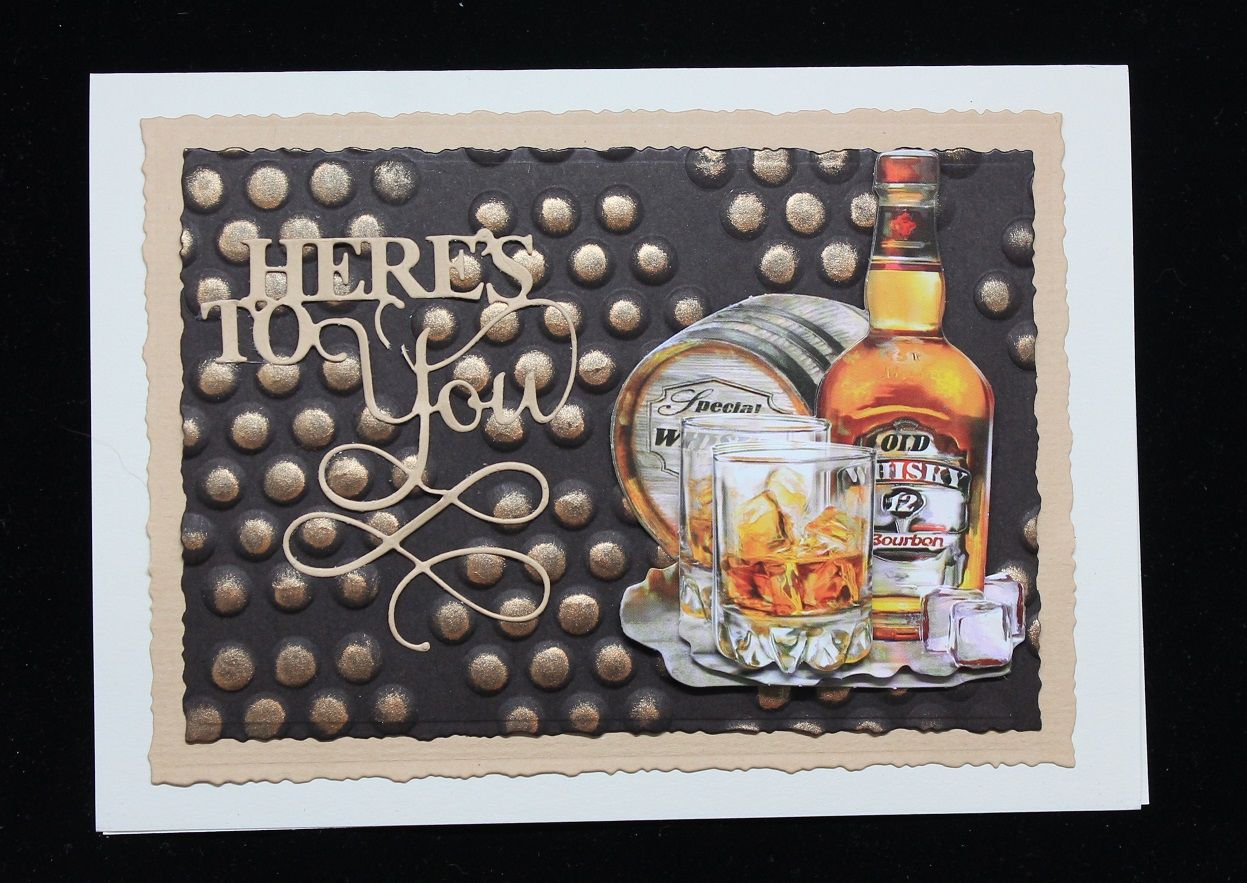 Let's assemble the card
To use you Gilding Polish simply snap off the top applicator sponge, run it thru some water with soap and squeeze dry. Apply the polish with little pressure and a small amount of polish you can always add more color if necessary by repeating the process.
Once the polish is dry attach the layering piece and the embossed/ polished piece to the card base
Assemble the 3D Topper with foam tabs and adhere that to the embossed piece
Then attach your sentiment using sticky specks.
Products Used:
Embossing Folder  Decadent Dots  EF3D004
3D Topper Drinks and Cocktails - HC10568
Birthday Brewing Die Set  CED23035