Today I'm sharing with you a technique that was a big hit in a class I taught last year, turning you die cuts into stamps and stencils. This technique really allows you to get more value from your purchased dies, and you can use any die to create a stamp or stencil with it.
Let's get started. To create a stamp you'll need some inexpensive fun foam. You can get this at most craft stores. You set up your cutting plats on you cutting machine to cut a regular die and then simply run your die thru your cutting machine with the foam. You'll want to run it thru only once. If you try to run the die thru with the foam more than once, it might shift and make an irregular shape. So I find it best just to run it thru once.
For this example I used one of the leaves from the Autumn Leaf Trio die set from Creative Expressions. I ran it thru the die machine with my foam and then used a piece of double sided tape to adhere it to my acrylic block. Now I just randomly stamped the leaf on to a piece of paper , changing up the colors. When I was done stenciling my background I took some water and dropped it onto the paper to reactivate the ink and give the background more interest.  I finished the card off using Double Pierced Square die set from Creative Expressions , a moose silhouette from my stash and I'll leave the sentiment until I need a card.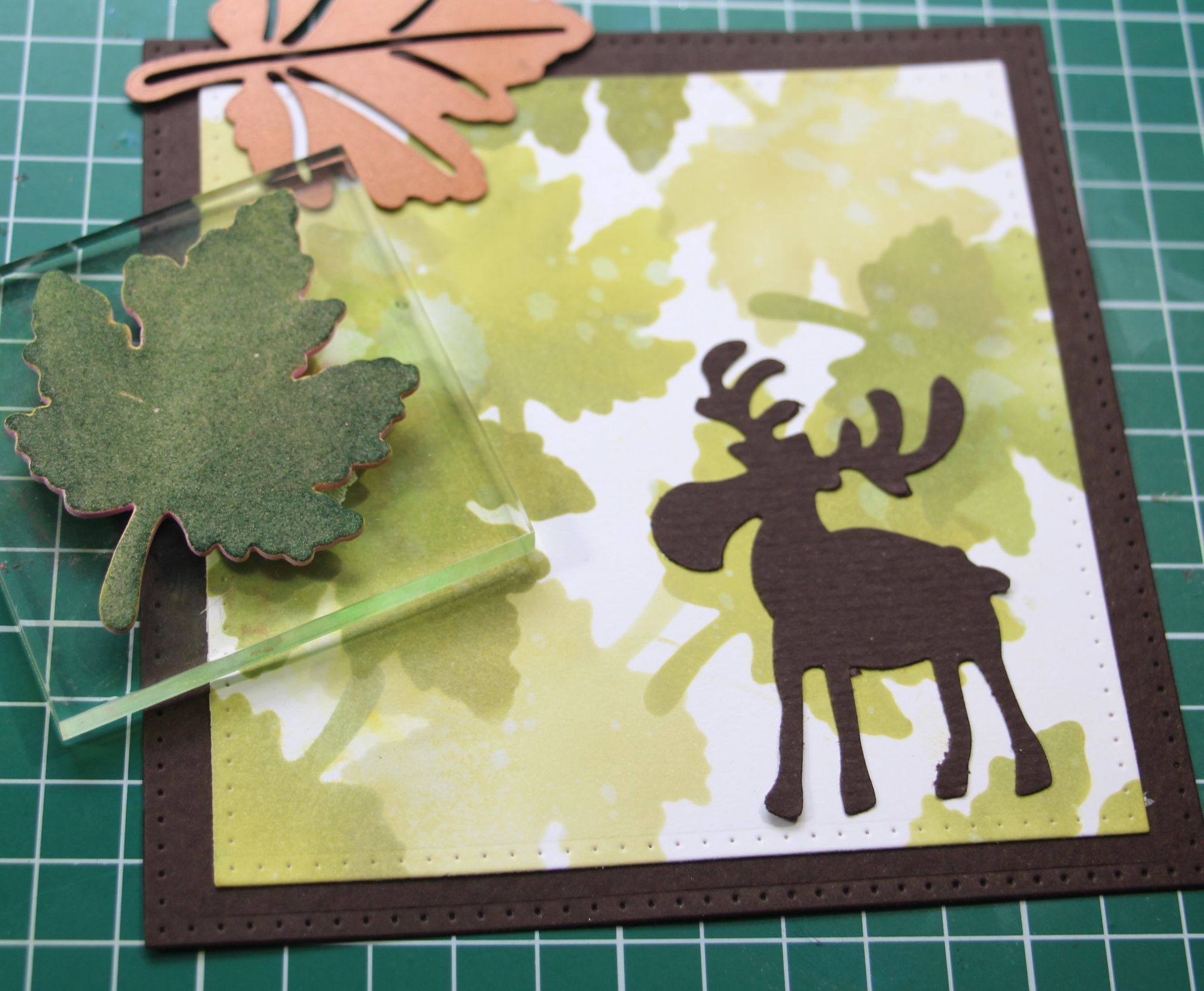 You can also use your die cut to make a stencil. For this card I again used the same leaf from the Autumn Leaf Trio set to make this simple stencil. I used the stencil and a smoothie to add Distress Oxide Ink to the background. Simply hold the leaf in place as you add color in a radiant from the center of the leaf. I finished off this card layer it onto white and then a red background and again will leave the sentiment until I need a card.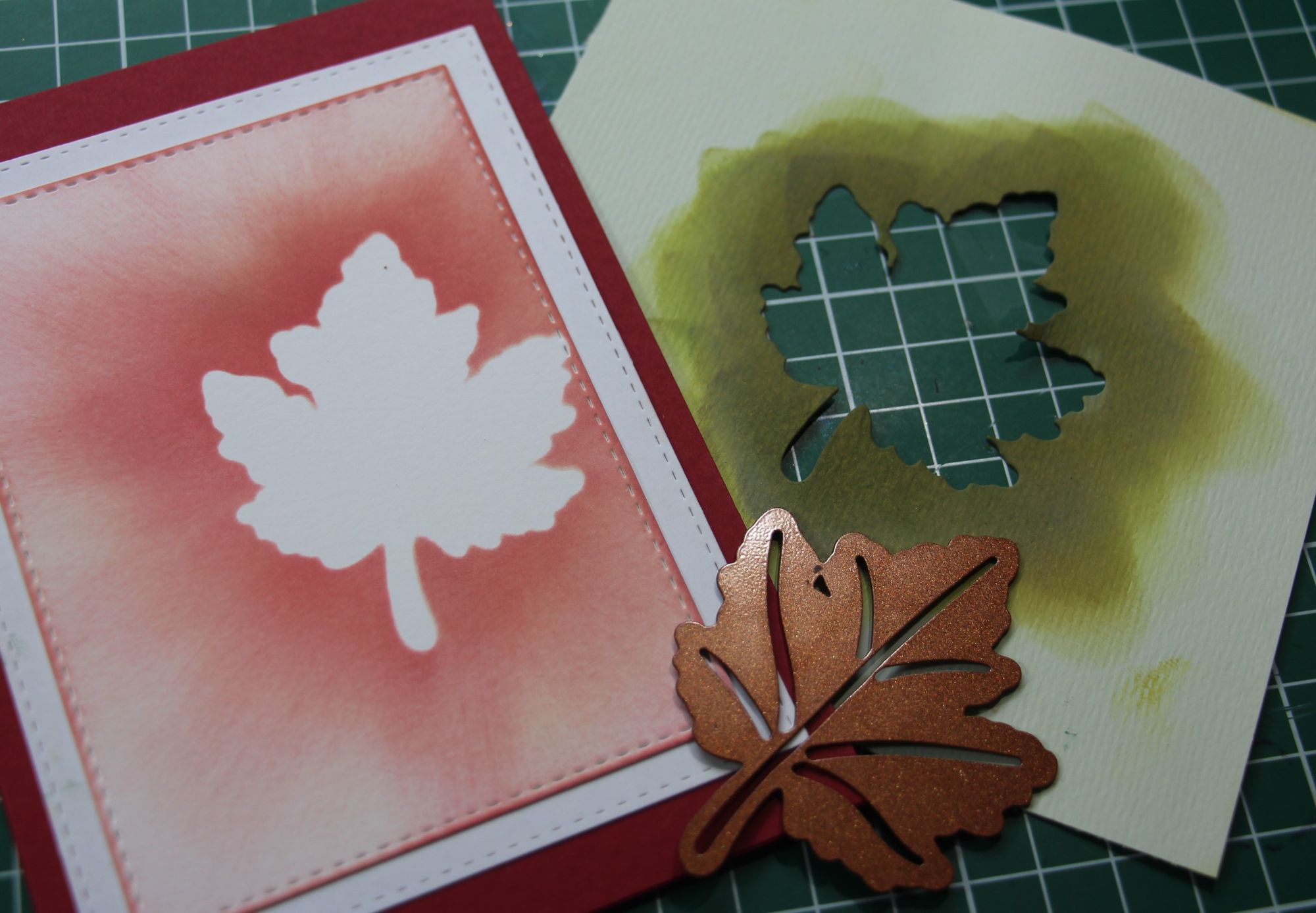 I wanted to show you that you can use any die set to create a stamp and for this example I used an intricate butterfly die to stamp the solid image of the butterfly in the background, and then used a darker color to stamp the intricate layering die on top  of the first stamped image. I added the same color to the edges of the card and will add a sentiment at a later time.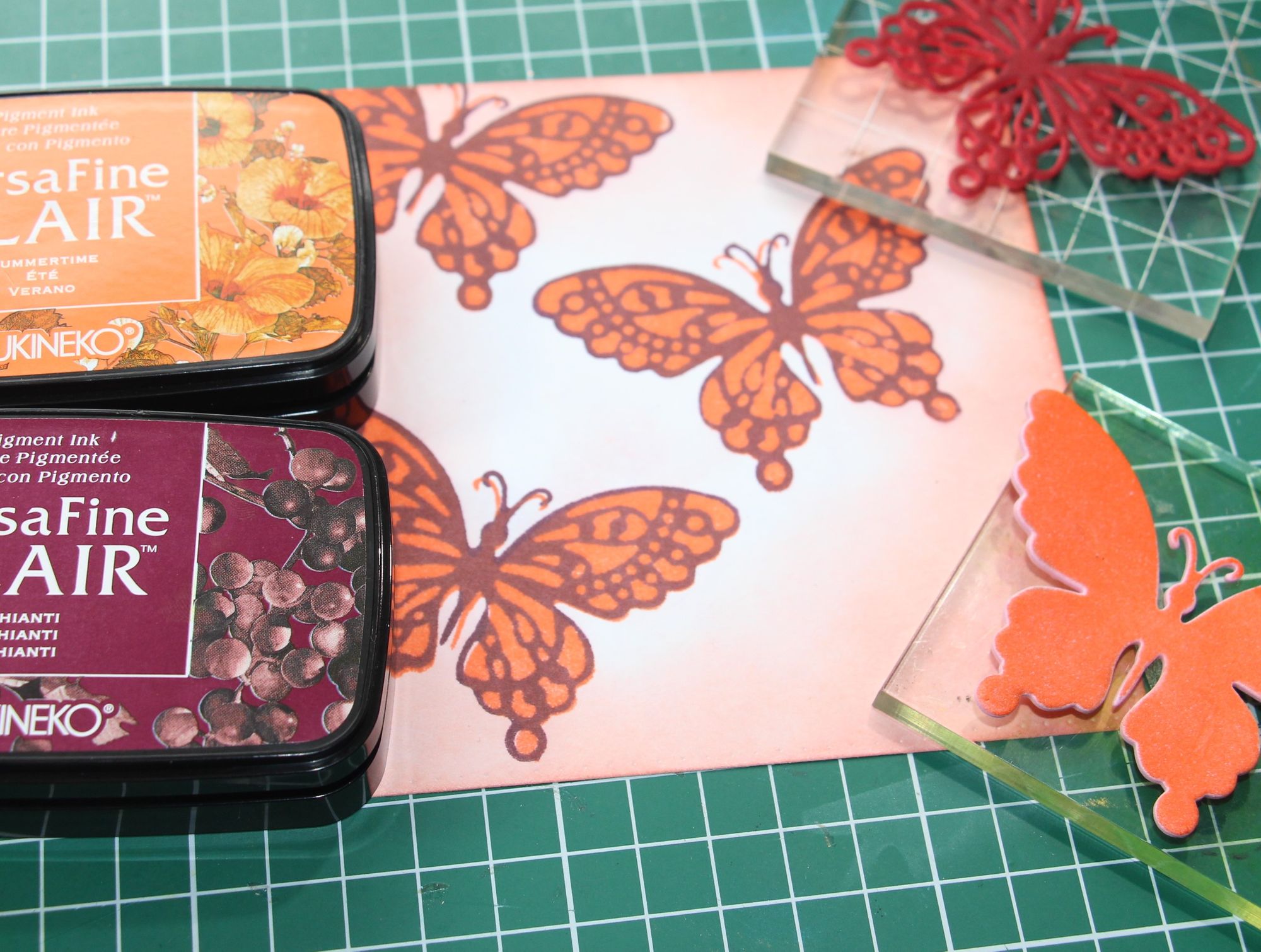 There are so many possibilities with using this technique, so take a look in your stash and get inspired to make some stamped backgrounds.
Until Next time
Katarina
Autumn Leaf Trio - Creative Expressions