Card Kits are an easy way to get into card making or something different for seasoned card makers. These kits include everything you need to assemble a bunch of cards at once or one at a time, whatever you prefer.  These two card kits are designed with that special man in your life whether it be your dad, your uncle or your son in law. There are a few different themes to choose from in each kit so it should be easy to make a card for all of them.
This first card kit includes 5 printed suits, 5 vests, 5 leisure vests, 10 shirts, 2 sheets of die cut accessories,5 card bases and 15 envelopes. The kit also includes an instruction sheet that is easy to follow with colored illustration for easy understanding.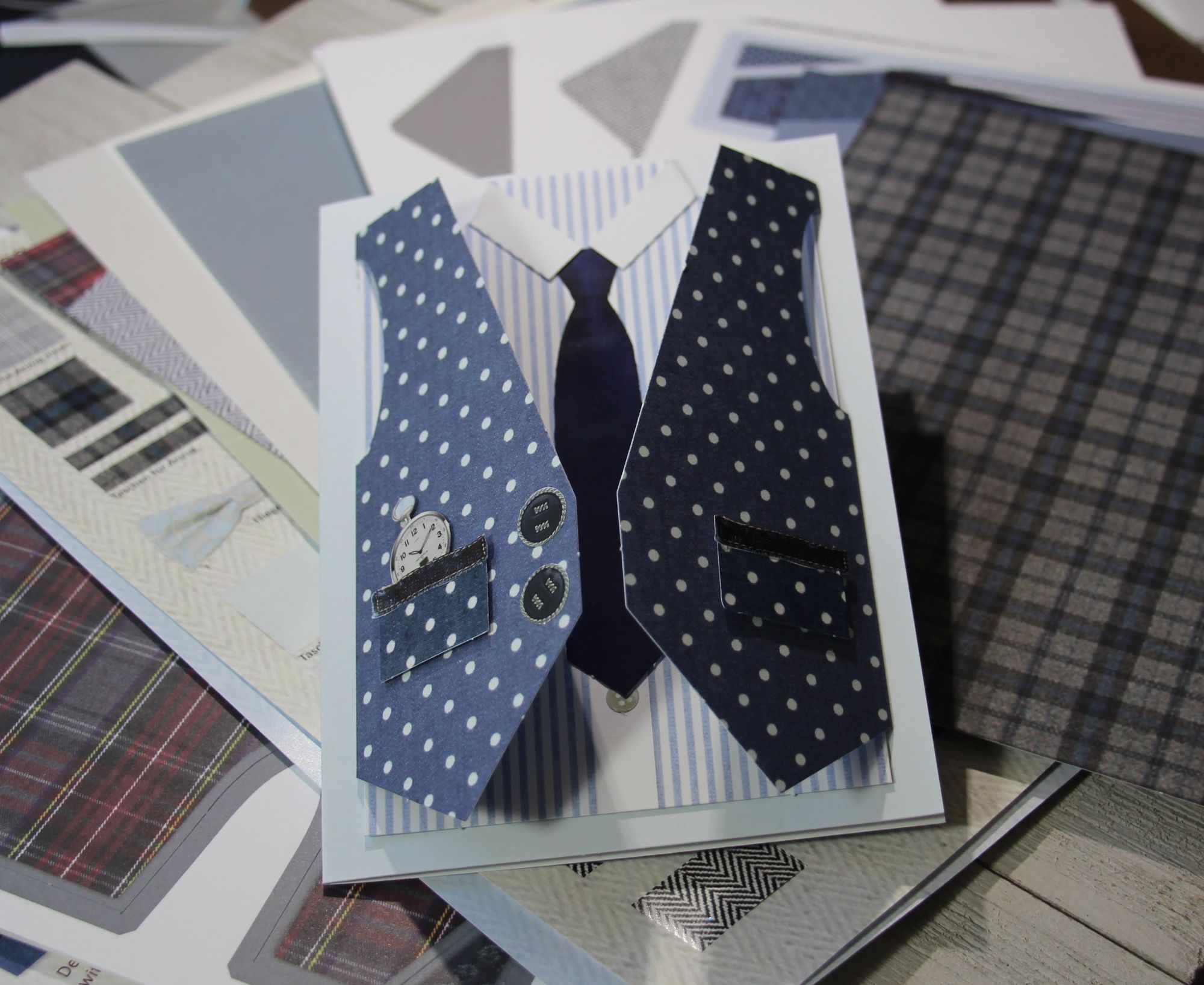 I really enjoyed making this card because it really did remind me of my father and his dress shirts. I'm sure that you'll be able to assemble a card that will fit the man your making it for. Here I decided to use a pinned striped shirt and a polka dot vest. Adding some of the accessories they provided, like the pocket watch, really allows you to customize make these cards.
The second card kit for today is the Sliding Cards for Men. This kit includes 12 outer pocket card bases, 12 inserts, 3 accessories pages, 4 sheets with background paper ( 3 images on each sheet) and matching envelopes for 12 cards. This one also includes colored and illustrated instructions.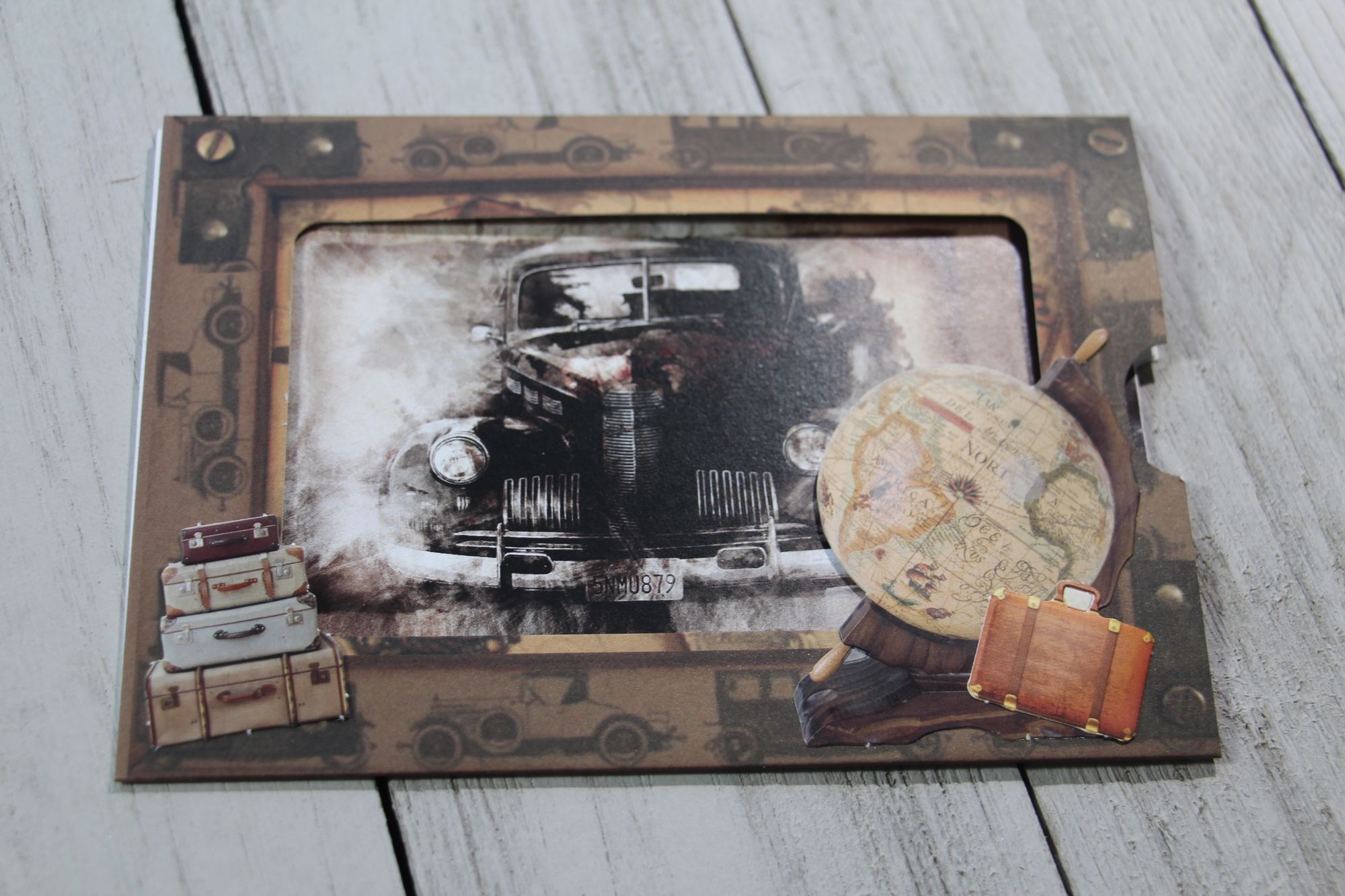 This card was so fun to make and I really love the images they have to create them. This was my first time making a sliding card and the instructions made it simple to follow along and make this one myself.  For my sample I used the vintage frame and the vintage car to make this customized Father Day card.
An easy way to make a special card for that man in your life. I hope you give them a try and remember we have a huge selection of card kits available for any occasion you can think of. I'll have a link below if you want to check out the rest of the collection of kits.
Until next project
Katarina
Products Used: