Paper Boutique Paper Collections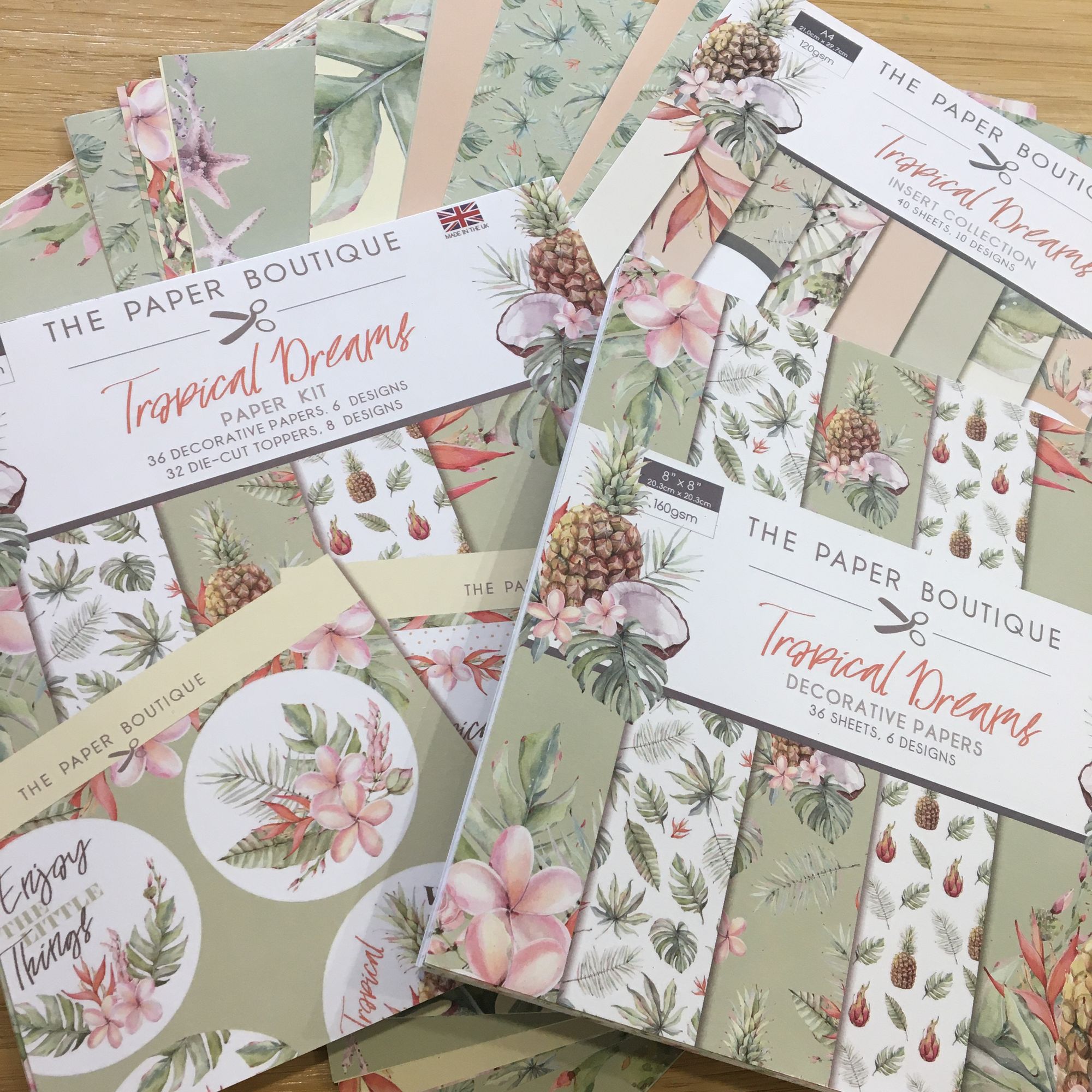 The Paper Boutique has a wide variety of designer paper to create beautiful cards.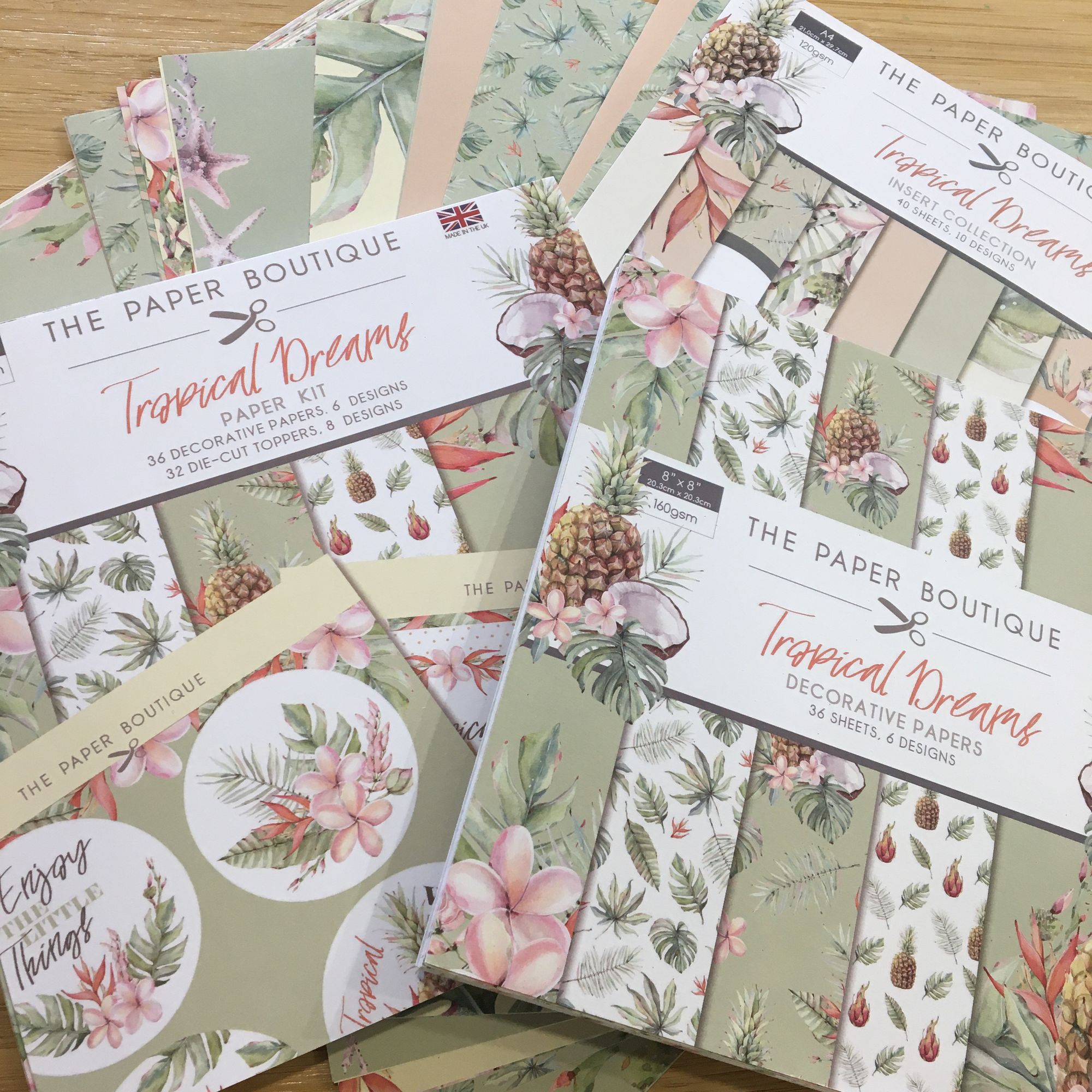 Each collection comes in a variety of sizes so you can pick and choose the paper size that works best for you. They also have available a paper pack that includes sentiments like this Birthday Wishes, so finishing off your cards is simple. On top of that there is almost always a solid color paper pack that matches the collection perfectly, so no more fishing around for that perfect match!
This makes it really easy to make a lot of coordinating cards using the same paper pack. The card below was designed for one of our Make and Take events. We used the Tropical Dreams collection to create a card that included a colored base with a design-paper strip and topped with one of the pre-cut sentiments. We let everyone mix and match their pieces, so everyone ended up with a unique card and no matter what colors or designs they chose everything coordinated beautifully!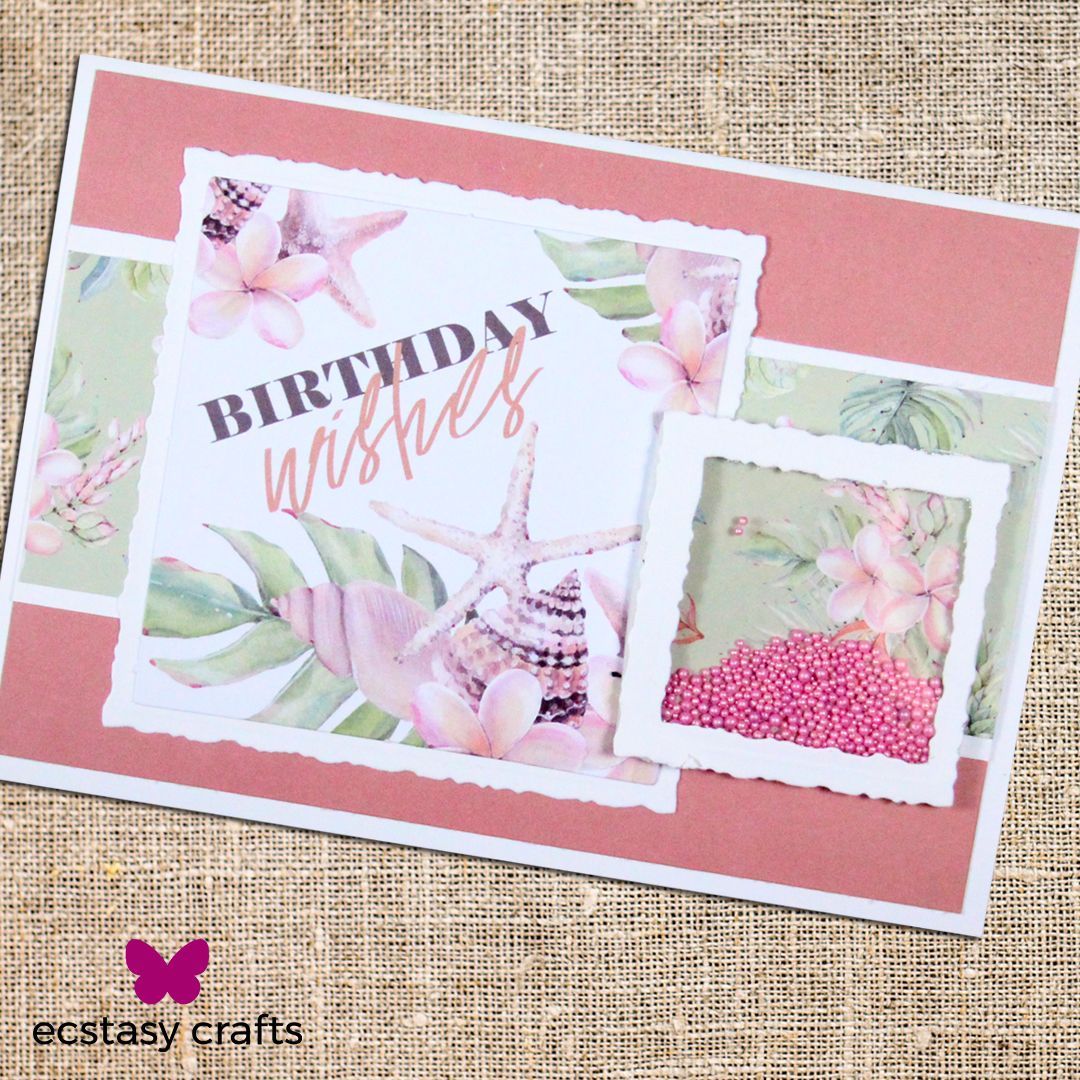 Here are the instructions to make this card:
Cut a solid for the background 1/4 inch smaller than your card base, cut out a square or circle for behind the sentiment. A 2" strip for behind the patterned strip, cut to 1 3/4 ", as well and a solid base and a window using the square die set for the shaker and a piece of acetate for the window.
Attach the solid piece to your card base, layer the sentiment to the solid white you cut out as well as the patterned paper strip to the solid white background. Attach this all to your card base.
To assemble your shaker piece use some scrap of patterned paper and attach to the back of the shaker window, tape the acetate to the window and then using foam strip around the window as well. Fill with pearls and attach the backing. Attach this to your card .
The paper comes in so many different patterns that this card design also lends itself well to other occasions.
Paper Boutique - Tropical Dreams
Nellie's Choice Multi Frame Dies Photo Frames Squares  - MFD124
Nellie's Choice Multi Frame Dies Photo Frames Circles - MFD123