The tools you need to get the job done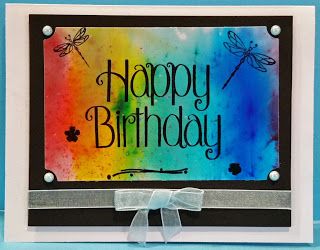 So many lessons, so little time.
To help speed up the learning process, I'll share with you some of the lessons I've learned along the way.
Today on What I've Learned So Far: The tools you need to successfully get the job done. In this particular occasion, I'm referring to the use of the restamping tools on the market. I know, like you, I thought there was no need in my paper crafting for one of those expensive Stamping Tools.
But I'll tell you, once you use one and see the benefits, the financial outlay is secondary.
First up is the obvious ability to stamp on the exact same spot as many times as you need. Now in playing with different paints and watercolors, I have a whole new respect for this concept.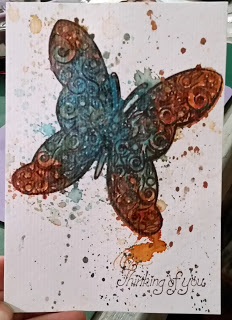 I made this grunge-type card with Cosmic Shimmer Pixie Powders (which was another product I saw no merit in until I started playing with them .... but I'll get into the Pixie Powders more at another time) and a wood-mounted rubber stamp I had. The Position-It Ultimate Stamping Tool, sold by Ecstasy Crafts, has the ability to stamp off the tool's platform and use a "sub-positioner" to use with wood mounted rubber stamps. This particular card needed that butterfly re-stamped seven times, yes SEVEN times! Never before would that have been possible. Nor is it possible with any other stamping tool on the market, as far as I know (the wood-mounted, restamping ability).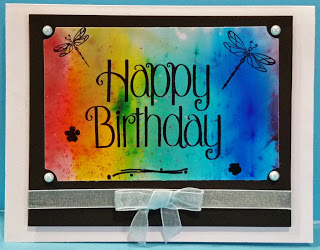 Same re-stamping became painfully obvious when I used the pixie powders on glossy card stock and stamped just using the "Stamping Buddy" by Nellie Snellen ... the stamping tool that I thought was all I needed and I'll give it high praise for its contribution to my stamping progression. But it is extremely difficult to re-stamp with it. Case in point, I create this funky background and line up my stamps with the Stamping Buddy and ink up with a nice black pigment ink only to be let down with the coverage. I had to redo my background and used the Position-It and stamped the black 3 times to get complete coverage.
My days of feeling cocky with my stamping ability are over!! I'm not taking chances any longer.
A secondary little benefit to these re-stamping tools is you can relax about the pressure you put on your stamp. You know we have one shot at the perfect stamp application, so you lay your body weight on the stamp to make sure every square inch has completely touched the surface of your paper.
And in doing this we over-stamp. Cling stamps are smooshed and the lines become blurry and thick, or with rubber stamps the outer edge is transferred to your project because we rock the stamp back and forth to make sure there is complete coverage.
I can now relax ... "oh I missed a corner?" "No problem, I'll just re-stamp!" ... how liberating!!
Until next time,
Happy crafting!