I'll admit, I am a self-confessed paper-aholic!! There may be a support group but I probably wouldn't attend meetings, I'd be busy making cards.
All kidding aside, one of the areas that I find elevates a good card to a great card is the subtlety of paper and the use of patterned paper and how it gives interest and depth to card projects.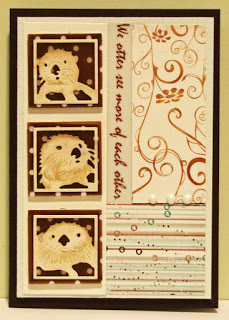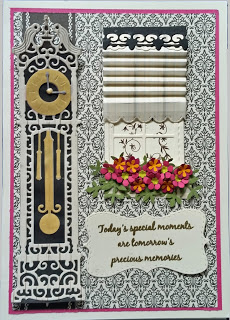 There are cards where the paper is the theme of the card.
While there are dies involved, the star of the show is the paper choices.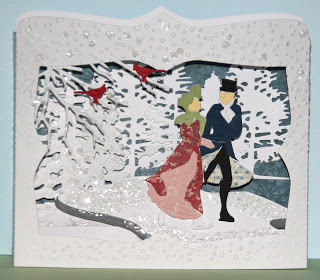 But I want to talk here about the subtleties of patterned paper in card making. Paper that is "behind the scenes" but really elevate the sophistication of a card.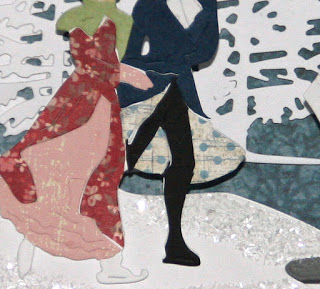 In this card, there are several subtle paper choices. The color of the woman's coat, the color of her dress, the color of the lining of the man's jacket and even the patterned paper behind the trees. All these choices aren't screaming for attention, they are subtly making suggestions.
In this card there were two distinct paper choices that bring this card to the next level. The inside of the canoes and also the canoe exterior. I think these subtle choices really make this card extra special.
Lastly, here is an example using 4 subtle paper choices. Paper choice #1 for the frame is distinct and obvious (and works so well with this design) but paper choices 2, 3 & 4 are subtle and just enough to add "texture" to the surface area of the die-cut images.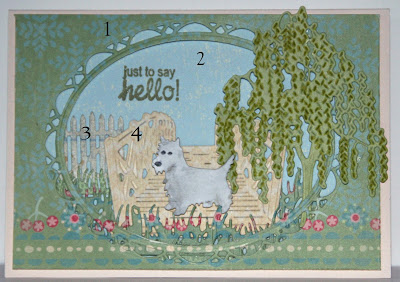 So grab those patterned papers and use them with reckless abandon. And bring your cards to the next level of sophistication.
Until next time, happy crafting.