We now carry a new and exciting line of products from Studio Light. I had the chance to play with some of the new stuff over the weekend and was excited to create some new cards with it. I was interested in the happy moments 6 x 6 paper and the die cut book. I wanted to see what this die cut book is all about and to show you how easy it could be to use.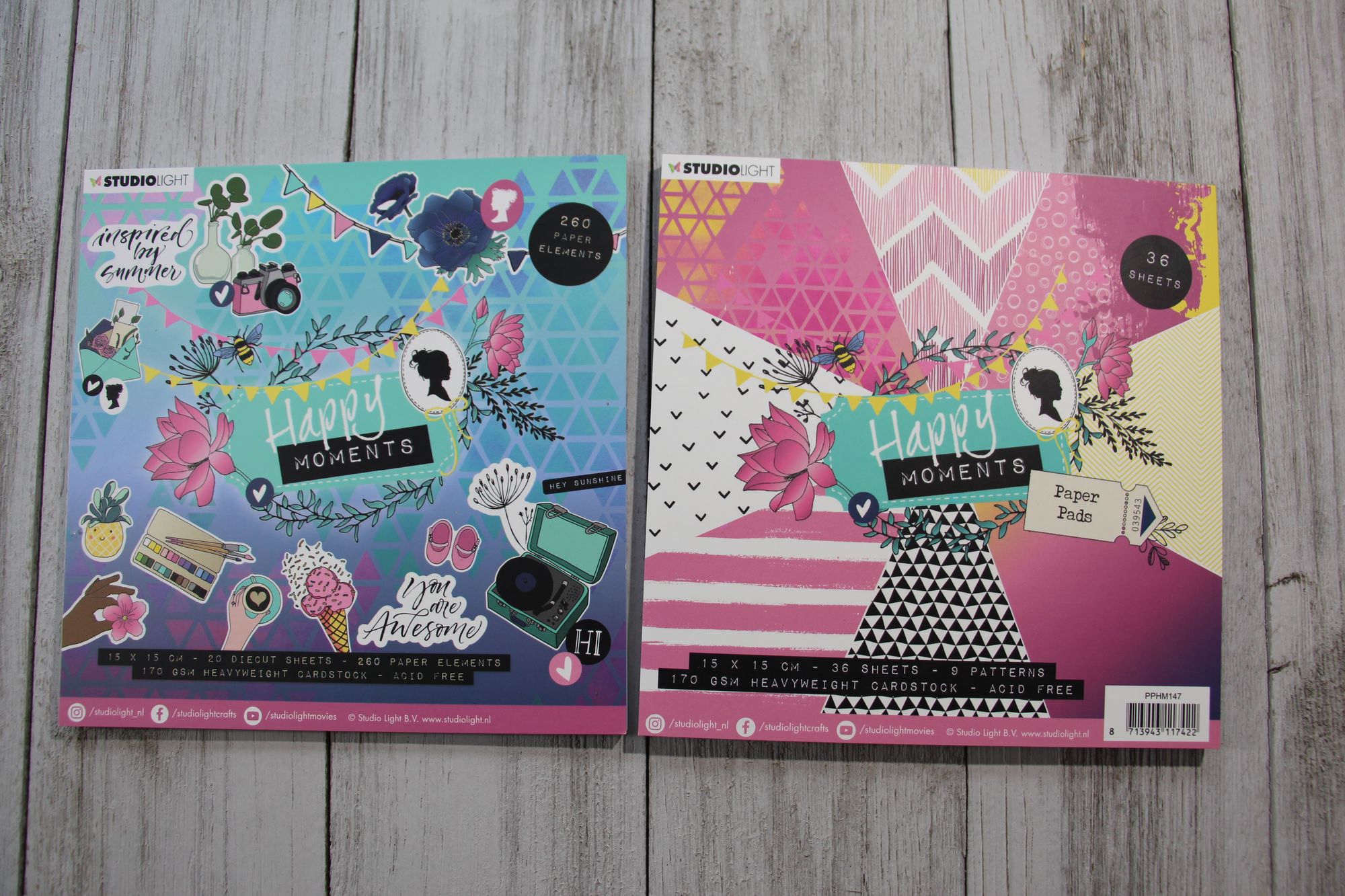 First I chose the paper background from the 6 x 6 paper pad and then I decided on what elements I will be putting on the card.  I used mask 72 to apply a light blend of Picked Raspberry Distress Oxide Ink to the background to add more interest, and trimmed it down to 5.5" square. I cut out a base at 6" square and adhered it to that. I used some of the teal washi tape to run across the bottom as well as down the side to tie in all the elements. I played around with the placement of the elements until I was happy with it, took a picture and then went ahead and adhered everything down using foam tape as well as glue. I did the same process for the "HI" card seen here.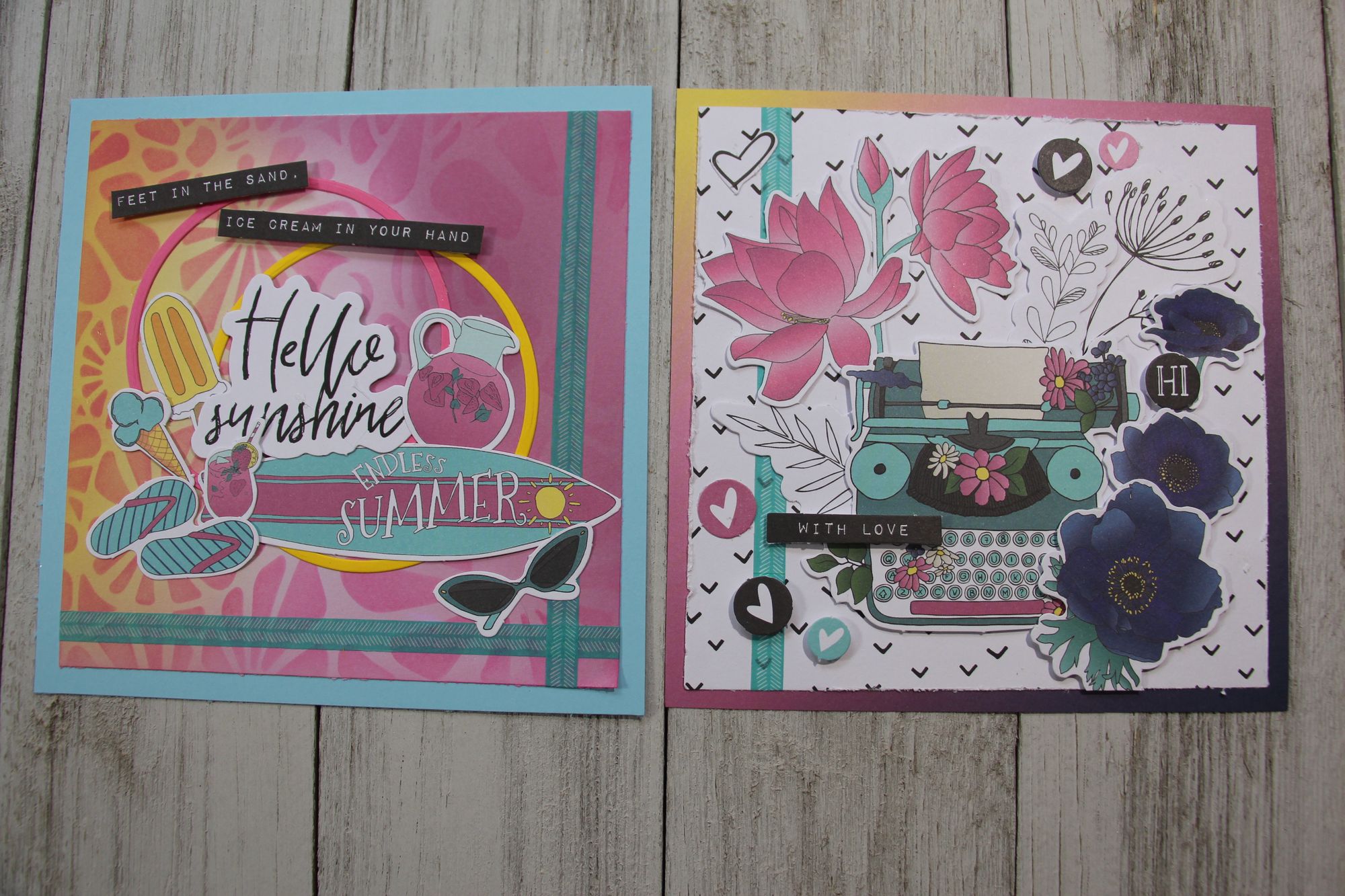 I also had a chance to use one of the new dies from the collection. This next card was a simple one to get together. I simply chose a patterned paper from the 6 x 6 paper pad and die cut the triangles die in black twice and adhered that to the background. I trimmed it down to fit a 4 1/4 x 5.5" card and added the die cut sentiment from the die cut book. I went back and placed a few black triangles back into the die cut and adhered it all down to a 4 1/4 x 5.5 " card base.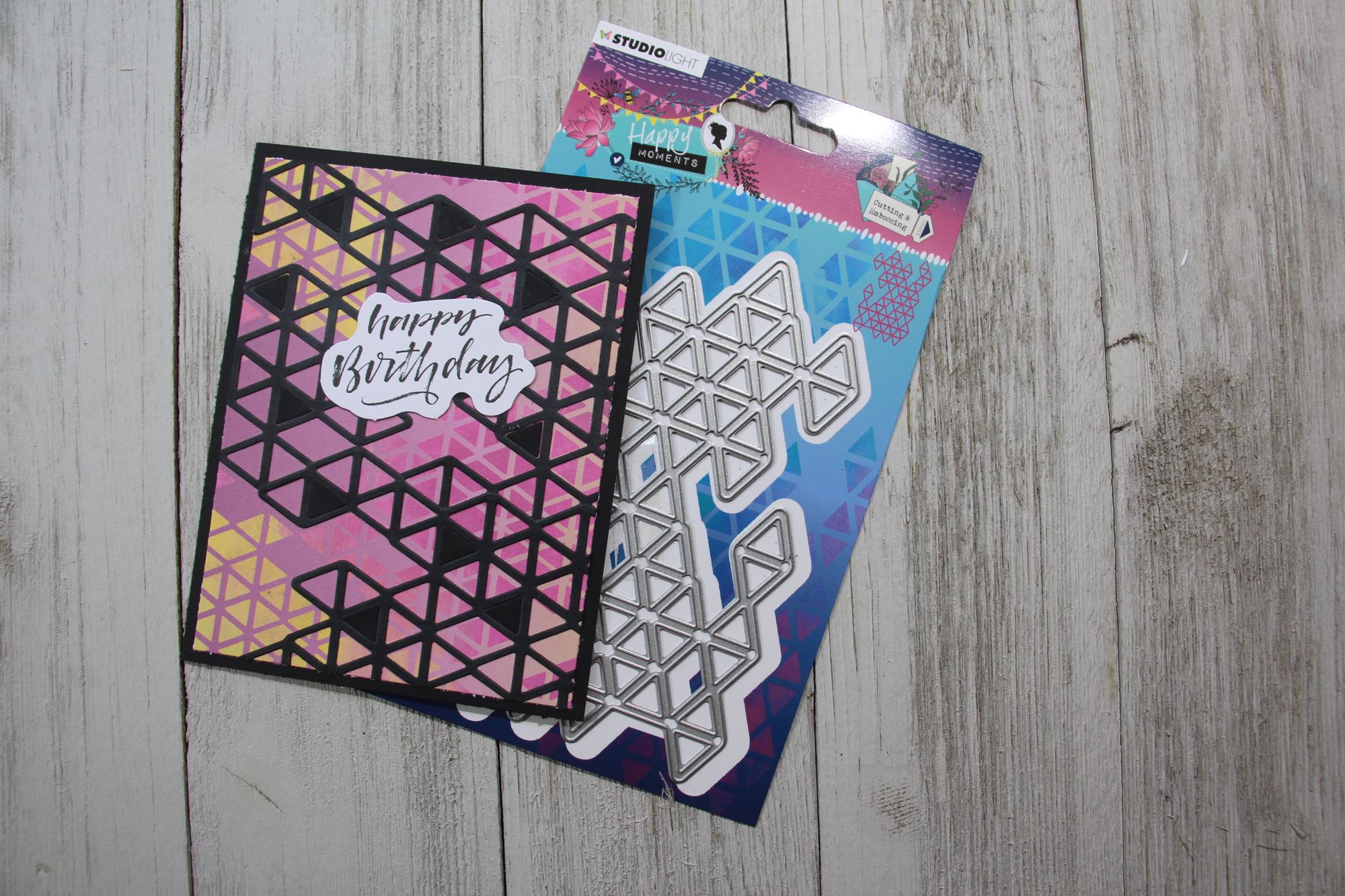 All and all I liked these new products I got to use from Studio Light and am excited to use other products. Make sure to keep checking back for updates to their new line of products.
Thanks for taking the time to read my blog and we'll see you here next time.
Katarina
Products used:
6 x 6 Paper Pad - Happy Moments PPHM147
Mask Stencil (1) A5 Essentials nr.42
Die Cut Book 15x15 Happy Moments nr.663
Embossing Die 93x138 mm, Happy Moments nr.292
Washi Tape, Happy Moments nr.13