I am so excited to be introducing to you this new and innovative product. Sticky Specks, a micro dot adhesive that will make your crafting so much easier. We have had this product a couple of week now and I have had a chance to use it on a few projects and I can't tell you how much of a difference it had made. Easy to use, no mess, no fumes, and most importantly no more unstuck edges on my intricate dies.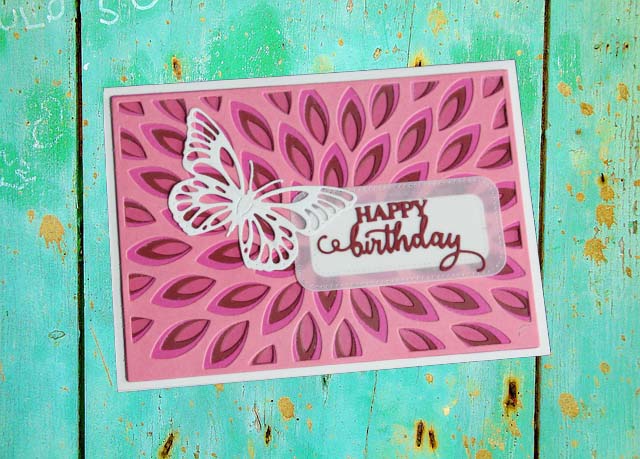 For today's project we will be making this lovely birthday card using our layered dies from Nellie's Choice, a butterfly die from Frantic Stamper, happy birthday die cut from Creative Expressions and our new Sticky Specks.
I began by cutting out all three layers of the layered die set in a couple shades of pink and red, as well as a solid piece the same size as the layers. Cut out the butterfly using white paper and a small rectangle also in white. A larger rectangle in vellum and the happy birthday sentiment in the same red paper as one of the layers.
So now is the fun part. I used just regular tape to attach the solid background the the card base. Using the Sticky Specks simply place your die cut on the sticky sheet, place the plastic film over top and rub. Lift off your die cut with a poky tool to remove it from the adhesive sheet and now your die cut is a sticker. The great thing about this is that the adhesive will stay tacky for a short time so you are able to adjust and re-stick until you have your layers lined up.  You can use the sticky sheet over and over again, as a matter of fact I made two cards using this layered die set and I used the same sheet for all six layers and there is still sticky dots left to be used on the sheet.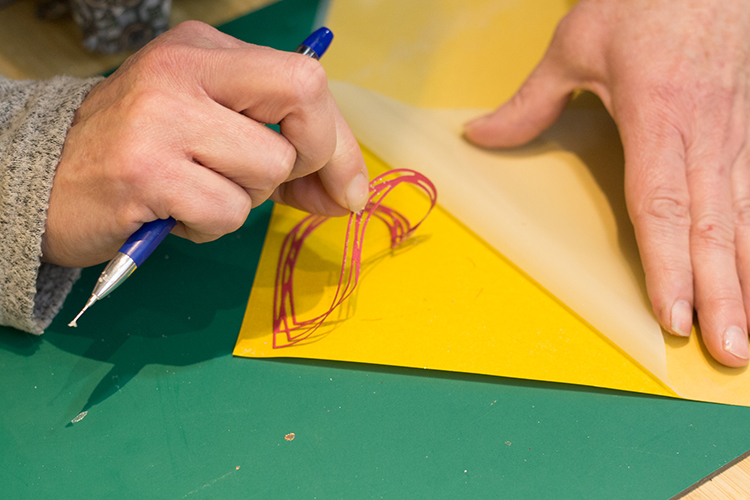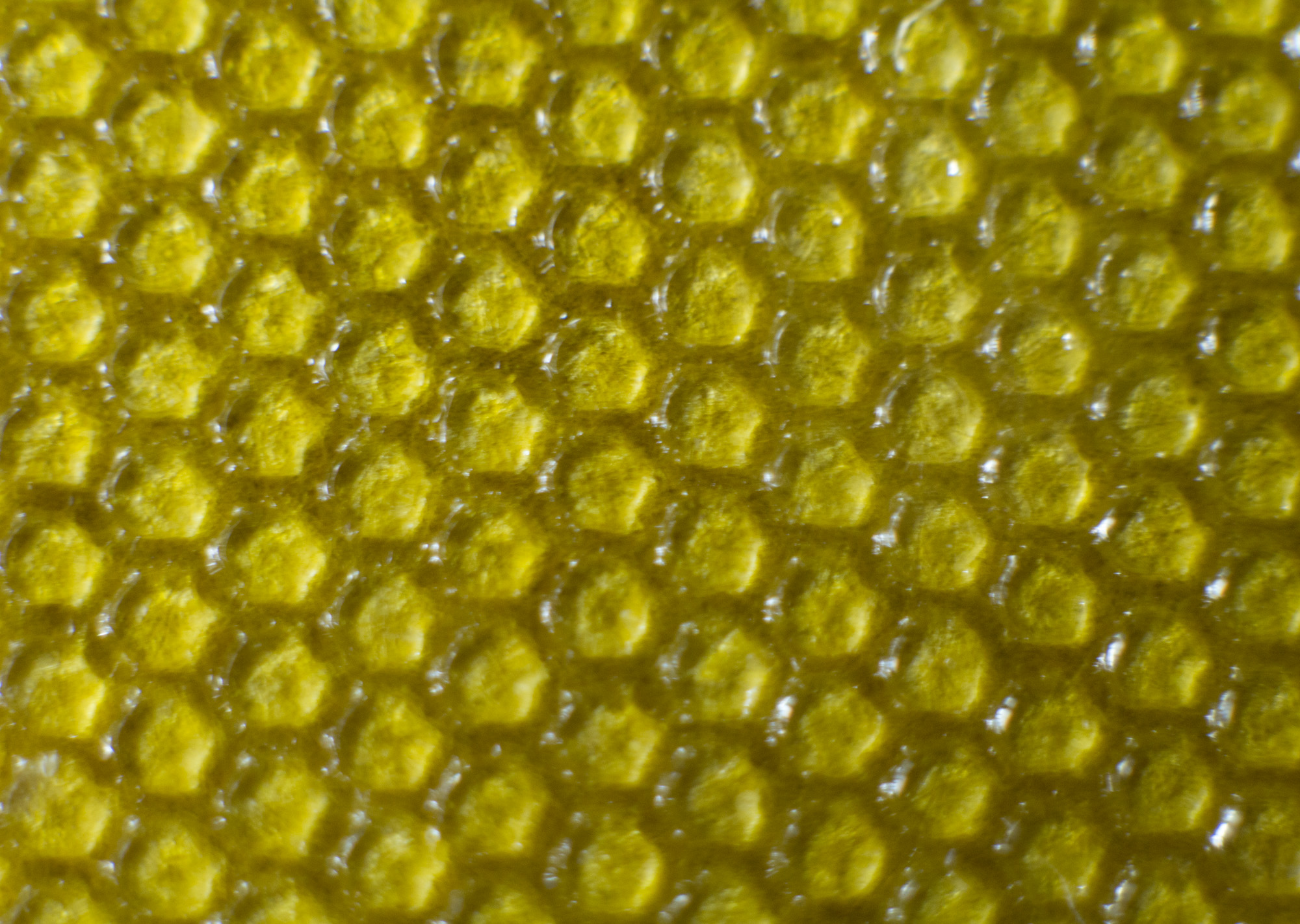 The other exciting thing about the Sticky Specks is that they works great on vellum or parchment paper. It is very difficult to assemble a vellum card without using glue or tape, and that can be a challenge. With Sticky Specks you can use it all over your vellum project and you won't see one trace of it. I used the Sticky Specks to attach the vellum behind the sentiment on the card as well as the butterfly.
Once you're done there may be some Sticky Specks hanging off the sides of your project. To fix this I used my large Clarity brush and some baby powder, and loosely brushed it on the surface of the card to get rid of any Sticky Specks left on the surface. You may also use your anti-static powder tools that you may have in your stash, but I found the large brush and loose powder worked great for me.
Products used for this project:
Ecstasy Crafts Sticky Specks - ECSSA4
Nellie's Choice Layered Combi Dies Sunburst Layer A - LCDS001
Nellie's Choice Layered Combi Dies Sunburst Layer B - LCDS002
Nellie's Choice Layered Combi Dies Sunburst Layer C - LCDS003
Frantic Stamper Butterfly - FRA10590