Stained Glass Technique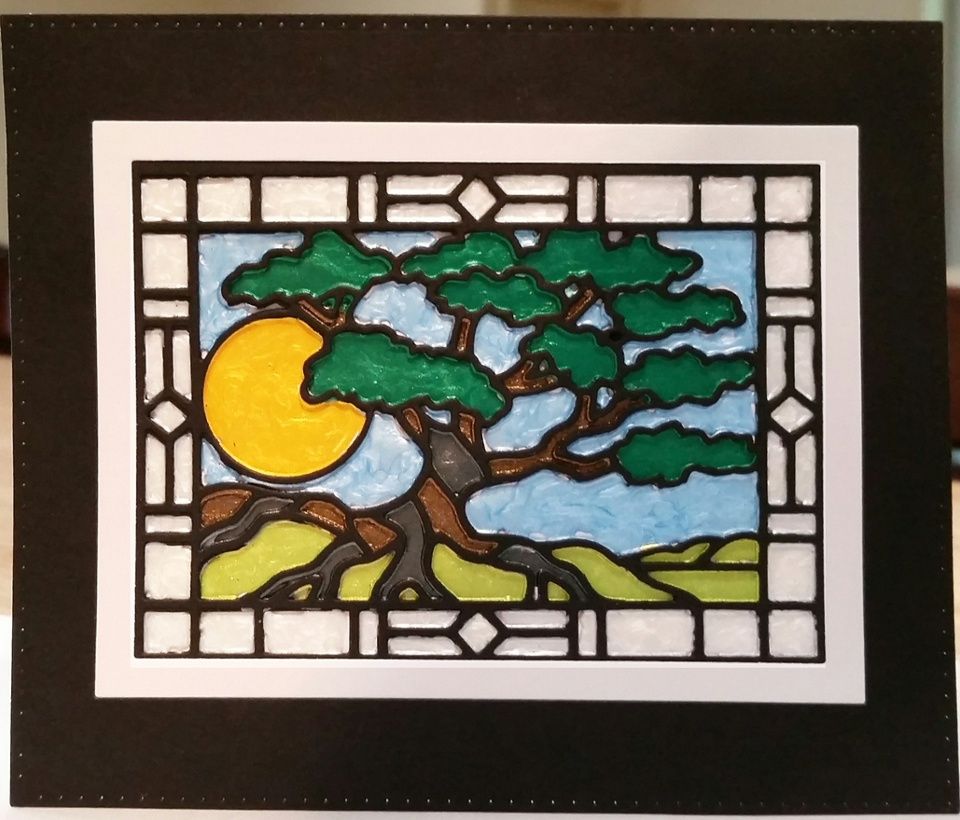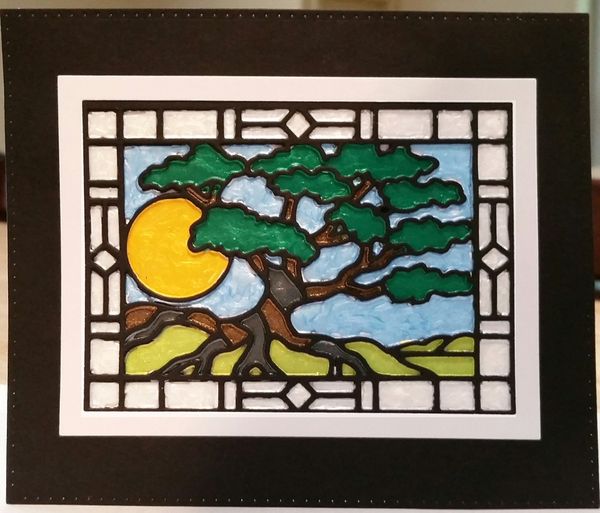 An entry from Sue Wilson's Particraft blog, using the Stained Glass Bonsai Tree, came up in my newsfeed and it caught my attention: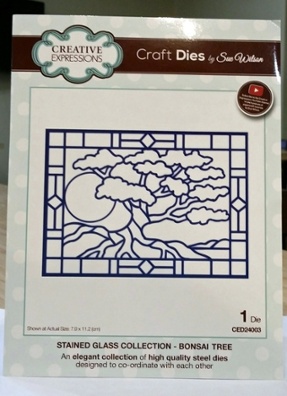 So I thought I'd give it a try. As with many cards we are inspired by I had to improvise, I didn't have all the PVA glues she used in her Bonsai Stained Glass image. I did have some of the Cosmic Shimmer Metallic Paints and some of the PVA glues so I went with that.
First, applying the metallic paints with a paint brush or popcicle stick wasn't as easy as the lovely, fine nozzle from the PVA glue. Note to self, find some plastic squeeze bottles with fine tips at the "dollar store"!!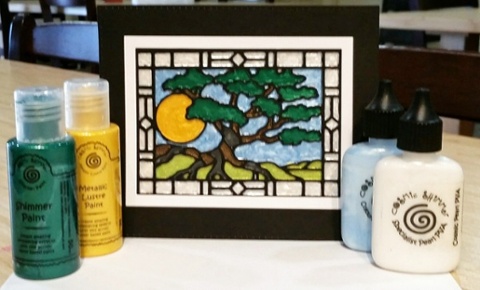 Per the instructions I stacked 3 cut outs of the bonsai die on top of each other. I used spray adhesive so as to have a completely sealed area. I applied the various (paint and PVA) colors and let dry over night. I have to admit the PVA looks way better than the metallic paint. Which is quite fine, but when you compare it against the PVA, I just like the way is has that swirly, stained glass look. The PVA colors I had to use were the sky blye and the pearl white around the edging. You can see the difference (I left the image below large so you could see the detail). You cut a fourth of the bonsai dies and adhere it over the stacked ones, after the paint is dry. This covers up the edges with will invariably get paint them.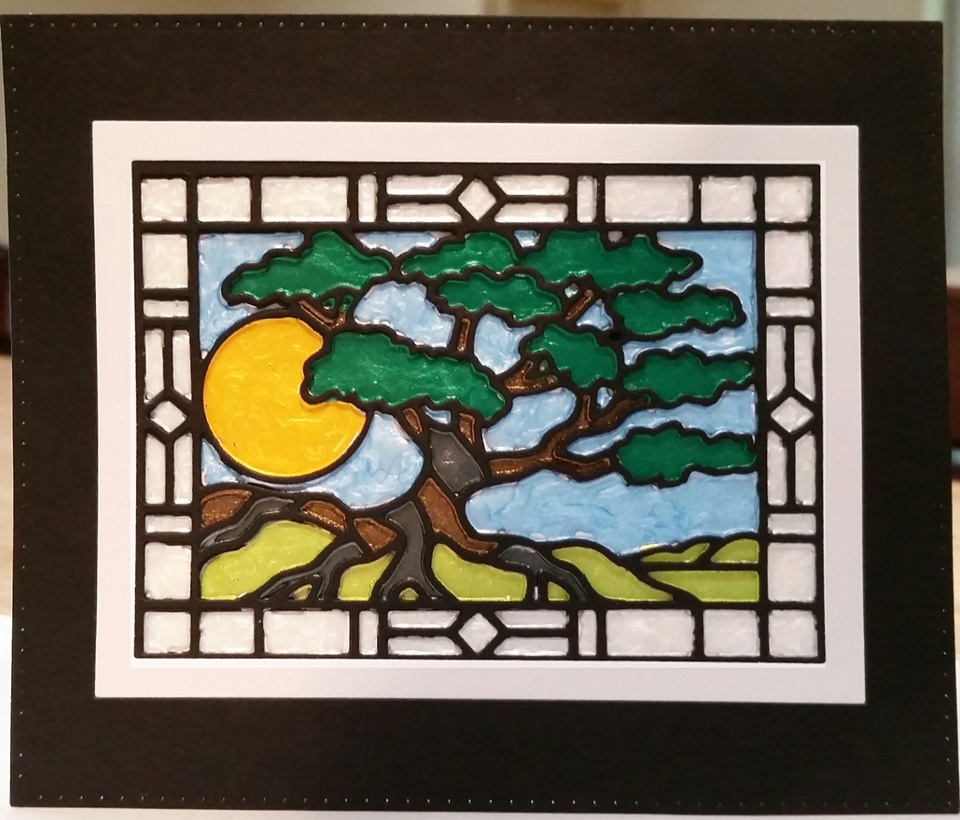 In hind sight, and when I do this card again, I will mix the metallic paint with the PVA and apply. I did a small test of this after-the-fact (of course) and I think it's a better consistency and has more of the irridescent properties of the PVA. Here's my test swatch.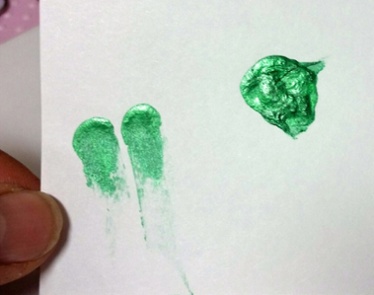 The Creative Expression stained glass die series is very popular at Ecstasy Crafts .... we did one with micro-fine glitter as well. But I do really like this variation!
Until next time,
Jenn
Materials: