Stained Glass Revisited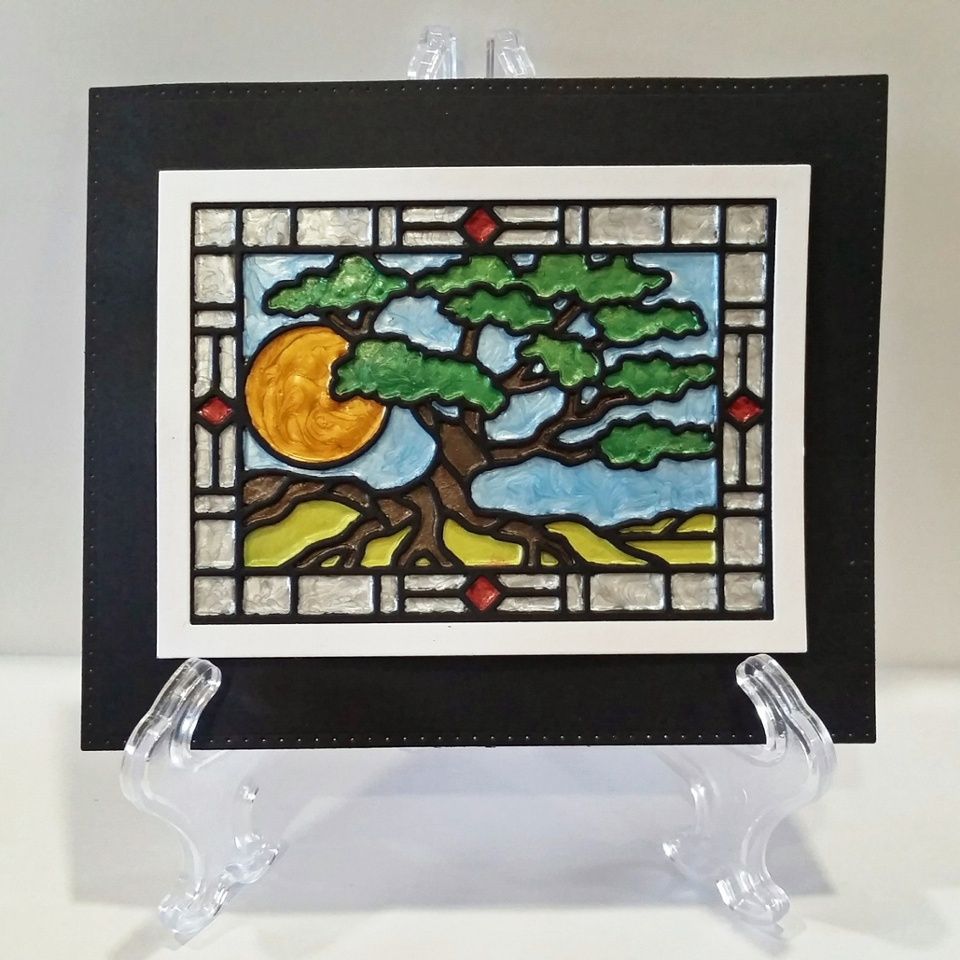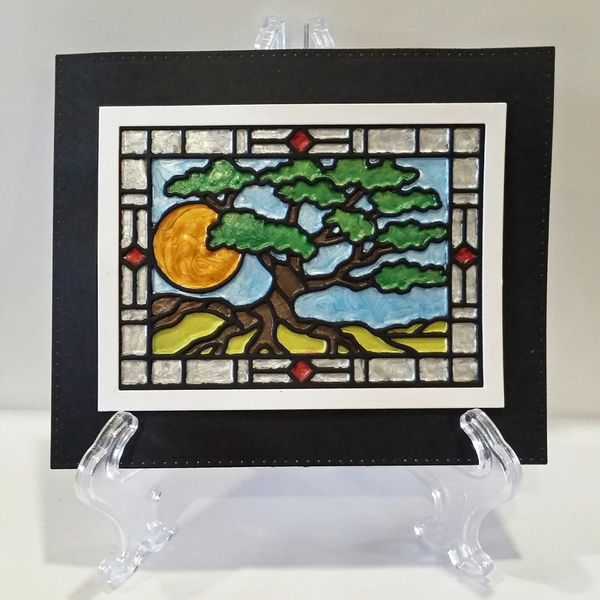 I blogged the other day about the Stained Glass Bonsai using PVA glue and having to improvise.
I mentioned that I needed to look for fine-tipped plastic bottles to use for putting the metallic paints in the stained glass cut out. Well I was super delighted to see that we actually have some at Ecstasy Crafts!! So I redid the card.
As per Sue Wilson's Blog, you cut out 4 die cuts and adhere 3 together. I then coated my card stock with the Cosmic Shimmer Water Color Primer. Then I used the Nellie Fine Tipped squeeze bottle and the Cosmic Shimmer Metallic paints to make the colors I didn't have with my PVA glue. Mixed some Pearl into the bottle with the paint and shook it up well. The metal tip of the Nellie bottle was IDEAL for this application. I just rinsed it out after each color and made the next color I needed. Next time I would actually put the PVA glue that I used into this fine-tipped bottle it was so percise!!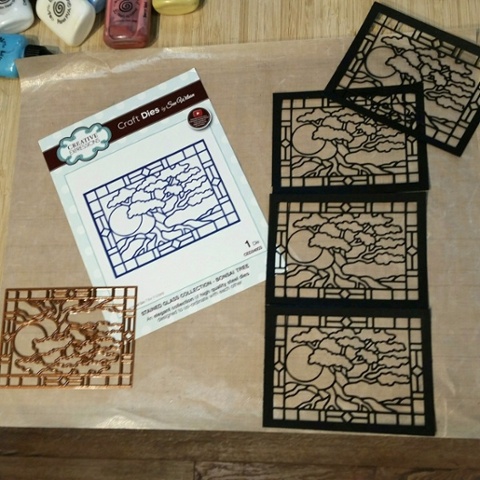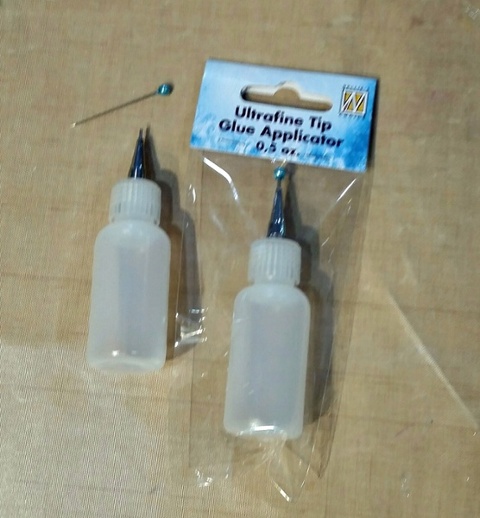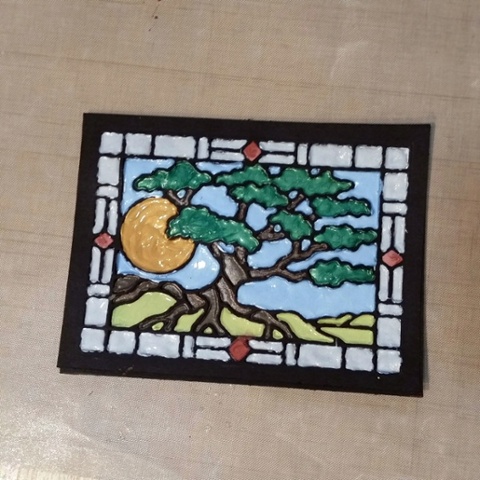 I let it dry overnight then apply the fourth cut of the die that covers the edges where paint has gotten, so it gives a nice clean edge back to the image. A delightful card!! I love it!!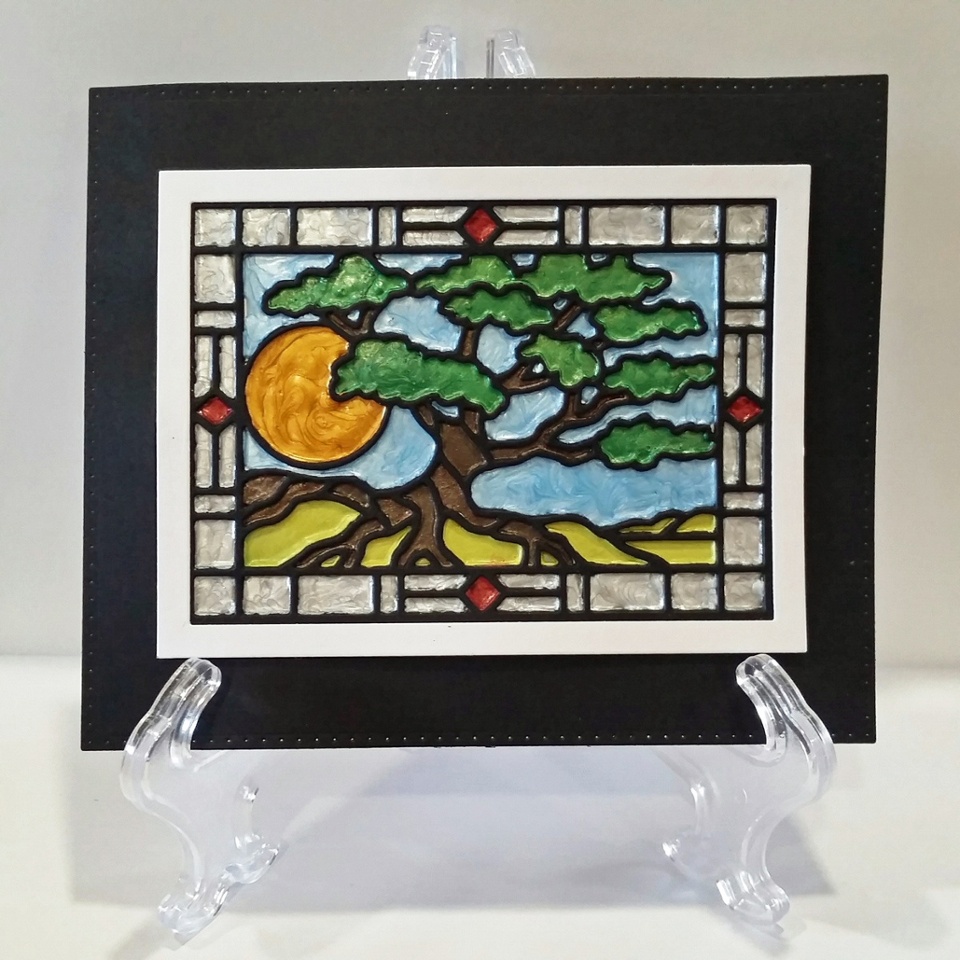 Products used