Thanks to everyone who joined us for the second session of the Spring Flowers Virtual Class!
We had so much fun, and especially loved having Rose-Marie Kerr as a special guest! She is the talented designer behind Frog's Whiskers Ink stamps and she had so much knowledge and great ideas to share with us! You can check out her demo at the end of the recording.
Items to have on hand
- Your Ecstasy Crafts Card Class Kit 02 - Spring Flowers
- Die Cutting Machine
- White Card stock x 8 sheets
- Stamp Block or Stamping Platform
- Glue and/or Double Sided Tape
- Scissors
- Cutter
- Small Ink Applicator
- Blending Brush or Smoothie
- Heat Tool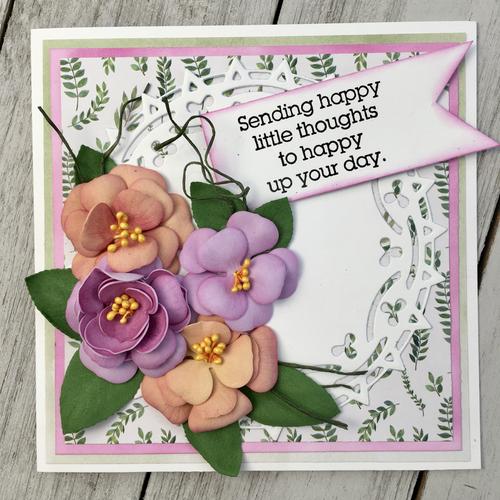 Foam Flower Card Instructions
Begin with a 5 ½" x 5 ½" card base in white card stock
Trim a sheet of watercolour card stock to 5 ¼" x 5 ¼". Attach to the card base with double sided tape or glue.
Trim a piece of white card stock to 5" x 5". Use a blending brush or ink applicator to apply purple ink to the edges. Attach to the card base.
Trim a sheet of floral paper to 4 ¾" x 4 ¾" and attach to the card.
Using the circle die, cut a circle of white card stock and attach to the centre of the card.
Using the floral die, cut petals and leaves out of flower foam. Use an ink applicator to apply pigment ink to the petals. Use a heat tool to shape the petals.
Once the petals are shaped, stack them and sting the stamen through. Apply glue to the stamen on the back of the petals to secure into place.
Arrange leaves and petals around the circle die cut and attach with glue.
Trim a strip of white card stock to 1 ¼" x 3 ½". Cut a triangle out of the right side of the strip. Apply purple ink to the edges. Stamp with the sentiment stamp.
Frog's Whiskers Poppy Card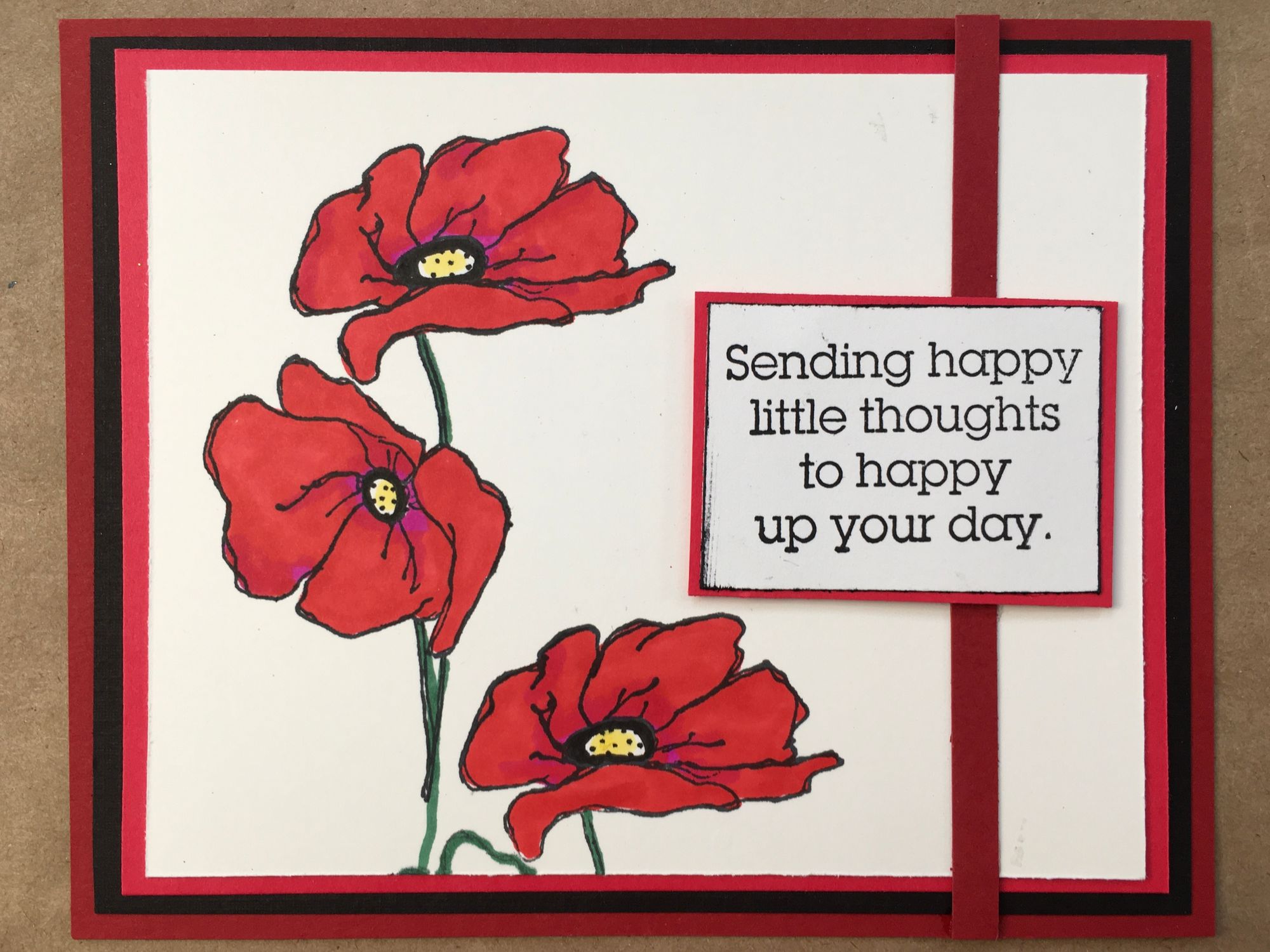 Stamps Used:
Sending Happy Thoughts CD01054
Poppies CJ09013
We have added a BONUS session to this series. Register here to join!