Here at Ecstasy Crafts we have a LOT of stickers. There are hundreds to choose from in every style and theme you can possibly imagine. This week I was inspired to use one of these fun designs to make a quick and easy card using a couple of Peel-Offs sticker sheets, some markers, and a Creative Expressions die-cut.
I really wanted something simple, so I started with the Poinsettia Box Sticker sheet in Gold.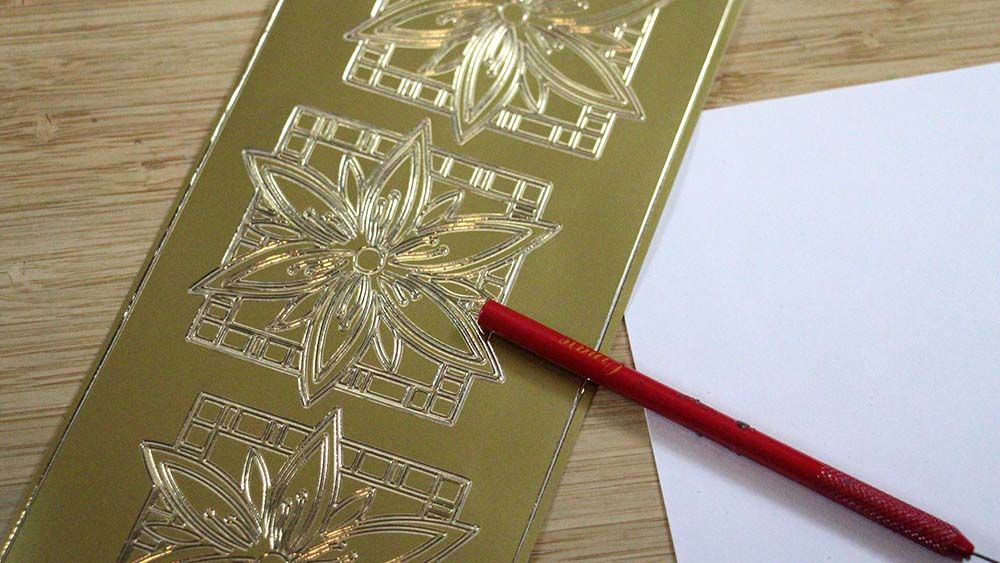 As you can see in the photo above, the sticker sheet comes with three poinsettias framed in a box. I thought this would make a great focal point for a Christmas card.
I used my pokey tool to carefully lift one of the poinsettias from the sheet. You can also use a Sticker Transfer Sheet to make lifting the sticker even easier. (I found it a bit challenging to lay the sticker down flat with only my pokey tool, but I managed!).
I laid the sticker down on some white card stock, an then cut it down to size using a paper cutter.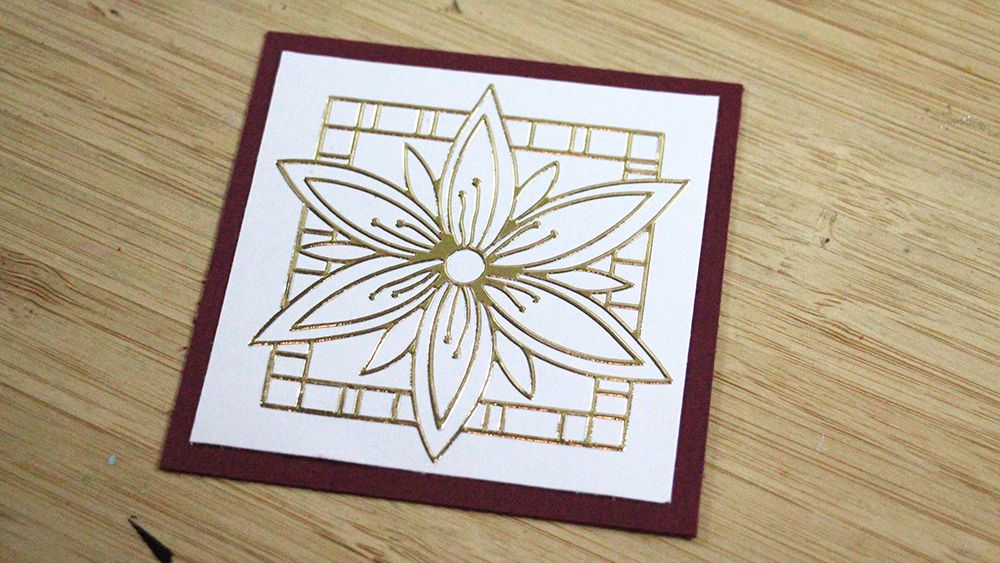 I laid the piece on a piece of burgundy card to give it a nice frame. Then all I had to do was colour! I used markers, but you could use inks or paints instead.
All that was left after that was to mount the finished piece on a card, add a sentiment, and some border stickers to finish it off: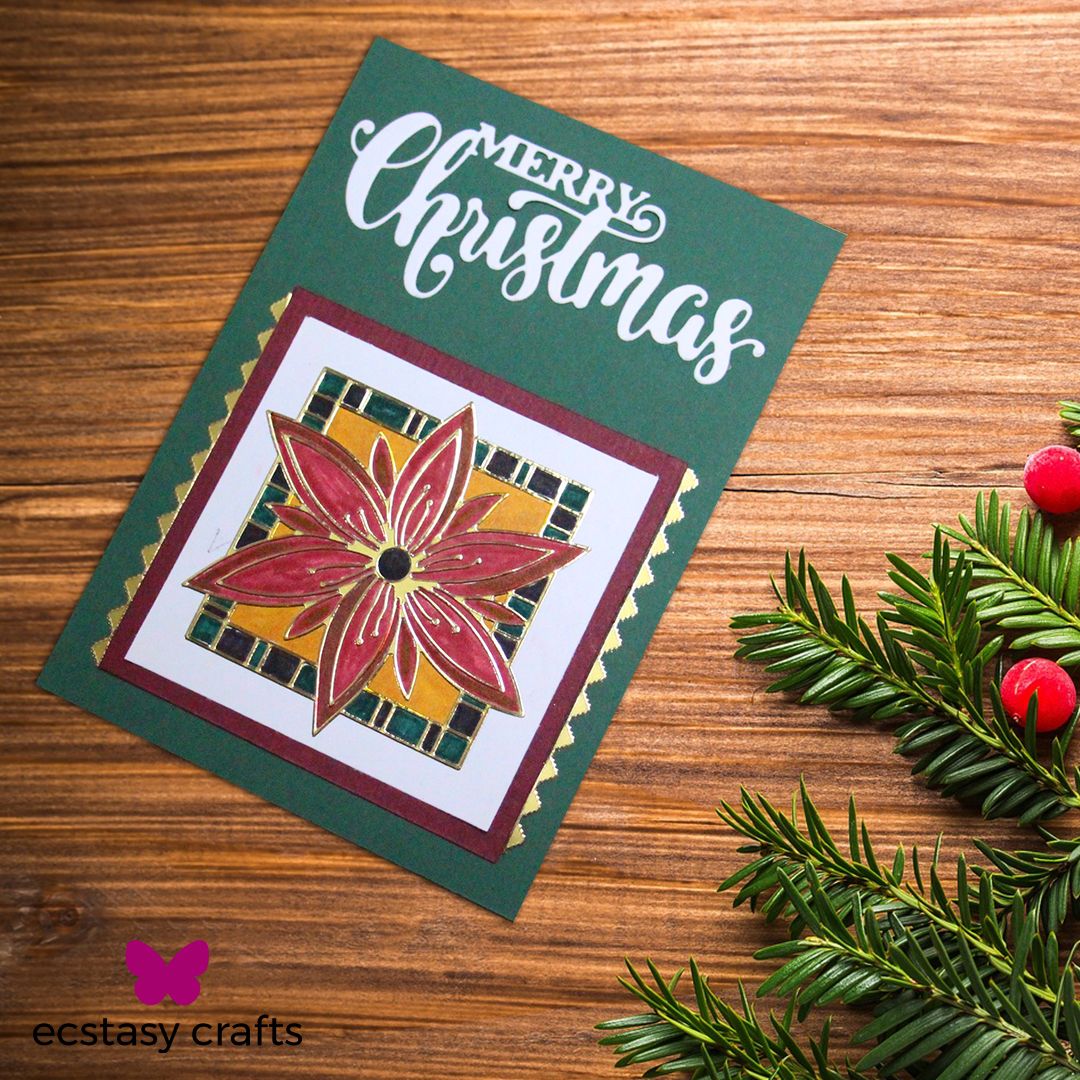 Here are the supplies I used:
I hope you liked this quick and easy card! Do you make sticker cards? Link to your own blog posts in the comments!