Creating backgrounds is a fun way to use some products you don't usually use and for today's blog I did just that. I decided to use just the sentiments from stamp sets and create  backgrounds that I could use for my cards. For today's examples I chose the Heffy Doodle stamp set - Superdudes and the Creative Expressions stamp Set - Modern Classic Sentiments to create some backgrounds but you can use any set you have in your stash.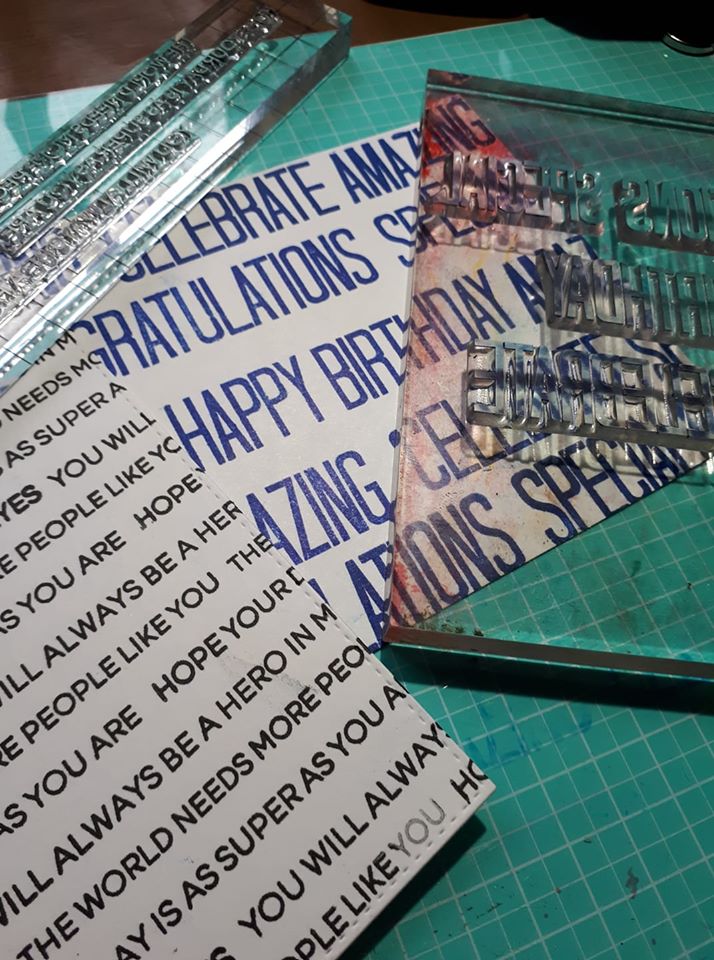 To make these backgrounds I used the magnetic board and ruler from the Magnetic Ruler Set as well as my blending mat and some magnets from my stamping buddy pro.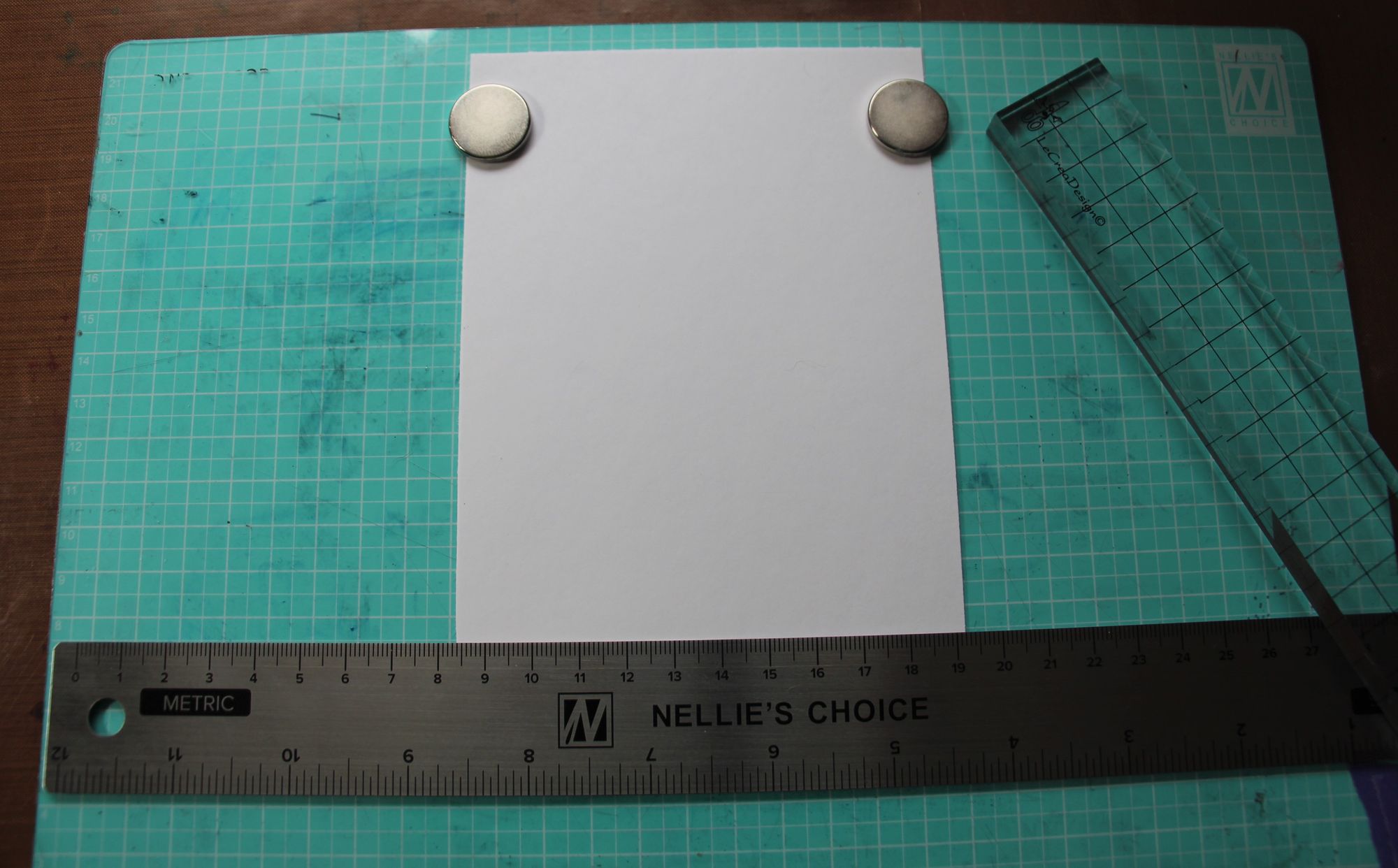 To line up my stamps I placed them onto the grid and then picked them up with my acrylic block. To set up the stamping, I placed my blending mat on top of my magnetic board so that I could easily clean up the ink and so that I don't stain my board. I used the ruler to line up my paper and used the magnets to hold it in place. Now you stamp, filling up all the background space, staggering the sentiments. If there is left over space you can always stamp partial onto the background or even remove the stamp from the block place it on a separate block and stamp it out.
I hope this inspires you to try and make some new backgrounds for your cards. Thanks for stopping by ... until next project
Katarina
Products I used:
Heffy Doodle stamp set - Superdudes
Creative Expressions stamp Set - Modern Classic Sentiments