With Valentine's Day right around the corner, we have been gushing over StudioLight's new Filled with Love Collection! This line is perfect for Valentine's Day, but super handy to have on hand for any anniversary or wedding cards you need to make throughout the year too!
The Paperstack alone comes with such cute double-sided papers, romantic glitter sheets, watercolouring sheets AND a die-cut sheet! And that's just the beginning of this lovely collection.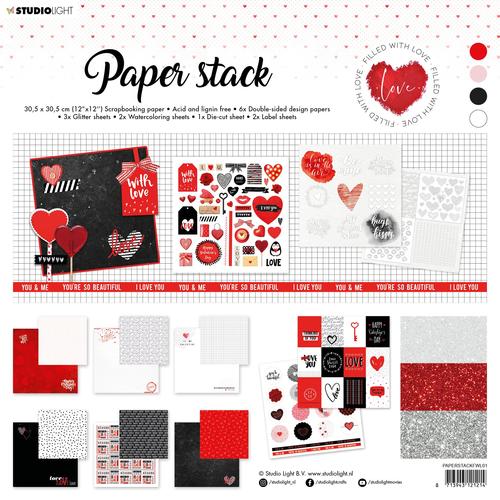 Check out the card I designed, featuring a pop-up heart pocket that comes together easily, and pairs beautifully with the Paperstack. I think it's perfect to pack with little love notes!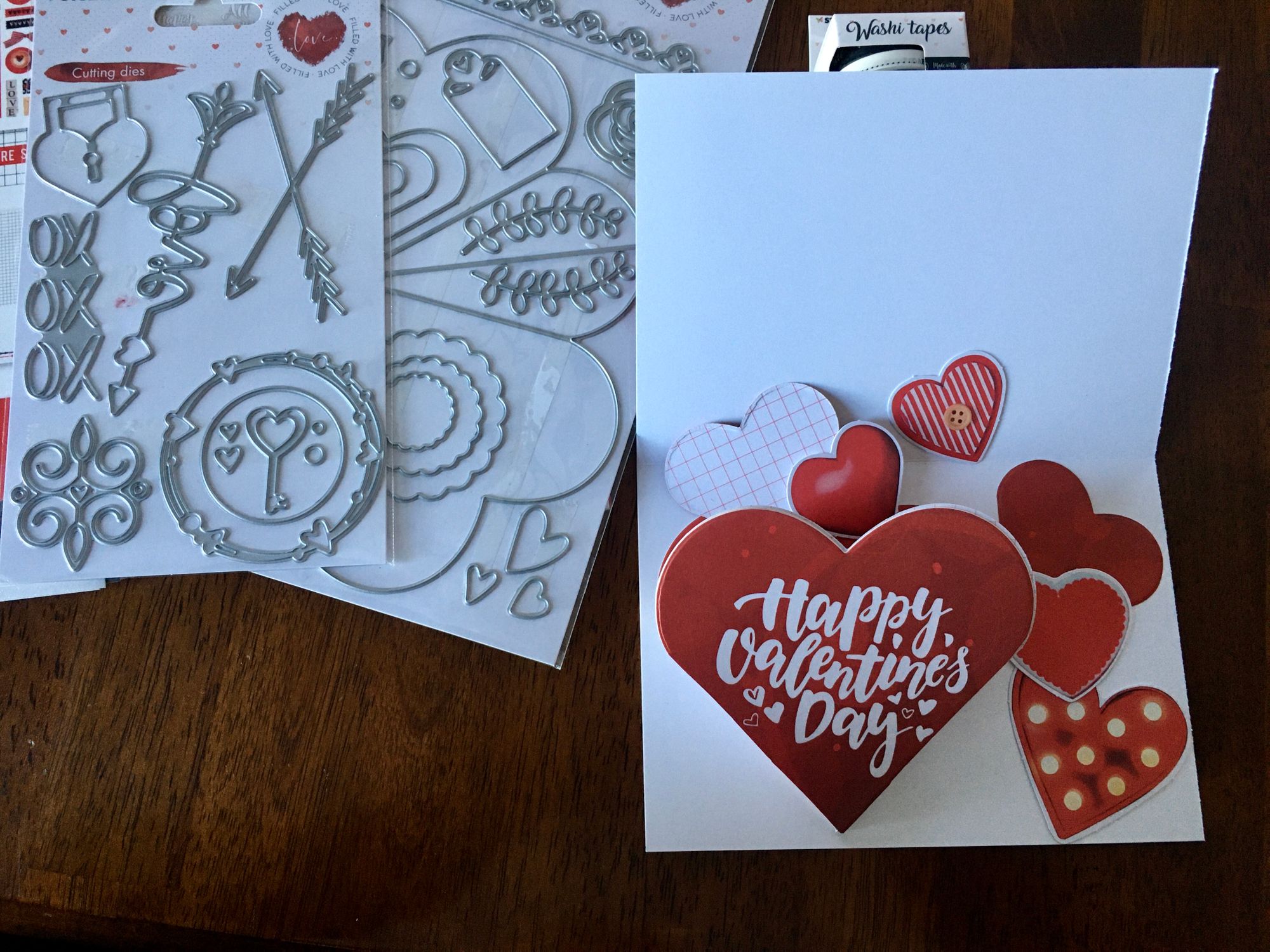 And those love notes? They're plucked straight from the pre-cut die-cut page in the Paperstack. Not to mention, the pop-up heart die set includes multiple heart dies that are the perfect size for cutting out even more heart shaped notes and stuffing your heart pocket to the brim. I plan to write sweet nothings on these little hearts for my valentine, but I think these would be adorable with little homemade coupons on them too! Did someone say "One Free Back Massage"?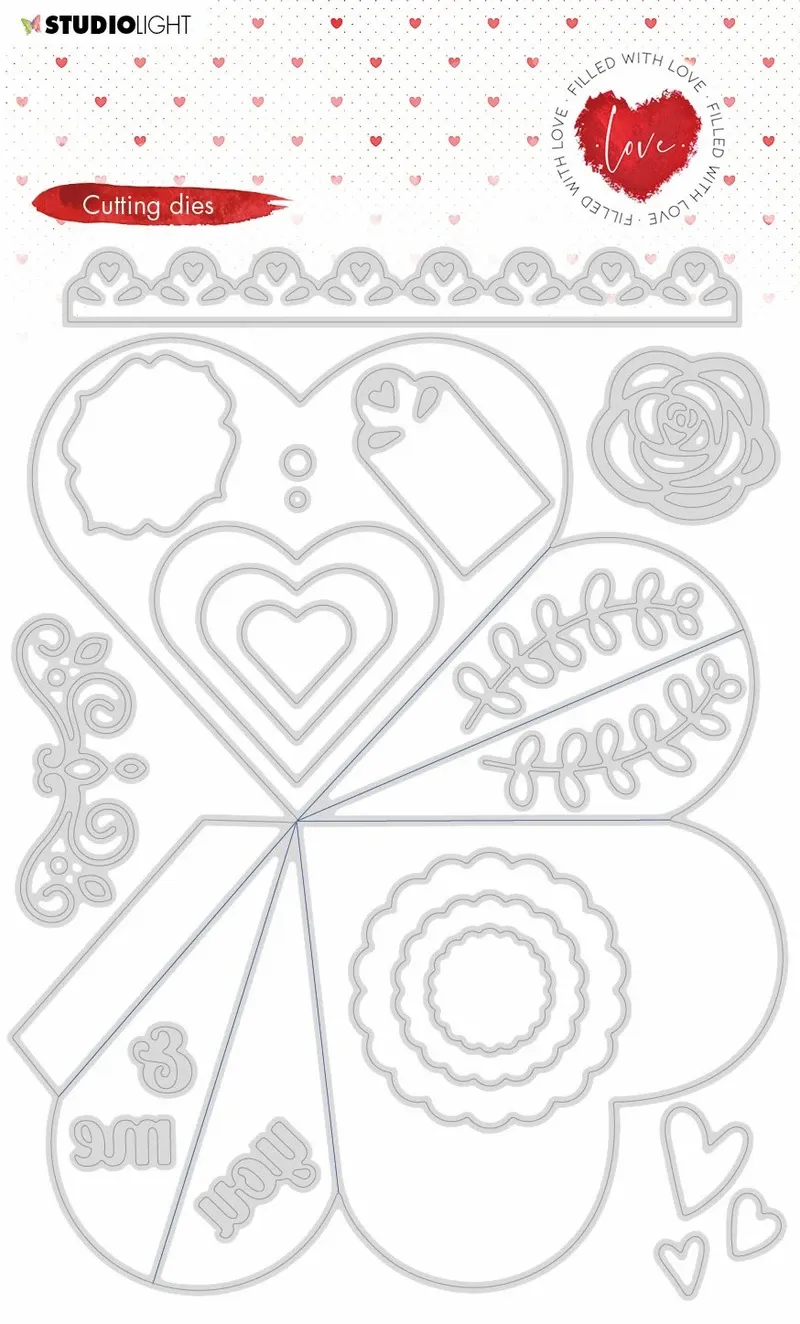 The front of the card is kept simple but elegant with the Love die-cut and some beautiful paper, plus a little Washi Tape border! I love using Washi tape. It is so easy to adjust and re-adjust to make sure you get it in a straight line. I even used a piece of the tape that says "Made with Love" on the back of the card! So cute!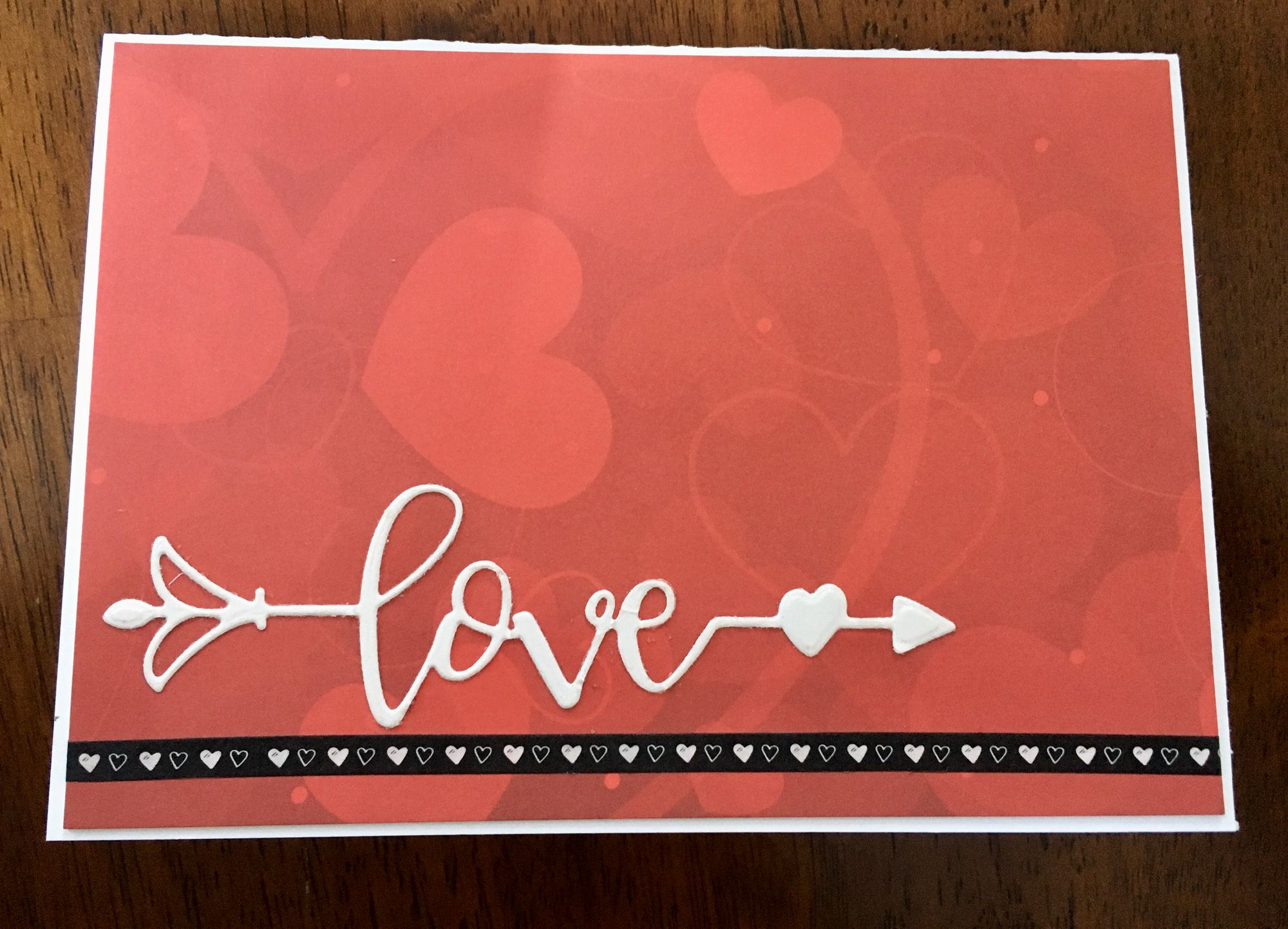 Check out the video to see the pocket full of love notes in action!
Products Used
Studio Light Cutting Die - Heart Shaped Box - STENCILFWL353
Studio Light Cutting Die - Love Elements - STENCILFWL352
Studio Light Paperstack - Filled With Love - PAPERSTACKFWL01
Studio Light Washi Tape - Black/White Filled With Love - WASHIFWL18
Thanks for following along with us! Be sure to share your Valentine's Day cards with us in our Facebook Group, Crafting with Ecstasy. We love to see what you're working on.
For more crafting tutorials, subscribe to our Youtube Channel, Ecstasy Crafts Inc.
Happy Crafting!