3D Pyramid cards are a fun and easy project for beginner and experienced cardmakers alike. This week we were inspired to make some adorable Spring bunny themed cards using the Dandelion Die Cut Pyramid Decoupage Pack.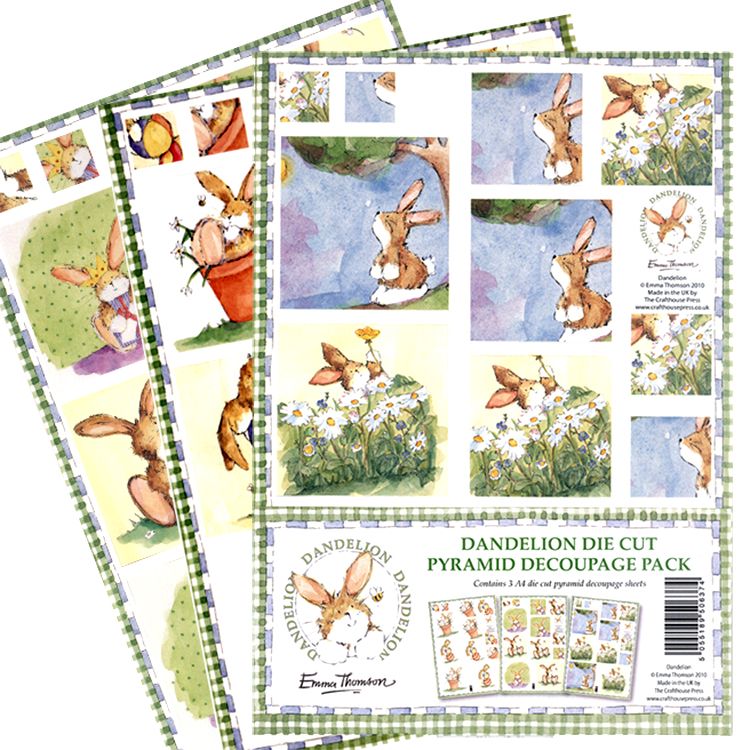 This cute pack comes with three A4 sheets of die-cut images that you can just pop out and assembled using foam tabs. There are enough pieces here to make 6 cards. Jenn and I set to work designing a series of simple and adorable cards (I did the assembly, she did the design: a perfect team!).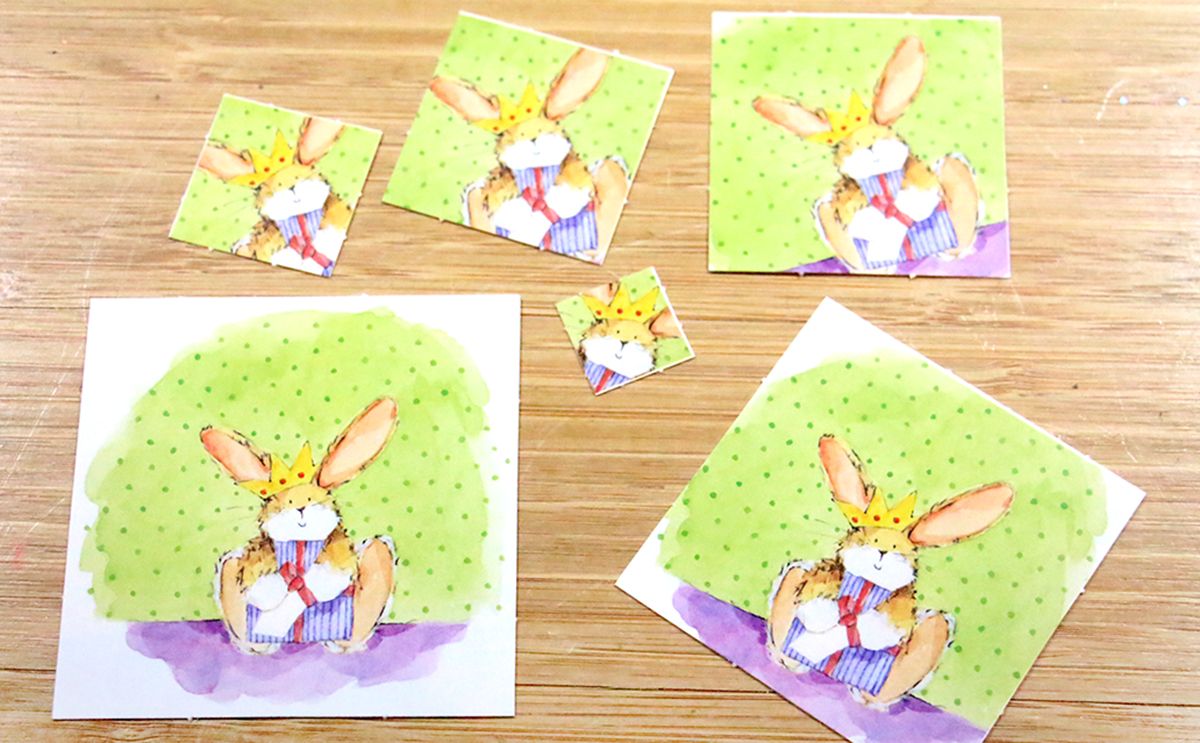 The first step is to pick out your design and pop out all the pieces. Because they are already die-cut, this is a simple process. No cutting required! As you can see in the image above, there are 6 layers to work with. To put the design together, you simple use adhesive foam tabs between the layers for a 3D effect. I found it easiest to start with the smallest layer and worked toward the largest, but that's a personal preference.
One of the fun features of this pack is that the image twists as you build it up. That's right, the design isn't wonky - it's meant to be off centre. This adds some additional visual flair to your card. You can see how it looks below: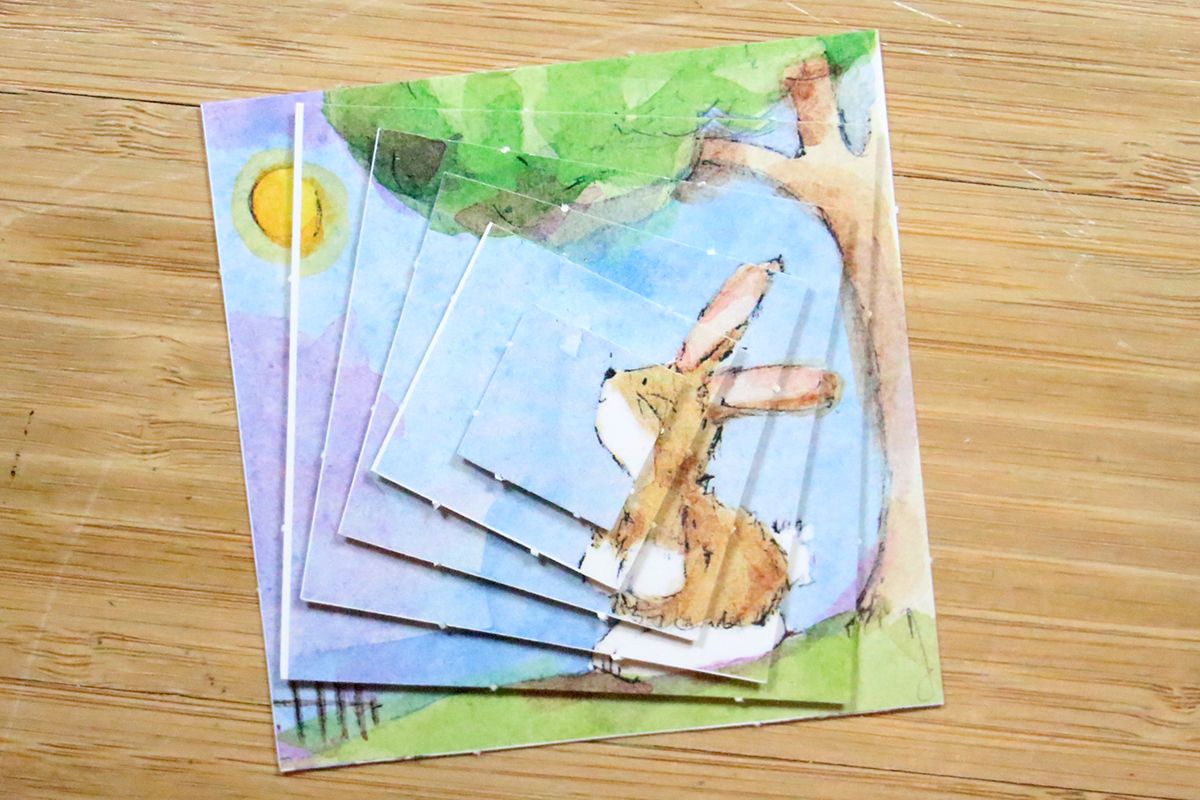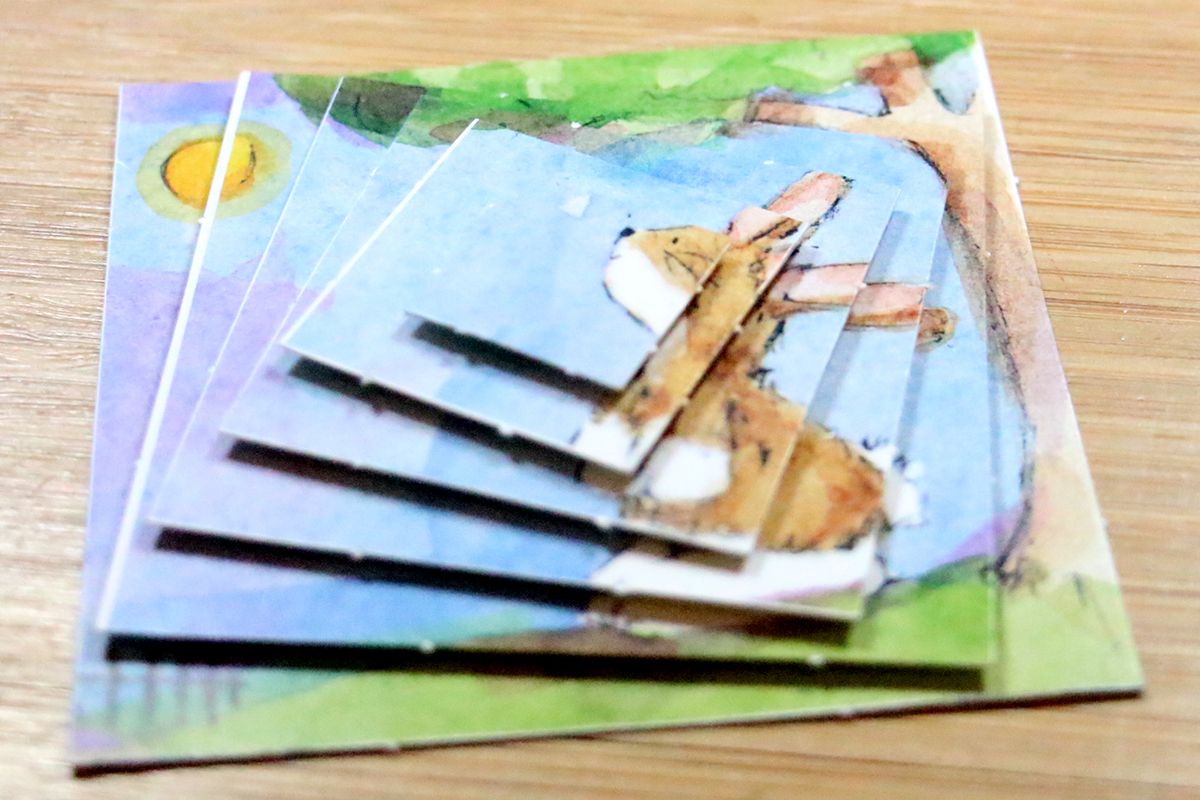 We ended up making four sweet cards using the Dandelion Die Cut Pyramid Decoupage Pack with some paper from the Don & Daisy A5 Pretty Paper Bloc and some gold corner stickers to finish them off.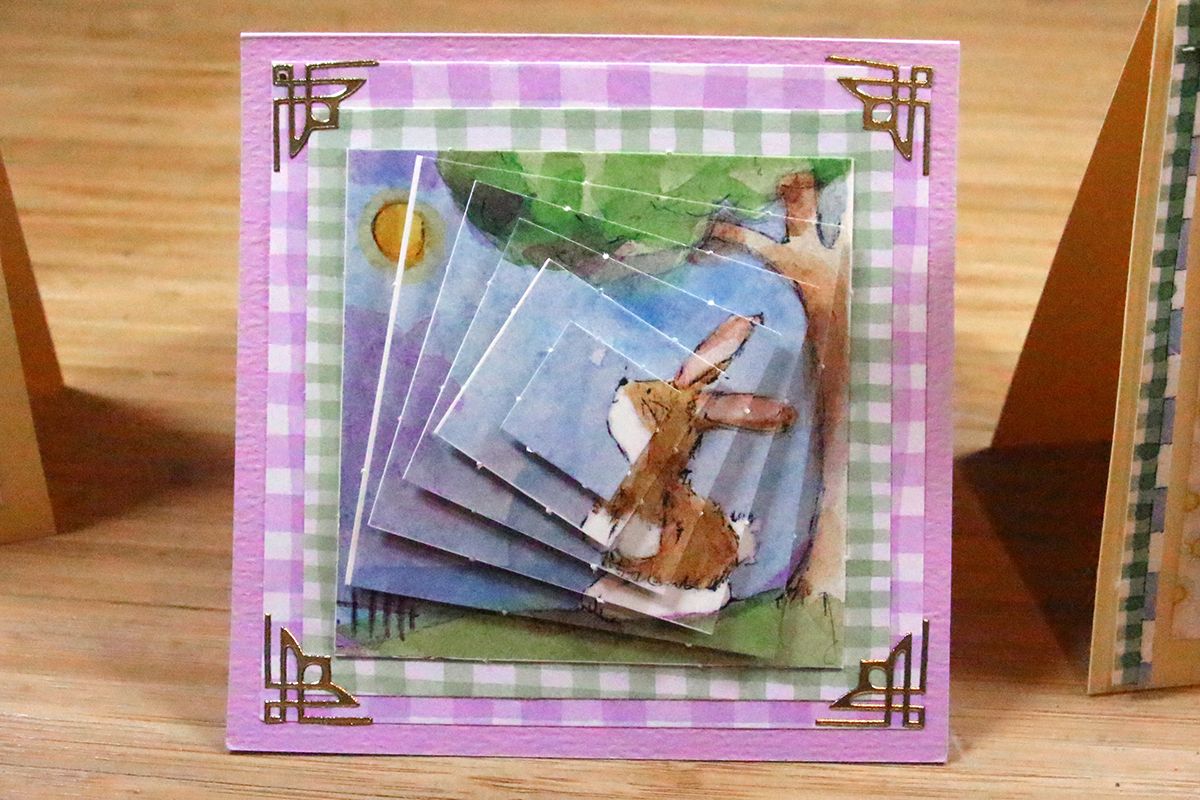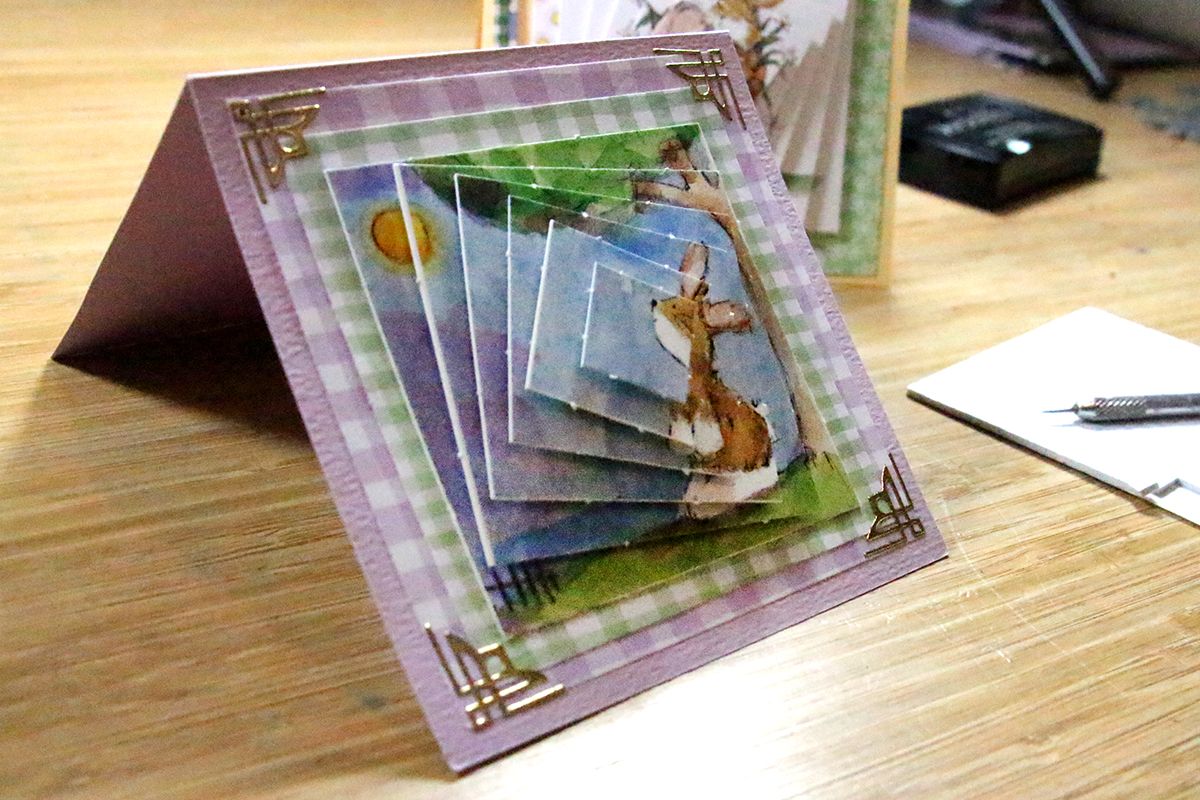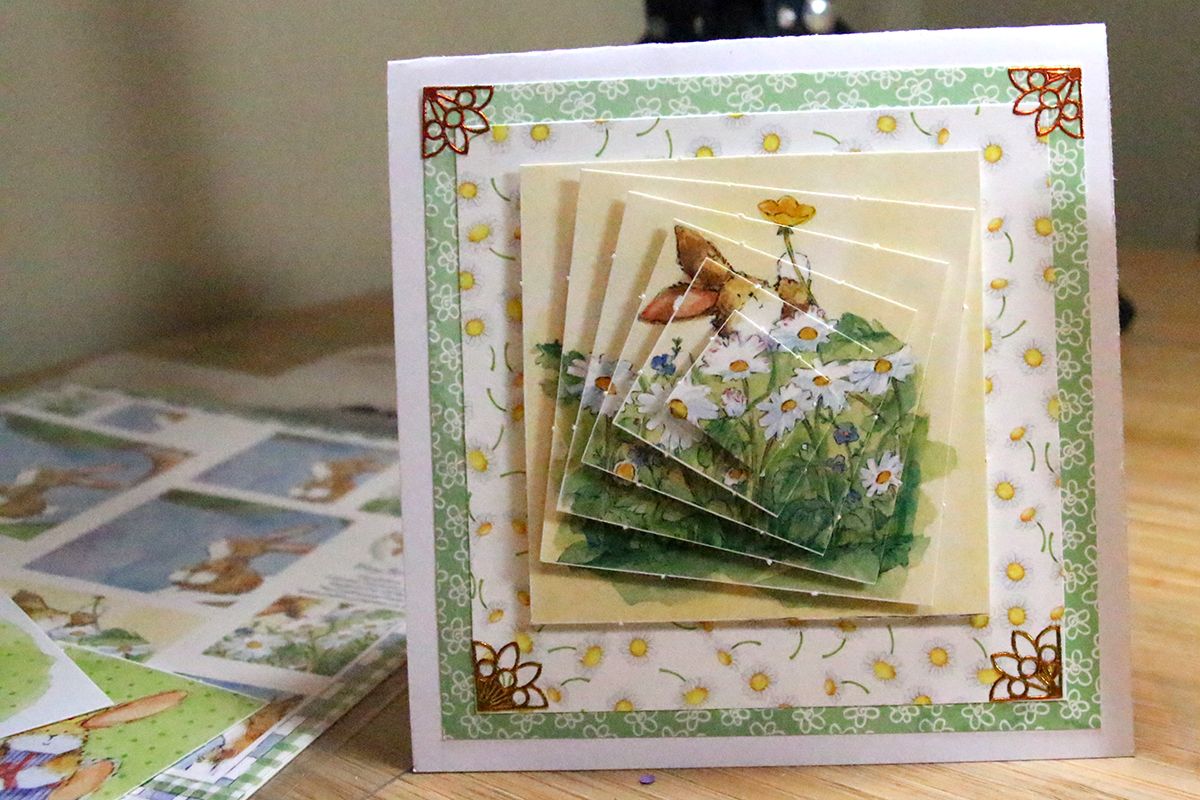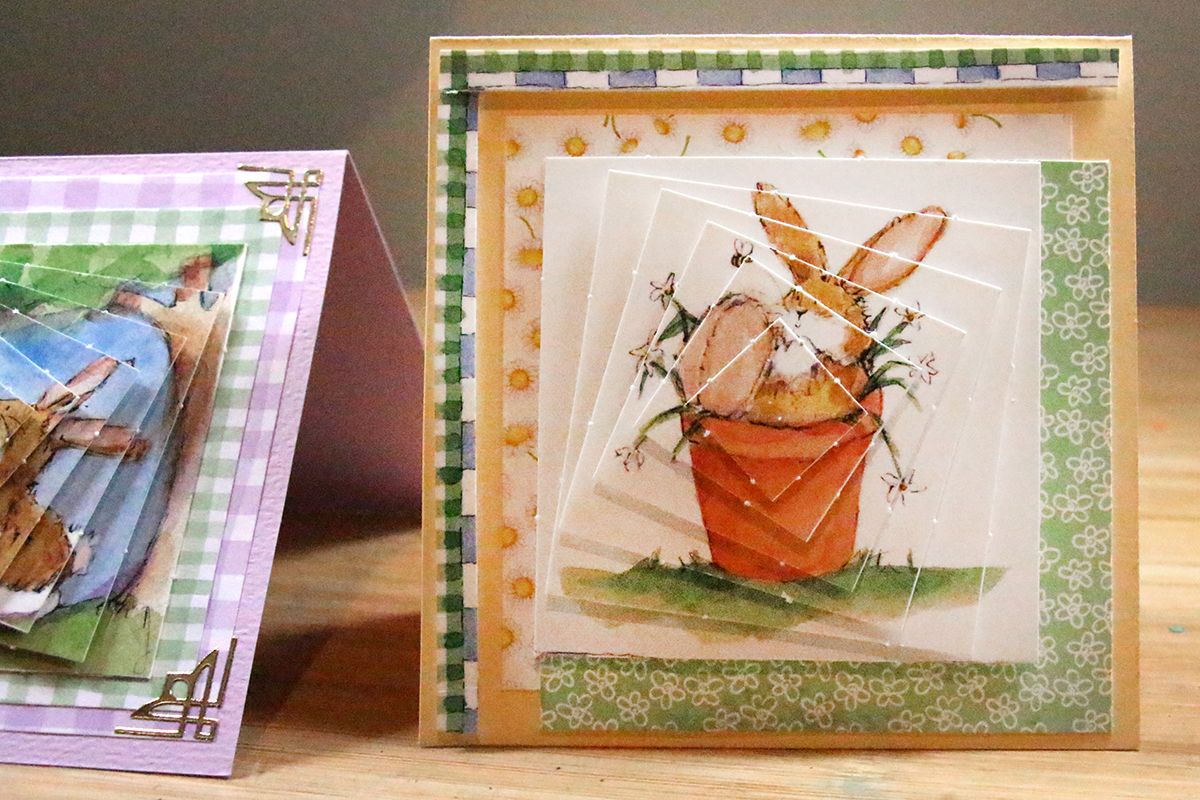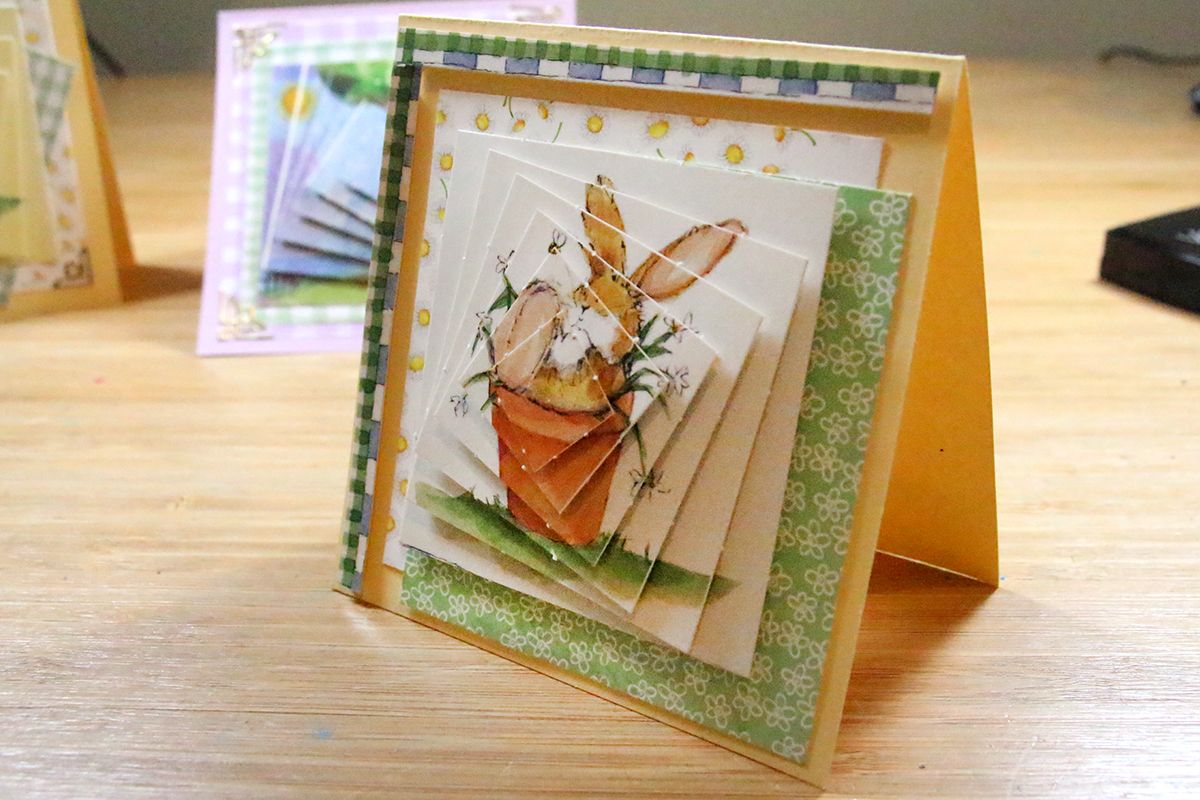 This was a fun and easy project: all four cards came together in less than an hour, and we still have two leftover designs to work with to make a a couple more.
Here's the full list of supplies so you can try it yourself: