The Collection #52 is in from Marianne Designs. The collection consists of four very creative layered stamp collections as well as an absolutely delightful "Tea for Two" collection of tea cups and saucers a tea pot and various pastries ... just like afternoon tea. And lastly the Collectables, which is the 3D layering dies is some barn-yard fun. These Collectable dies are always a favorite here at Ecstasy Crafts, and this collection doesn't dissapoint.
With each collection, Marianne Designs will have samples on her blog as well as "the Collection" in a printed pictoria piece. These collection info pictorials are always available with each collection and are free.
I bookmarked Marianne's blog site as they have loads of card designs and blog about the products used. It can be translated, so when you log in, choose your language: http://mariannedesignblog.blogspot.ca/

I haven't had a chance to play with the layered stamps but the images and card samples look so gorgeous with the different colors layered on top of each other. Works fabulously with our Position-it or any of the stamp positioning tools. I found this design on a web site "www.craftsulove.co.uk"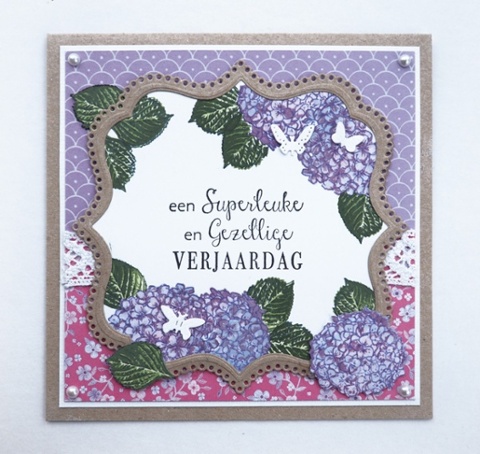 You can see how you can apply varying colors on each layer to create real depth to the finished flower. I can't wait to play with this one. And notice that lovely cut out using a simple doily-type multi frame die. I love the understated but elegant look it gives within the card. Marianne has got to be my favorites for that reason. I'm not huge into lacy so this adds just enough for me to "girly" it up without being overstated. But that's just this girl's opinion.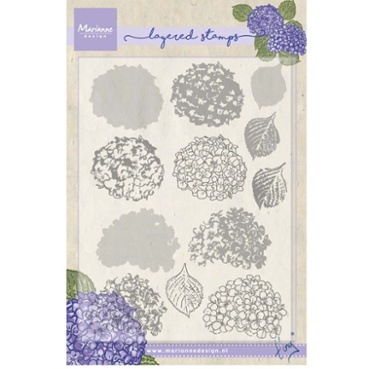 The tea pot and cups and saucer die is cute, I'd use a patterened paper to cut those out so they looked like old-fashioned tea cups. I know Marianne has a wide range to chose from.
Pop on over to Marianne's blog and get inspired. I'll meet you back here with what I've dreamed up!