Pixie Powders are a combination of dry mica pearl powder and dye mix so that when you use them you get this fabulous shimmery colorful effect every time. Each color has many different colors of mica in them to make one color so depending on how you use it you can get different results. There are 26 different colors to choose from and that is not an easy choice.
Today I had a chance to play with Cosmic Shimmers Pixie Powders and what fun it was. I am also excited to share with you a new technique that I came across researching these pixie powders. Lets get into it.
The first and most common way to use pixie powders is to wet you paper and then tap the powder on and then you can repeat this until you have something you love. This technique has a twist to it as well. You can add the powder and then add the water and get some beautiful results as well. This technique is where you can have some seriously fun in your color combinations. The possibilities are endless and I know because I have a huge stash of pre-made pixie powder backgrounds lol.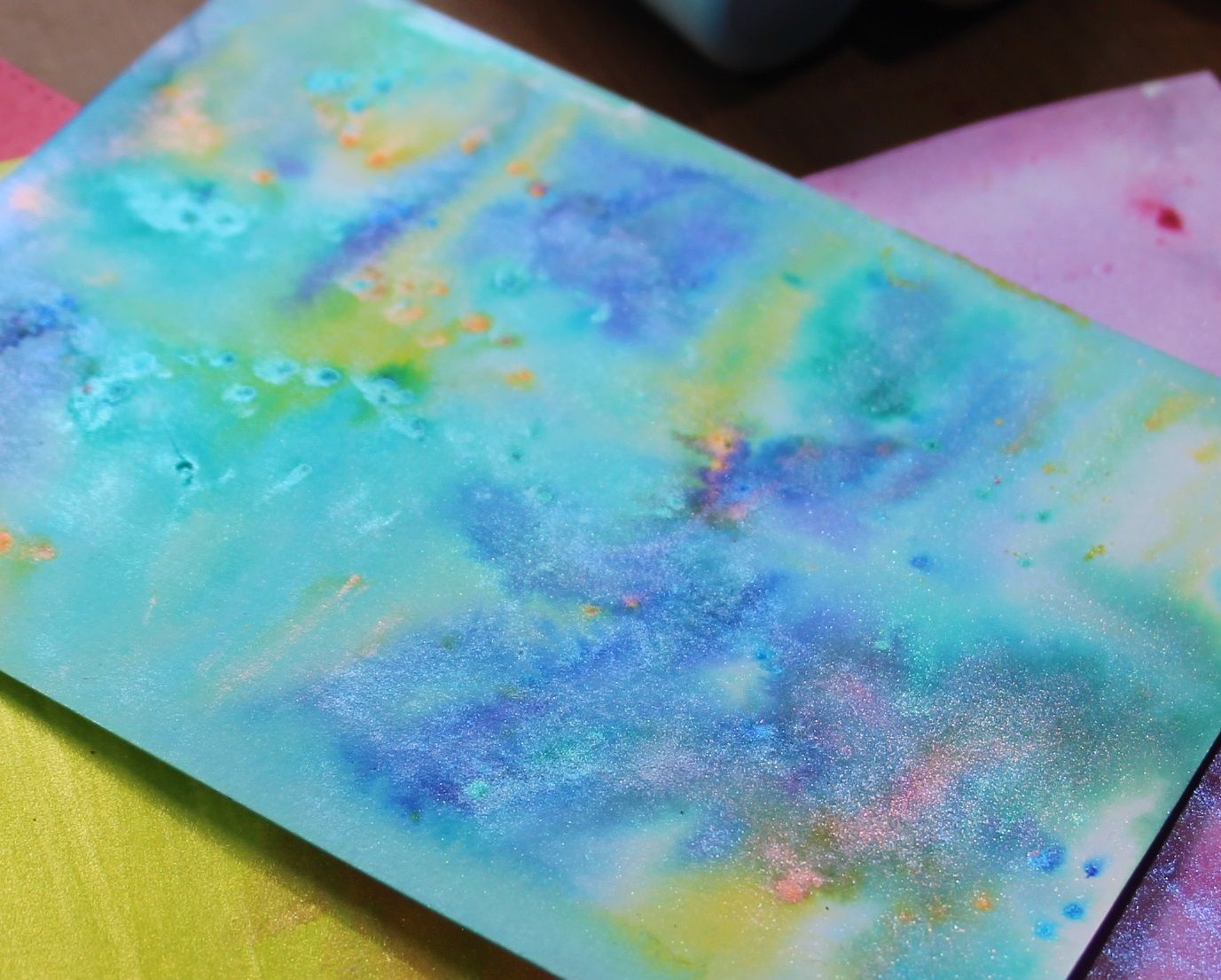 The second technique you can use these powders with is painting with it. You simply tap some powder onto your craft mat, add water, mix with your paintbrush and paint onto your surface. I like to use this technique when I need a simple background that has tons of interest and shimmer.  I also use these painted backgrounds for die cutting sentiments.
The last and new to me technique is to dye your ribbon with pixie powders. Place some powder onto your craft mat add the powder and mix with your brush and then run your ribbon thru it to dye it. You can always add more color and water to get the desired color. Set aside to dry before you use it.
Here are a few examples where I used pixie powders.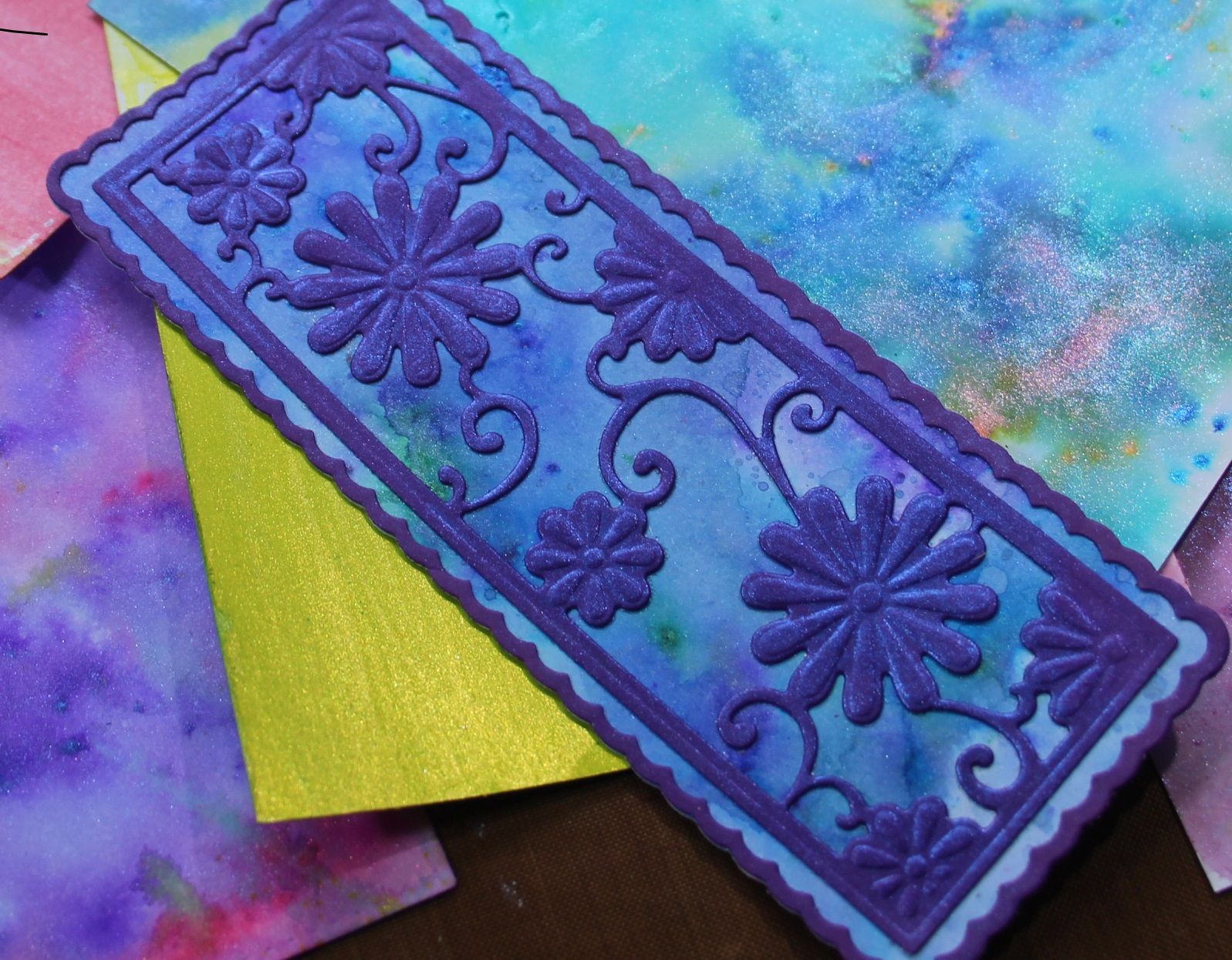 A fun and easy product to use with beautiful shimmery results every time.
You can see all the available color here
Until next time, have a great day!
Katarina