Pink Ink Designs has come out with some great images that can be used on card or fabric. As a card maker I tend to use them on cards but plan to try other mediums in the near future.  Perhaps a summer tote bag or something like that. For today's blog I wanted to show you a couple of different ways I use these stamps in my card making.
Let's begin with stamping your image on patterned paper. I watched this technique and was immediately drawn to the new stamp and die sets that Pink Ink Designs have come out with.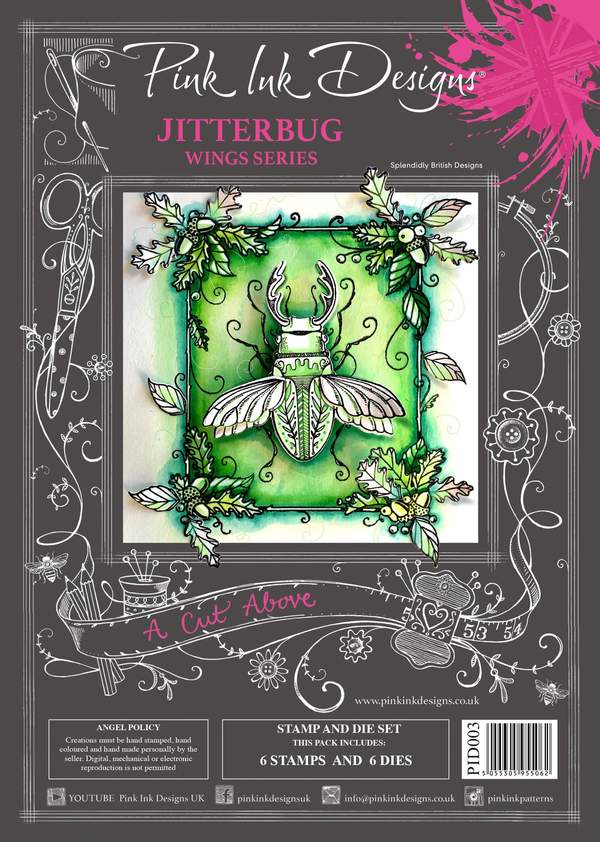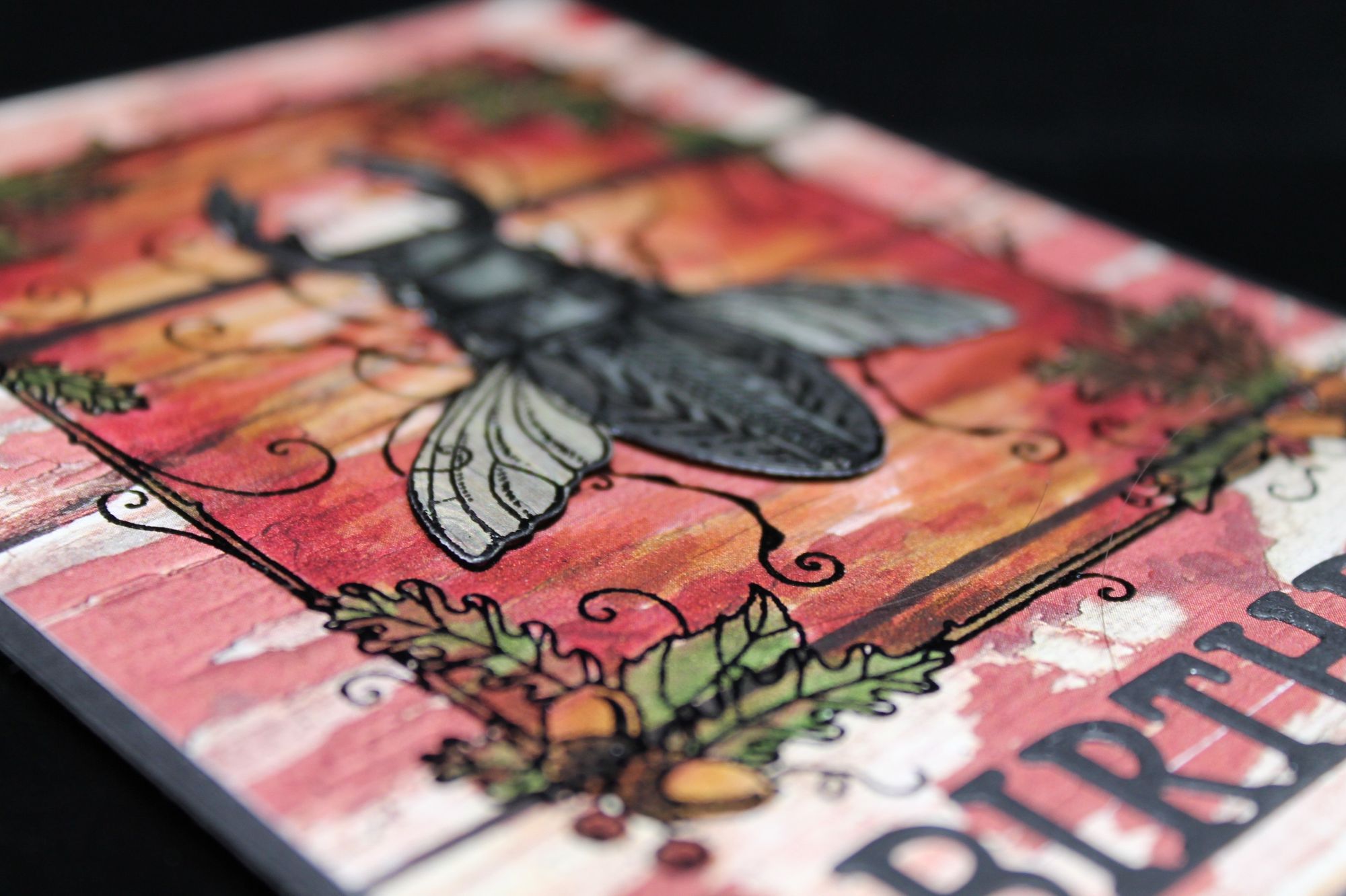 I use two different patterns of faux wood paper here to heat emboss my Jitterbug image. Then I colored in the image using my markers. I left it opaque so you can still see the patterned paper behind. Because this particular stamp set comes with coordinating dies, I am able to cut the jitterbug out of the second patterned paper and adhere it to the first level using 3D foam tabs. This really add that little bit of dimension that finishes of the card.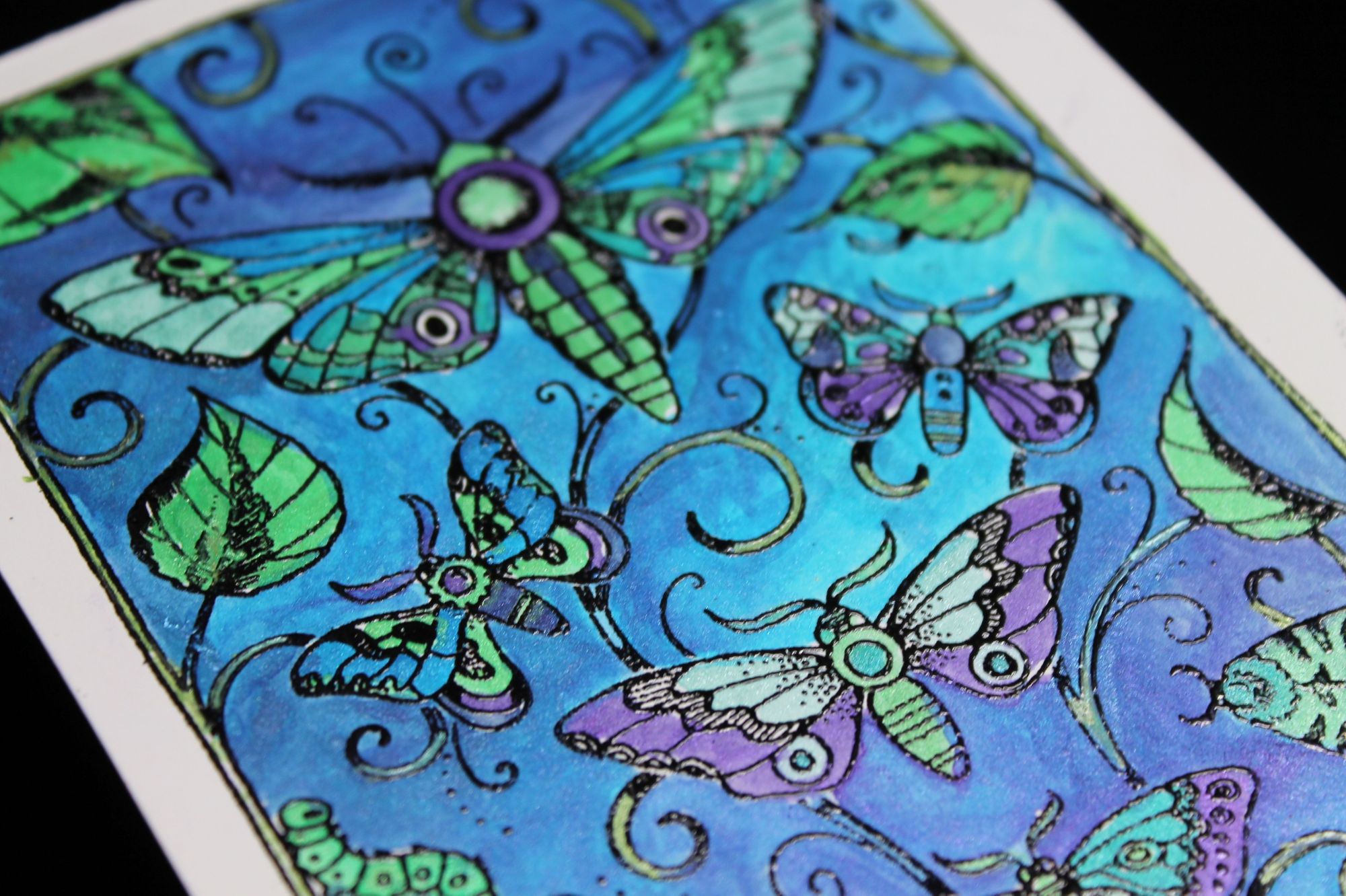 For this card I also heat set my image with black embossing powder and used Cosmic Shimmer Shakers to paint this image in. By adding a little bit of water to your shimmer shakers you can paint with them and the less water yo add the more intense and vibrant the color will be like in this sample, and in real life these give of a beautiful shimmer when you move it around in the light. I have a blog all about them coming out soon, so keep an eye out for that if your interested in them.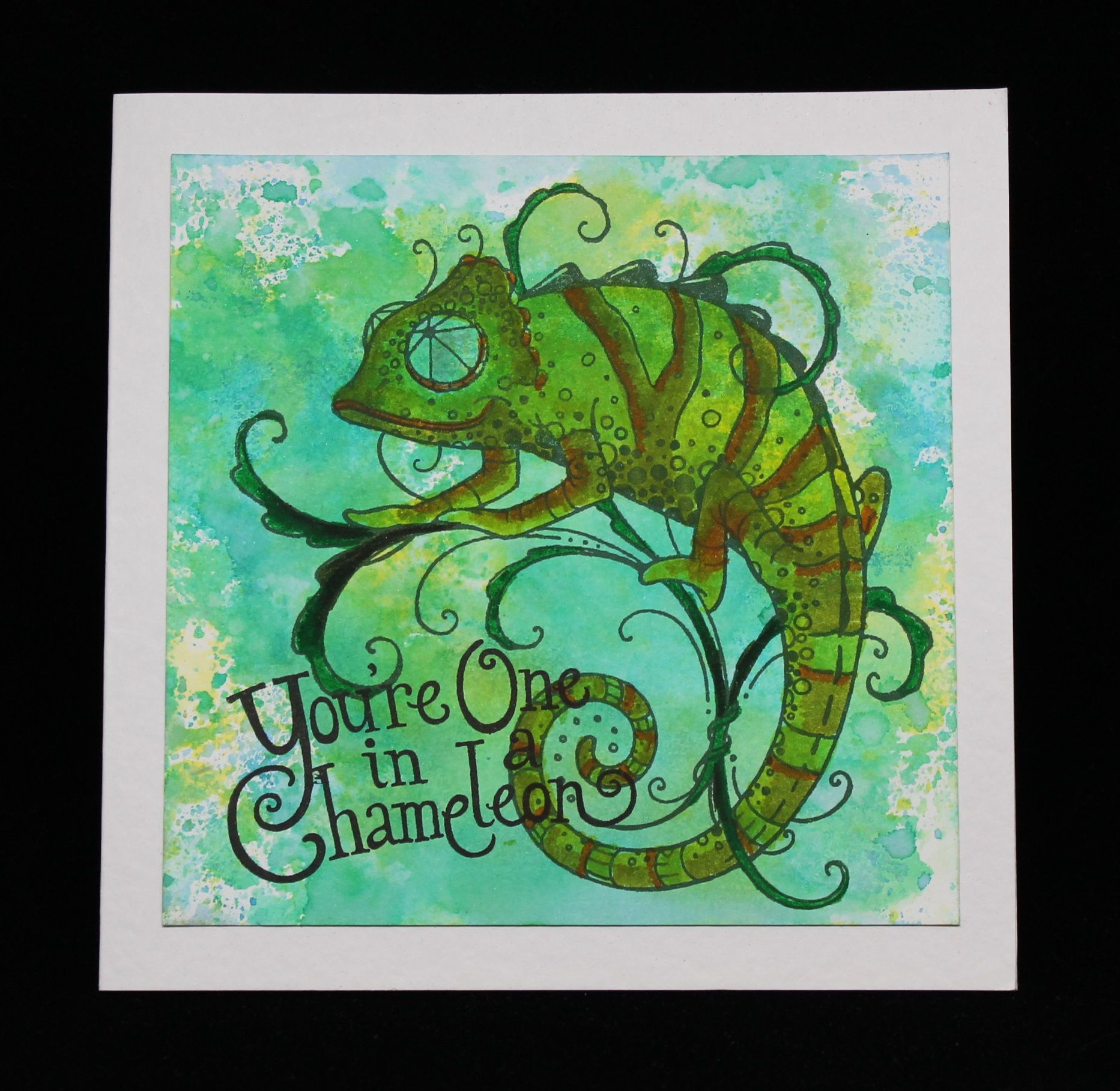 To create this background I simple used the smooshing technique. That is taking your ink pad and smooshing onto your work surface then spritzing it with water to get the color moving and then laying your paper on top moving it around and pouncing it until you get a pattern you like.  Once dry I then stamped my image using Versafine Claire in Green Oasis and colored it in with my markers.
There are many different images to choose from and each of them have a unique and beautiful design to them you really can't go wrong.
All Pink Inks Designs are on sale! The sale starts today March 19th until Sunday March 22nd. Make sure to stock up while they are on sale. I hope you give these stamps a try and have fun with them.
Until next project
Katarina
Products used in the cards above:
Pink Ink Designs a Cut Above Jitterbug Stamp & Die Set - PID003
Pink Ink Designs Clear Stamp Chameleon PI041
Black Embossing Powder - CSEP13

Versafine Claire in Green Oasis
Pink Ink Designs a Cut above Moth  Legends Stamp & Die Set - PID001