When it comes to stamping there are so many choices out there for which inks (or other products) to use to best highlight your designs and get the effect you want. We have recently introduced two new ink pads that I'd like to compare side-by-side to help you decide what meets your needs.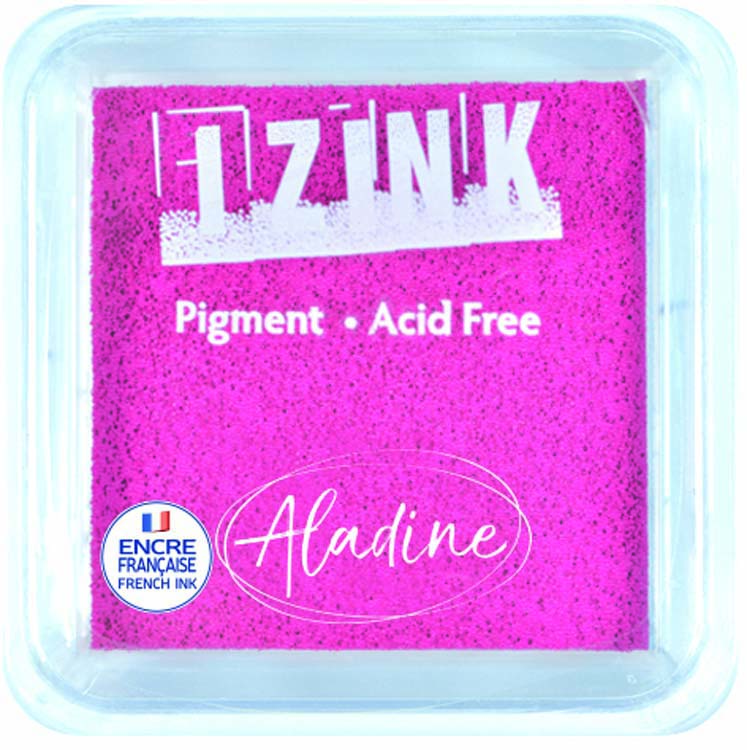 Pigment Ink: IZINK Pigment Inkpad (Aladine)
This is a Pigment Inkpad that's perfect for stamping your papercraft projects.
Pigment ink is slow-drying, and dries on top of your cardstock or paper, rather than absorbing into it. This means that the colours tend to be more vibrant, and as the ink dries it will not change the shade of the stamped image. Because pigment ink is slow drying, you can use it with embossing powder to heat emboss.
Because pigment ink dries on top of your carstock, you may find that it does not dry on glossy surfaces. This can be resolved by heat setting the ink with a heat gun if you would like to use it on glossy finishes.
Once the ink is dry it will not react to water, which means that if you are using paints, markers, or other water-based products alongside your ink and youw want to maintain your crisp lines, pigment ink is the way to go.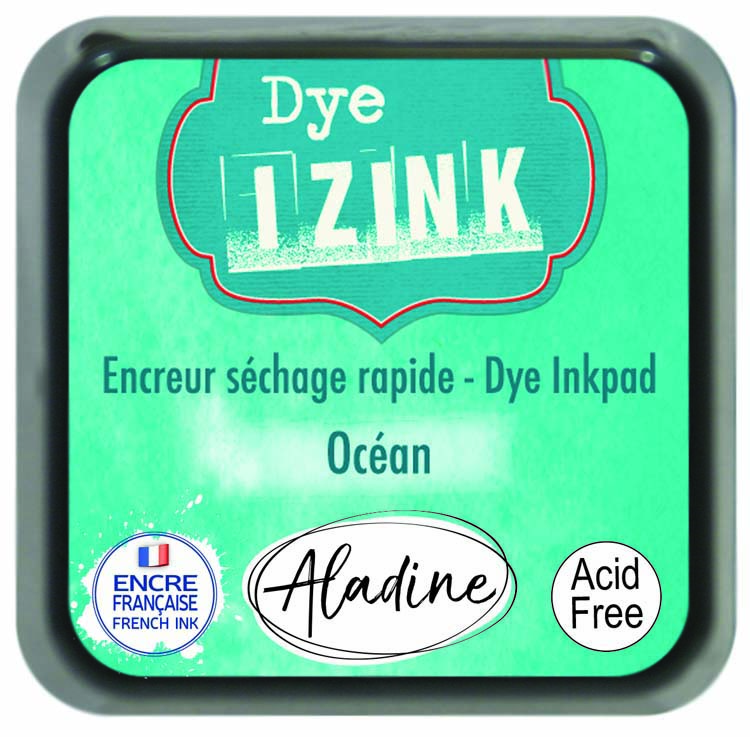 Dye Ink: IZINK Dye Inkpad (Aladine)
This is a dye inkpad that's also perfect for stamping your papercraft projects.
Dye ink is quick-drying, which means you can work quickly and still achieve nice crisp and clear stamped images. Dye ink absorbs into the paper or cardstock you are using, and will lighten up a bit as it dries. Unlike pigment inks, you can use dye ink on glossy surfaces without the need to heat set it to dry, however highly absorbent surfaces (such as mulberry paper) should be avoided because as the ink absorbs into the paper you may lose the crisp image you are attempting to create.
Because of the fast drying time, dye inks cannot be used with embossing powder.
If you are using your inks in combination with water or water-based products such as paints, dye ink is not recommended because the ink will react with water which will cause it to fade and run.

Verdict
Both inks have their place in your craft room.
If you are looking for a product to give your stamped images a crisp and clean look that dries quickly on almost any paper or cardstock surface, dye ink is your best option.
For vibrant colours, embossing or mixed media projects that involve using water or water-based products such as paint, try a pigment ink.
You can find Aladine Pigment Inkpad and Dye Inkpad on our website.
Dye ink or pigment ink, what's your preference? Let us know in the comments below!
Here is a handy chart we've created to help you remember which inks to use: