Sometimes you have a beautiful piece of paper and you hold on to it for years, saving it for something special, debating if you should use it, for what occasion is it good enough for??  Well today, I have a solution for all that paper that sits around in your craft room.
Introducing the One Sheet Wonder Challenge. The idea behind this is to use every inch of your "special" paper so that you can get your monies worth ! For the 12 x 12 paper I used in this blog you can make 11 different cards.
It's simple, let's take a look at the challenge sheet.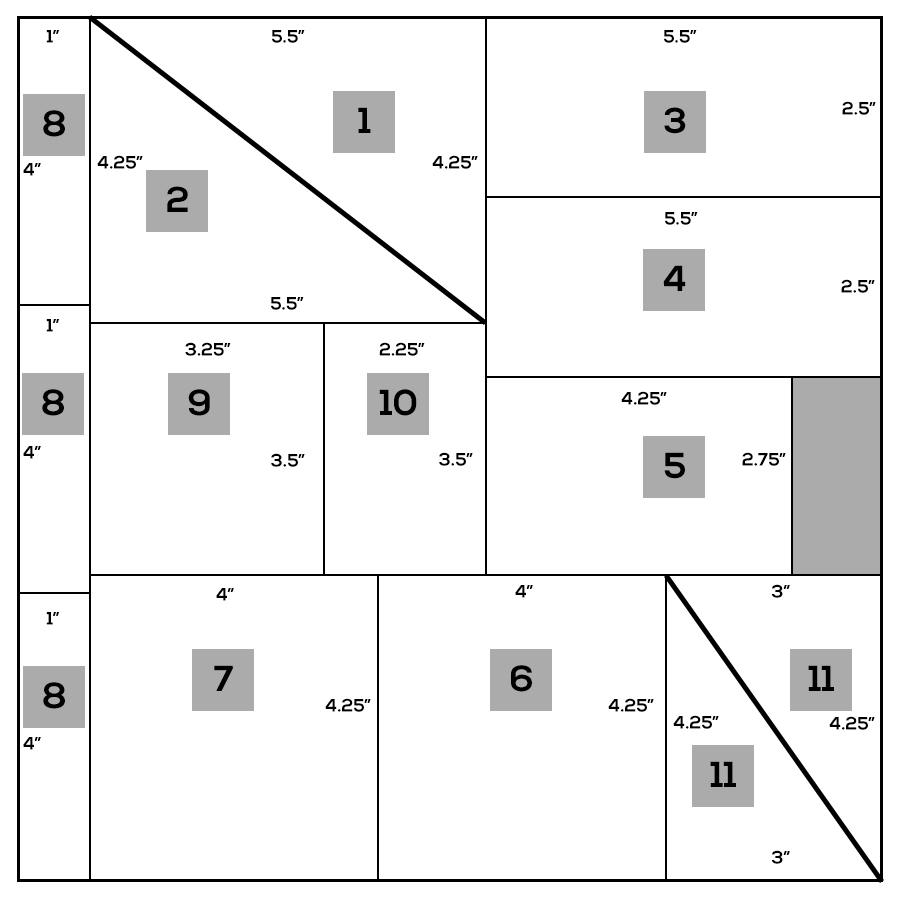 This is how you would break down a 12 X 12 sheet. This is the hardest part of the whole project. If you take your time and measure out these parts accurately the whole project will go smoothly. As for me I was not so precise the first time with my measurements as you can see here I had to erase some lines and re-measure. But no problem this is all done on the back of the sheet. Keep in mind the pattern on the front and the direction your cutting it.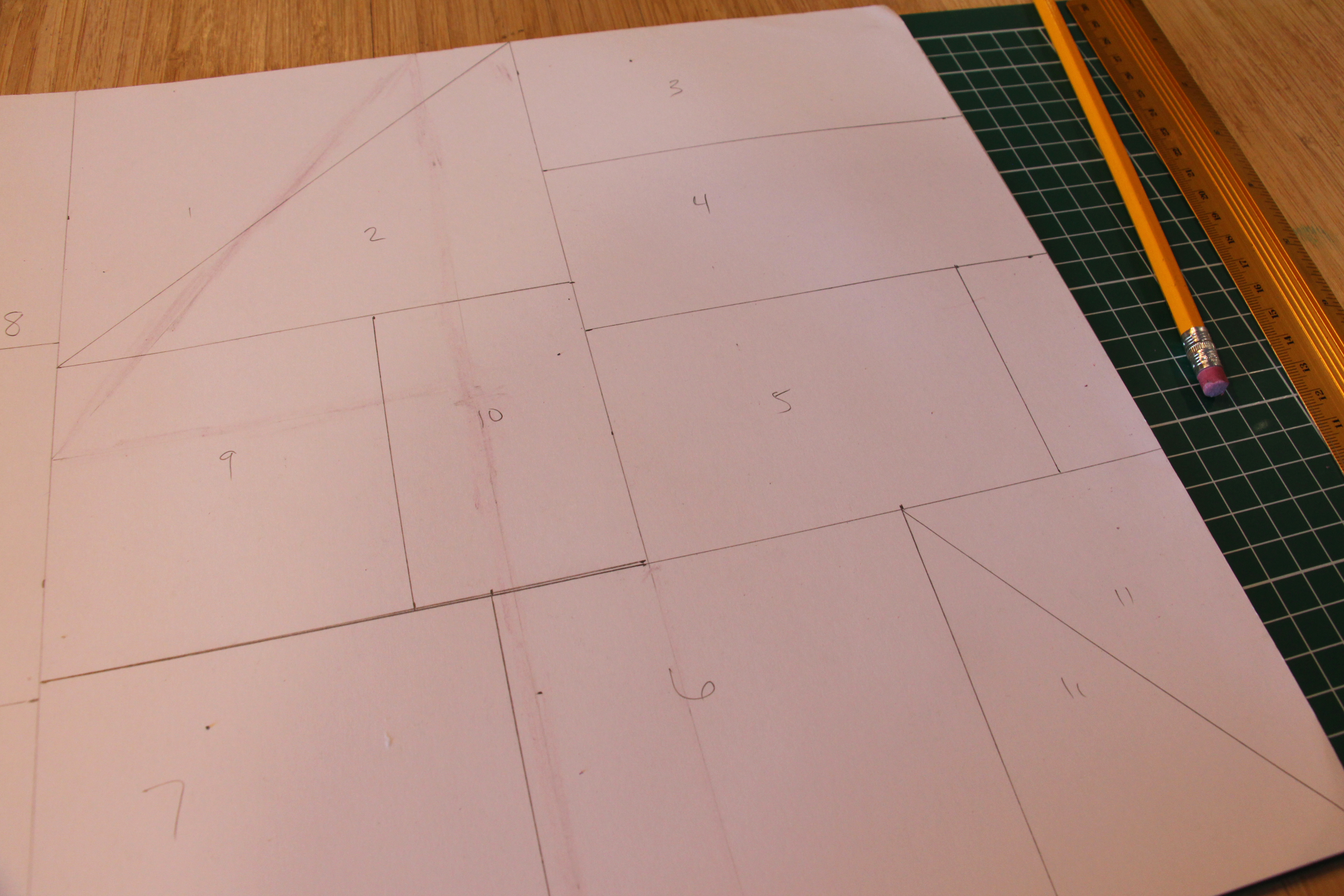 Before I proceeded to cut the shapes out I numbered them according to the challenge sheet so that I know witch is intended for what card. Just made it easier for me this way. Here's a look at the 12 x 12 sheet when it's all cut up.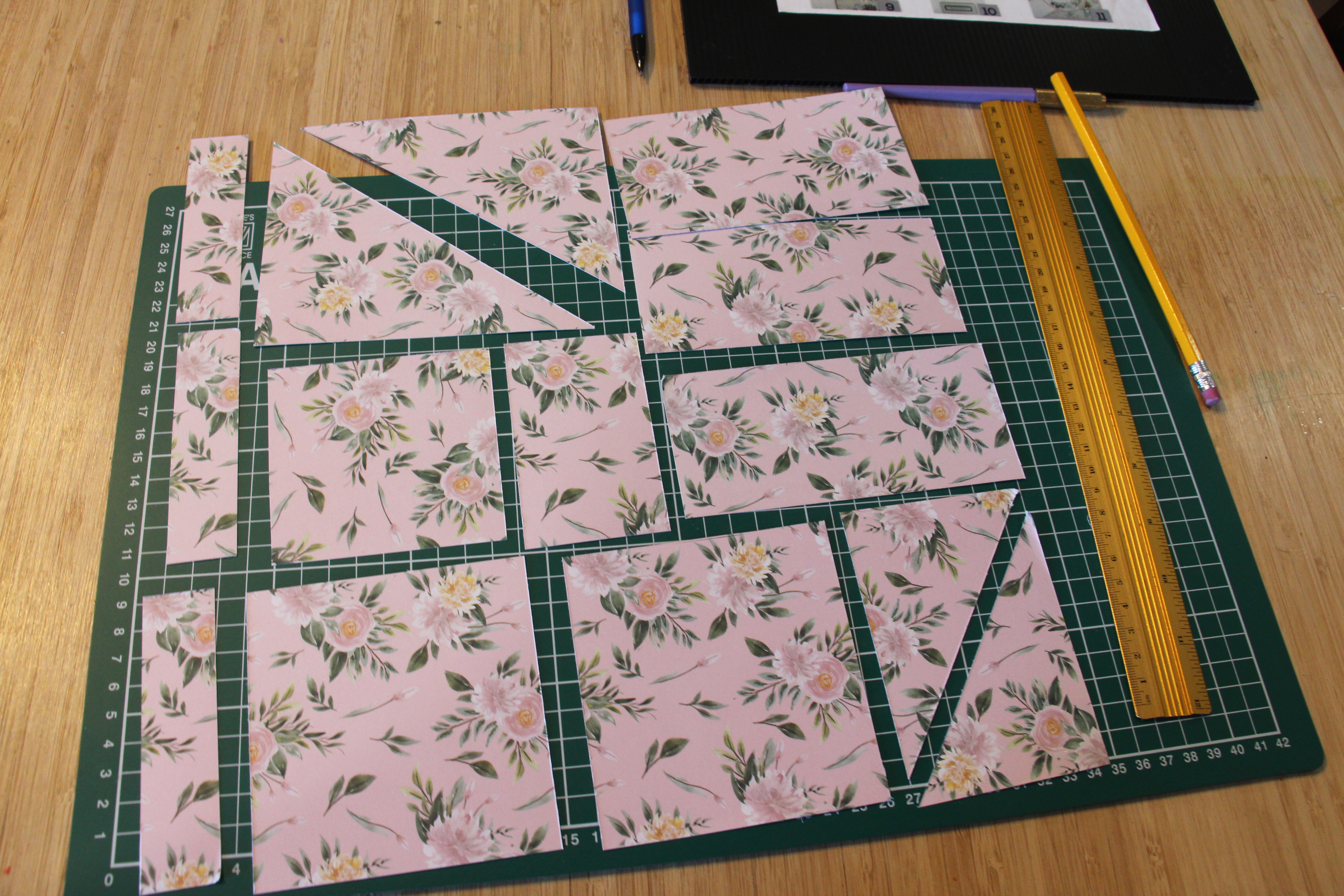 Now comes the creative part. You can use different sizes of card bases to complete you cards. It will depend if your going to layer your special paper or not. Will you be adding other components to your card like a flower, a bird or a sentiment. Keep all these thing in mind as you create your cards. Here are the challenge samples.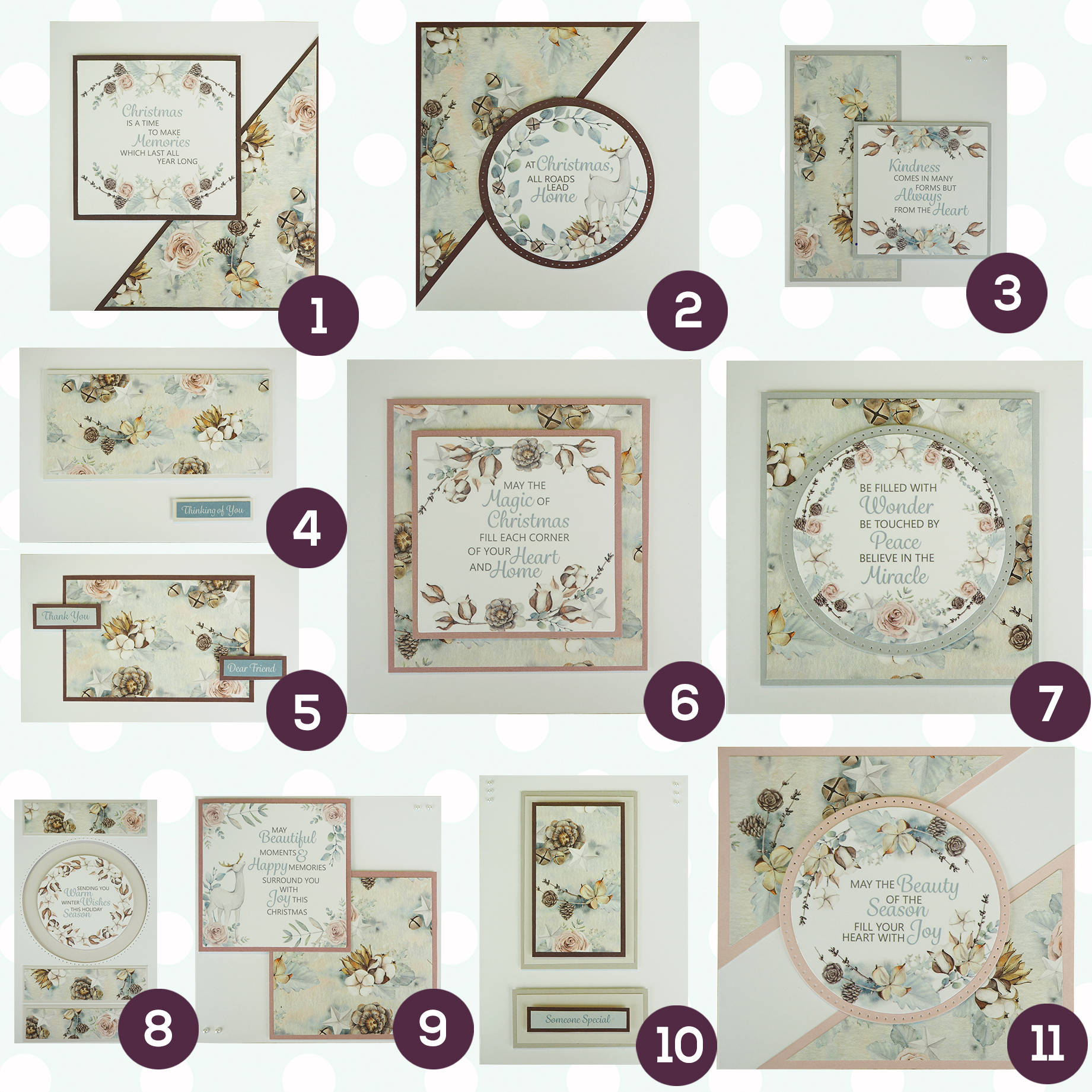 I chose the paper pack The Paper Boutique Pink Paradise 12x12 Paper Pad for my samples and I decided just to use a simple mat of dark green behind one of my samples and the other I left plain and added the mat behind the sentiment instead.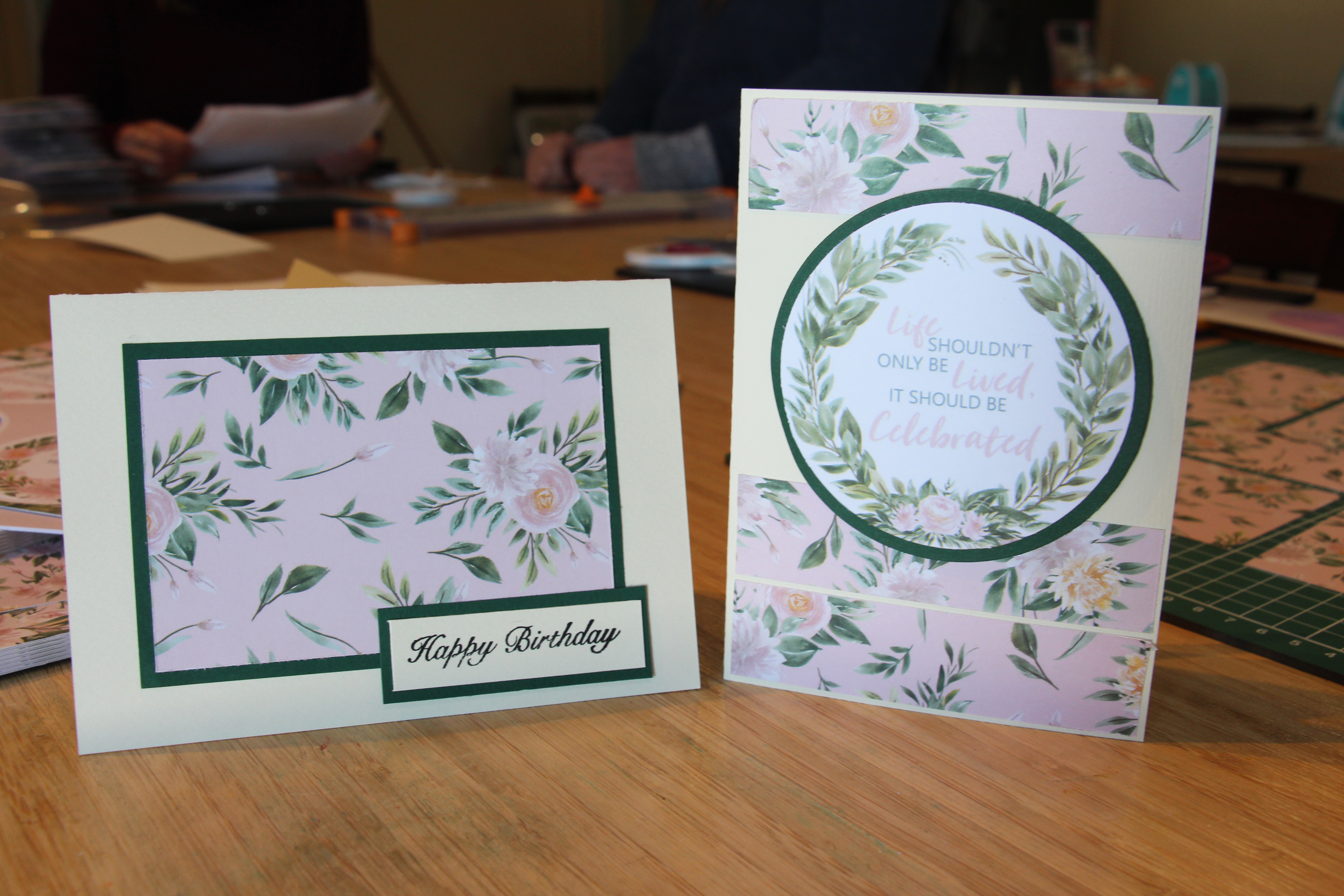 For my sample I used The Paper Boutique Pink Paradise Paper Kit to add the sentiment circle to one of my cards. On the other card I used Woodware Clear Singles - Fresh Cuts Happy Birthday stamp.
This is a simple way to use all of you special paper and there are many ideas out there for different sizes of paper.
There are so many beautiful packs of paper that have just arrived for this challenge. I challenge you to give it a try, and promise you you'll have fun doing it!
Until next project
Katarina
12 x 12 paper sheet - The Paper Boutique Pink Paradise 12x12 Paper Pad
Sentiment - The Paper Boutique Pink Paradise Paper Kit
Birthday stamp - Woodware Clear Singles - Fresh Cuts