Marianne Design has released a new line for spring and it includes some really nice dies and stamp sets. Inspired by the tulip season in Holland this collection has some spring time flowers as well as elements to compliment them. They have included a few new frame dies that are delicate when you cut them out and add interest to your cards.  As well as adorably cute creatures this collection has something for every occasion.
I wanted to show you a few sample cards using these new dies and stamps. On the right we have the circle frame die set that includes a new cutting sheet form the collection. The sample on the left is the square frame dies that includes the bunch of flowers.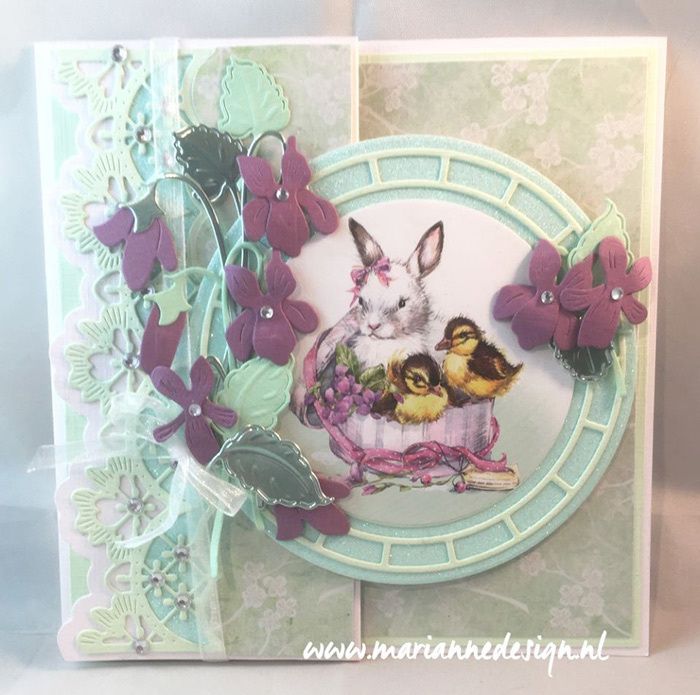 The first sample comes form Marianne Design Team. The second card I designed myself. To make this card I used the frame set to cut out the background square in yellow cardstock as well as the frame in white. I used the script from the Textured Stamp Set and stamped randomly onto the yellow paper with Distress Oxide Ink in Tea Dye colour. I used the same distress ink to add a bit of color around the edges of the yellow piece and adhered that to my card base. I cut out the frame twice and stacked it together to give it dimension. I cut out the flowers is white and coloured them with my markers. The sentiment is from Creative Expressions newest collection.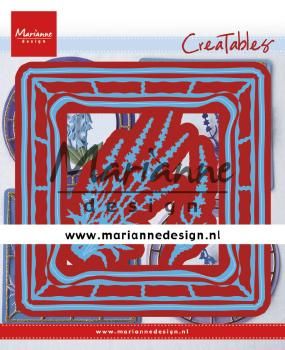 These second card samples are made using the new Craftables Dreaming Bear Die Set. So cute and versatile. Just look at these cards.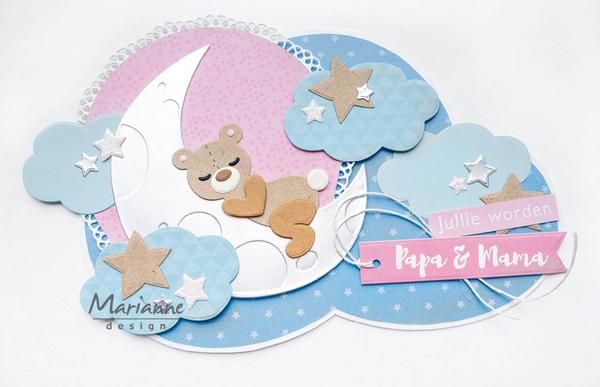 The first card sample comes form Marianne Design Team. It includes many different components to make this cute card. The second card was made using just the die set, a simple sentiment and a Round Multi Frame Die set.
Marianne Design Collectables Collection always brings us adorable characters to add fun and cuteness to our cards. This collection is no different. These die sets have the cutest turtle, baby and cup cake sets that I have ever seen. The samples really speak for themselves.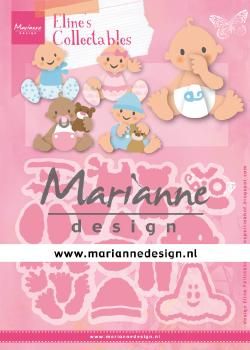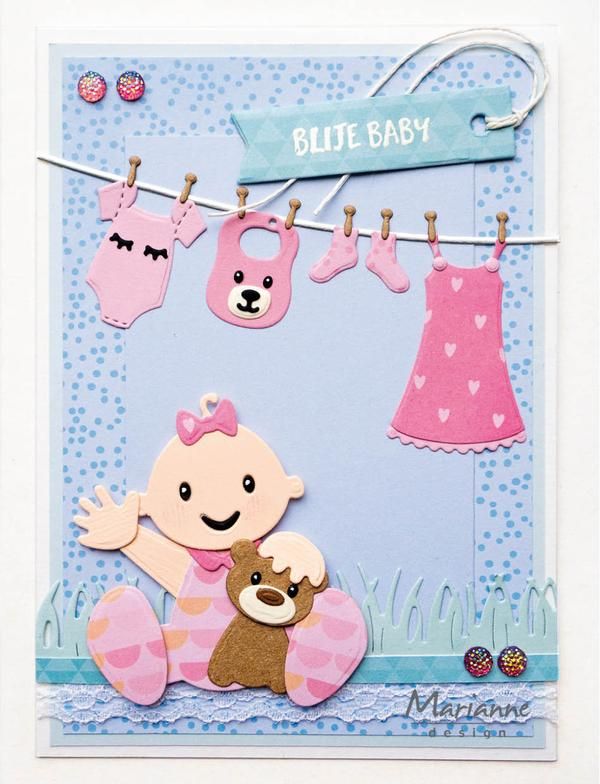 Something I'm really looking forward to is trying out the new Layering Tulip Stamp Set. I can only imagine the combinations of colours that you can create. Look forward to a future video about this stamp set.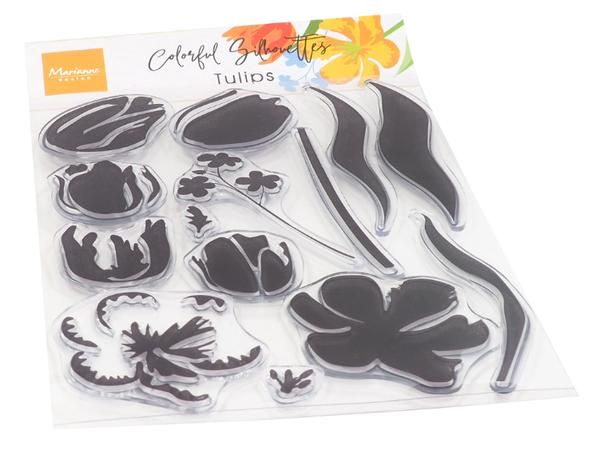 Each collection comes with FREE downloadable instructions. And the instructions for the above Tulip Cards can be found by clicking here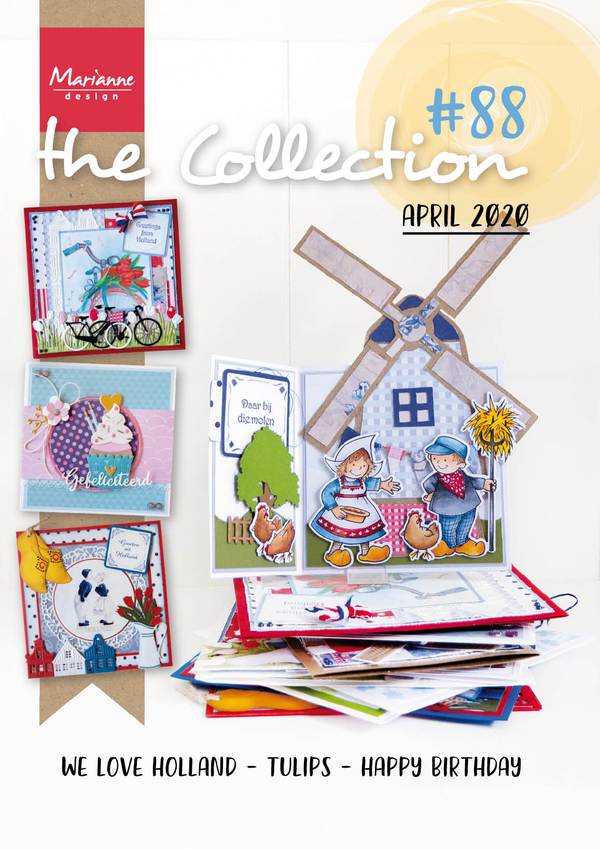 There are so many more dies and stamps not mentioned in this blog so when you get a chance you should take a look at the new collection and I'm sure you'll be inspired to make some springy cards. You can get to the collection by clicking here.
Hope you enjoyed the read, until next time
Katarina
Products used in the card samples:
Creatables Lavender Square Die - LR0064
Texture Stamps Script - MM1627
Craftables Dreaming Bear Die - CR 1503