National Scrapbook Day Celebration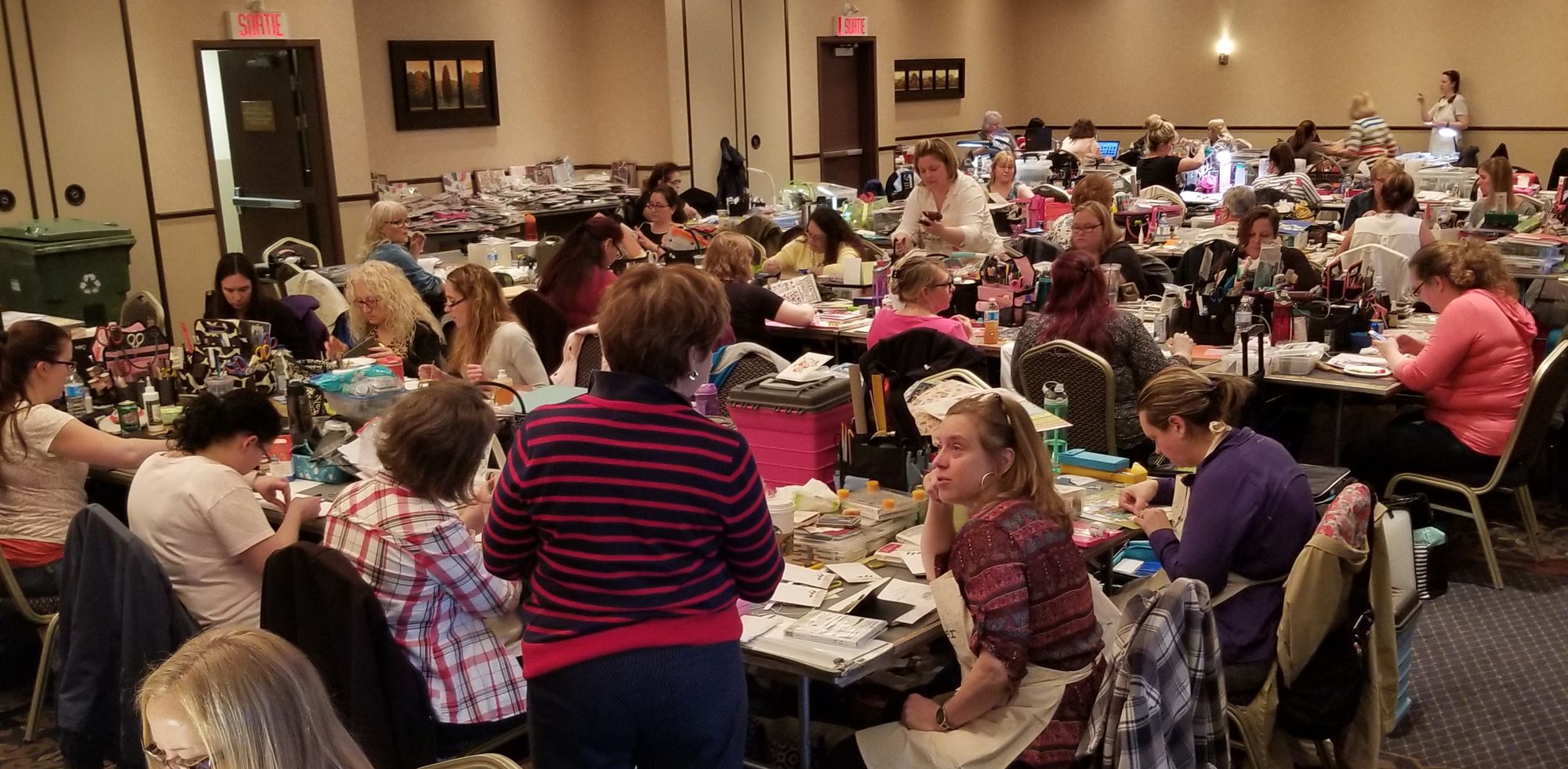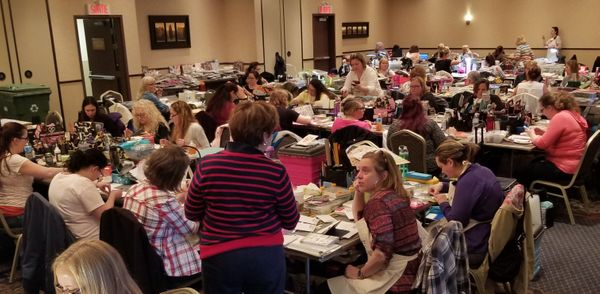 Ecstasy Crafts was honoured to be part of Scrapbook Centrale's National Scrapbook Day weekend Crop Celebration.
Natalie and her super team pulled together an incredible weekend event. Sold out weeks if not months in advance, "swag" bags to rival a Hollywood Red Carpet event, hundreds and hundreds of door prizes and raffle prizes that were second-to-none!!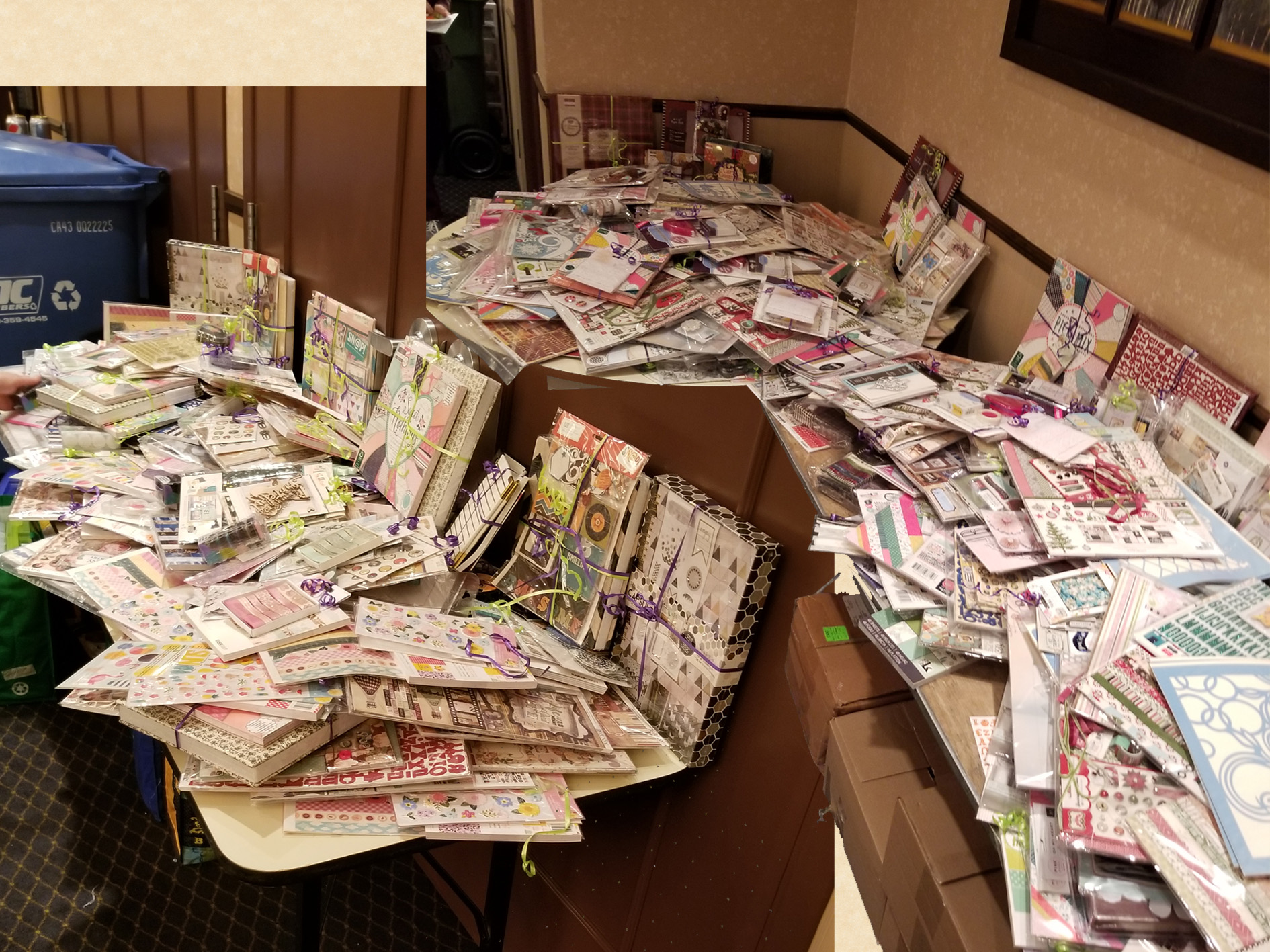 I was invited to do a make-and-take table, which were running throughout all three days. An eclectic mix of techniques that kept everyone's interest. Our's was a simple stamp card using Versamark Glycerine stamp pad and the Cosmic Shimmer Shimmer Shaker. This simple but effective card takes only a few minutes to create but has an impressive finished look. Great for those quick thank you cards or "just a note" cards.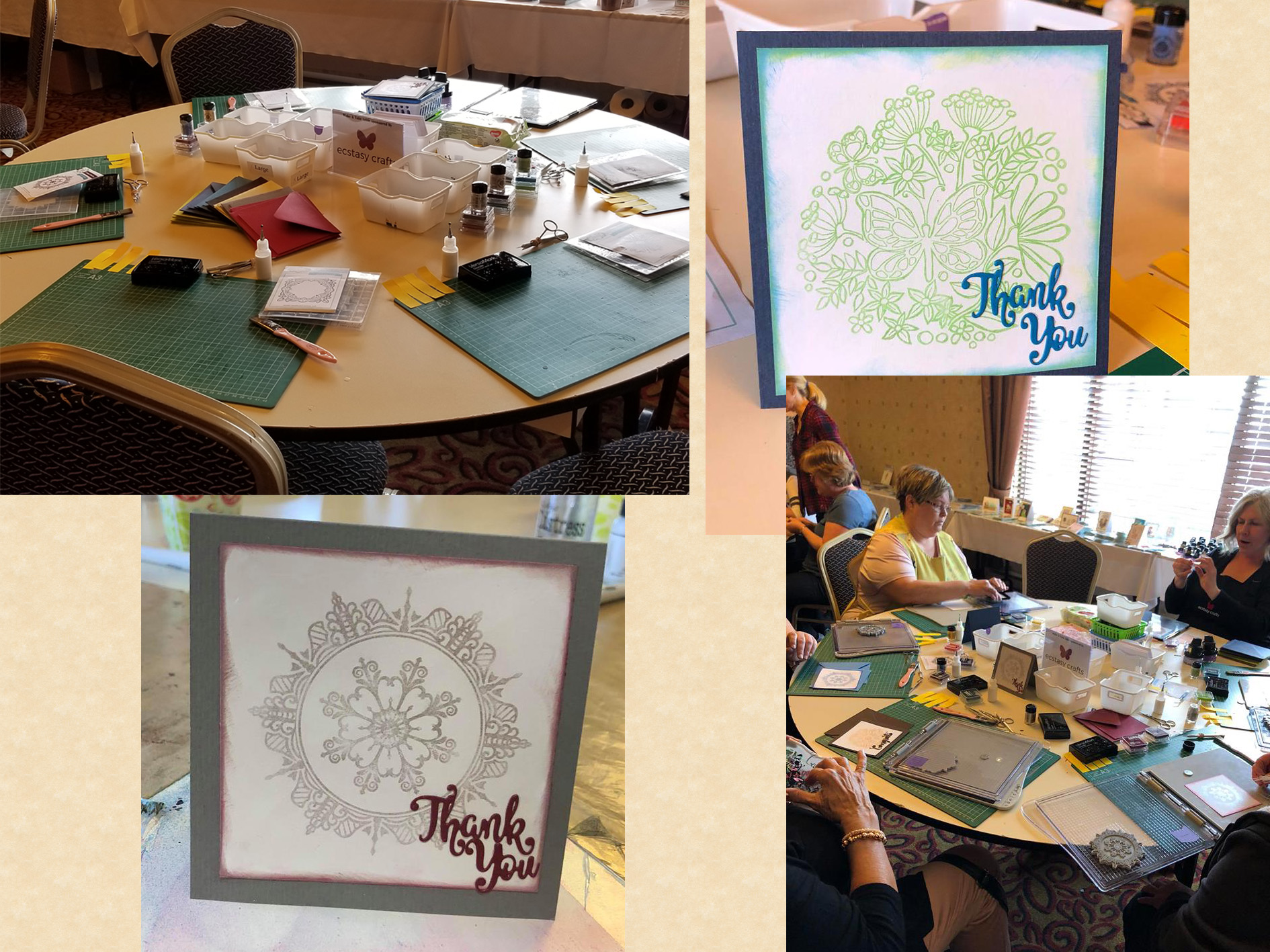 Simply use your stamping device (my choice is the Nellie's Choice Stamping Buddy Pro).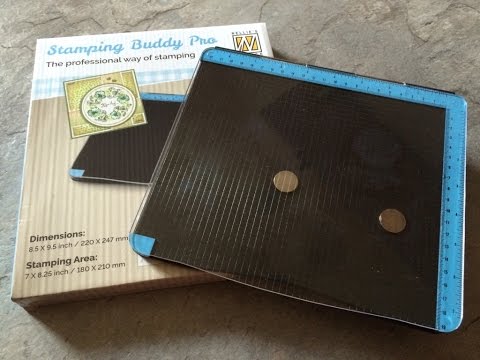 Ink up your stamp with Versamark or your choice of glycerine pad, you can use dark or light card stock. Tap a few sprinkles of the Shimmer Shaker powder onto the stamped surface and gently brush the powder pigment around the stamped area. The glycerine will act as a sticky surface for the powder to adhere to. You can set it with a light spray of hair spray. No need to heat-set the area! We had a variety of sentiments to attach but you could stamp a sentiment or use a die-cut sentiment.
I had a fabulous time with an incredible group of people. Thank you all for such a memorable weekend. And thank you for having us be part of your day!
Jenn