Mixed Media Structure Paste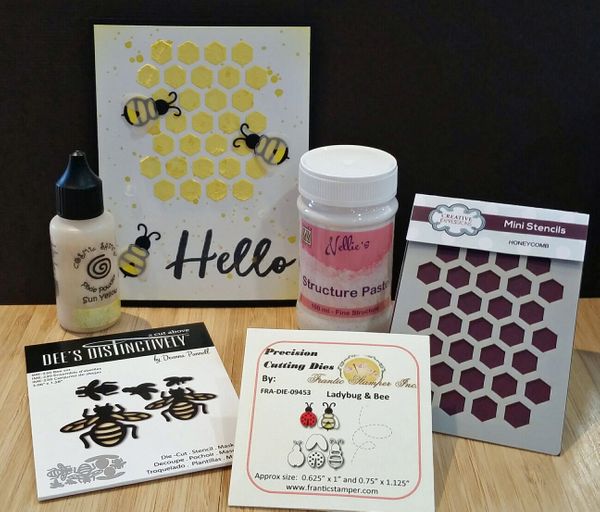 We've been playing with the structure paste and quite enjoying the varied uses in cardmaking.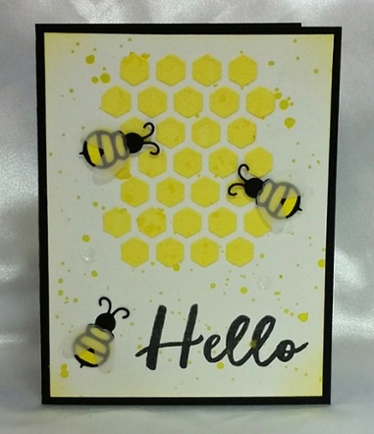 Here is a quick Did You Know about the Nellie Snellen Structure Paste. You can add any coloring agent to change the white color of the structure paste.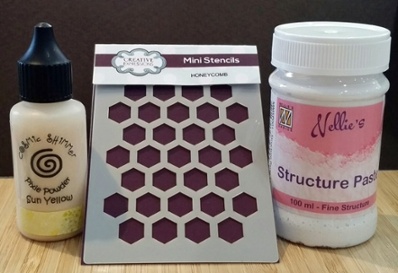 In this card, we used the Creative Expressions Honeycomb Mask (CEM06) and applied the Nellie Snellen Structure Paste and we used the Cosmic Shimmer Pixie Powder (Sun Yellow CSSP08) mixed in to give it a lovely yellow hue. Even though the Pixie Powder is iridescent, once mixed with the structure paste, it becomes matte in color.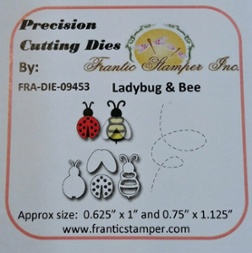 Designer Sue Maracle, used the Frantic Stamper Bumblebee die and used vellum for the wings, which is a really cute idea!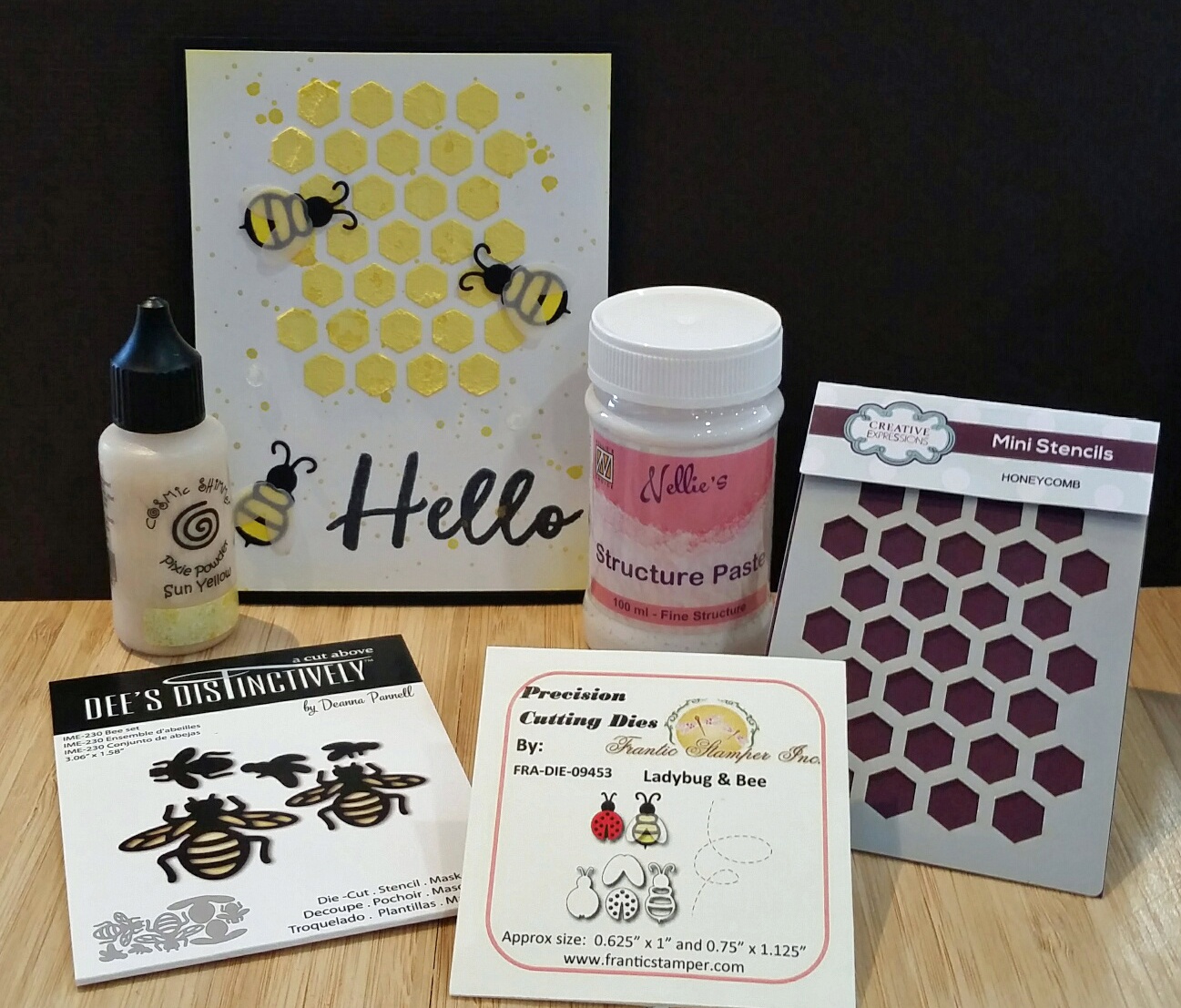 You could also use the new Dee's Distinctively bumblebee die (IME230), which also offers the opportunity to layer the black and yellow with the background die being separate.
Products used
Until next time,
Happy Crafting!