Mixed Media: Repurposing the old


I love repurposing paper crafting products that have otherwise outlived their intended use. Case in point, I used a 3D topper butterfly  from Dufex and these white paper flowers from Marianne simply because I didn't have exactly what I needed.
My first requirement was cherry blossoms on a branch. I have these white paper flowers from Marianne Designs that I painted with inks from Aladine and finished with the Nellie's Choice Snow Effect for the center bits. Used a branch die from Dee's Distinctively (IME198) as it was a great size and had that cherry blossom look to it. I cut that out of Chip Board from Marianne to give it a chunky effect and dimension.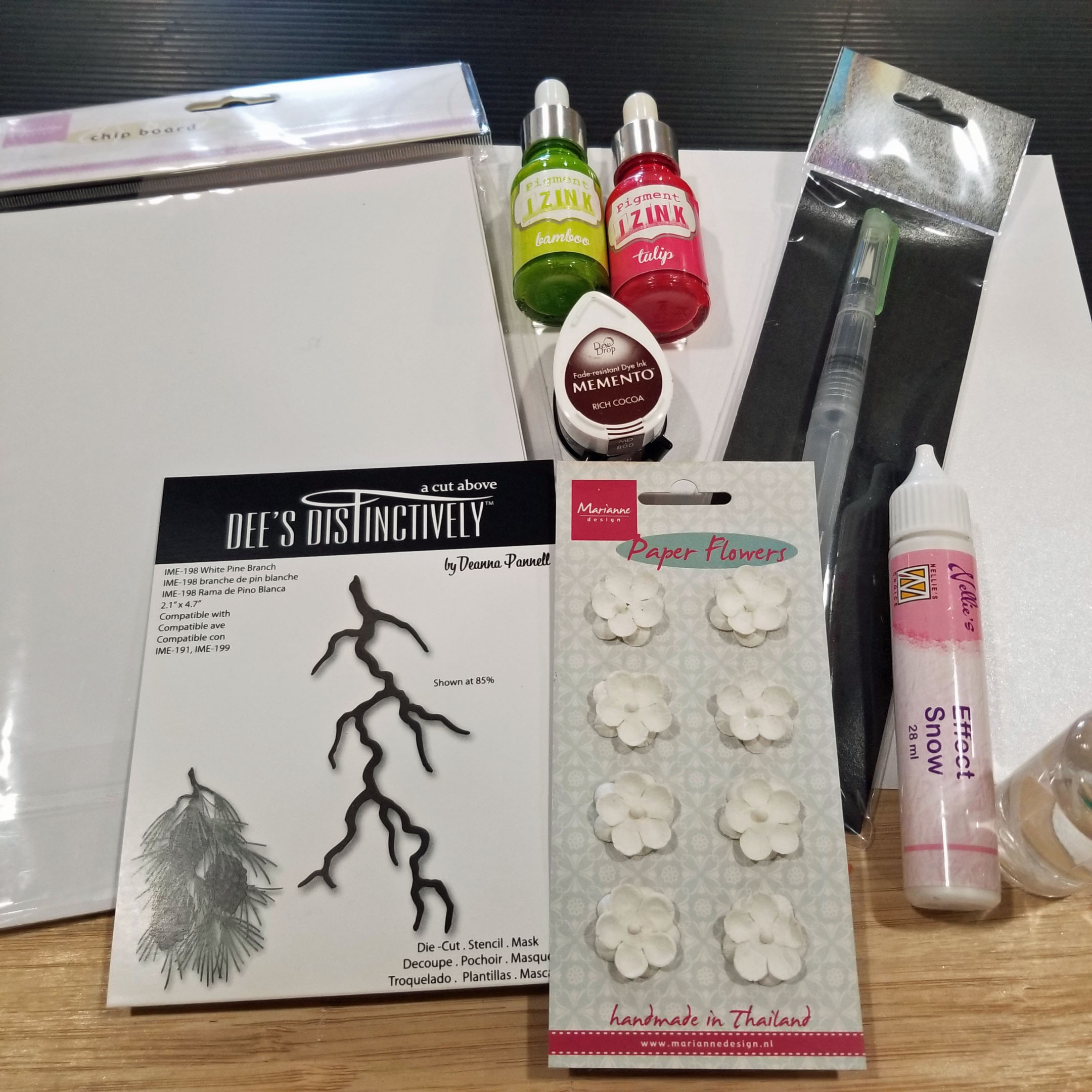 I also I used a metallic 3D topper but cut out the background as I just wanted the butterfly in three dimension. To give it the dimension, I used 2 layers and manipulated the top layer to curve at the wings. I set these in pop out frames from Reddy, using foam tabs (or "pop 'ems" as they are called by some paper crafters).

I used black pigment ink and watered it down with my watercolour brush and "shaded" some components of this piece so it gave it depth. The chandelier is part of the paper design but I wanted it to stand out more, so I shaded the right side to make it stand out a bit more.

The resulting piece turned out pretty sweet. This design was taken from "Such A Pretty Mess" and I am using it for our store Mixed Media class on October 17 & October 20.

Links for all the products used: Dufex butterflies, Marianne Paper Flowers, Aladine Pigment Inks, Nellie's Choice Snow Effect, Dee's Distinctively Branch (IME198), Marianne Chip Board, Reddy picture frames, Cosmic Shimmer watercolour brush, background paper pack from Marianne (Nanny Memories), Leane Creatief brick wall stencil, Woodware background stamp, Creative Expressions Loopy Textures and Elements stamp, Creative Expressions butterfly and script stencil, Cosmic Shimmer soft white and gold pearl texture paste
Hope you enjoyed this piece as much as I enjoyed making it!!
Until next time,
Jenn