Mixed Media and repurposing
Everything old is new again. Repurposing "old-school" stencils in today's Mixed Media art!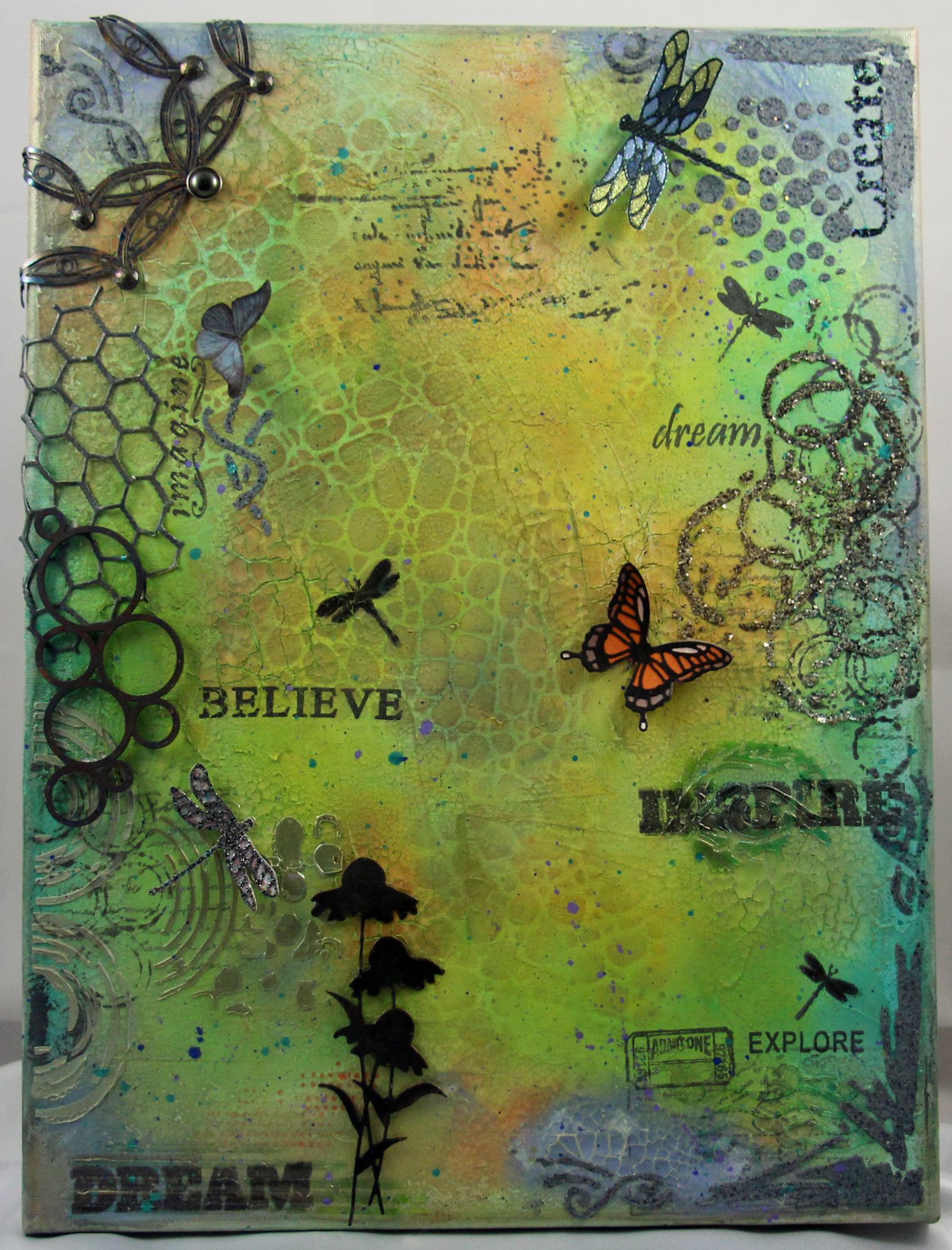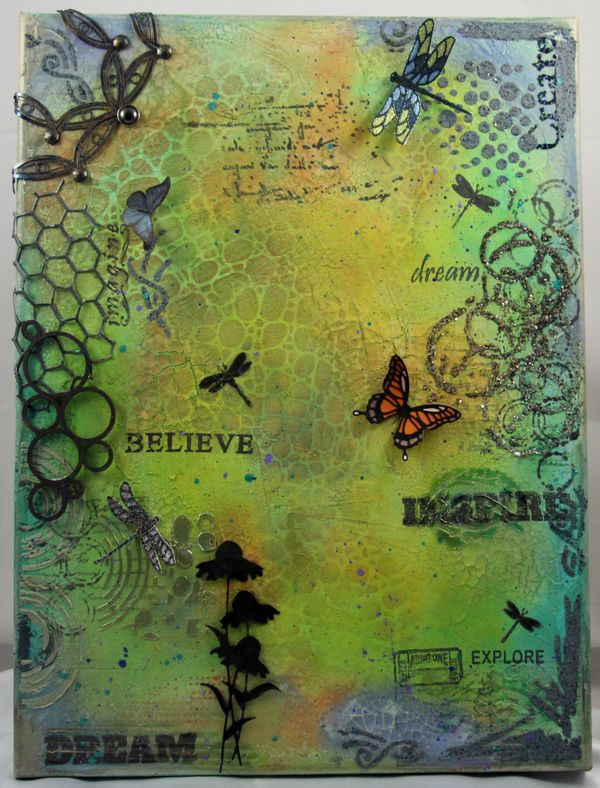 Challenge accepted! We have these metal stencils at work and months ago I was asked to come up with a use for them. With any creativity, some things need to percolate before the juices start flowing. There are hundreds of the stencils that we have no modern-day use for. These would have been used to hand emboss, hand cut, embroider, etc. ... paper crafting old school.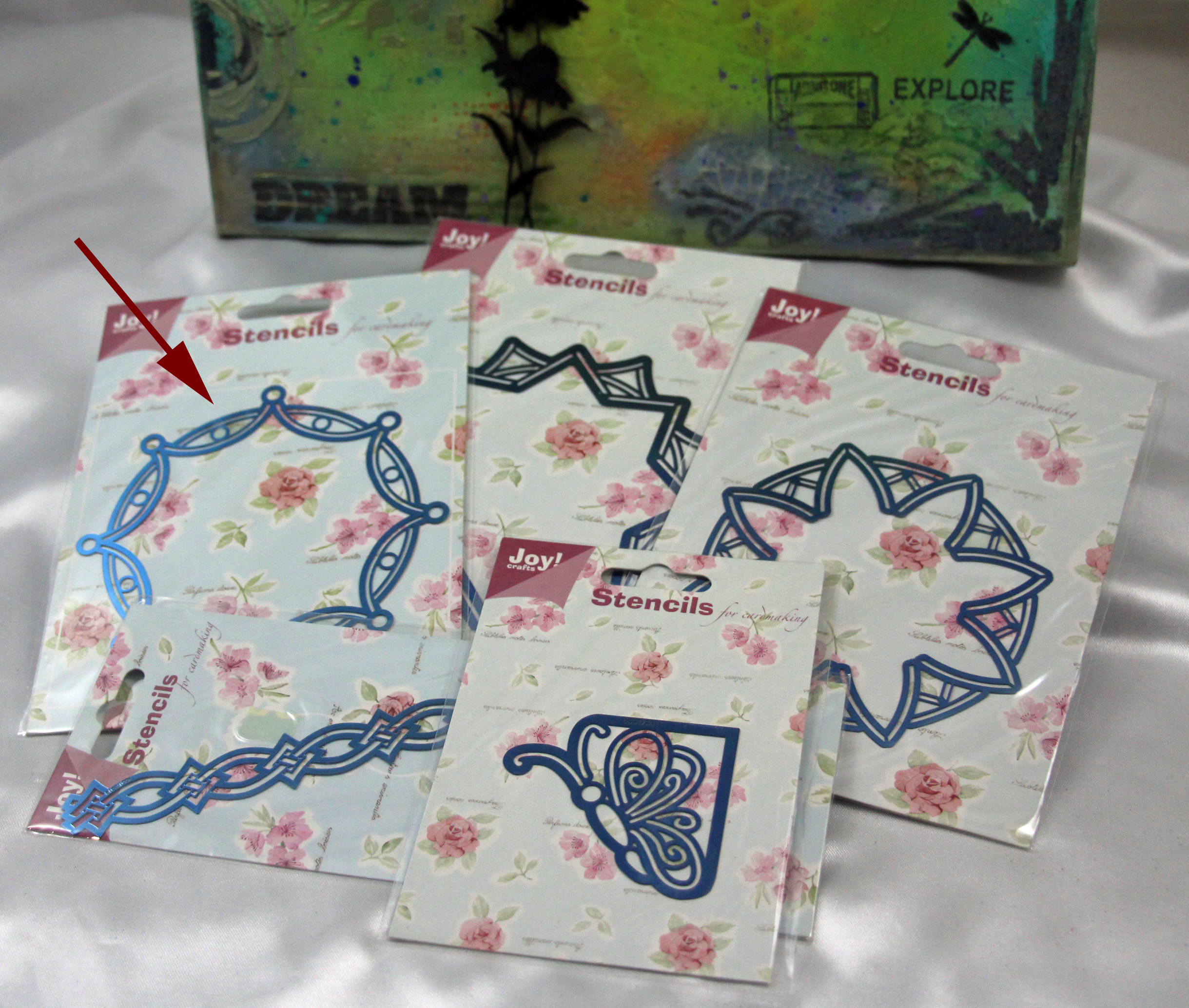 I used the stencil with the red arrow pointing to it. Now I will admit, the products coming in from Creative Expressions, Joy, and our newest manufacturer, Canvas Corp has me pretty excited. I love mixed media stuff. I have taken my card making and mixed media to canvas.
Here is the finished piece. This is using a huge variety of Creative Expressions mixed media products, coupled with some dies. We will piece apart this canvas piece in separate blogs. So check back as I dissect and detail what went into this piece.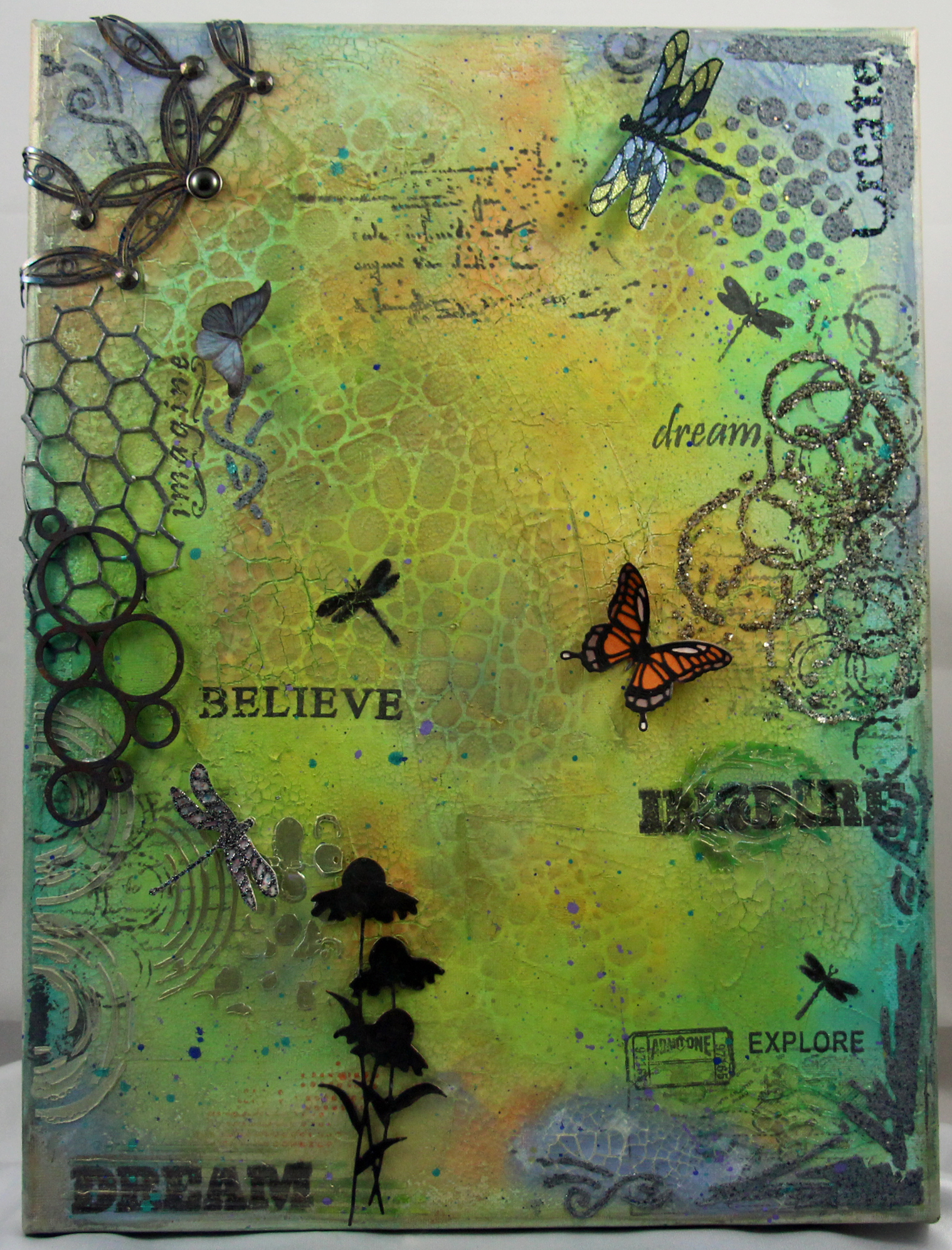 For today's blog, we focus on the metal stencil from Joy!Crafts. Thankfully it was in a lovely blue shade but I still wanted to create a bit of an "antique" or "oxidized" look. So I used my Colorbox pigment inks and dabbed on randomly.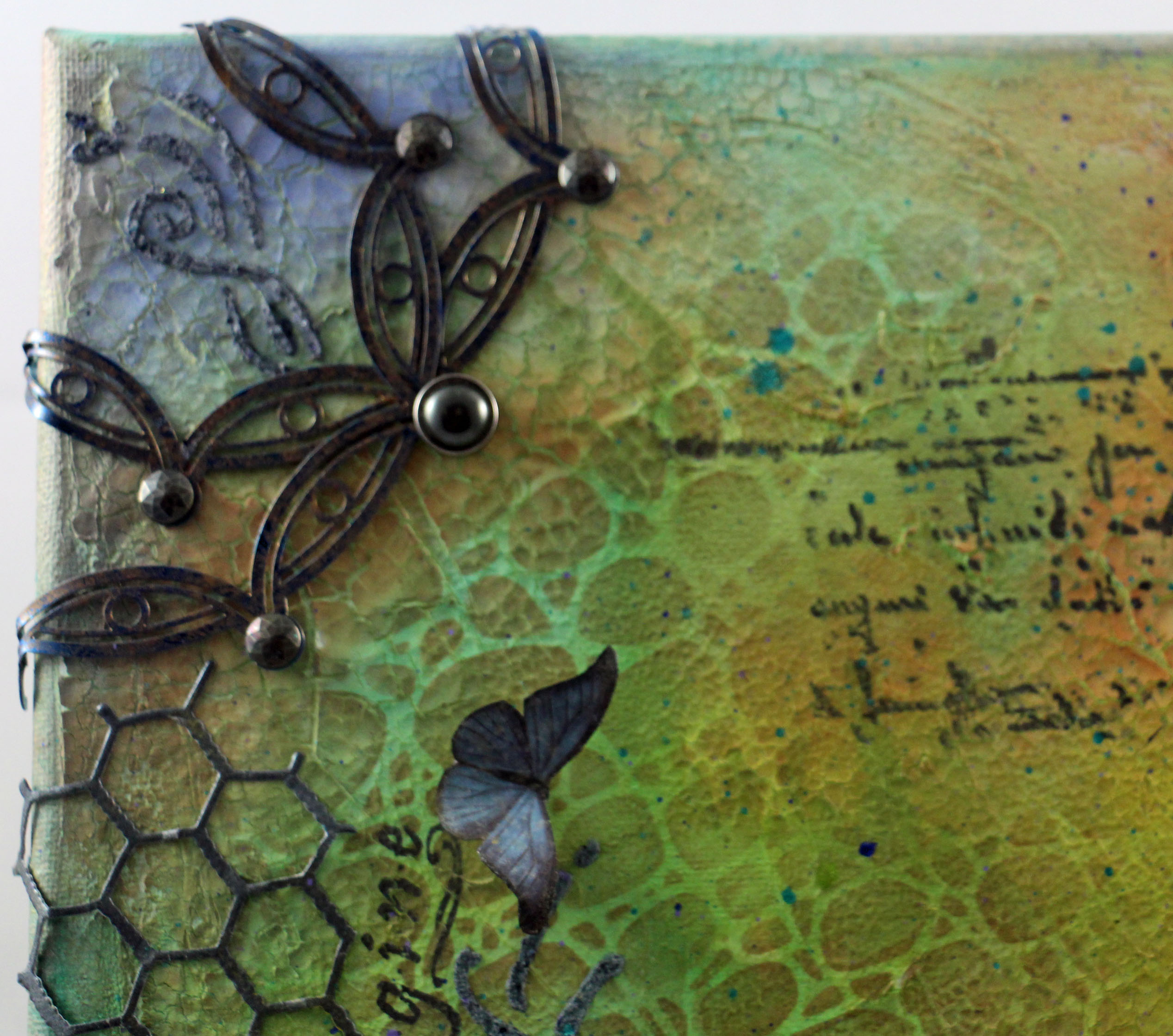 After the ink dried, I used some crafter's snips and cut it in half. It was very easy to snip. I then overlapped it to create a decorative corner and secured with a big brad (poking the brad through the canvas). I used some masculine metal pearls for the other 4 circles, just to tone down the attention to all of the circles in that stencil. They all didn't need that chunky brad.
You can still see some of the blue shade of the metal as well as the rustic ink colours that lend itself more to the vibe of this mixed media piece.
There are literally hundreds of these stencils in our warehouse and I can't be more excited with the possibilities they hold. There are these masks that were stencils for embroidery. I can't wait to repurpose these. I will even stitch the fine holes that are intended to be used to embroider on paper but instead will stitch the metal and tie it off in the back and adhere. I think it will make for an exquisite addition to another piece!!
Here is a close up of one of the packages, which includes a corner piece as well. They are in a really appealing copper tone.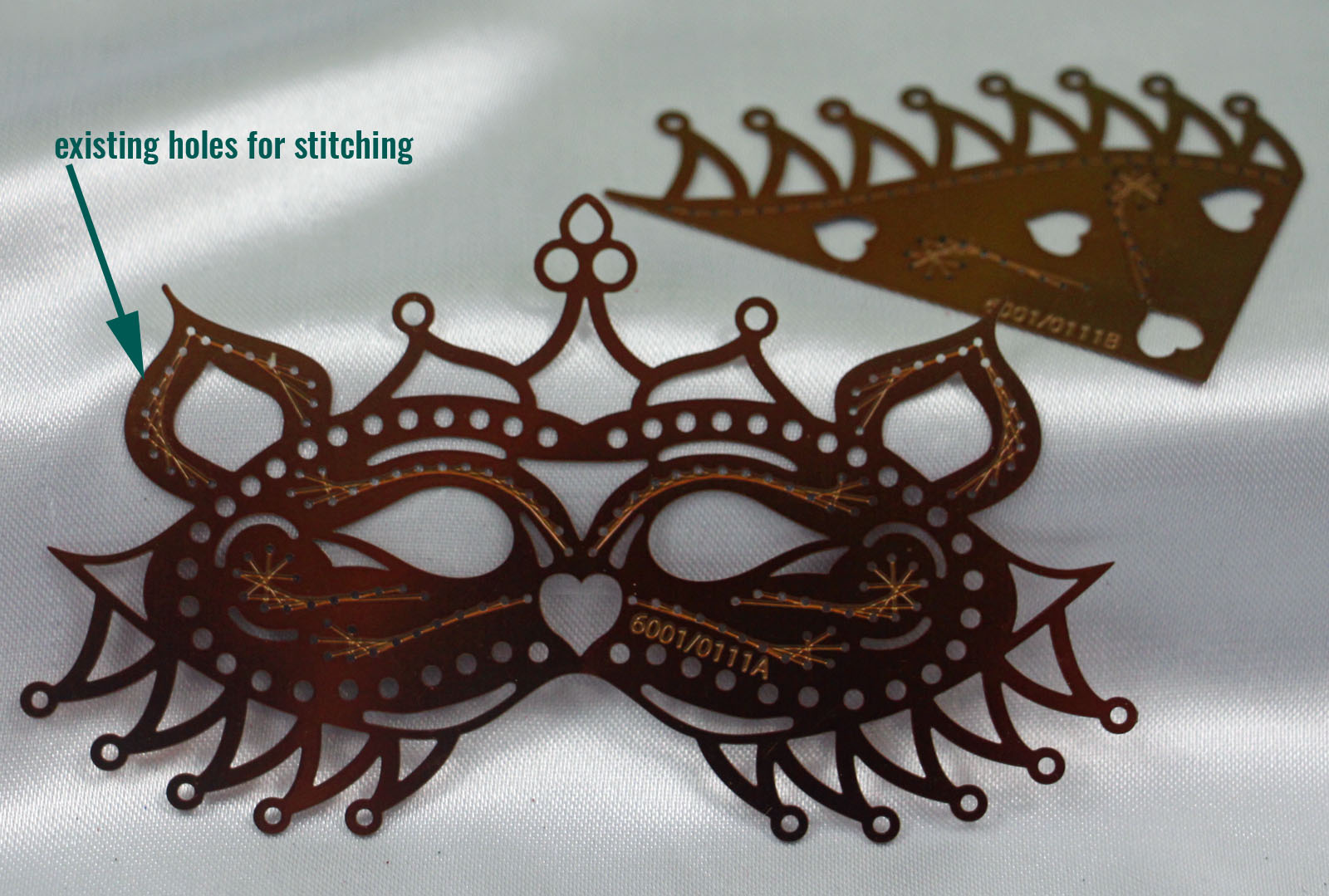 Stencils category
There are hundreds of stencils to peruse through, so grab a coffee or tea and take your time. I think you will find ways to entertain yourself with this repurposed old-school product.
Until next time,
Happy crafting!