Micro Fine Glitter with Creative Expressions Stained Glass Robin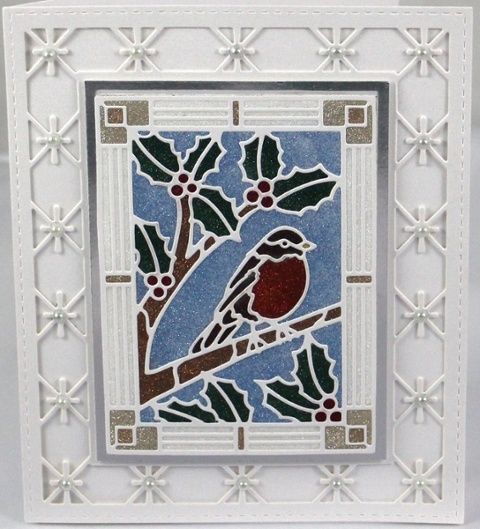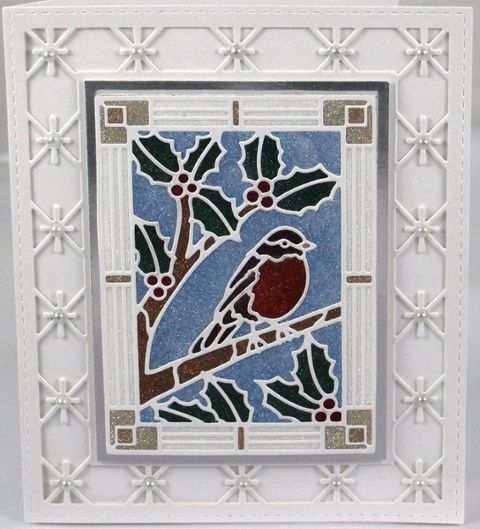 We have class in store with this Sue Wilson inspired card using the Creative Expressions Stained Glass Robin Redbreast from the Festive Christmas Collection. But I get asked quite fequently how to create the glitter card where the various components of the card are all different colors.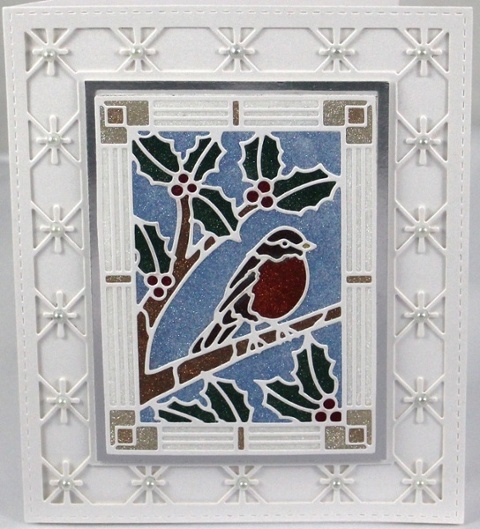 I used The Creative Expressions Foundations Cardstock in Icicle Pearl and Micro Fine Glitter (shades listed below in the "Products used" list). Framed the Stained Glass Robin with a brushed silver card stock. Then finished with frame wtih silver pearls.
I thought it best to do a brief video on the litter aspect of the card. Hope this helps.
The outside part of the Robin die doesn't cut out so your card stock has to be cut to size. The inside die of the background die used here is the correct measurements for the Robin die.
Products used
Happy Crafting,