MDF Decoupage Desk Organizer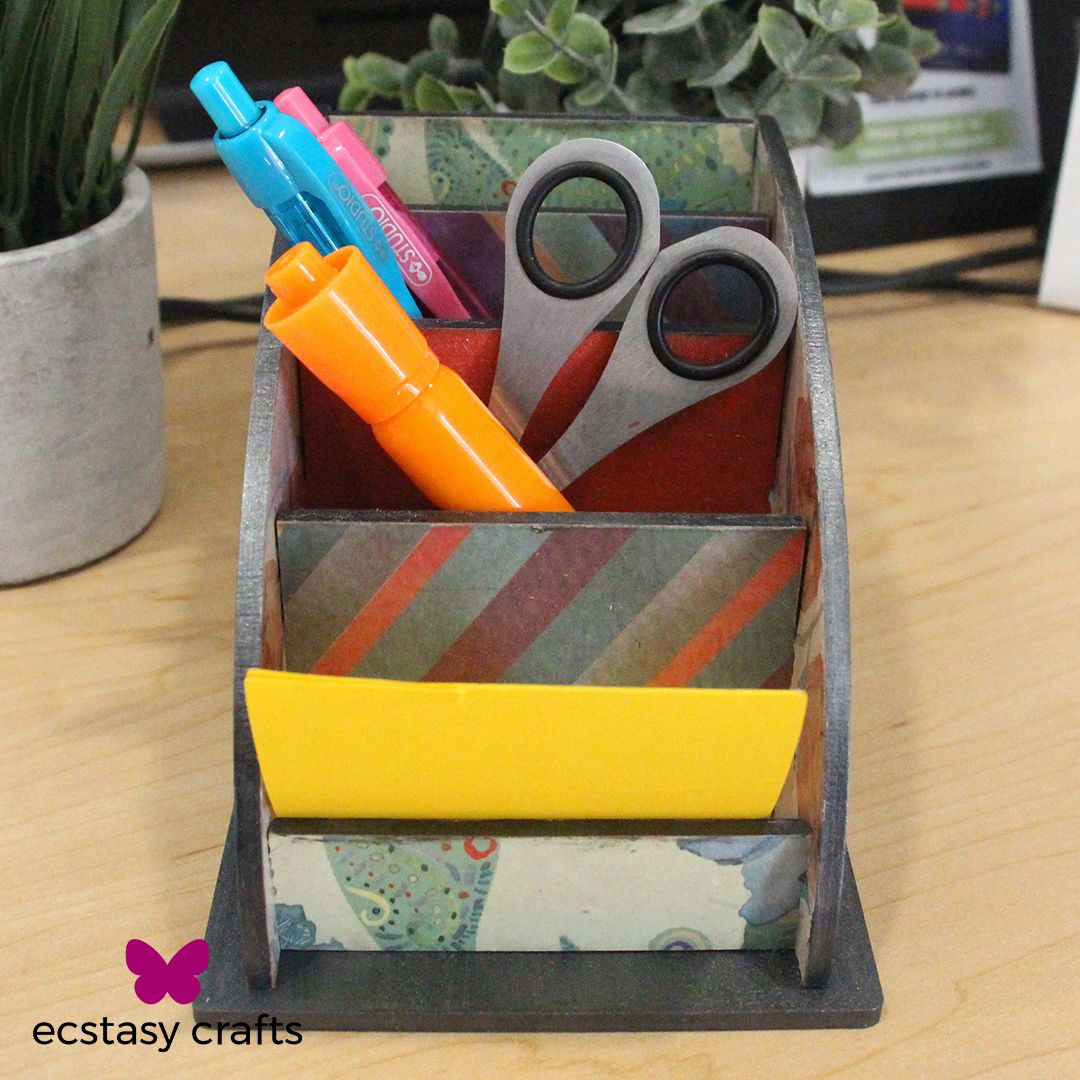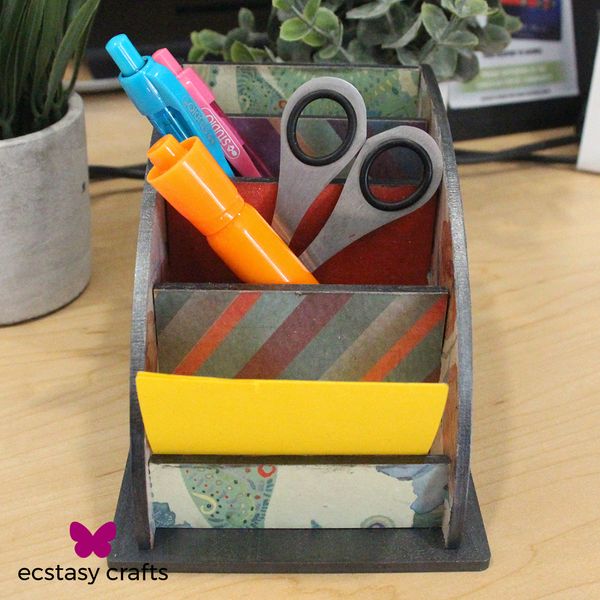 Here at Ecstasy Crafts we love making cards, so we don't often feature our fabulous range of decoupage papers and MDF products, which is a shame because there are so man fun and fabulous home decor and craft projects that you can make with these beautifully designed papers!
I was feeling creative this week, so I decided to put together a new item for the office: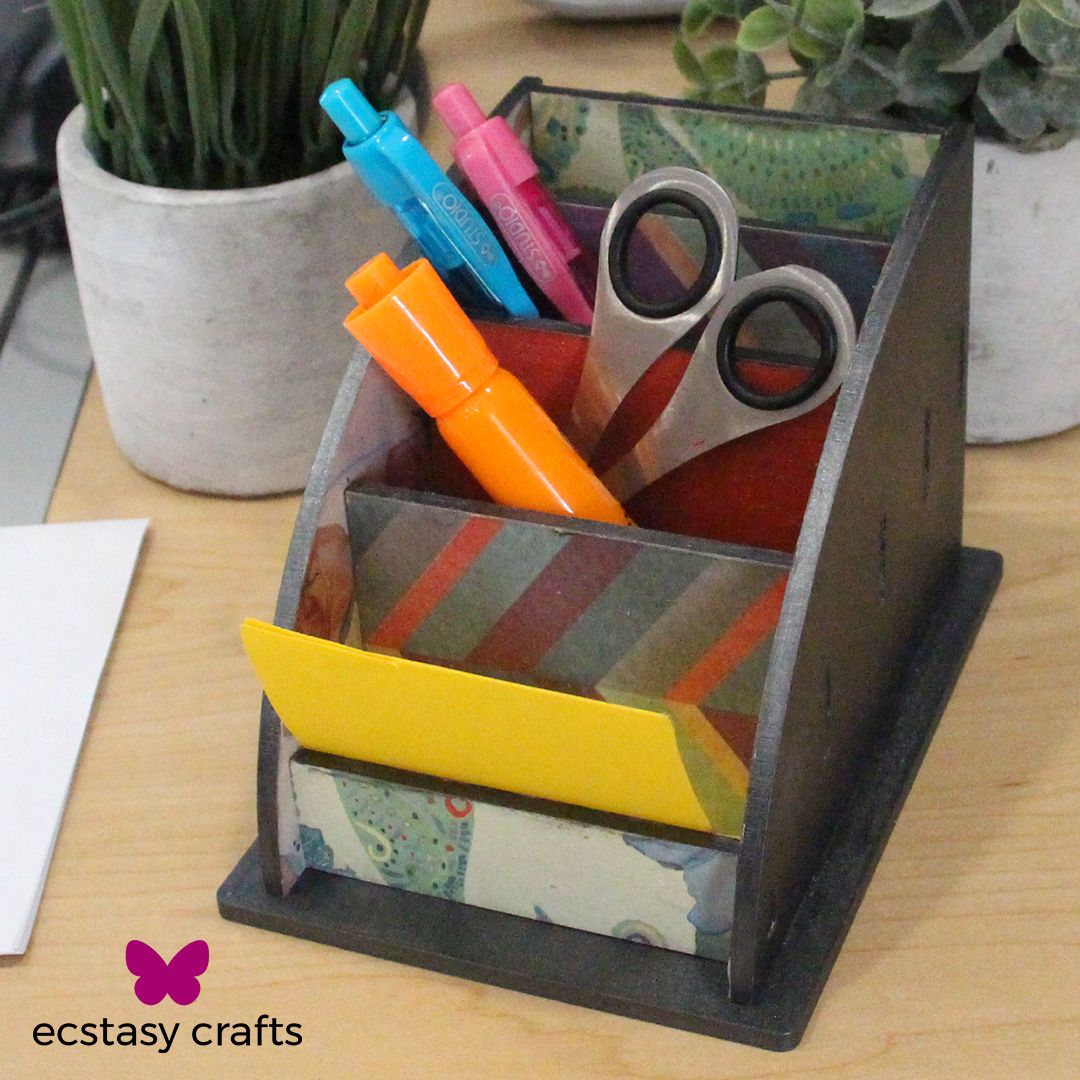 A fun and colourful desk organizer! I've used it here to hold office supplies, but you could also use it as a remote control holder for your living room.
The design was super simple: the base is an MDF kit that comes from Creative Expressions. I painted the MDF organizer using Cosmic Shimmer Shimmer Paint, then applied some coordinating decoupage papers to the inside panels for a fun pop of colour and pattern.
Here are the supplies I used:
To make this project, simply paint and decoupage your pieces, and once they have dried, assemble. It's as easy as that! I didn't even need to glue my pieces together, because they fit very tightly once the decoupage paper was applied.
Tip: to apply your decoupage paper, roughly cut out a piece large enough to cover your MDF, apply a thin layer of Glue and Seal to the MDF, smooth your paper, then apply the glue and seal again over top. Instead of cutting off the edges of the Decoupage paper, use a sanding block to sand off the edges at a 45 degree angle. The result will be perfectly clean edges every time!
Mix and match with your colours and papers. We have a pretty big range of designs to choose from, each one with 3 sheets per pack, so you can do large or small projects with ease.
Shop decoupage papers and MDF products on our website>>

Do you decoupage? What types of projects do you like to do? Let us know in the comments!