Often times you'll purchase a stamp set and there are small images include with that set. I often feel like these are fillers for the set and don't really know how to use them. On the other hand some stamp sets are full of mini images and a few sentiments, these are meant for creating an entire card with. There are so many ways you can make the most of your stamp sets and for today's blog I wanted to show you how to use any image in a stamp set to create a patterned background of your own. You'll create a one of a kind image that you can customize any way you like.
For this technique you can simply use an acrylic block to stamp your images. If you don't feel confident enough you can always use your stamping platform, just move your paper around instead of the image you are stamping. When stamping you simply want to rotate your block around ( or your paper ) to stamp a random pattern on the background. I always begin by stamping an image in or around the center of the paper and fill in from there. I also like to start with the largest image, if your using more than one, and then fill in the background with the smaller stamp images from the set.
My first example is a stamp set Heffy Doddle - Gnome Matter What. I used the mushroom stamp from that along with the small butterflies to stamp out this background. I began stamping the mushroom in the center of the page and randomly filled the rest of the page with them. When I was done stamping the mushrooms I added the butterflies to the white areas of the background. At this stage you can use any medium to color this, I used my tombow markers. If you heat emboss your images you can use pixie powder, water color or any other wet medium to color the image in.  I die cut a banner and stamped a sentiment from the gnome stamp set, along with one of the gnomes, the butterfly catcher and a butterfly. Simply adhered everything onto a red piece of cardstock cut to 4 1/4" x 5.5" and mounted that onto my card base.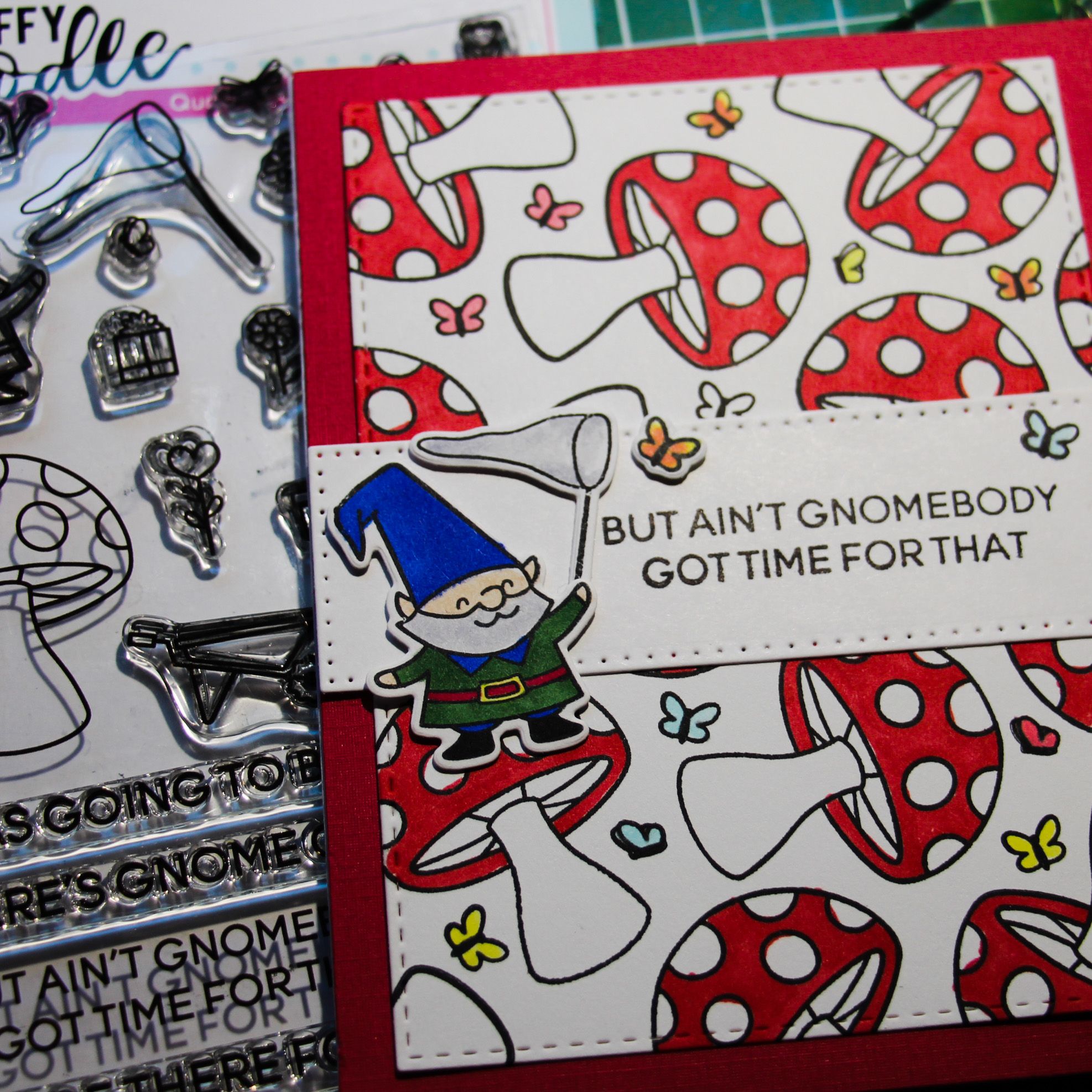 For my next patterned paper I used the stamp set Part Animals from Frantic Stamper and used the same steps to stamp it out. I stamped the cow image and milk jug randomly and only added a bit of highlight to the cow and stamped the grass in green.  To add a bit more interest to the background I colored around the stamped images, this just makes them pop. I added a sentiment form the stamp set and that finishes of the card.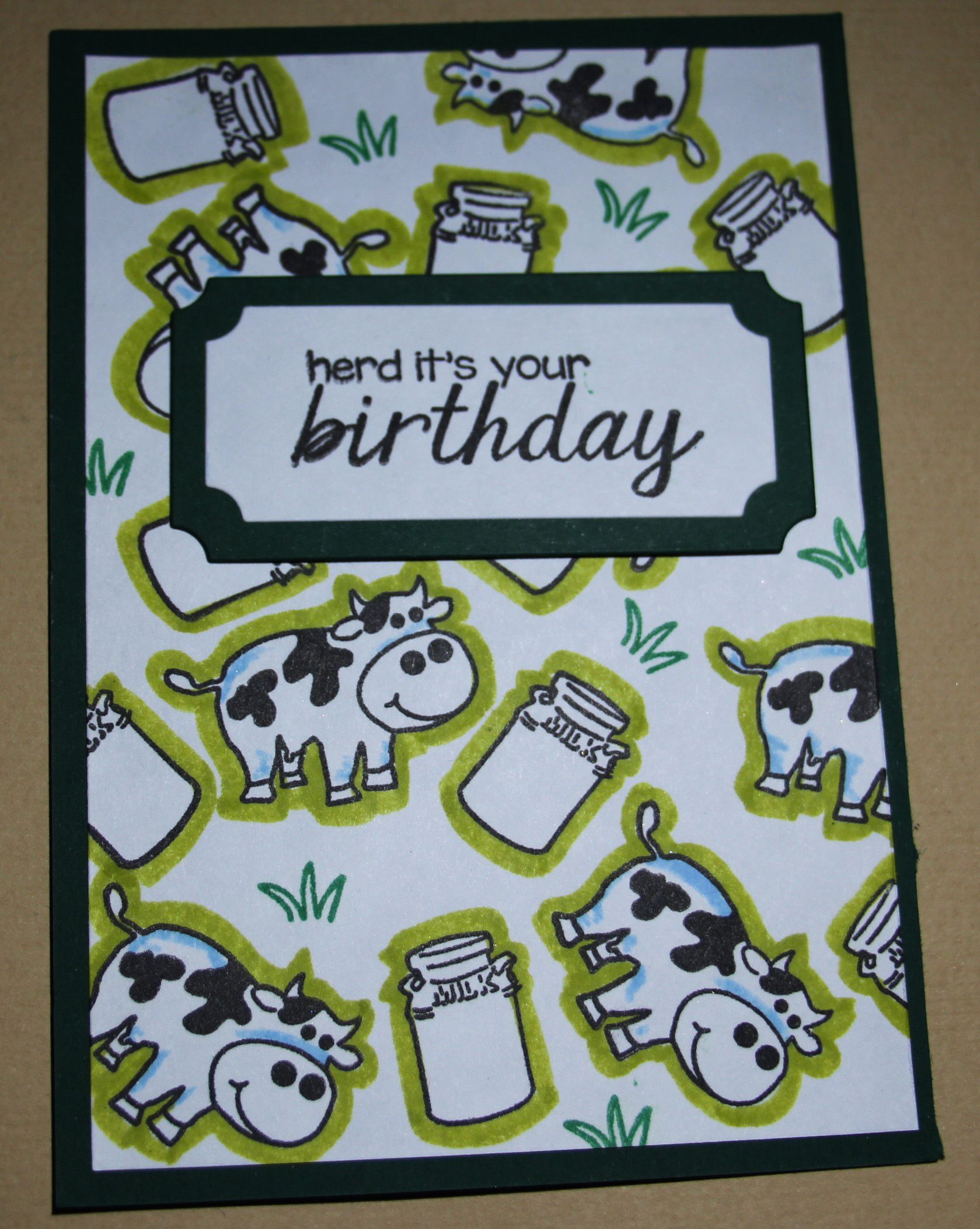 The possibilities are endless and I encourage you to check your stash to find any small stamps you haven't used yet. I challenge you to create a simple background using these stamps and share them on our Facebook page.
Until next project
Katarina
Heffy Doddle - Gnome Matter What
Frantic Stamper Clear Stamp set - Party Animals