OK so I have seen these dies around the store for quite some time now and I have finally been inspired to create something with them. In this week's class we are working with parchment paper in a new way to me, coloring the image in from the reverse side of the parchment.
In order to do this we need to start by cutting out our image for the card. With these broken tile collection dies the sections are interchangeable, so you can mix and match the images for your card. I was aiming for a more masculine card in the first sample so I decided to switch out the star from this die set for the circles from the other die set. Here I used CEDLH1057 and one section from CEDLH1058.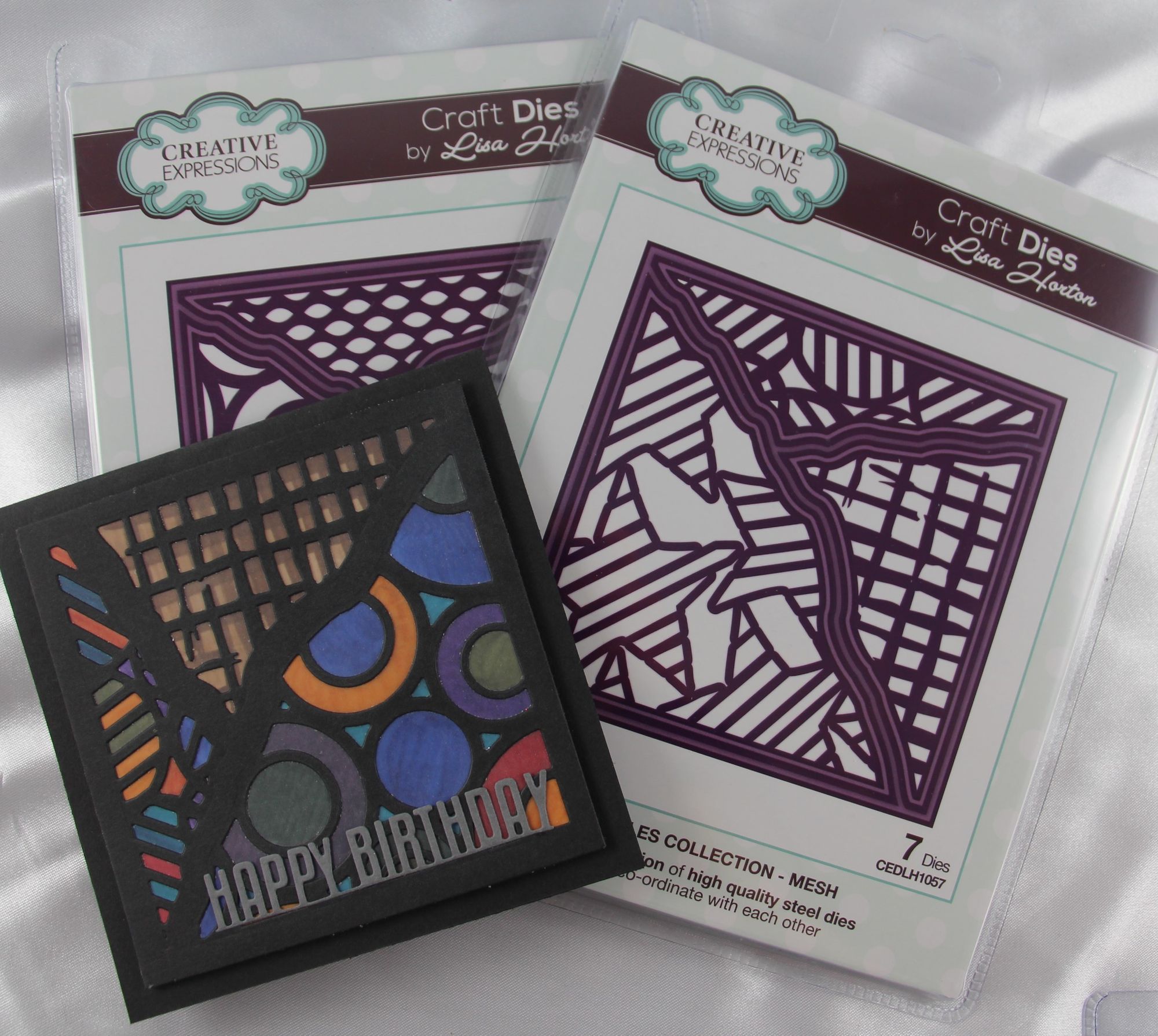 I used the border die cut that comes with the broken tile die set and the center of each section to cut this out of black cardstock. I also cut the same size of parchment and adhered it to the reverse side of the die cut using sticky specks. I used memento markers (you can use what you have in your stash as long as it's permanent) to color the image from behind and used foam strips to attach to a 5" x 5" card base.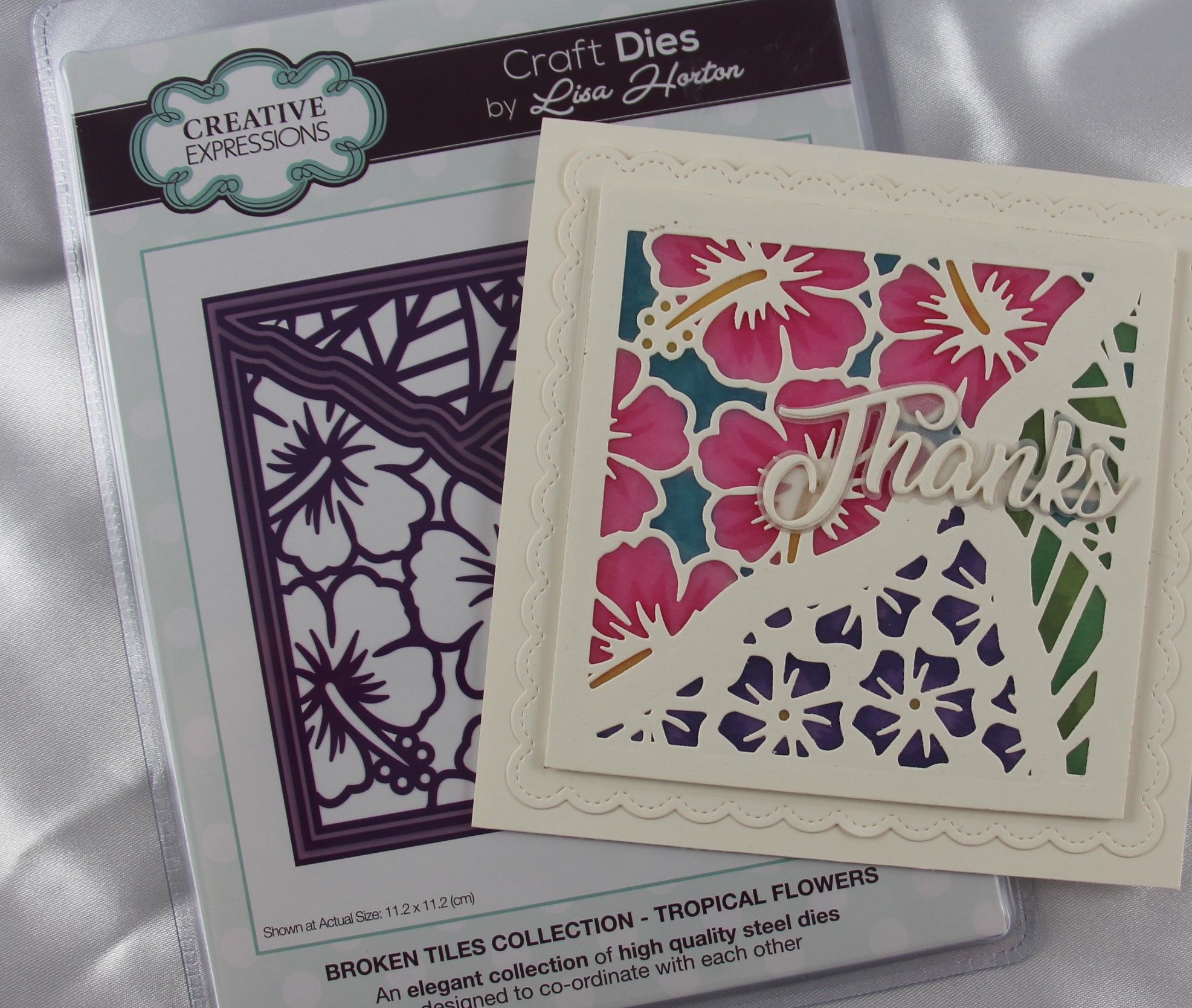 For my second sample I liked all the sections of the die set CED1070 so I went ahead and cut them out of milk white cardstock and did the same process for coloring the parchment from behind. To finish off the card I used the Scalloped Frame from the die set CEDLH1055 and attached that to a 5.5" x 5.5" card base.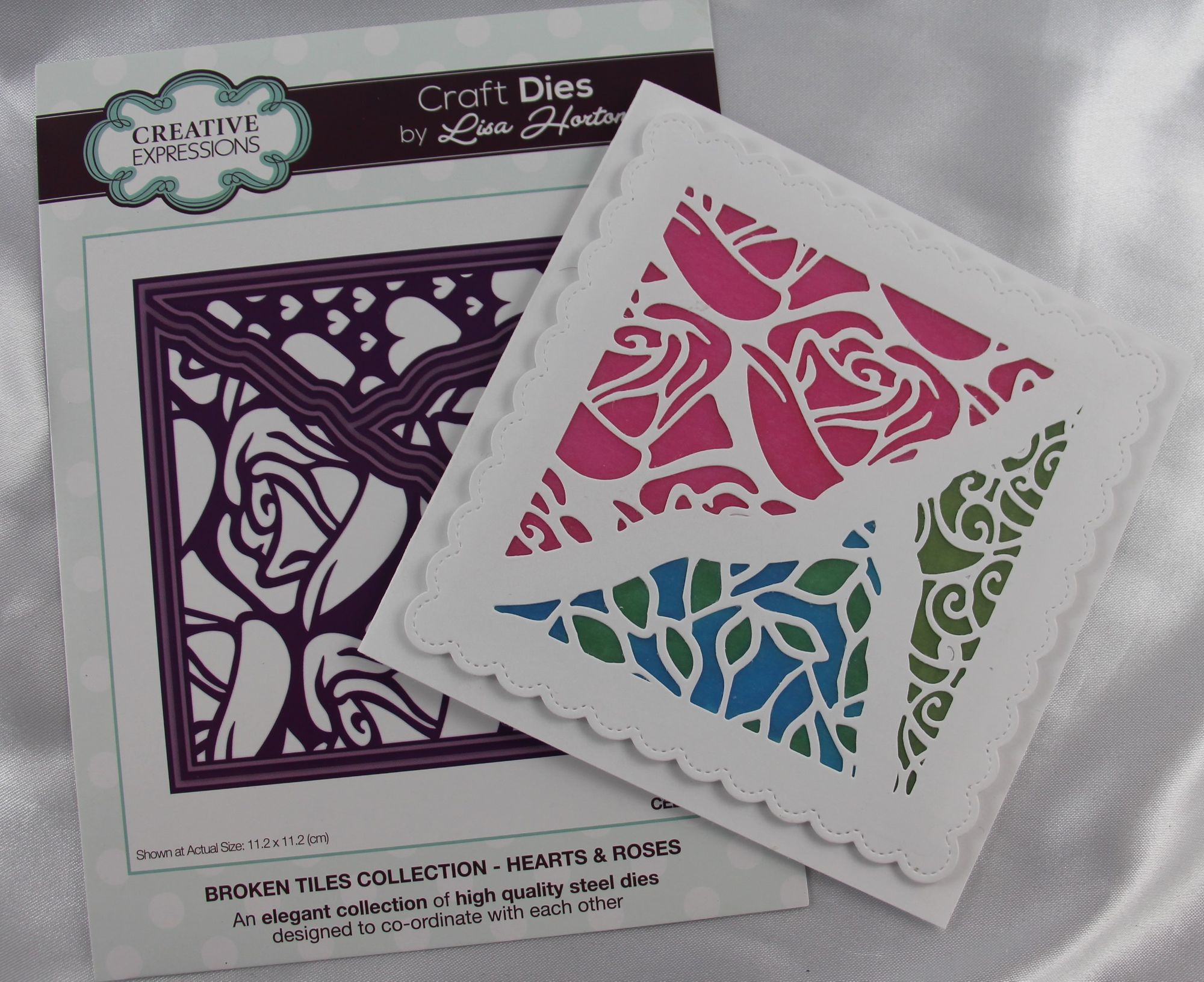 For this card I didn't want to use the hearts so I switched out one of the sections of the die set and cut out my card front. I used the same technique of coloring the parchment from behind and used 3D foam strips to attach it to my card base.
These dies are really some of my favorite dies and the possibilities are endless on the combinations you can create with them. I really hope you find some inspiration here and give these Broken Tiles Collection Dies a try.
Until Next Project
Katarina
Products used for these cards:
Broken Tiles Collection - CEDLH1057, CEDLH1058, CEDLH1071, CEDLH1055