Today we are playing with the new multifarious paper from Lavinia and putting it to the test with distress oxide inks. This paper comes in a few different sizes perfect for many different projects. The paper is 330gsm witch will take water well and it has a smooth finish. The smoothness will make for a good stamped images.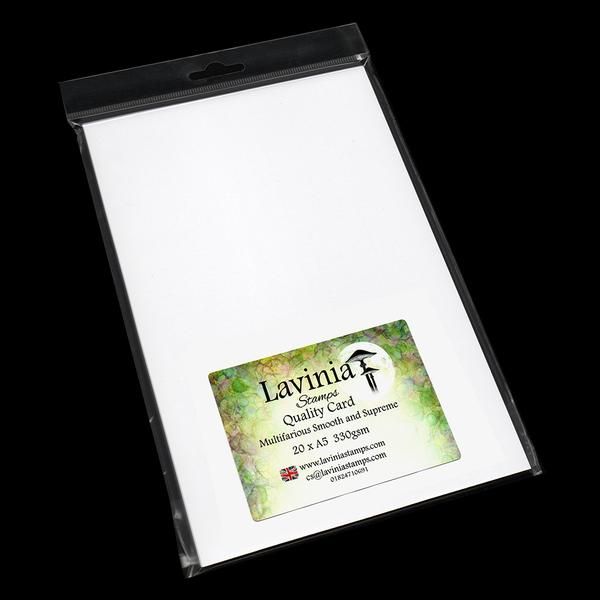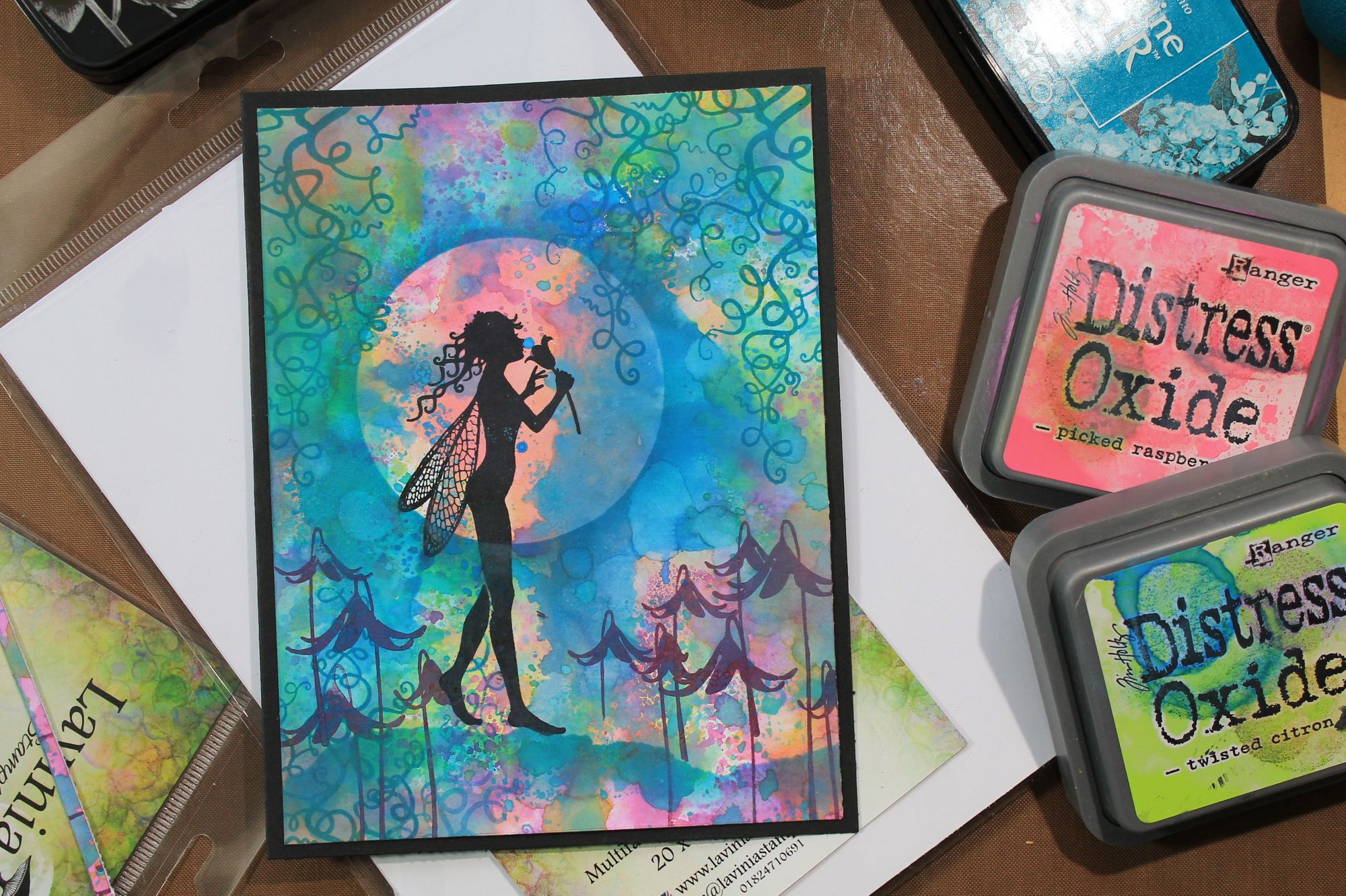 For today's card I am using the A5 size. I will trim it down to make a 5 x 6.5 " card once I am done the card front.
I'll first take some twisted citron and picked raspberry distress oxide ink and put some onto my craft mat, spritz it with water and pick up the color with my multifarious paper. Between each color application I will dry the paper with my heat tool.  The great thing about these oxide inks is that  you can layer colors on top of each other and not get that brown grey murky color.
The next colors I will use is Salty Ocean and Seedless Preserves applying it the same way. Dry again.
Peacock Feathers and Wild Honey are the next colors and while I dry there colors I will add drops of water with my finger randomly and wipe away with at paper towel some the color the water will bring up.
You can keep adding colors that you like until you get the desired background. Make sure you dry your paper off entirely before you start your stamping.
Stamp your images. I used the fairy Bria -Rose, the Whimsical Wisps and the Fairy Bells. You can use any stamp here to create the scene.
Once I have my fairy stamped I want to ground her buy using a scrap paper that I tore and adding shading to the edge. This gives the fairy some ground to stand on and not just float around.
All and all I really like this multifarious paper from Lavinia. I enjoyed the smoothness and how well it took stamps and how well it stood up well to all the water I added.
Hope you enjoyed today's blog, make sure to check back often as I have new blogs out three times a week.
Until next project, take care
Katarina
Products used :
IN THE VIDEO I ALSO USED