Kaleidoscope Mother's Day Card
This week I did some experimenting with a fun product from Creative Expressions: Cosmic Shimmer Kaleidoscope Paints. Make a beautiful card background with these cool colours.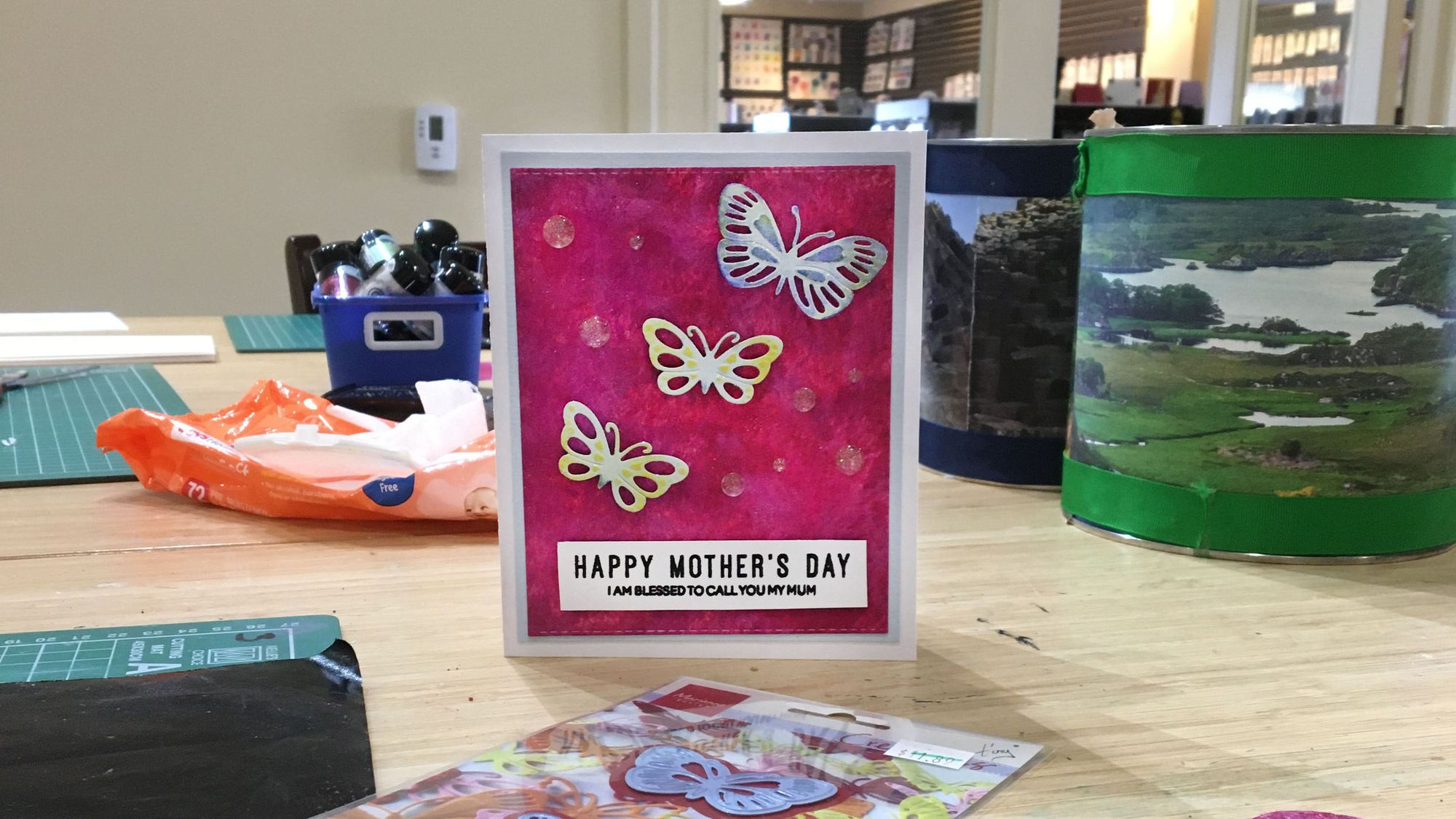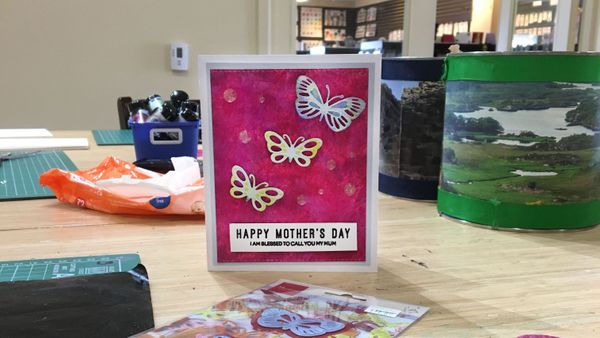 This week I did some experimenting with a fun product from Creative Expressions: Cosmic Shimmer Kaleidoscope Paints.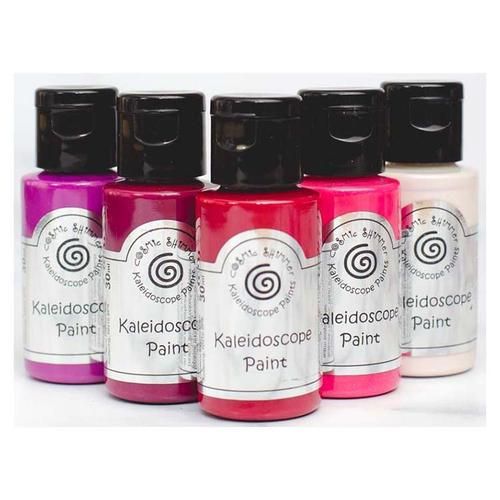 These paint sets each come with 5 bottles of coordinating colours, and there are five different sets, so you can pick your favourite. I'm a sucker for a rich pink and purple pallet, so I wanted to create a fun background using these paints.
You can mix and match the colours however you like, but I decided I wanted to use every colour. Starting with the darkest shade, I used a stencil brush in a stippling motion to add the colour randomly across some white cardstock.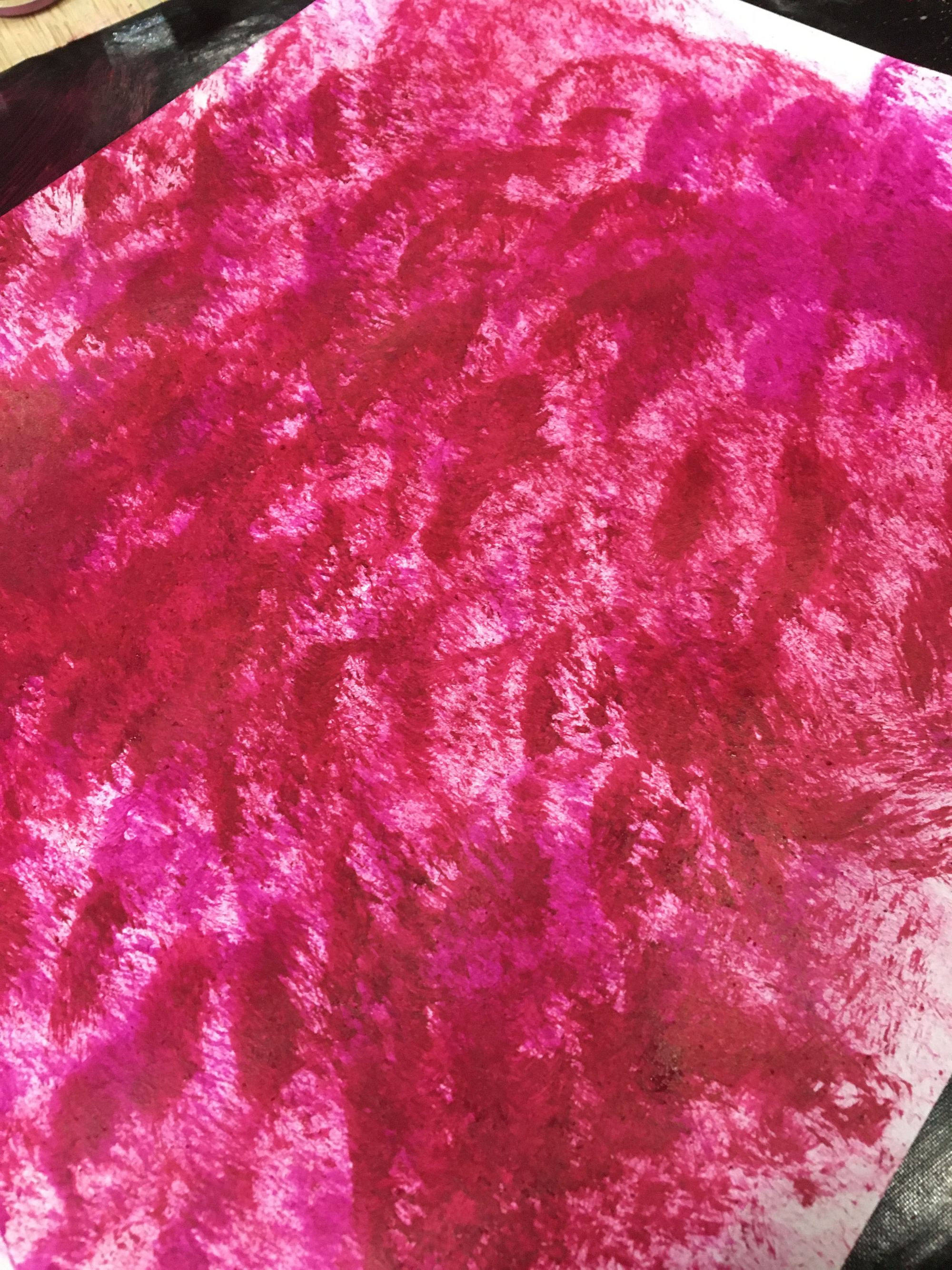 I didn't worry about covering the entire card with each colour. Instead, it's all about layering the colours and allowing the different shades to show through.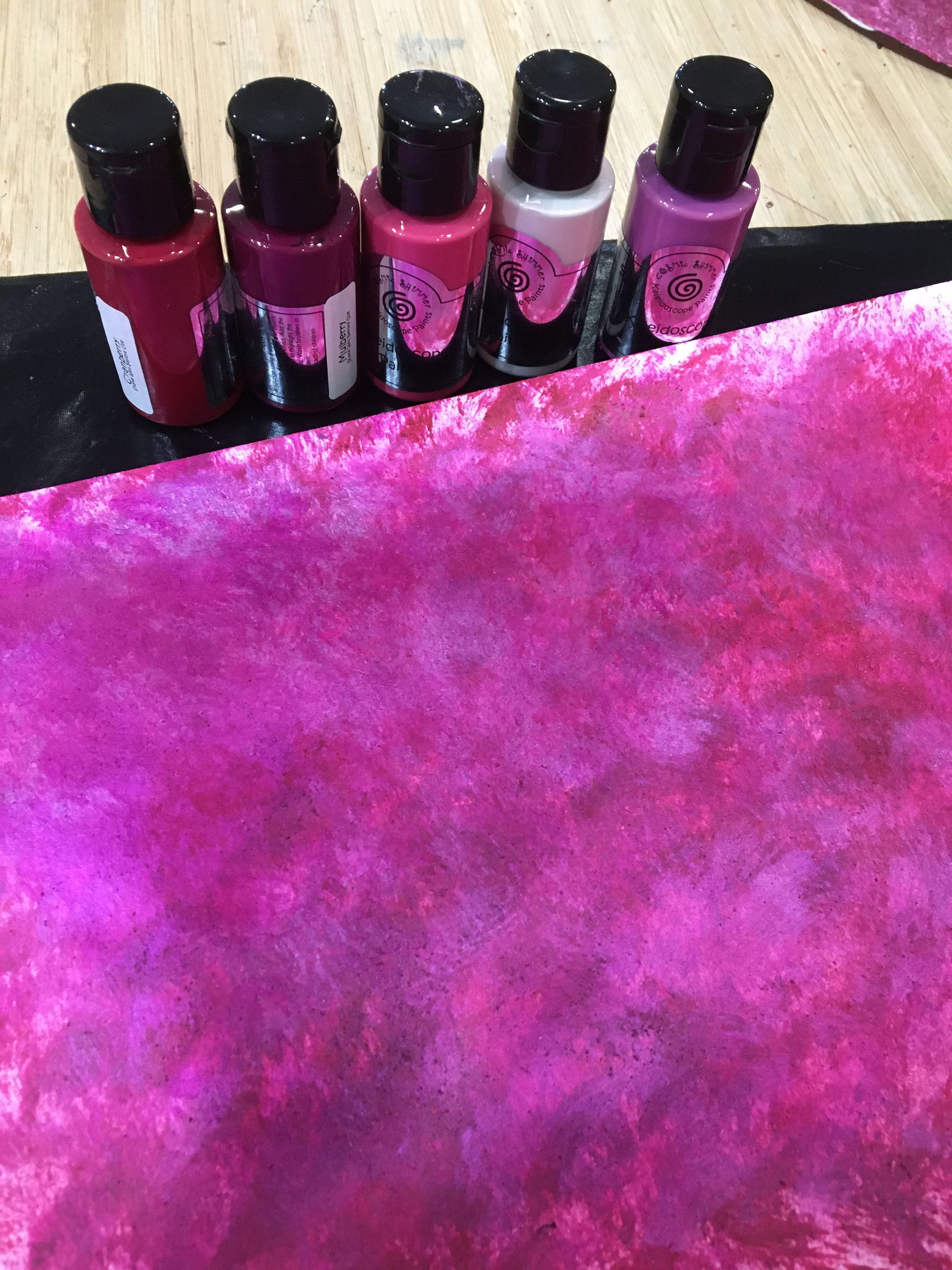 The paints include some fine grit, which creates texture on the card and makes the background even more interesting. The final layer (the lightest one) is a highlighter filled with mica, so when you dab it on you will see a pearly finish that shimmers beautifully in the light.
I chose to cover an entire A4 sheet with the paints, and then I used a frame die to cut out two pieces that can be used as backgrounds for cards. There are even some bits leftover that can be used to cut small elements for cards.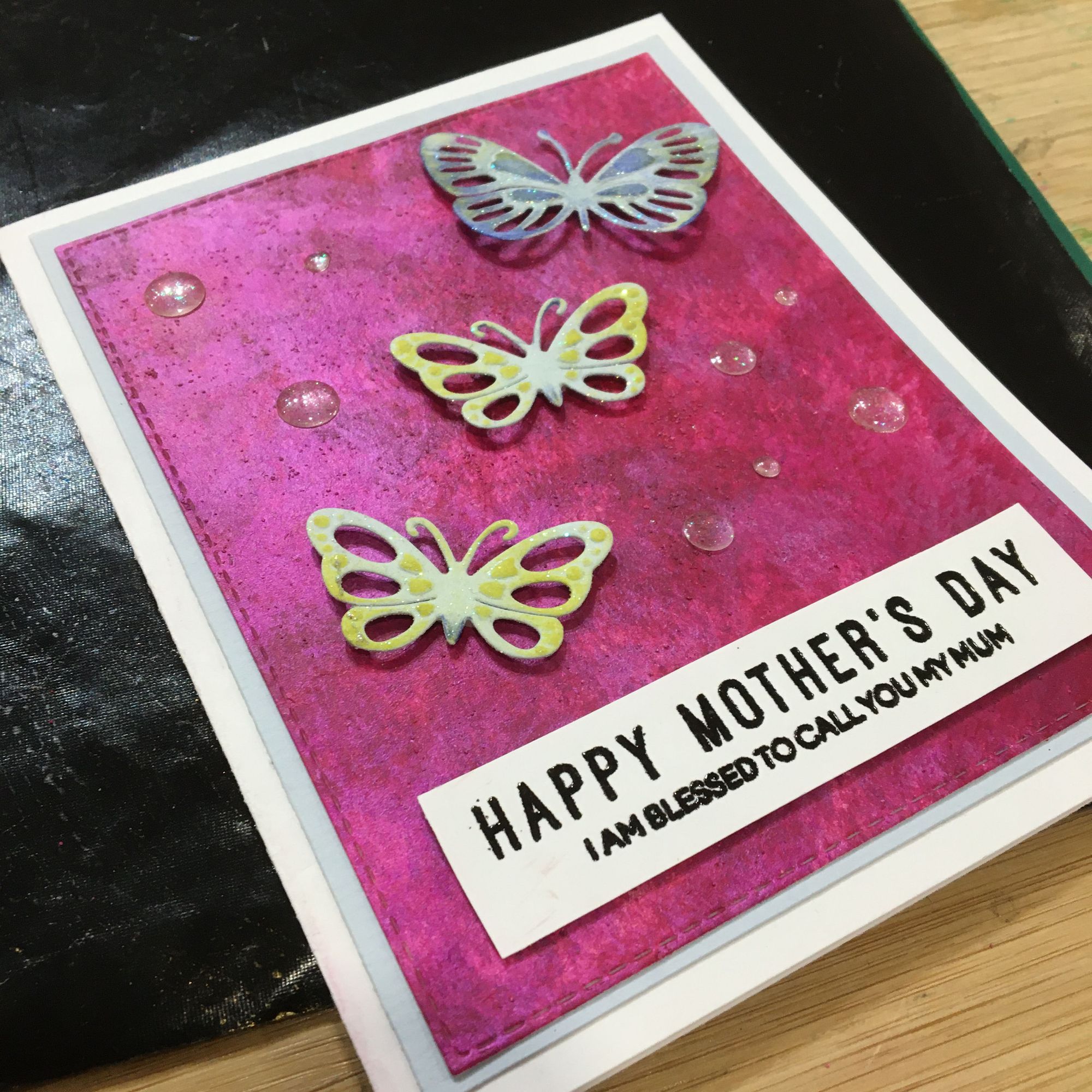 To make the card I cut and embossed butterflies from the Marianne Design Tiny's Butterflies 2 die set (link below). They are cut from light blue cardstock, then inked using Tsukineko Brilliance ink pads in Sunflower Yellow and Mediterranean Blue. The finished butterflies looked a bit dull next to the background, so I added some sparkle to them using Cosmic Shimmer Glitter Kiss in Frosty Sparkle. I used foam tabs to attach them to the card.
The stamped sentiment is heat embossed with Cosmic Shimmer Detail Embossing Powder in Black. The sentiment comes from a new stamp set that we just introduced here: Heffy Doodle Special Day Sentiment Duos. I used a foam tape to bump up the sentiment for a bit of depth.
I layered my background onto light blue cardstock, then a white card and finished it off with some enamel dew drops from Marianne Design.
I still have another background to use, so keep following our social media to see if it pops up in another card!
Have you tried Kaleidoscopes paints yet? Let us know what you think in the comments below!
Items used in this card: