Hi there and welcome back to our blog. Today's blog is about the fun cards you can make with summer time themed die sets. I'll feature the Flamingo die set form Marianne Design in my cards today. I was inspired by some of the nice weather we've been getting way up north, and I wanted to keep the good feeling going with some bright and fun cards that I designed for friends who go south for the winter.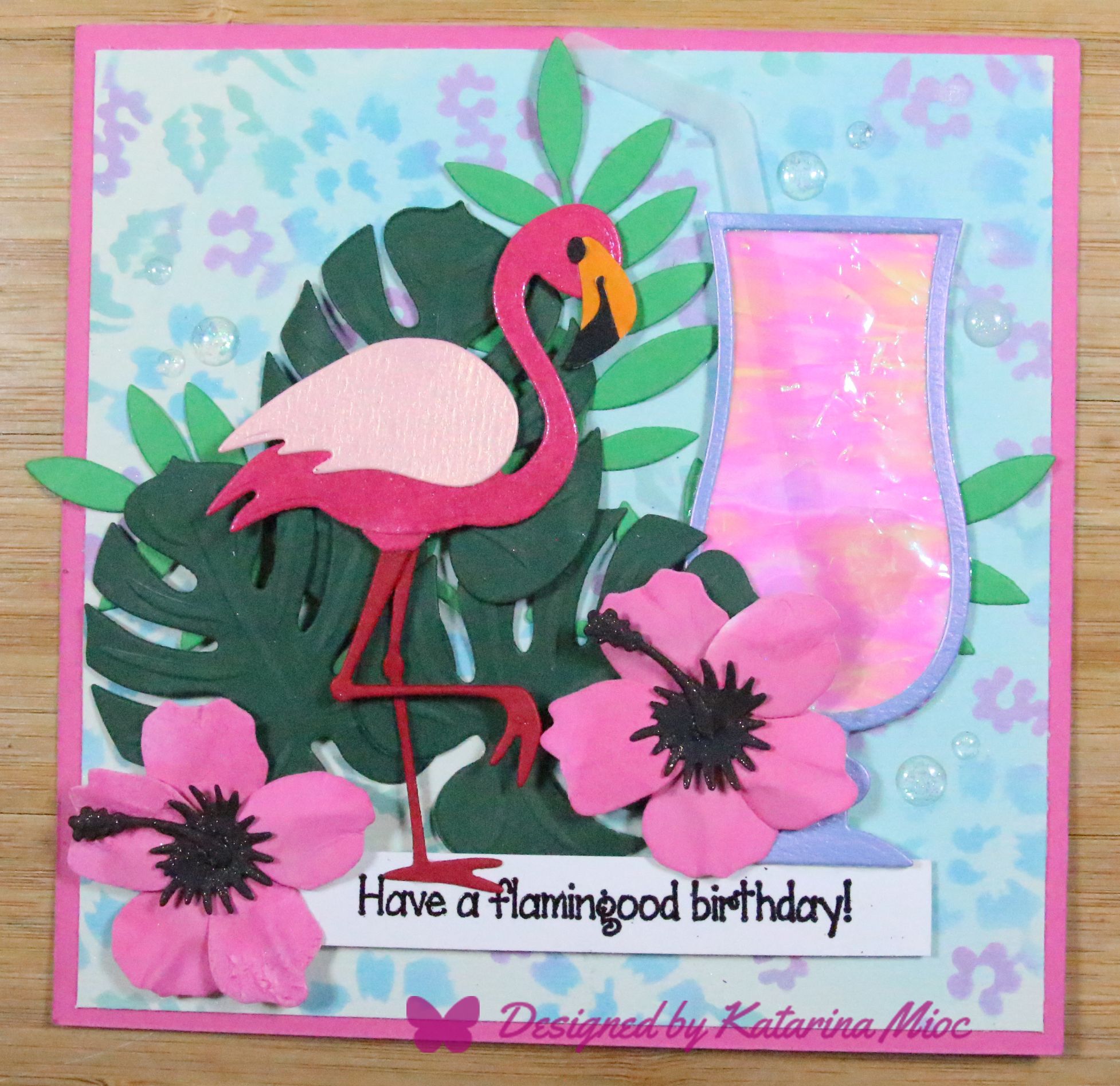 I recently was using the new Cosmic Shimmer Opal Polishes and had some scrap paper left over from another project I was working on and the Pink Thistle Opal Polish really caught my eye. I though to myself this would be a great color for a flamingo!
I began by cutting out my flamingos and assembling them. I wanted the flamingo to be the main image in my cards so that's why I started there. I coloured the flower and the sun using distress oxide inks, Squeezed Lemonade for the sun and the flower as well Carved Pumpkin for the flower and Picked Raspberry for the pink flowers. I also used the distress oxide inks for the background along with the Frantic Stamper Stencil Vintage Floral.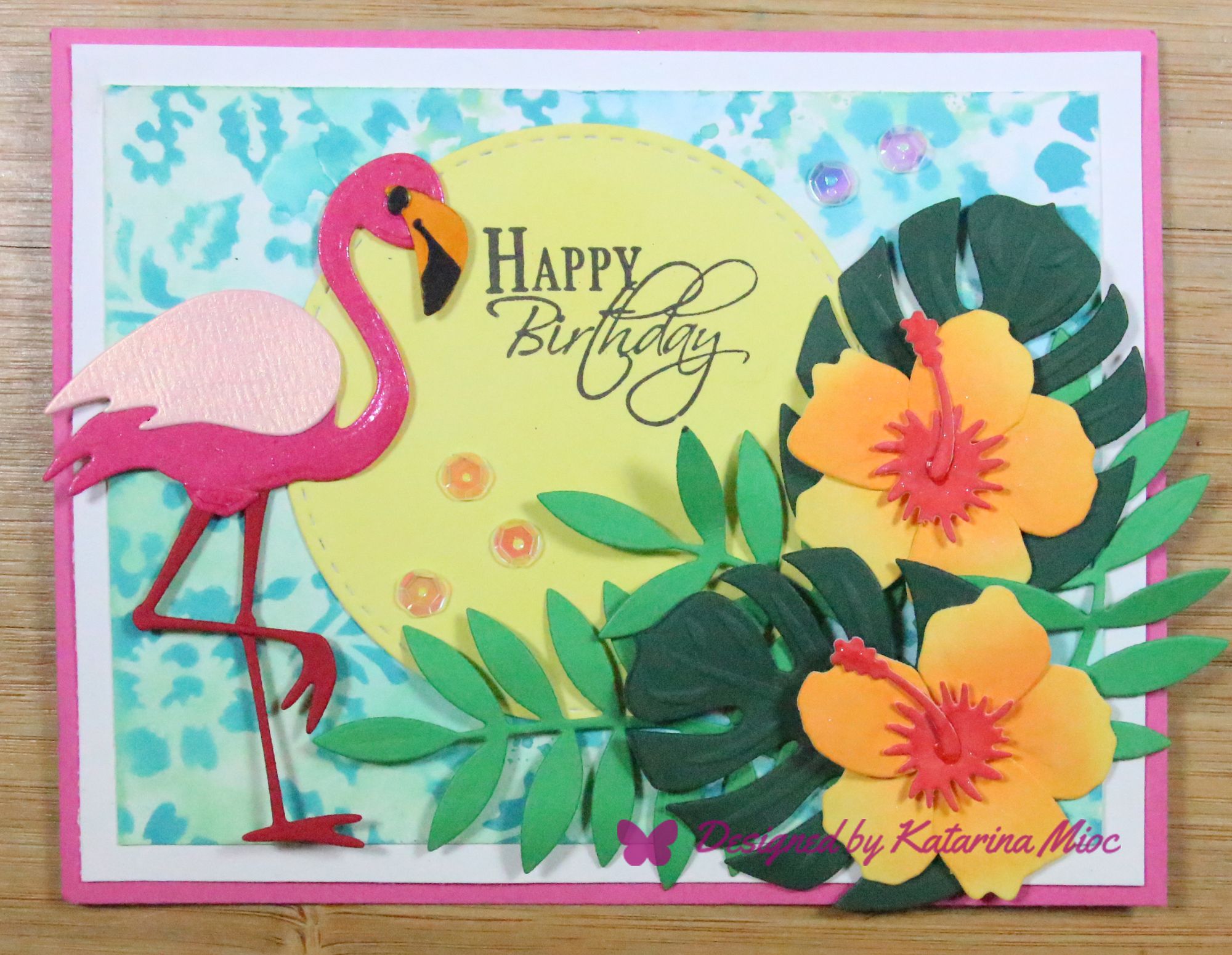 Once you have all your pieces cut out it's a good idea to lay your card or cards out and play with the arrangement of them to get a layout you like.  I wanted to add a cocktail to one of my cards so I pulled out the Necessities Collection Cocktail Glasses Die from Creative Expressions and the cocktail glass fit perfectly. I used a piece of scrap shiny paper I had in my stash to fill the glass to make it appear like a full glass, and parchment paper to make the straw as well as the ice in the glass that you can't really see. When you decide, take a picture of it so you have a referance and begin to glue or tape everything down.I also used wink of stella in clear to add some much needed sparkle to the cards.
The sun card is a 5 x 6.5 card base and the other card is a 5.5 x 5.5 card base. I trimmed the backgounds down to leave a boarder around it and on the sun card I added another layer between the background and the pink paper just to add more interest.
I hope you enjoy these cards and are inspired to create some of your own flamingo cards.
Until next project
Katarina
Products I used:
Flamingo Birthday Stamp - FRAS105
Vintage Floral Stencil - FRASTN001
Cosmic Shimmer Opal Polish - Pink Thistle