Father's Day Card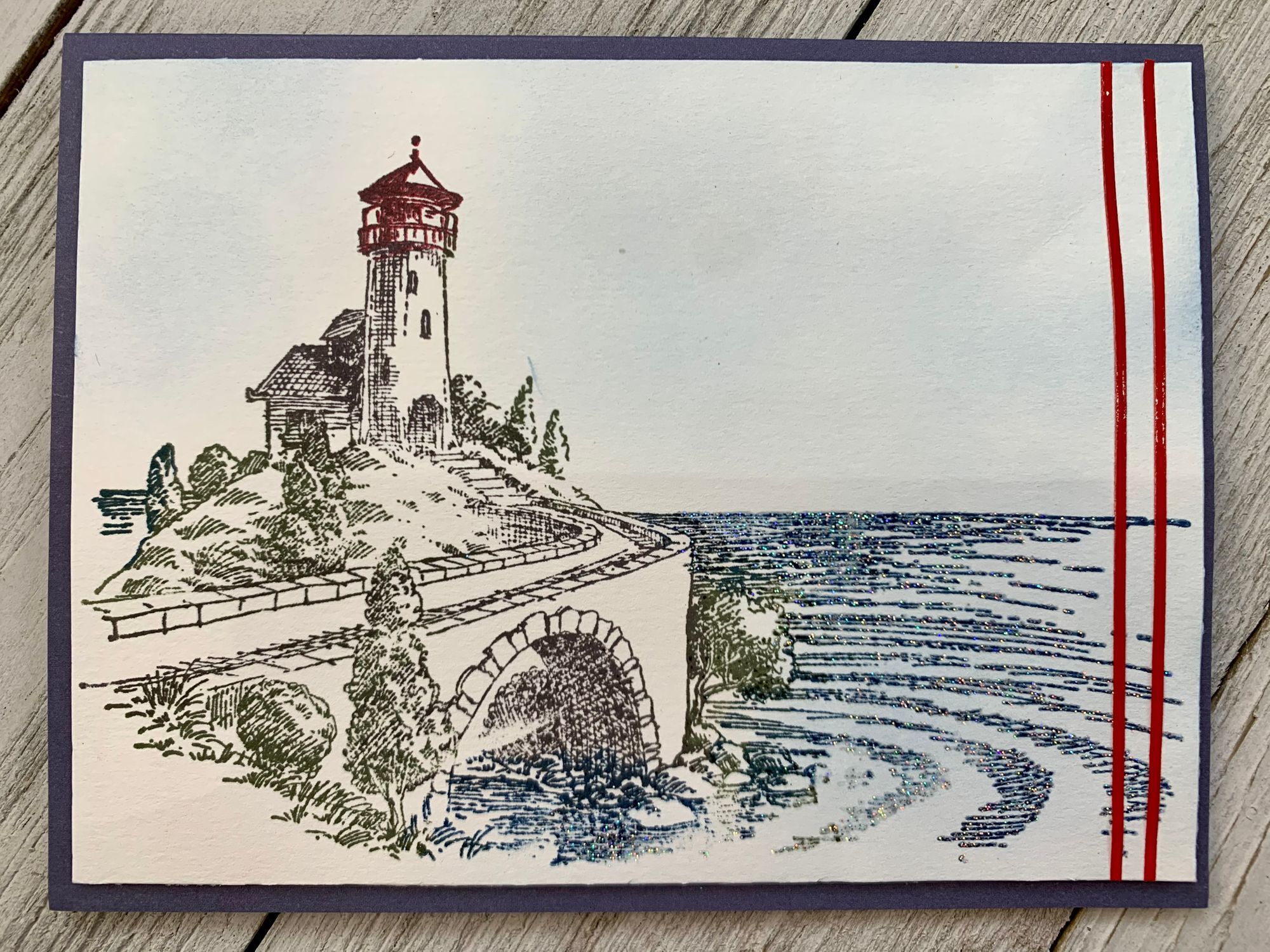 A fun father's day inspired card made during our facebook live! We had so much fun using the new Nellie's Choice Lighthouse stamp. This card can be easily changed to fit any occassion. You can add any sentiment you wish or leave it as it is. Stamp yours with any colour or you can even use alcohol markers.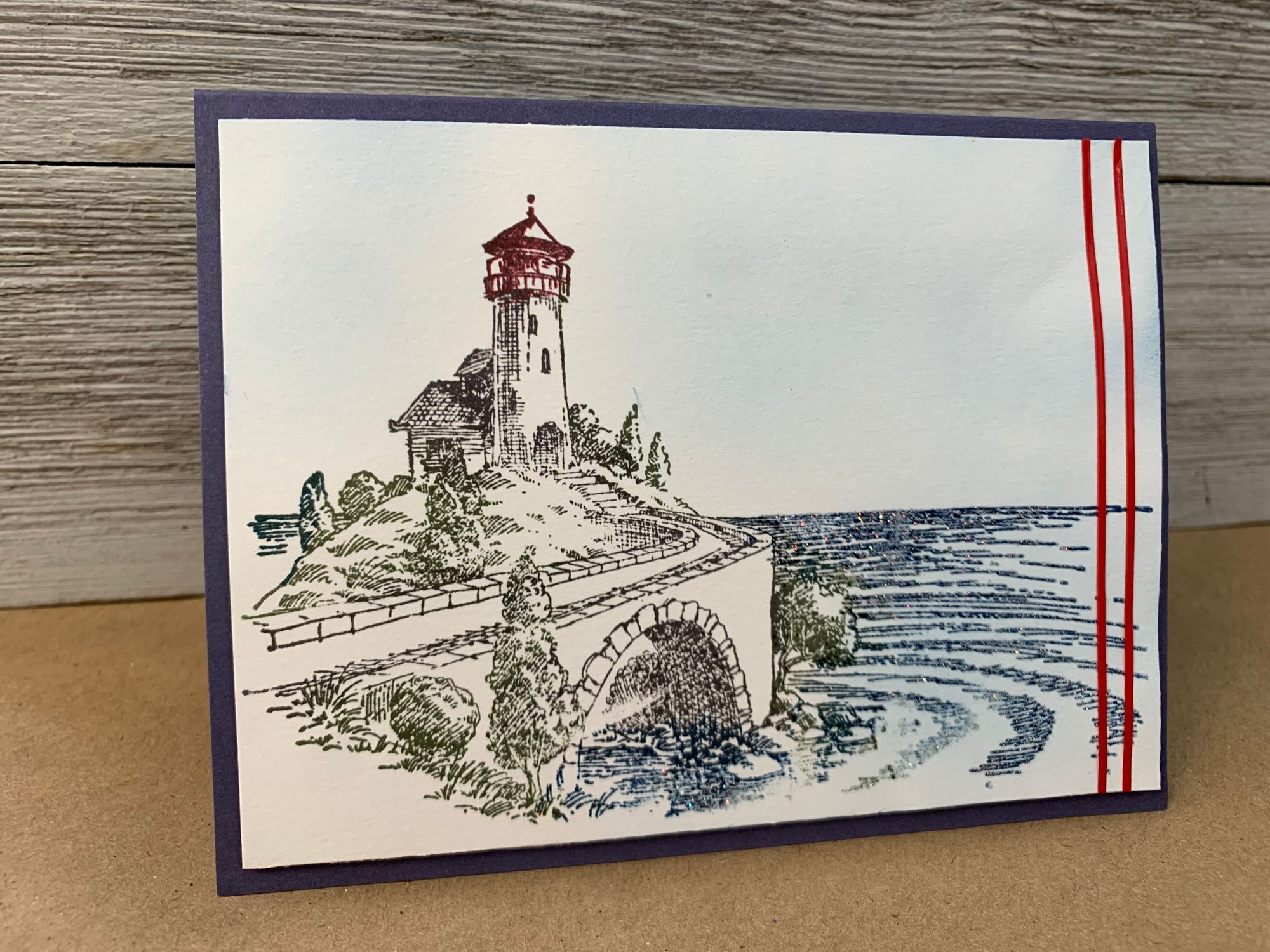 Card Instructions:
Trim blue card stock to 5 1/2" by 4 1/8"
Trim stamping paper to 4 1/4" by 3 7/8"
Use a stamping buddie to apply your ink pad colours to the stamp. Apply nautical blue to the water section on the stamp, add espresso truffle to the bridge, olive grove to the greenery, and morocco to the top of the lighthouse.
After youre done stamping, lightly dab your ergonomic blending brush on the nautical blue ink pad and lighly blend into the sky of you stamped paper and then fill in the water section.
Put your card back on the stamping buddie. Take your VersaMark pad and apply it to the area where the water is on the stamp.
Add some sparkle embossing powder in colour Clear Mirage to the ripples in the water and tap off the extra.
Use your anti-static tool to take off excess powder.
Use your heat tool to finish off the embossing powder to make your water come to life.
To tie in the red from the lighthouse, add 2 red border stickers vertically along the right side of your card.
Mount the stamped piece of paper to the blue card stock with foam tape to make it pop. Make sure to add a strip to the centre to give it more structure.
Video Tutorial Link: https://fb.watch/5AQ2qy6kCo/
Products Used In Card: