How to Use Your Large Stamps
Hello and welcome back my friends. Large background stamps, so many of us have these in our stash, and they are a great way to make many cards quickly, but they can also be intimidating to say the least.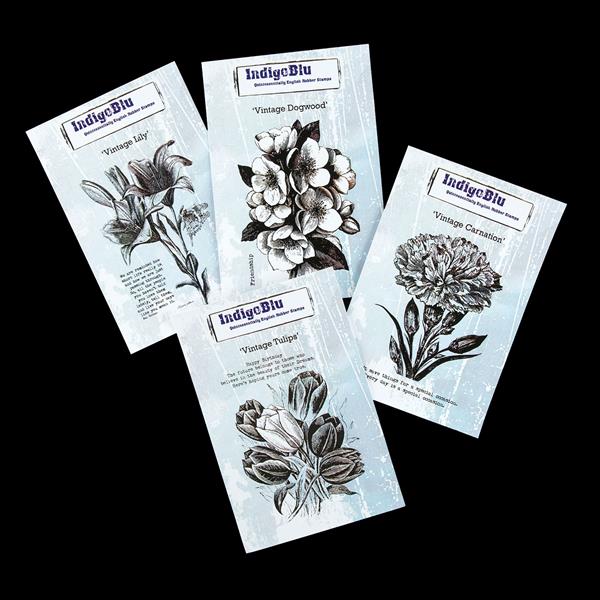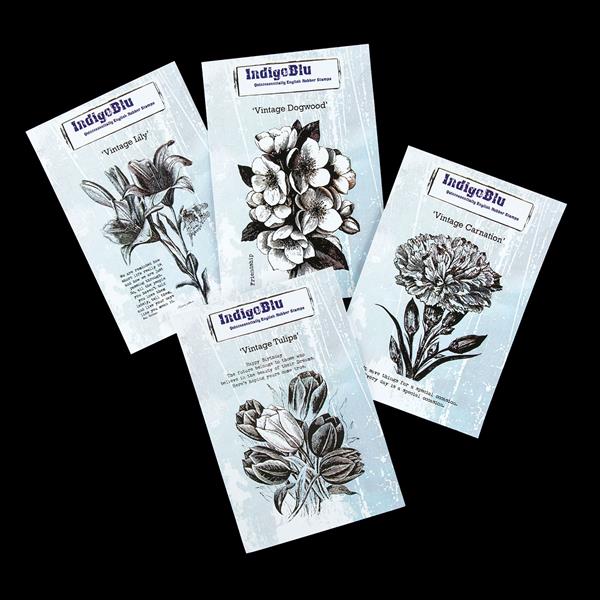 Hello and welcome back my friends.  Large background stamps, so many of us have these in our stash, and they are a great way to make many cards quickly, but they can also be intimidating to say the least. In today's blog I want to show you a couple of different ways I like to use my large stamps.
I chose a new stamp from IndigoBlu, Vintage Dogwood. This stamp is large, it measures approximately 3.5" x 5". Large enough to cover most of the 4 1/4" x 5" cards I like to make. This stamp is a detailed stamp of a arrangement of Dogwood Flowers and I think would be perfect for many occasions. Birthday, Thinking of you, Sympathy.. you name it it works.
Let's get stared with our first technique. Using your large stamp as a layering stamp. For this sample I used VersaFine Claire Ink in Charming Pink and the second color is Purple Delight. I began by stamping the whole image with the pink color and then I want in with the purple and just highlighted the edges of the stamp to give that layered look. When I add the purple I take a cloth and dab the edges of the color on the stamp so that when you stamp it there are not dark solid lines, more like a gradual blend. You can repeat this part until you have a blend in color instead of solid distinctions between colors.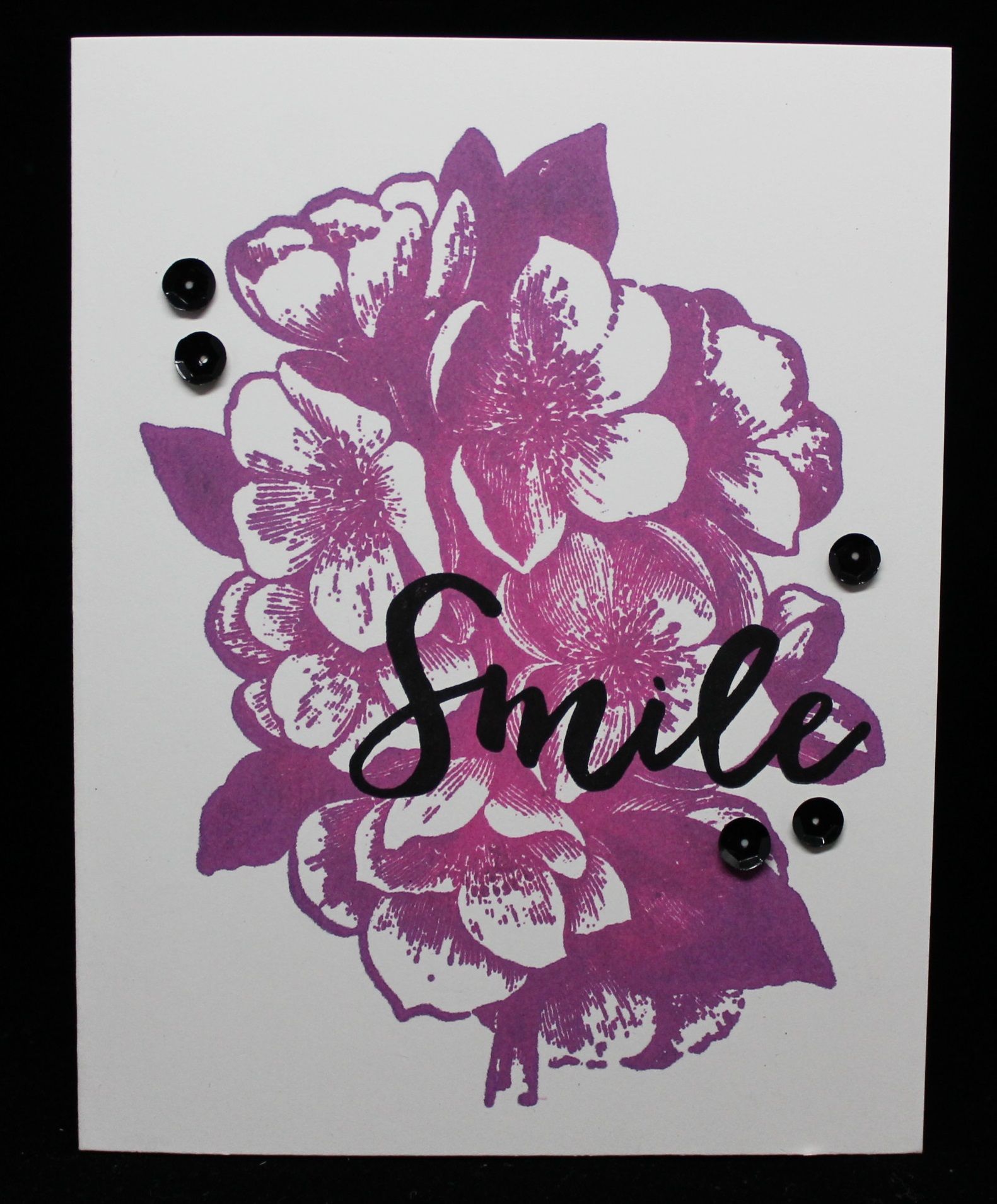 The second technique is using your large stamp to create a background for the main stamp. Begin by stamping your image with a solid color and before you stamp it spritz it with one spritz of water, then stamp. This should give you a more watercolor look, not detailed. Once dry stamp the image again using a black or grey ink. When you do this you can see the color behind the dark stamp and this gives the illusion of a second background stamp. For this sample I used IZINK Dye Ink because it reacts with water and give that watercolor look I wanted. I then used VersaFine Clair Nocutrne Ink as the top layer stamp.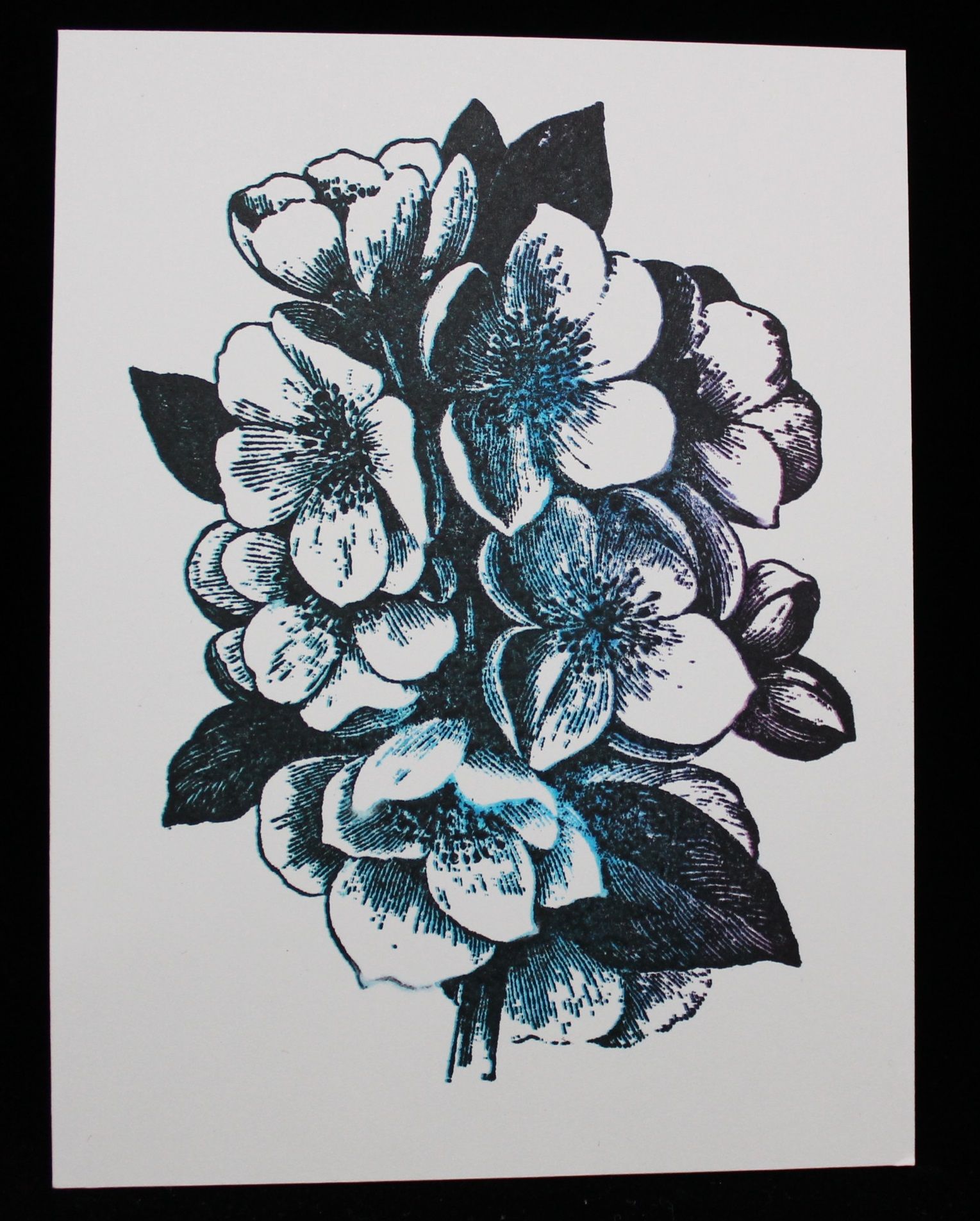 The third option for large stamps is multi color stamping. Making your stamp a few different shade of color will give the stamp a whole new look and with that a whole new set of card ideas. For this sample I used IZINK dye inks because I find the blend together well. For the first card I used the following colors: Aurora, Miel and Grenadine. I began by stamping the Aurora ink first and went on an angle to give it interest. I then stamped with the miel color and overlapped a bit where the aurora ink was on my stamp, no need to clean your stamp between colors if you don't want to, most of the ink stays on the paper. Before I stamp down the second color I use a cloth to soften the edges of the second and first colors. By tapping off a bit of the second color I will get a more blended look. I then went in with the third color, grenadine,  and repeated the process when I blot off some the ink between the second and third color before I stamp it down.  The second sample I used Ocean, Mer du Sud and Cassis Dye Ink to create this three toned stamped image.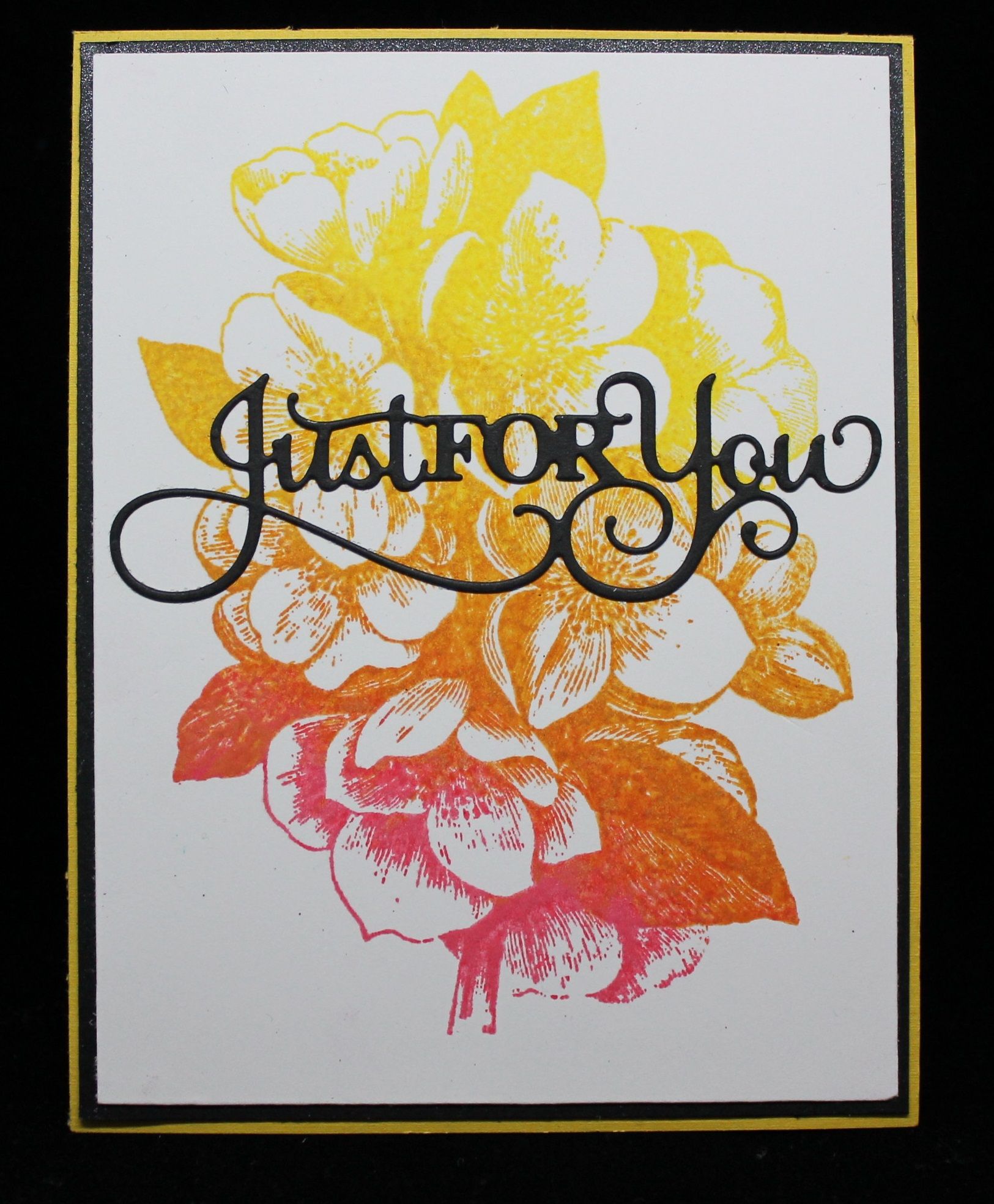 The final technique is heat embossing. Now there are endless possibilities using heat embossing because there a hundreds of embossing powders out there on the market today. For my samples I want basic and used detailed black embossing powder as well as Electric Blue and the third one is done with clear embossing powder. You can heat set this stamp with clear embossing powder and do the resist technique. This technique includes dye ink again and a brush to apply the color. I simply rubbed some of my ink onto my craft mat added water and quickly swiped back and forth over the clear embossed image. The embossing will resist the water ink and only background will be colored. Give it a try it's fun.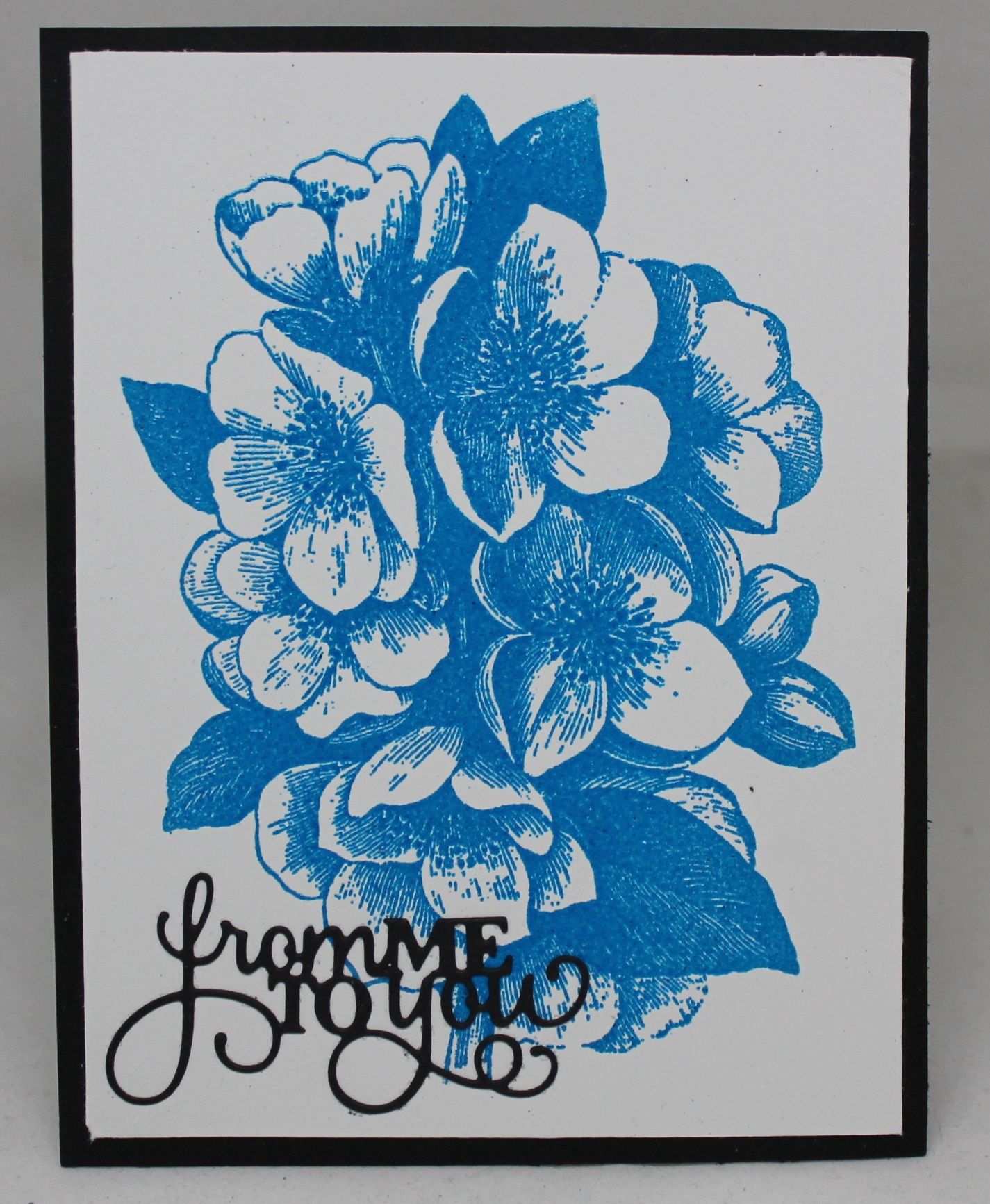 Large stamps are sometimes intimidating but try using any of these techniques to help you get started and you'll be inspired soon to create something new and exciting. I really hope this helps inspire you to try and use your large stamps in a new way.
Until next Project
Katarina
Products Used :
IndigoBlu Vintage Dogwood Stamp - IND0588