It's been a while but I did make a few scrapbooks long ago, and today I'm back at it. In Dublin, Ireland there is the Academy of Scrapbooking and Arts, where they are trying to bring together scrapbookers all over the world.
Recently they decided to hold a contest and The Scrapbooking World Championship is an event that gathers scrappers from all around the world. For the first time a global event that involves enthusiasts practitioners, retailers and the creative industries.
With Ecstasy Crafts as my sponsor I decided to give this a try. A bit out of my regular card making designs, this scrapbook contest really challenged me. So I am writing this blog to let you in on my personal experience creating this page.
When I was first reading about this contest I had so many subjects for my page running thru my head, from special occasions to my dog to my family, so many choices to scrap about, this was by far my biggest challenge of this competition to choose a topic.
I decided to do a page about a special place that my partner and I frequent often. We are both outdoor enthusiasts and having a chocolate lab really brings out the outdoors in us.
My first step was to research other scrapbook pages and get an idea of how things are laid out. With in a few minuets I had a layout in mind and took to sketching out what I had imagined in my mind. For me this is where I always begin weather it be a card a mixed media piece or I guess a scrapbook page.
Since I am fortunate enough to work at Ecstasy Crafts and have access to hundreds of supplies to make my creation come to life, it was easy for me to browse for the exact tree or the mountain or frame that I imagined.
The first thing i did was use this new Marianne Design Mask Karin's Basic Shape: Circle to draw out the template for my background. I wanted the main shape to be circle and this as the largest circle I could find. I traced out the circle and cut it out by hand.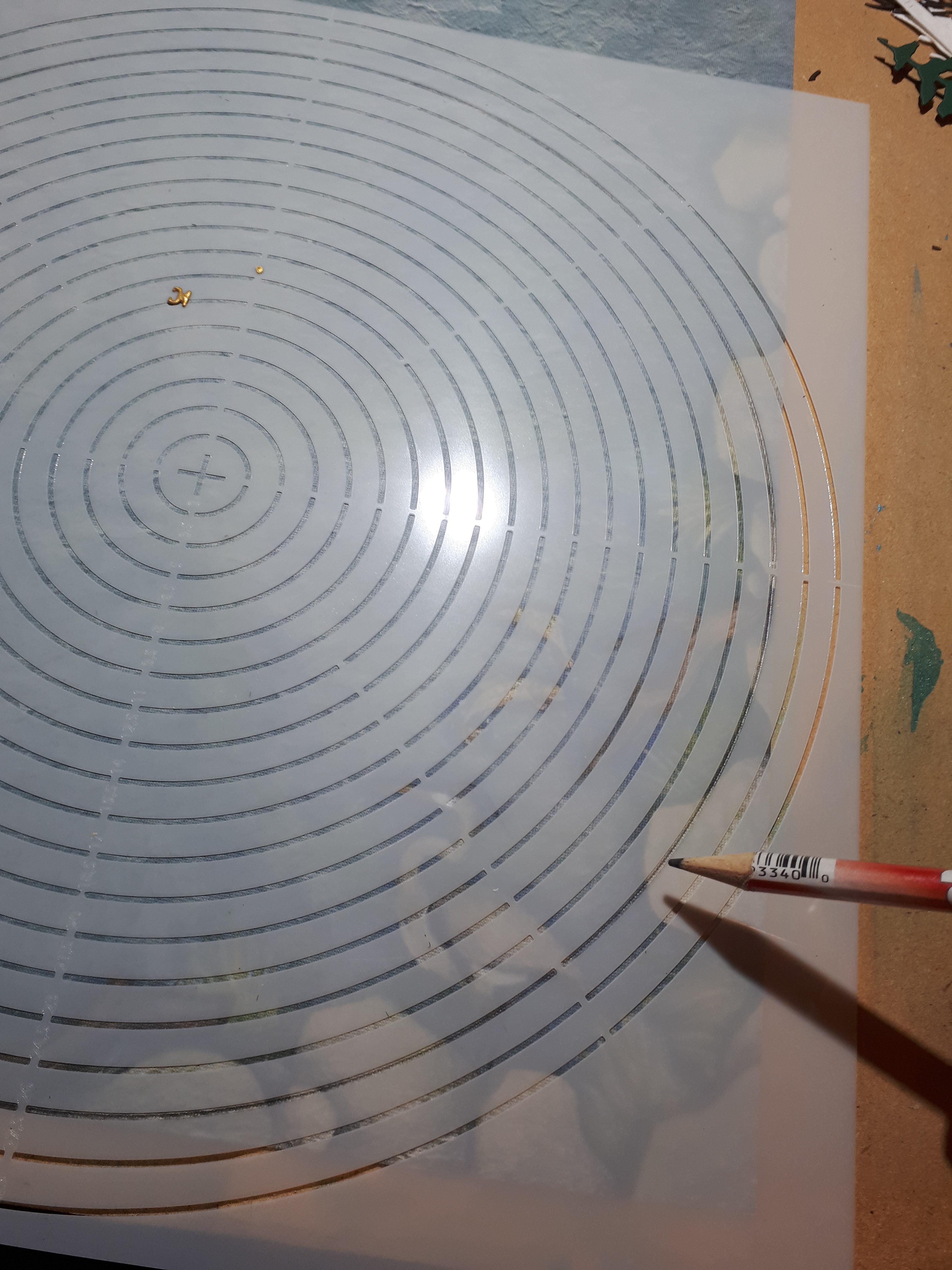 Next I cut out all the components for my design. Including trees, leaves, hills mushrooms, words and so forth. Once I had the circles cut out I began to cut out the other components that I wanted in my scrapbook page and started arranging them out onto my background.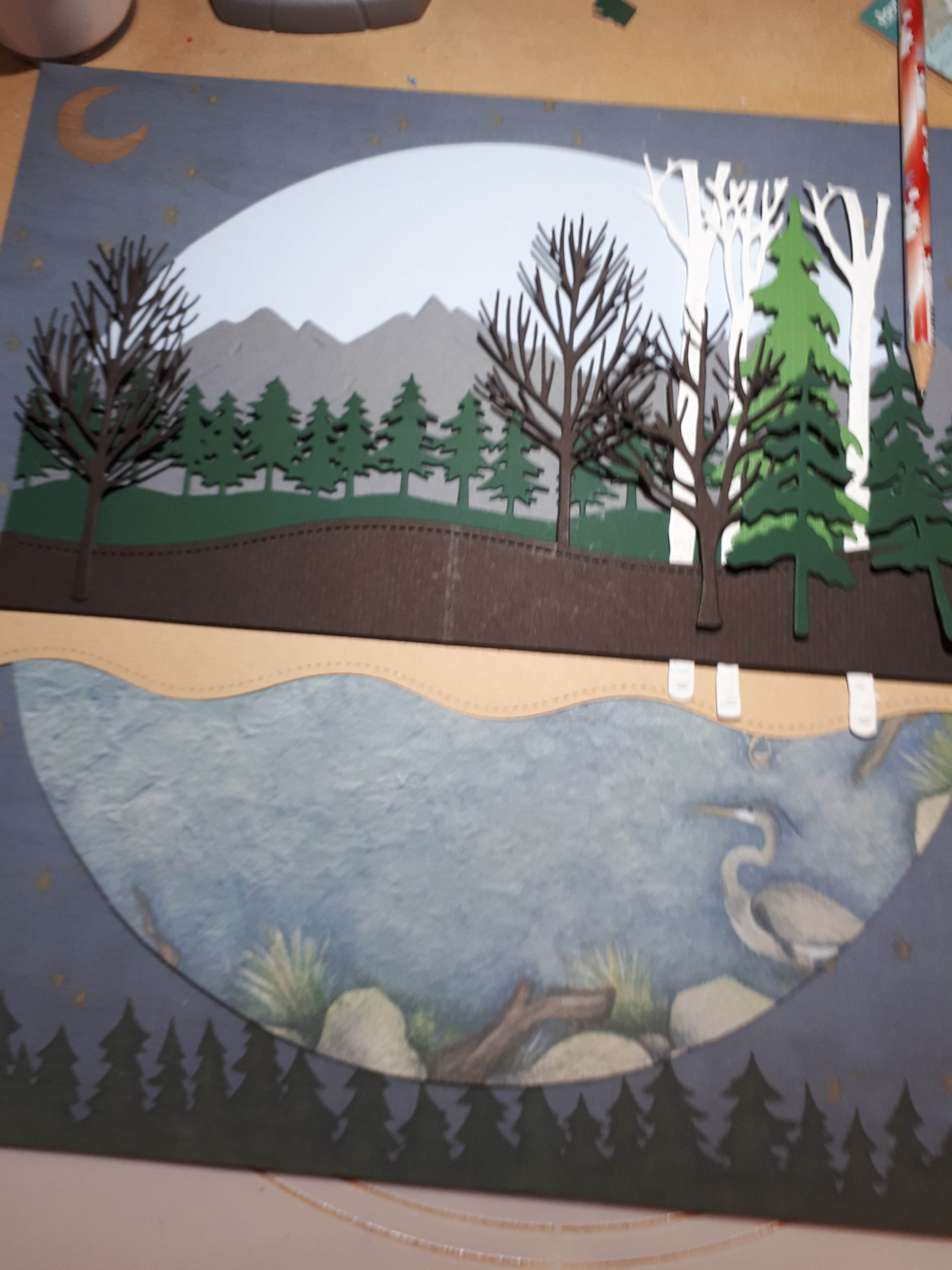 As i cut out more and more details for my page I laid it all out and decided where I wanted things to go. As you see the layout is very similar to my first sketch but not at the same time.
At this stage I am so undecided and still have many components to add or take away but this is were I'm at today. And so far I think this is looking quite good in my mind!
I still want to add dimension, texture and obviously a story to this page. These components are still to come. A bit out of my comfort zone designing a scrapbook page but as I go along I'm realizing that the process is much the same as designing a card.
I hope you'll check back to see my progress on this project of mine. This is an exciting challenge for me and I'm excited to see how this turns out.
Until next stage of this project...
Katarina