In Dublin, Ireland there is the Academy of Scrapbooking and Arts, where they are trying to bring together scrapbookers all over the world. Recently they decided to hold a contest and The Scrapbooking World Championship is an event that gathers scrappers from all around the world. For the first time a global event that involves enthusiasts practitioners, retailers and the creative industries.
I decided to do a page about a special place that my husband and I frequent often. Starting with some research on how others laid out their page an idea quickly came to mind and I took to sketching out what I had imagined in my mind.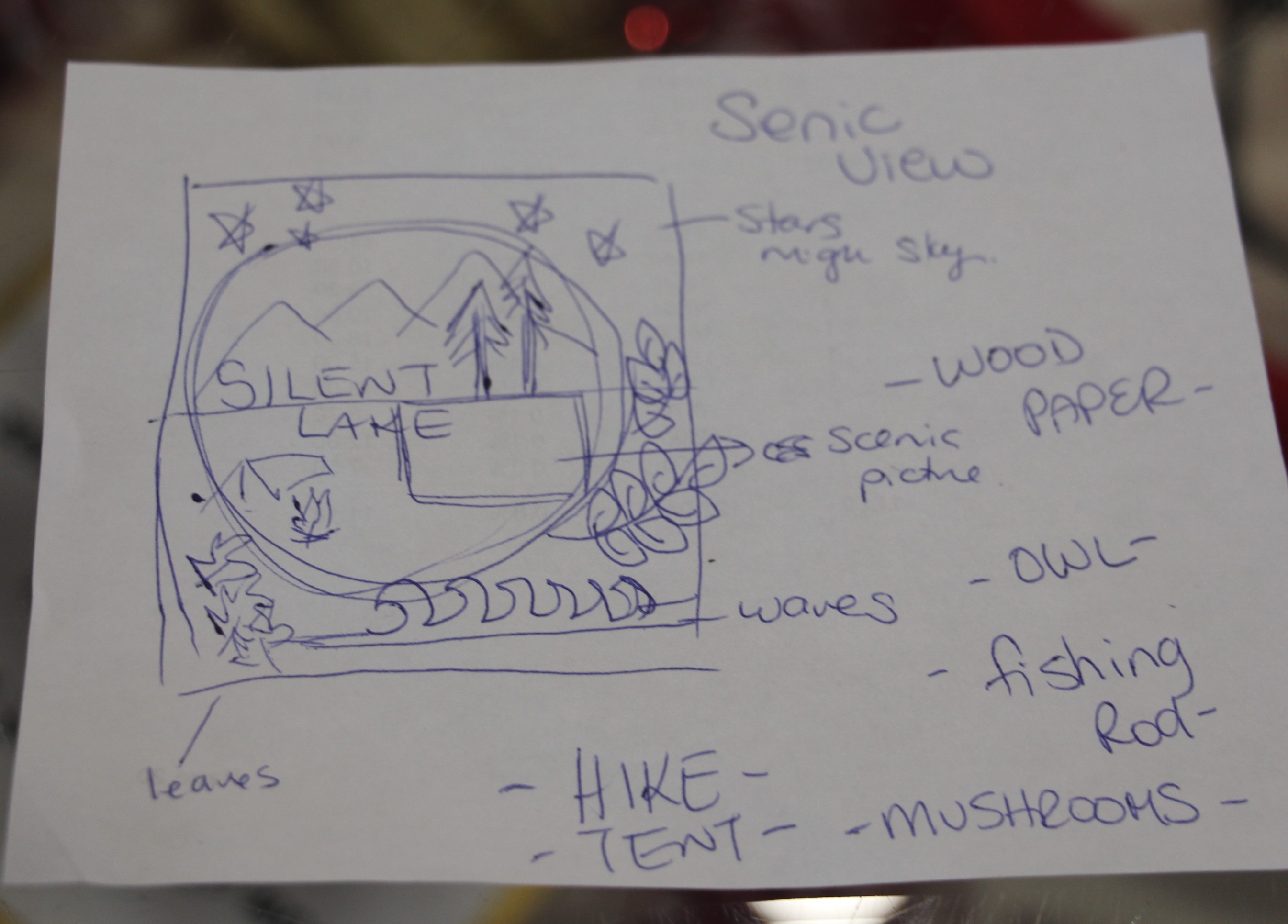 For me, quickly sketching out my idea is where I always begin weather it be a card a mixed media piece or I guess a scrapbook page.
After arranging and re-arranging many times I finally found a layout I was quite happy with. I did take away some components that I originally had for the piece because it just seemed to busy for the eye. I also wanted to add some pictures that I took at the park, so the layout changed to fit them in as well.
This is a (blurry) picture of the page before I took some of the components out and added the pictures.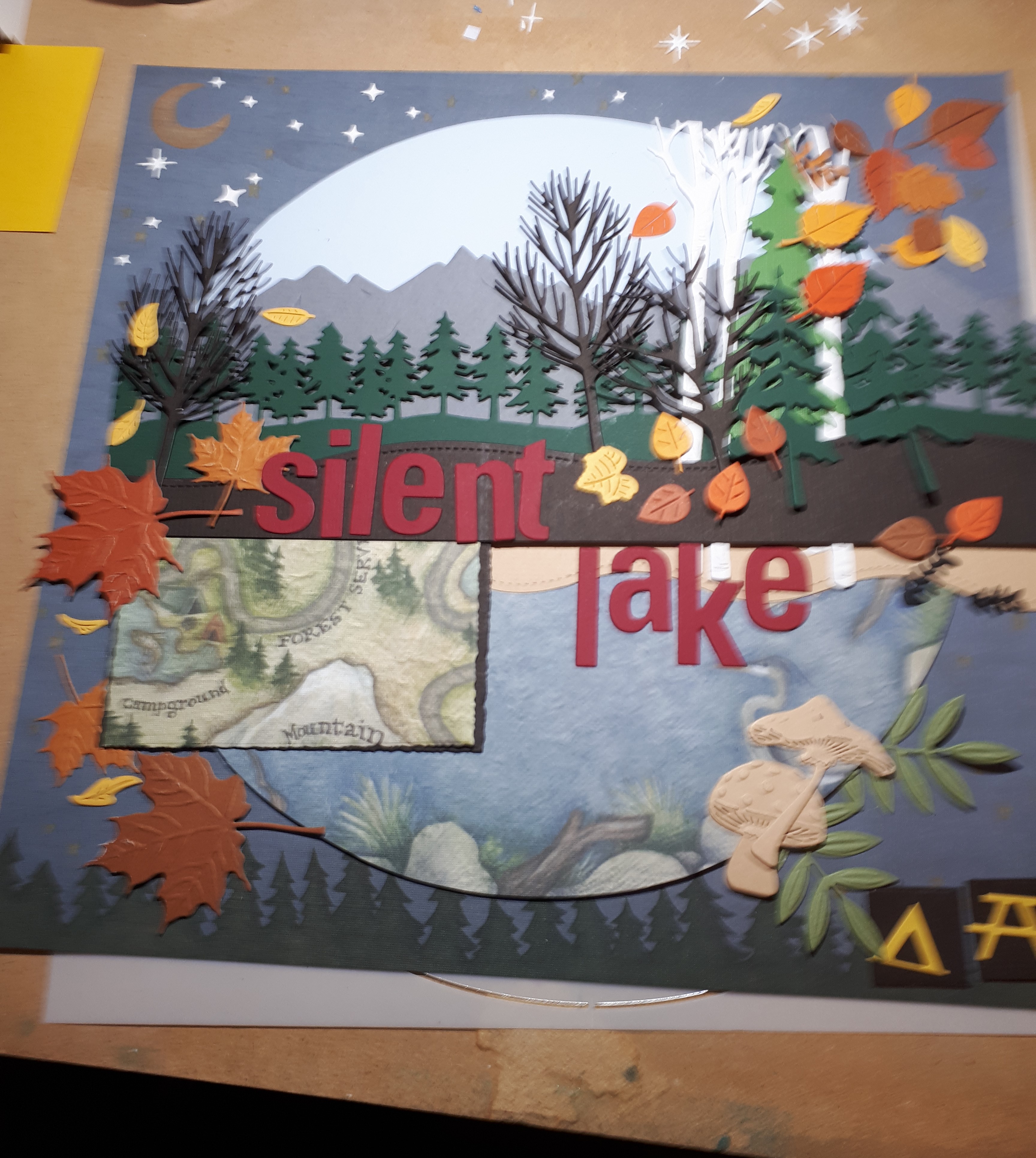 This is a picture of the finished scrapbook page. Thanks to Sara the image is clear and crisp, she's the best!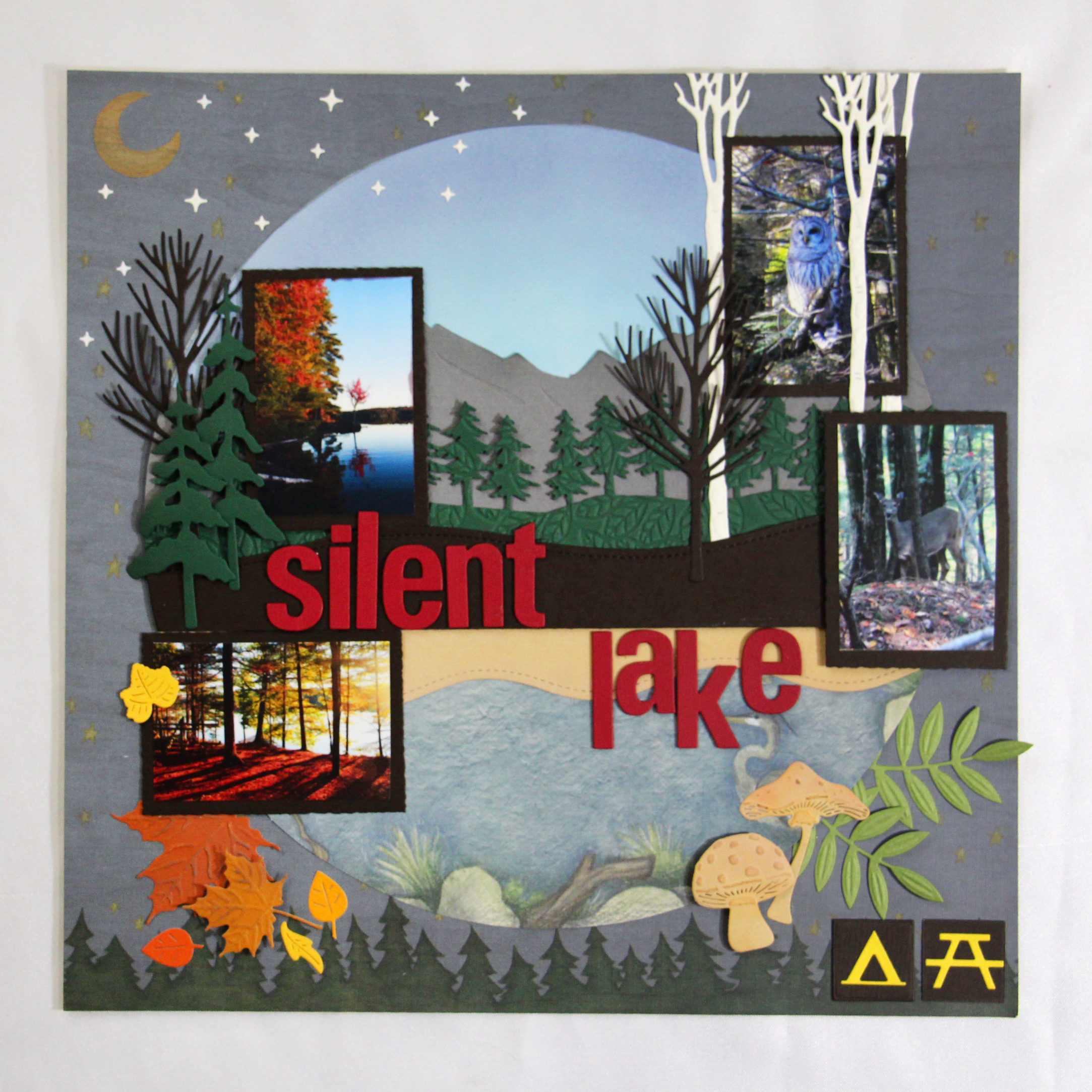 I did adhere some components with 3D foam tabs to add interest and so that the whole piece isn't just a flat page.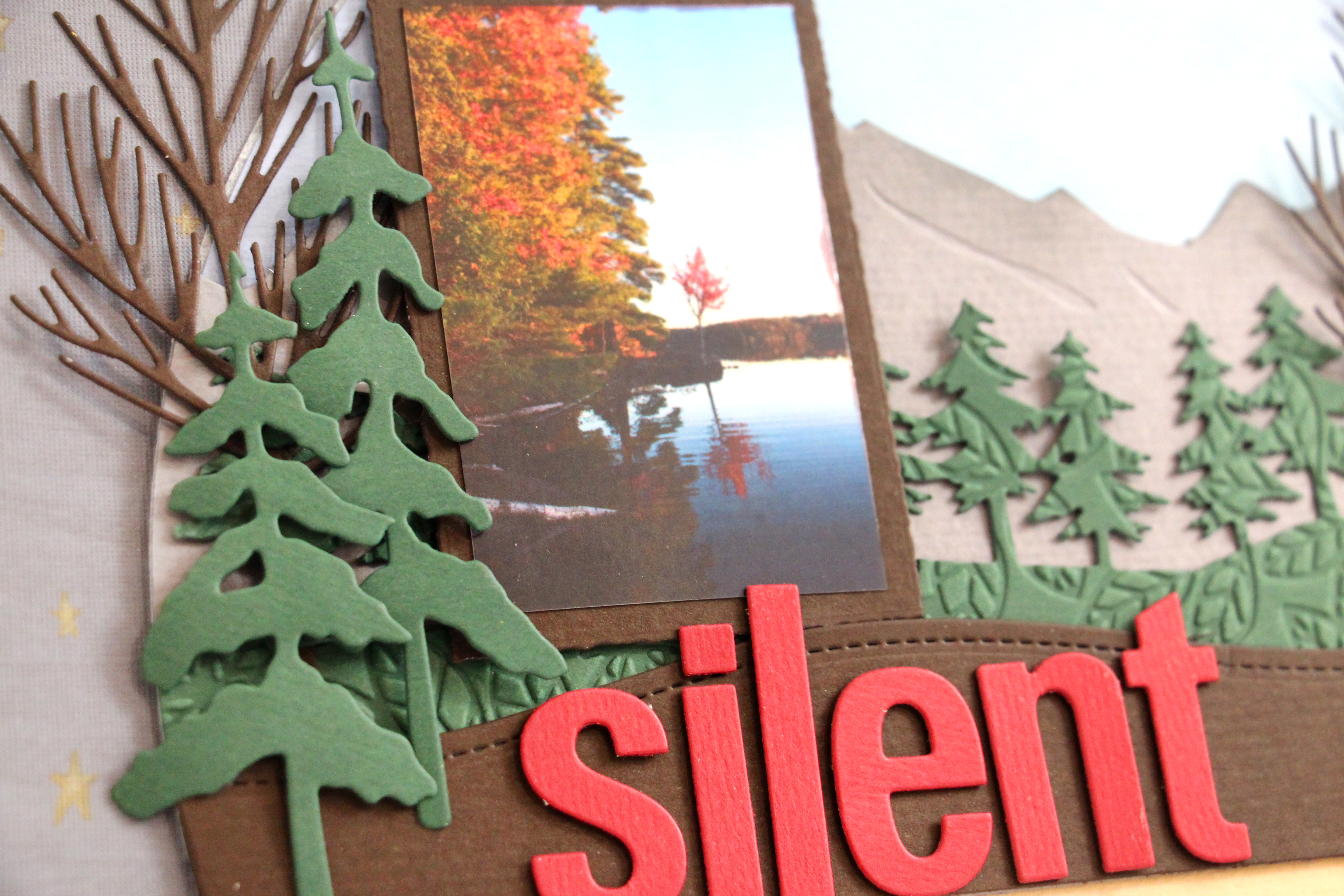 I also used an embossing folder to add some more interest in the background to the tree line.
So even though it's been a while since I made a scrapbook, creating this page was fun and I think it turned out fantastic. I'm excited to make another one and perhaps next year I will make a whole scrapbook, just another way to use things from my stash.
Until next project...
Katarina
Here is a list of thing I used to create this scrapbook page:
Large circle template - PS8006
Picnic table and camping sign - FRA9534
Small leafs - FRA10117, 60020580
Trees - Naked trees -IME128, IME127 Evergreen 60022056, Birch trees - CR1337
Leaves at bottom right - LR0478
Background paper from my personal stash at home