Holographic Sparkle Shaker Card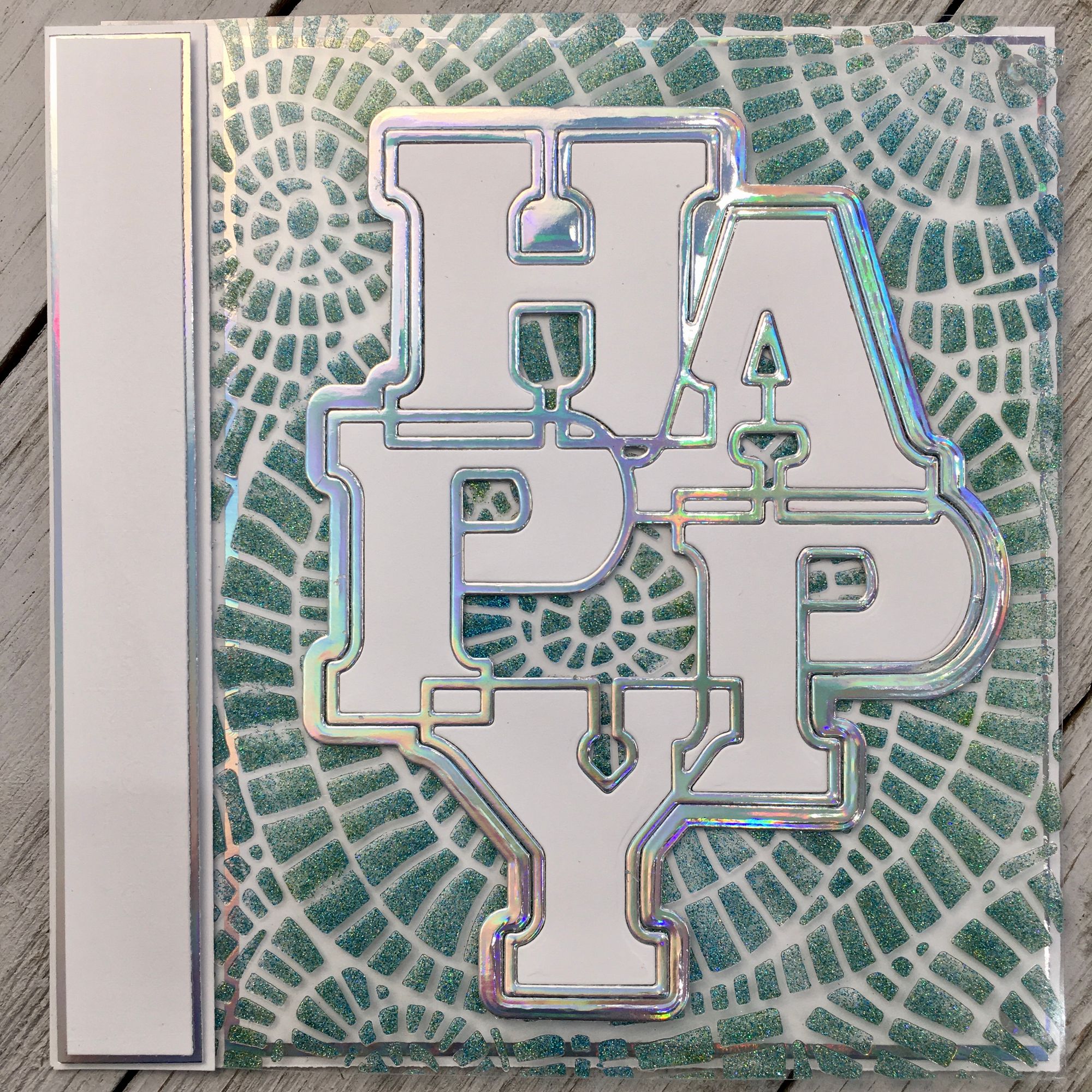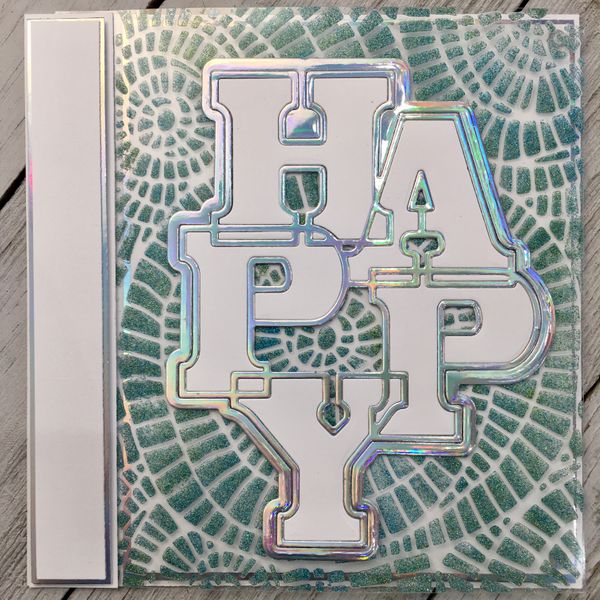 I was inspired by the new line of Mirri Cardstock from Hunkydory to use the Sparkle Shakers to create this very fun, and totally holographic card! Check out the video for all the details on how to get this glitter stencilled effect on the Lightweight Acetate from Hunkydory.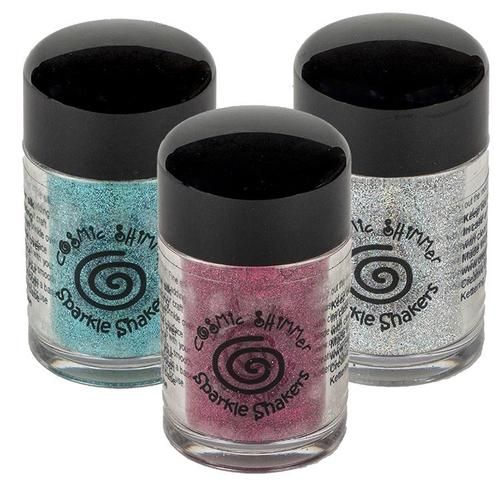 These little pots are full of ultra-fine holographic glitter, and we can't get enough of them! They pair perfectly with the Rainbow Holographic mirror card stock!
Layering a Big Word Die by Sue Wilson over the acetate really topped this card off and made it something special.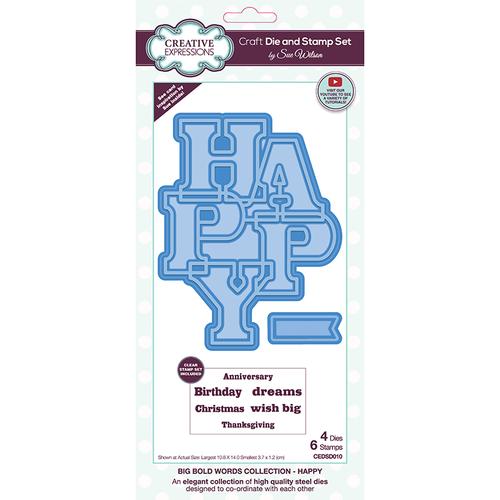 Step-By-Step Instructions
1. Cut a white card to 6 ¼" x 6 ½"
2. Cut a strip of white card to 1" x 6 ½". Cut a strip of mirror paper to ⅞" x 6 ⅜". Attach with foam tape. Cut a strip of white card to ¾" x 6 ¼". Attach to mirror paper.
3. Cut mirror paper to 5" x 6 ¼". Attach to white card base. Cut another piece of white card to 4 ¾" x 6". Attach to mirror card.
4. Stencil on a piece of acetate with Sparkle Shakers mixed with Texture Paste. Allow to dry and trim to 6" x 6 ½". Attach to the cardbase on the left side only with the smooth side of the acetate facing up. Attach the strip of white card and mirror paper over the seam.
5. Die Cut the inner and outer Sue Wilson Big Bold Words Happy Die from mirror paper and just the inner die from white card.
6. Attach the letters to the acetate with glue and sticky specks.
7. Add gems to the corners of the inside of the card.
Products Used
Cosmic Shimmer Sparkle Shakers
Hunkydory Acetate - ESS127
Cosmic Shimmer Texture Paste - CSTP01
Hunkydory Mirri Card - Rainbow Holographic - MCD515
Sue Wilson Big Bold Words Die - CEDSD010
Studio Light Just Lou Butterfly Collection Mask - MASKJL14
Paste Spatula - AD81099
Hunkydory Diamond Sparkles - GEM201
Coconut White Cardstock - 41051
Sticky Specks - ECSSA5