Had myself a bit of fun with some of the summer dies from Marianne and Joy (well mostly Marianne). Using my favorite "box card die" (CR1374), I went to town with the background sheet from Marianne .... which appears to be for use in the box card die as it fits the back perfectly!. There are three to choose from in the May sheet (AK0067).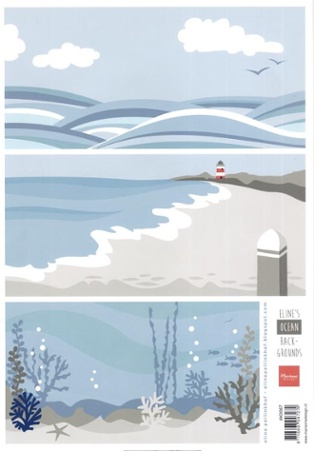 The June collection from Mariann had two great paper blocs which I used as well for my fish and sea vegitation. But I also used some old scraps from my Pixie Powder cards I made way back in March (Cosmic Shimmer Pixie Powders). I thought this gave the sea life a fun and colorful look. I think ocean life is colorful and lively, so went with that.
Joy had this silhouette of a deep-sea diver and thought it would be great to have that in there too.
I don'tknow if any of you have used the box card die but I have found the "tabs" that you make to adhere images to the layers isn't very stable. So for this card, I put a strip of 3D foam along the inner strip to give the card much-needed stability.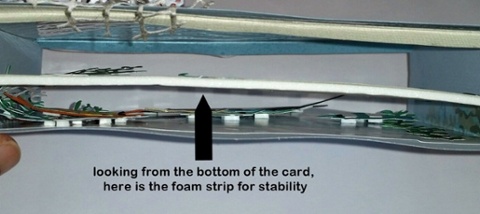 Also, wanted to pass along a tip, if you are going to mail a box card, just make the card 1 inch in depth instead of the 2 inches the die allows for. You can fold the card and it fits into a 5 x 7 envelope.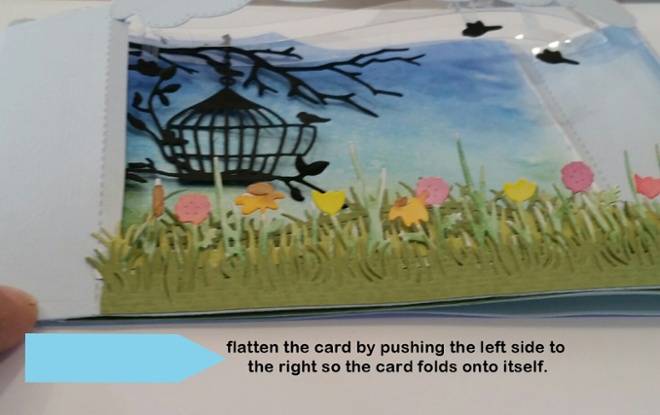 I stole a card idea from Sue Wilson and used her "Wave" embossing folder and a piece of acetate to create a water effect as an overlay on the front of the box card.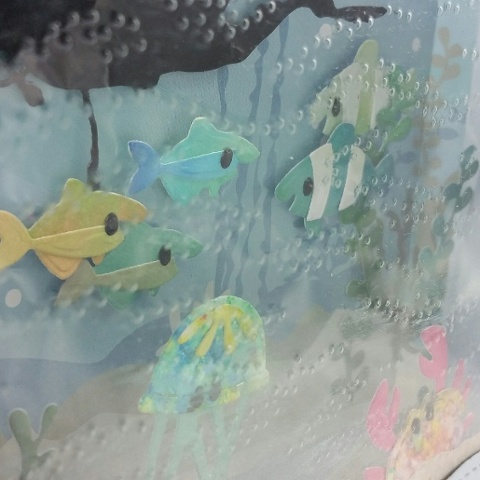 Here's a close up of the Pixie Powder bits in the card: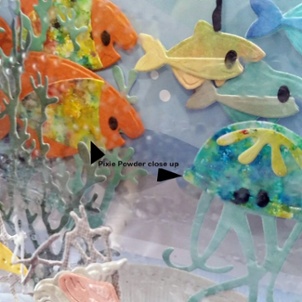 And here is the completed card.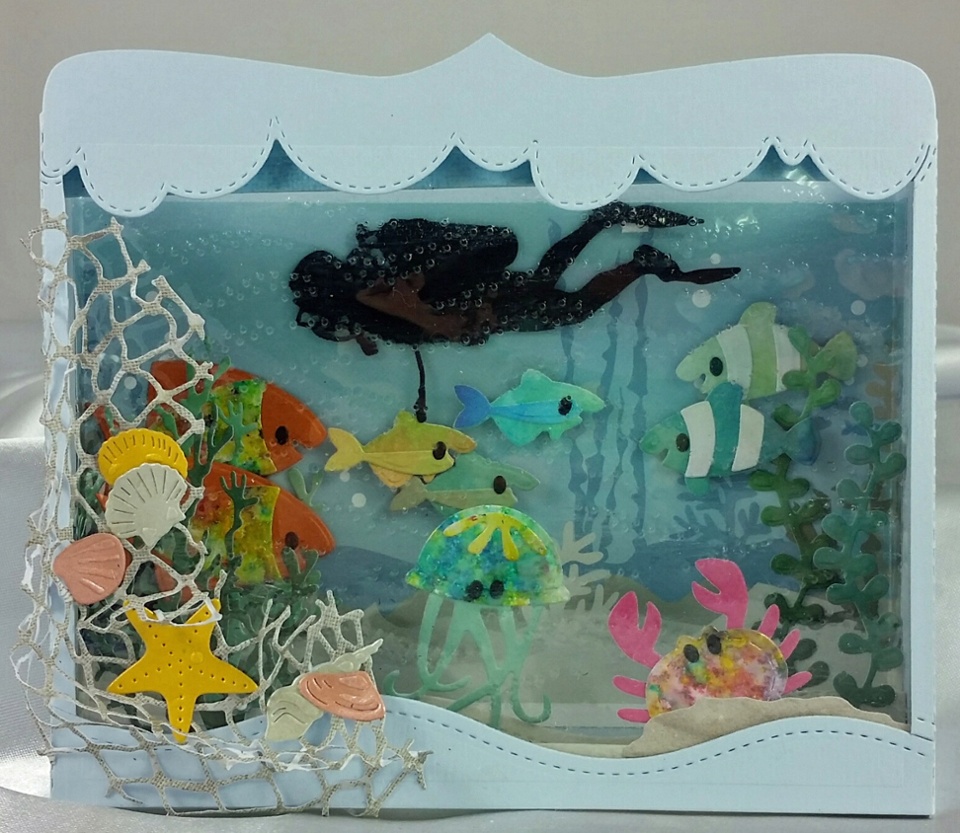 Products used: