Full Participation Required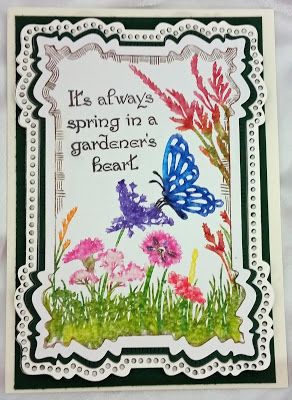 So I was making a card today. Of course using watercolor markers and stamps, my new favorite thing. Well it didn't start out as a card, I was just playing with the Position-It stamping tool but then my stamp took shape so I started building the card.
Now I would hope each of you has been in the same spot as me, don't make me feel totally inept. I put the whole card together then remembered I hadn't stamped my sentiment.
Of course, it didn't turn out .... here's the picture ...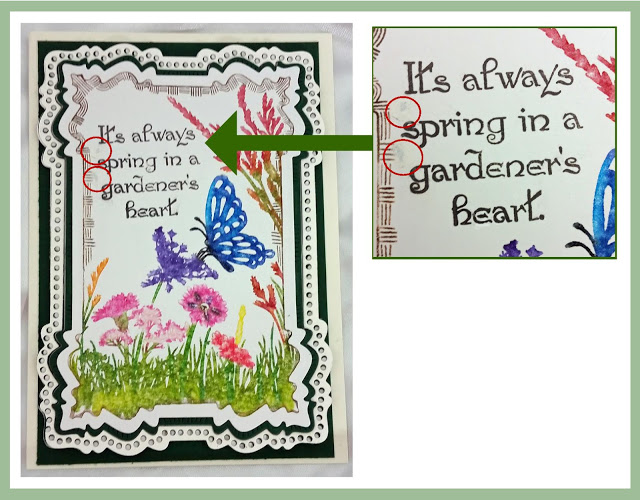 So here's where the "Full Participation Required" part comes in. I haven't finished my "fix" but what I wanted from readers is any tips and tricks you have up your sleeve for ways to fix and and all card blunders you've encountered.
For this card and blunder, I found an ink pad in the same tone as my card stock and I am layering up the off-white with a Q-tip to cover the "over stamp" on the edges of my sentiment. I have enlarged the sentiment to help show my mistake. It was darker and I have already applied a few layers of off-white pigment ink to start the covering process.
We'll ignore the fact that it is slightly crooked, that I won't be able to fix and will have to live with that particular mistake.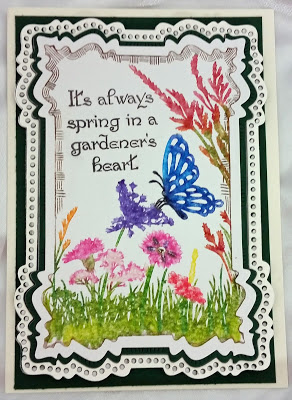 Products mentioned
Creative Expression dies CED1203 & CED1206