Fabulous Fall
I love fall, it's my favorite season. So when it's time to start with fall cards, I'm all in.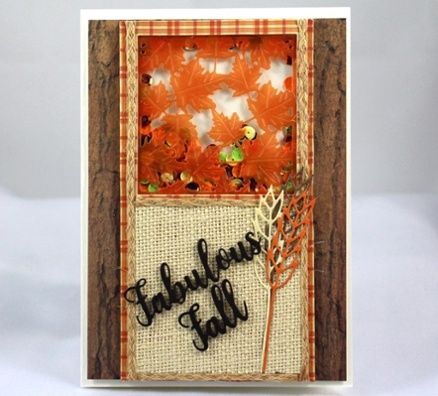 I love fall, it's my favorite season. So when it's time to start with fall cards, I'm all in.
This year is no exception. We just received this new Frantic Stamper release, which included some fall themed dies (along with Halloween, which I'm sure you'll be seeing a card of, in the next few weeks). I had a paper pack from last year, Marianne's Canadian Fall, which was the perfect compliment to the idea I had. I made a shaker card with the "Blowing Leaves Square" panel die using orange parchment paper. One of my multi-frame dies was the perfect size as the 3.5" x 3.5" Leaves Square die so I cut out a piece of acetate and cream colored card stock for the backing of my shaker card. I also had some fall-leaf colored sequins to use in the shaker part of the card.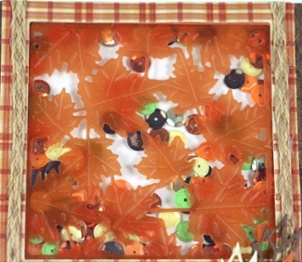 We had this natural twine ribbon from Joy from a few years ago that I thought worked nicely for the theme. I also had a wallpaper sample of this burlap-look paper. It is actually a piece of burlap with clear plastic backing. I cut that the same size as my leaf panel and edged it with the Joy twine ribbon.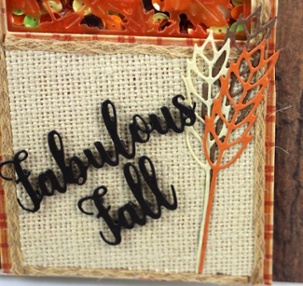 The paper block had sheets of a tree-trunk, which I used as the backing of the card. Finished it off with "Fabulous Fall", the word Fall is from this release but the word Fabulous is from earlier this year but the font is exactly the same, which worked out nicely! Because in my mind ... Fall is Fabulous!!!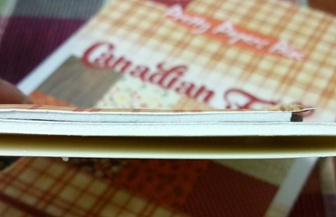 For my shaker card, I doubled up on my foam strips, which are 2mm high, so this shaker card is 4mm high and the tree trunk backing is just one foam strip high, so it give the card two layers. I used the same multi-frame die to cut out an opening to place the shaker card into.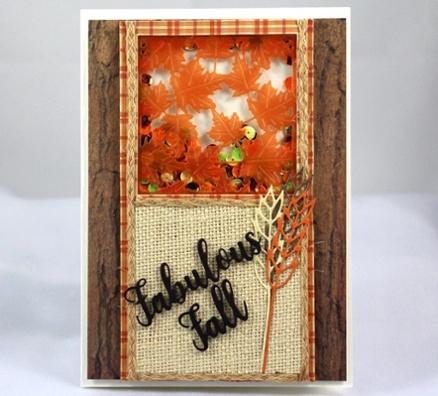 I know we're not even out of summer yet, but for me ... my heart and head belongs to fall.
Happy Crafting!
Products Used