I am not sure if any of you end up on this path, but I started a card and mid-way had to go in an entirely different direction. Let me explain ...
Clarity Stamps have these stencils (or masks) that also include the "negative" portion of the stencil. These are magnificent because you can use the Clarity Brushes to colour off the "positive" portion then mask that off with the included "negative" stencil and colour in the remaining portions of the stencil. Here's a picture to help illistrate: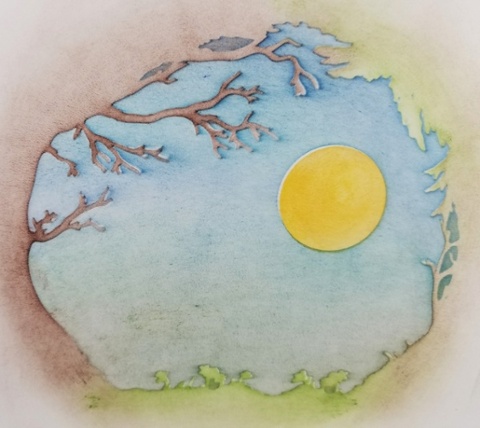 Using this stencil from Clarity Stamps and the Clarity Brushes (something I can not live without now that I've used them for a variety of stencil projects) you can achieve the 3D effect where the edges look like they are dimensional and not on the same level as the background.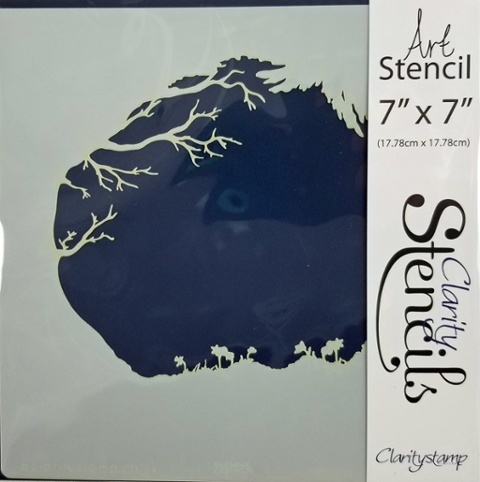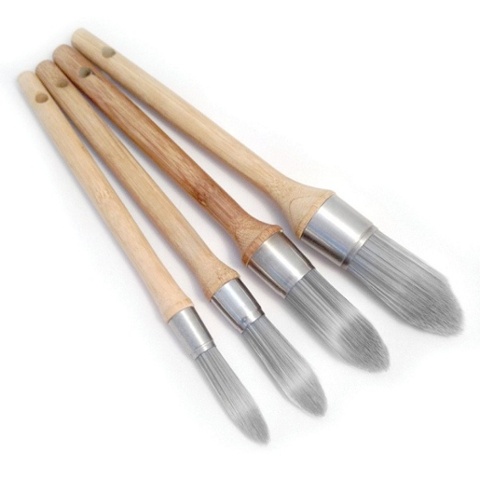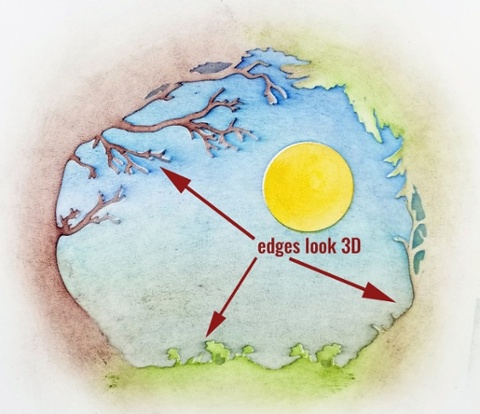 But I've actually gone off topic ... well sort of. So I made this background to use with a new Nellie die that would be perfect in Marianne's Box Card die that I love so much (item #CR1374) and a new Nellie die "Window Scene Deer" die, but when I started to assemble the card, I wasn't happy with the look.
We started carrying products by Lavinia Stamps and they have these super-scrumpcious background sheets that just really resonate with me. It's like all the work of alcohol inks to create backgrounds that they have created for you!! There are many to choose from but this particular one worked so well for my card plans.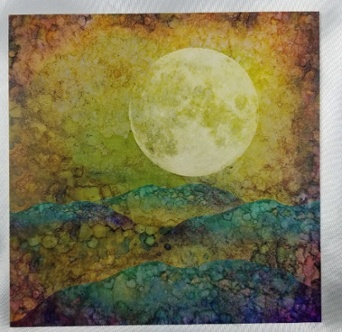 So now my card consists of the Box Card die, the Lavinia paper, Creative Expressions foundation cardstock (in Antique Copper), the Nellie die and a sentiment stamp from Creative Expressions. But if I do say so myself, this card is spectacular!! I used two sheets and cut different hills out of the pre-printed sheets to create the layers in the box card. Super simple but really a lovely end product!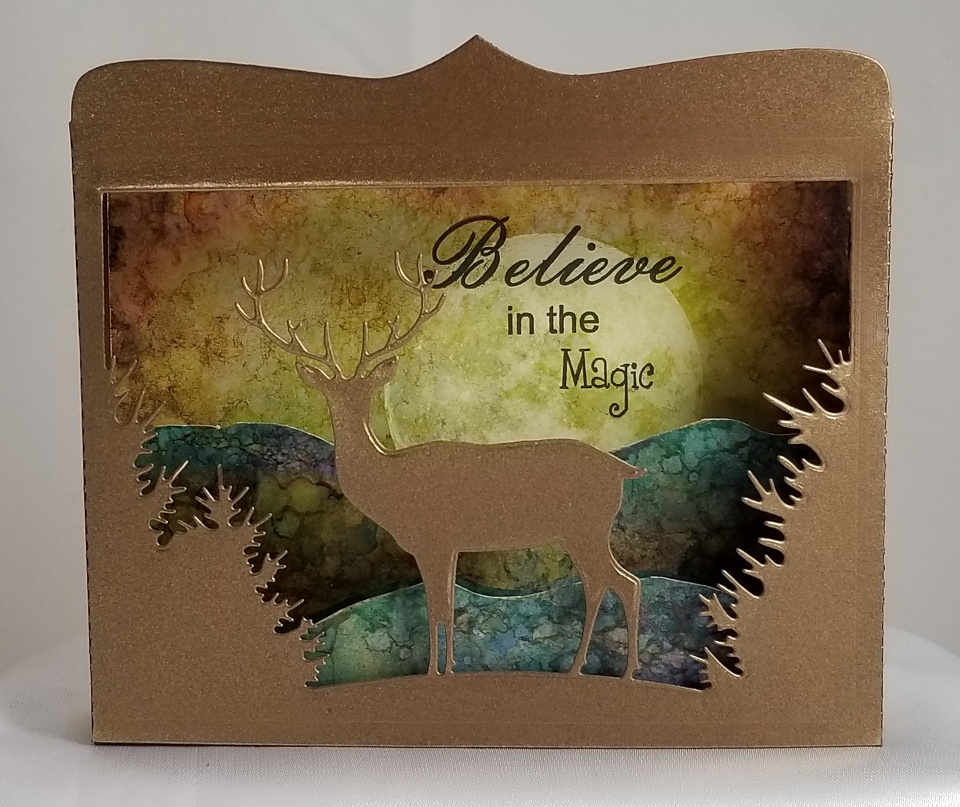 My next blog topic will be the other side of the spectum in that it took me probably 8 solid hours to create a card with new techniques, so they all don't fall into place so easily but when they do, it's a wonderful thing!!
Until next time, happy crafting,
Products used
Products used for the Stencil part of the project that got shelved for another time: