Creative Expressions has hit the mark with these beautiful edger dies. There are 5 new one to choose from this time around and it will be a hard choice. They already have an extensive edger collection ranging from cute mice to beautiful flowers and even fairy edger dies. This collection includes two flower edgers two "scene edgers" and feather edger.  When you first cut these out you will be amazed at the detail and how well they cut out despite that detail.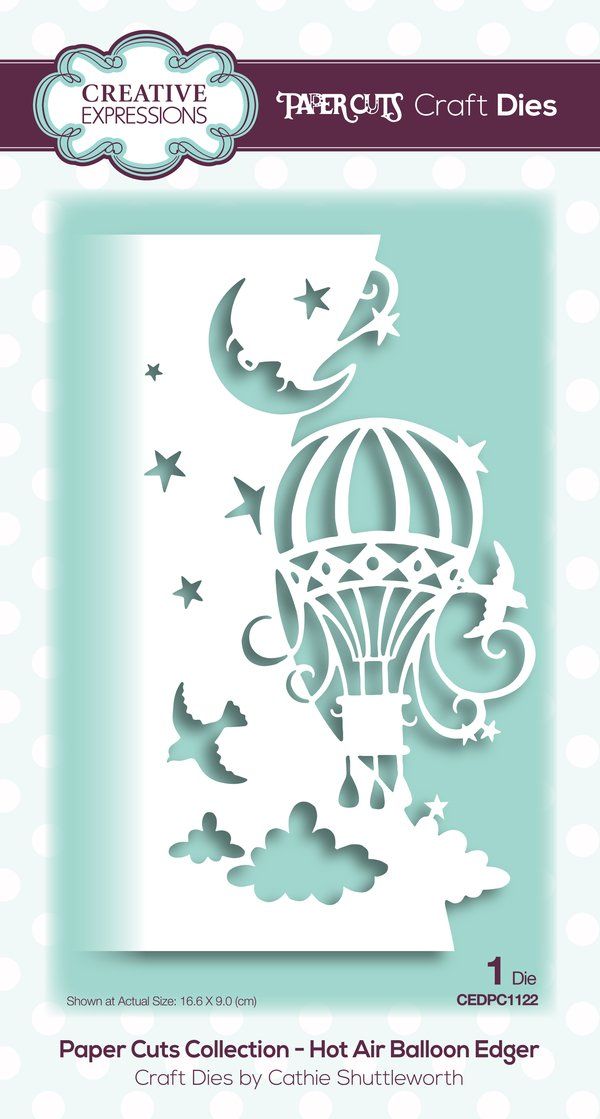 This Hot Air Balloon Edger is so fun when you cut it out and the designer here cut a few extra birds and stars to add to the finished card. She also used the inlay technique to fill in some of the image with also adds interest to the card. Along with a sentiment the card is perfect. Not what I was imagining when I first saw the die but that is the beauty of these edger dies, you really can customize it very easily.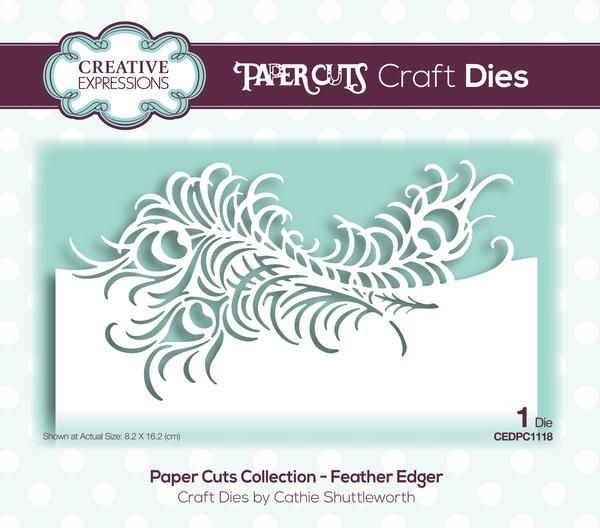 Here is the Feather Edge Die. The designer used a stencil in the background to give more interest but the main image of the feather edger doesn't get lost in it. Just imagine the color combinations you can make up here. Can't wait to design some of my own cards.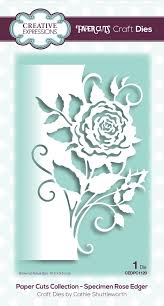 Here are the other three edger dies from this collection. We will be demoing these dies on our Facebook page. There is a video showing you how to cut them out and what to expect when you do. Along with the demo there is a special bundle deal going on with these edger dies.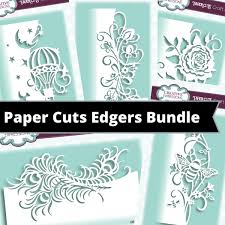 Purchase all 5 and get a discount. The product are available to order here if you are interested. They are also available for individual purchase.
Don't forget that there are so many patterns to choose form so your not limited to the new designs. Check out the rest of the Creative Expressions Edger Dies here.
Product List
Creative Expressions Edger Bundle
Creative Expressions Paper Cuts Hot Air Balloon Edger Craft Die
Creative Expressions Paper Cuts Teasel Edger Craft Die
Creative Expressions Paper Cuts Specimen Rose Edger Craft Die
Creative Expressions Paper Cuts Bumble Bee Edger Craft Die